Thank you to Kohl's for sponsoring today's post!
I had a realization recently that hit me harder than it ever has before. Landon is turning 4 next week. FOUR. I don't know why that seems like such a huge age to me, but it does. He's no longer 3, he's no longer free admission to places, he's no longer a free ticket on an airplane (although that stopped at 2). He's four. My Facebook memories popped up recently with a photo of him with his chunky baby face and messy hair, and it crushed my soul because he is no longer that little boy. He's growing up right before my eyes, and I feel like time is passing by entirely too quickly even though he's still little.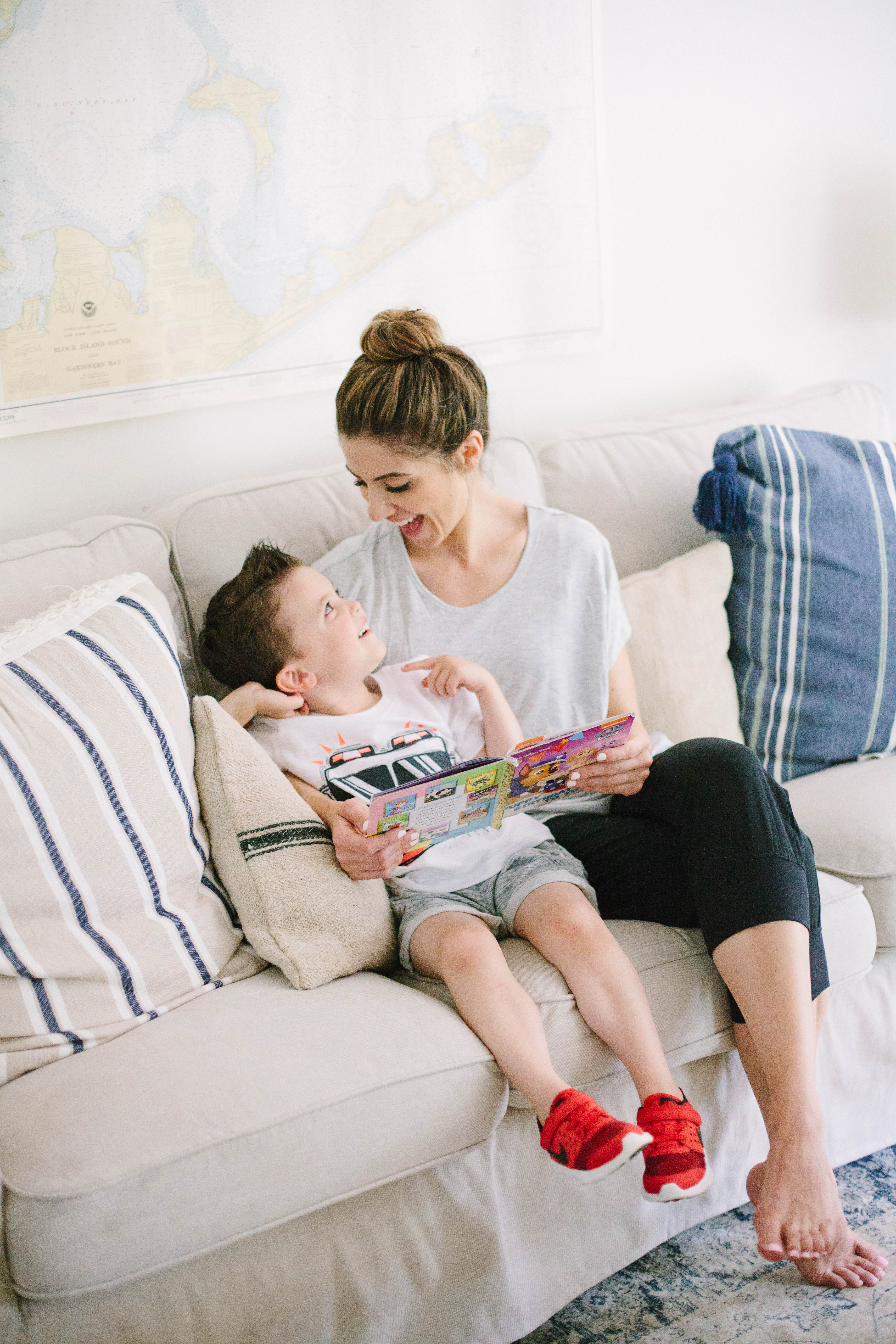 I don't want him be four. I'm not ready for him to be four. Because if he is four, that means Noelle is almost two, and that means I'm an age I don't even want to admit to, and that means life is flying by WAY too quickly for my liking. And I don't know where it went.
If I may be so transparent to admit it, I truly miss my time alone with Landon. I miss our time together when he was an only child and my attention was solely on him. I often have mom guilt that my attention is divided, and I often find myself questioning whether I'm giving both of my children enough of the individual attention they need. I know they don't even question it…I know I'm a great mother, and they have SO much fun together. But my time with Landon as my only child was very special to me. He was my first EVERYTHING. The first baby to fall asleep on me. The first to smile at me. The first to laugh at me. The first to take steps into my arms. The first to say "I love you mama." So many firsts, so many learning experiences, and so much unconditional love even on the days I felt like I had no idea what I was doing as a mother.
He will always be my first everything. He is the one who made me a mom.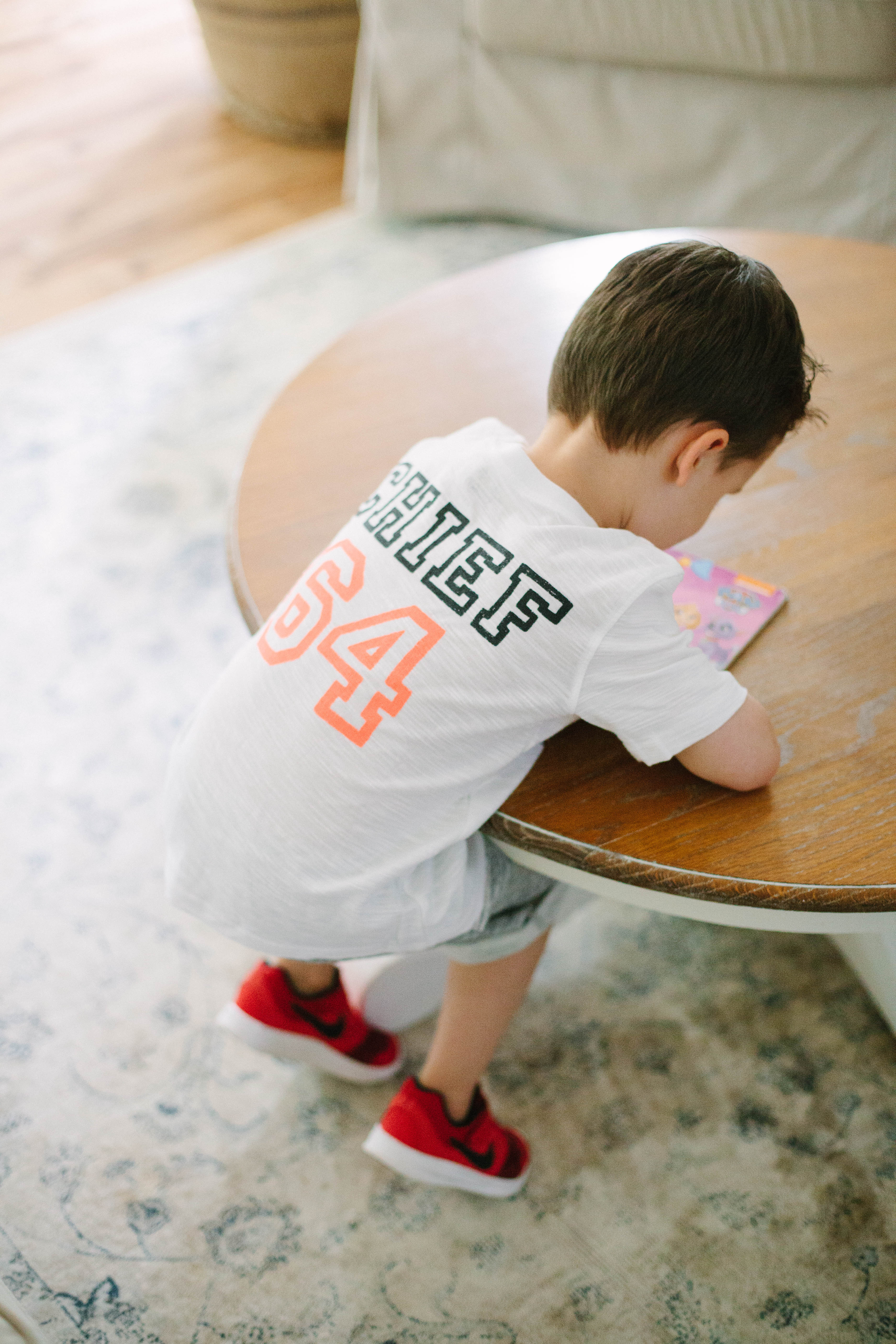 So, I miss those days with just him. Finding time alone with Landon (or both of the kids, for that matter!) has proven to be challenging since we became parents of two. While the picture is completely different now, I really try to make an effort to still have "Mommy and Landon" dates so he knows I value my time with JUST him. A lot of the attention does fall on Noelle as the "baby," although we try hard to make it equal. But she is more dependent on me at this point, and has more needs because of her age…so it's just natural that happens. As a result, I really try to have one on one dates with Landon to make up for it.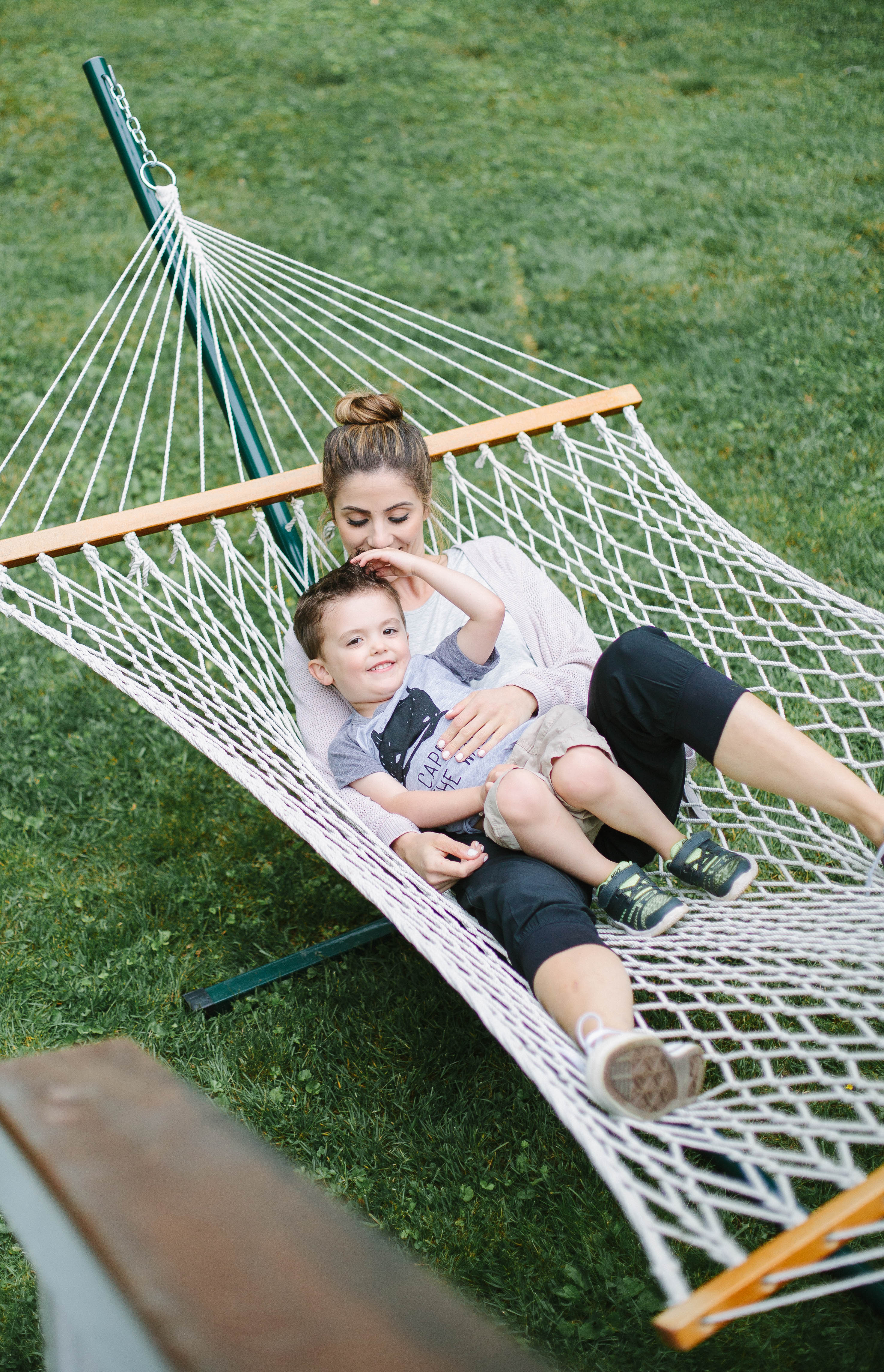 Landon is still napping at almost 4 years (which I'm riding out as long as I possibly can, ha!), but if I'm being totally honest there are many days I purposefully skip his nap to get that alone time with him. We'll bake cookies together, play outside on the playground, read, or even watch a movie if the weather isn't the best. If I'm able to schedule time away from home (I'm so thankful for our sitter!), we'll go to the town bookstore, get some ice cream, or even do something as simple as go to the store together. I often realize I don't do this enough with him, but I know he is so grateful for these moments alone together, as am I.
He is the sweetest, most caring and kind little boy, and I pray his spirit never changes. And I hope he always knows just how thankful and grateful I am for him.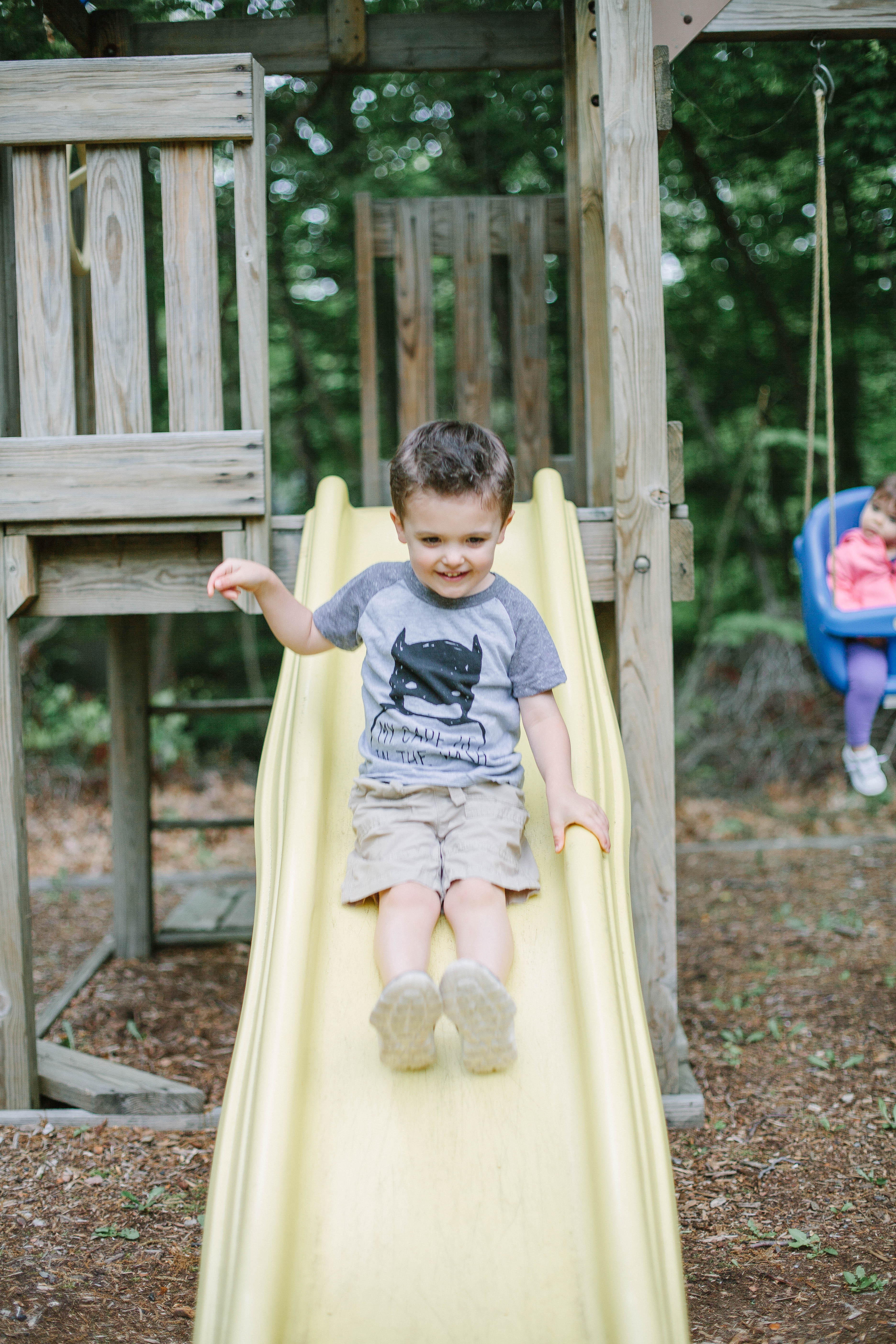 Landon and I can go HARD on the playground. I'll never be the mom who just sits and watches her kid play…I'm on the slide and swings right along with him! I feel like a kid at heart, so I really love having fun and acting like a kid on the playground 🙂 I always make sure we're both in durable clothes and sneakers, and Kohl's is one of my go-to places for his clothing and shoes. I consider their brands "play proof" because they're durable and versatile, and also well priced! Kohl's has made-for-play clothing at made-for-play prices. For both mom and toddler!
Landon is wearing a few items from the Jumping Beans collection at Kohl's!
Chief 64 Tee / Space-Dye Terry Shorts / Nike Downshifter
Batman Tee / Seamed Shorts / Nike Flex
I'm wearing a few items from Kohl's Gaiam workout line as well!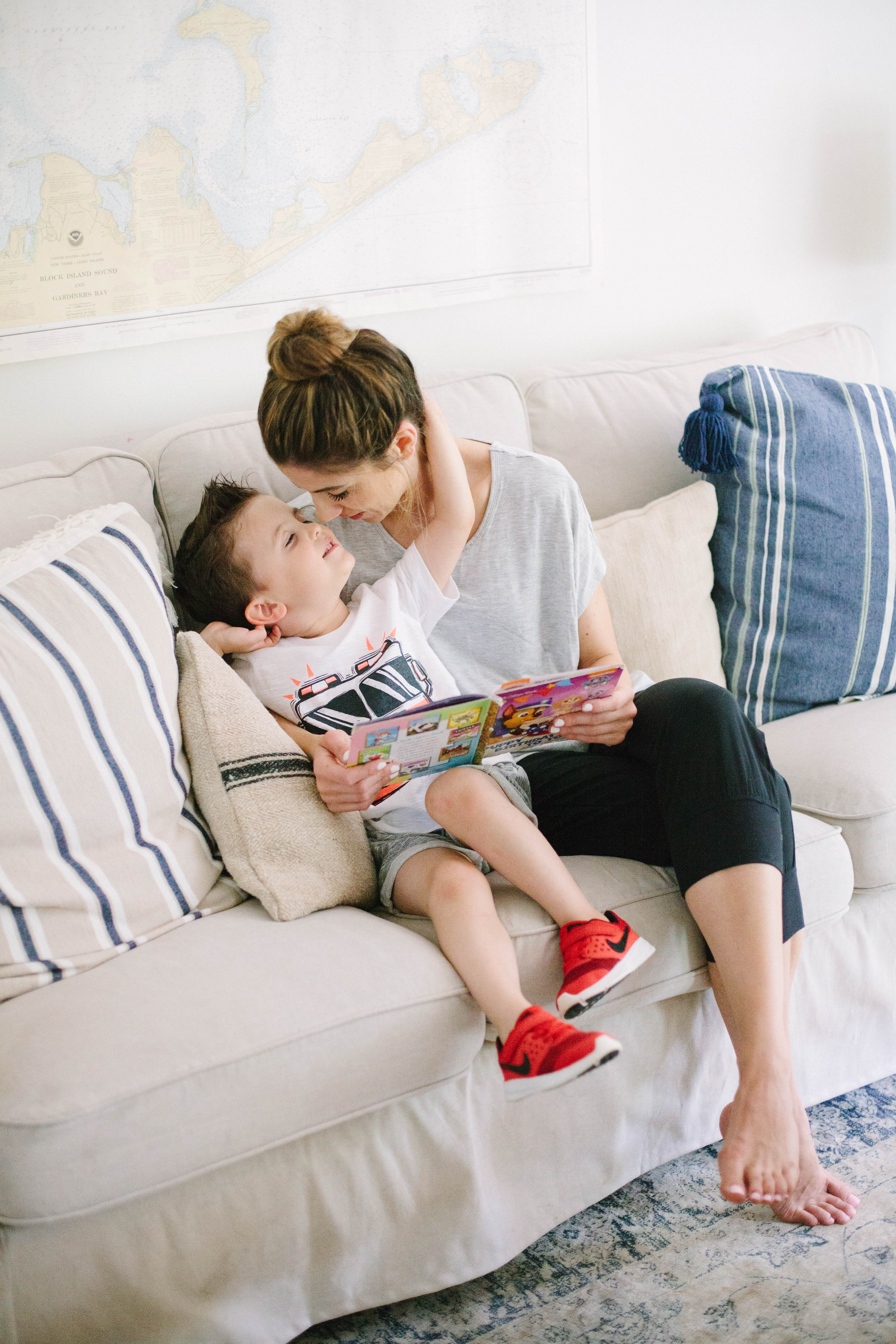 Spending one on one time with Landon can be really refreshing for me as a mom, and I cherish our time together. I'll be shedding major tears on his fourth birthday next week, but I am so proud of the little man he's turning into. And his kind and caring personality, I feel, is a direct reflection of myself as a parent. Which is my proudest accomplishment yet.