This post is brought to you by CJ Affiliate's VIP Content Service. Thank you Aerie for sponsoring this post. While this was a sponsored opportunity from Aerie, all content and opinions expressed here are my own.
It's no surprise I love my comfy, cozy clothing, especially during pregnancy. Working from home a lot and being with the kiddos also makes wearing comfortable clothing more ideal than anything else – which is why you see me wearing joggers, a basic tee, and a cardigan nearly every day 😉 I know many of you are the same, so today I'm partnering with Aerie to share a Holiday Gift Guide for The Cozy Girl who loves her loungewear as much as I do!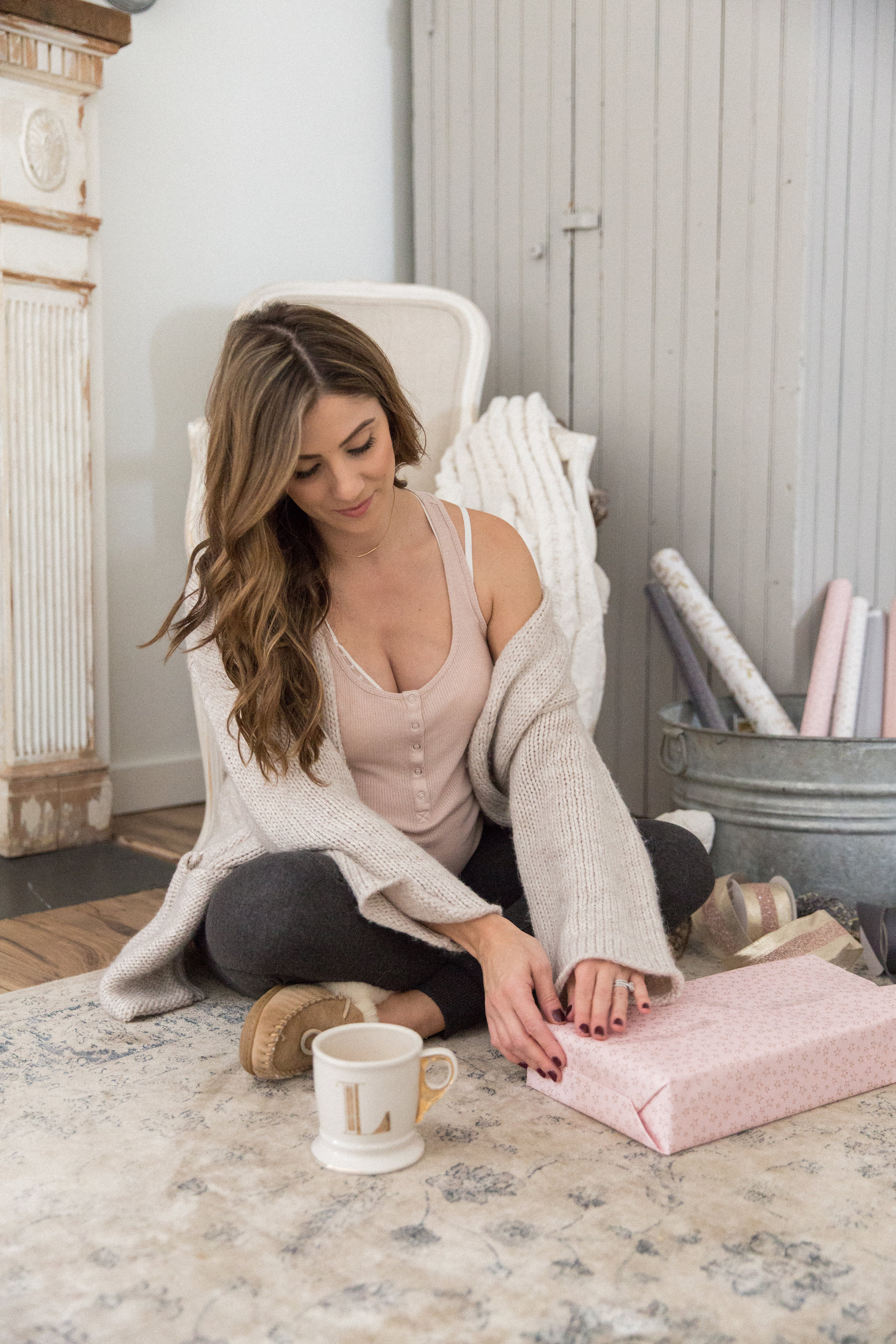 1 // Cozy Sweaters
I'm probably sweater obsessed over here, but I feel like you really can't beat a GOOD sweater. Especially cardigans. They're easy to layer on whether you're lounging around the house or stepping outside in the cold. I have a large selection in my own closet, but my current favorite is this Pocket Cardigan by Aerie (and you guys have loved it too!). I love it's neutral colors and oversized fit, and it's overall an incredibly cozy sweater. A beautiful sweater, whether it's a cardigan or pullover, is always a great gift idea, and Aerie has a wide selection to choose from (also great for nursing moms!).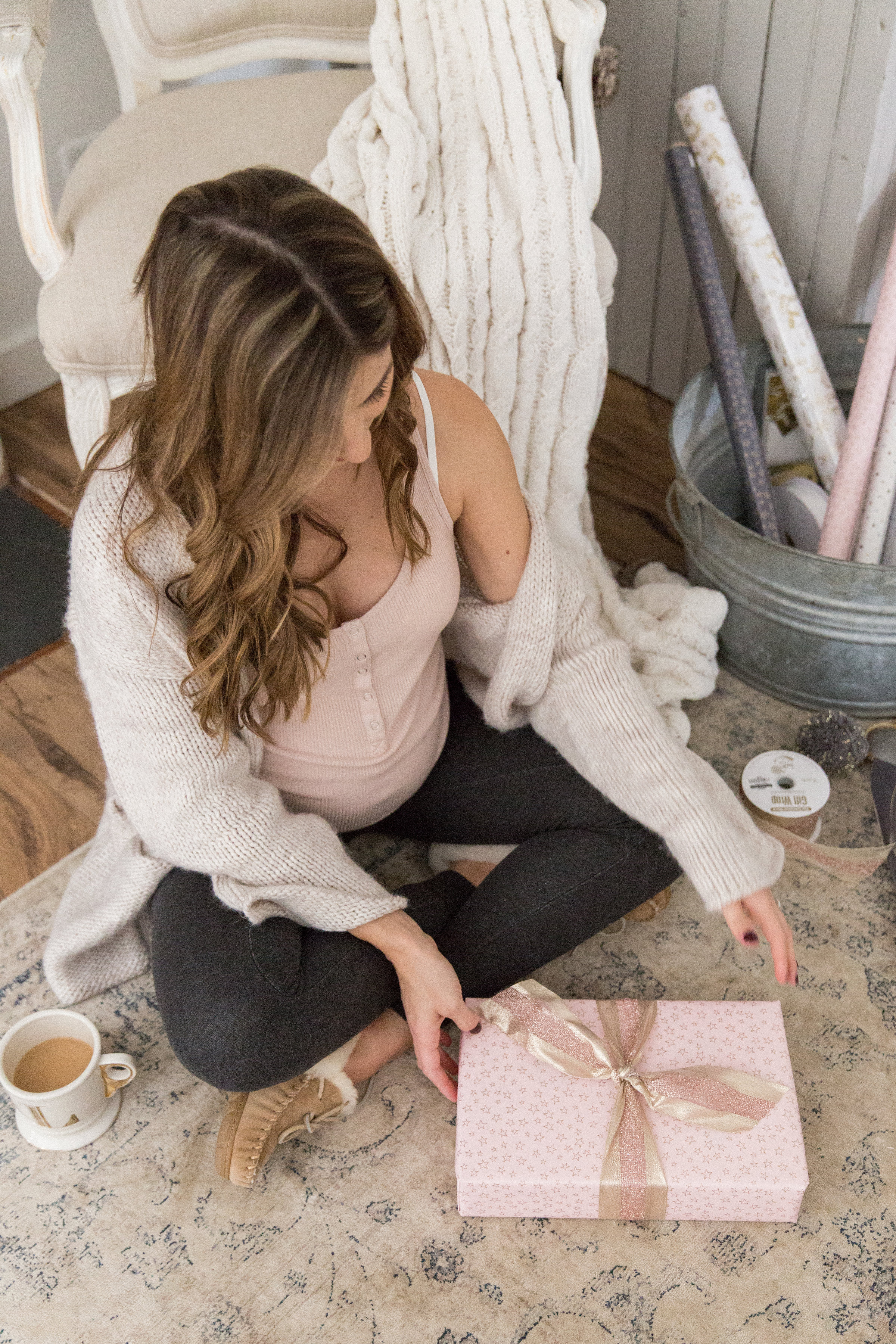 2 // Jogger Pants
It's not the first time I've mentioned my love for jogger pants, and I've been hooked on these Ankle Zip Joggers from Aerie! I love the subtle zipper detail, and they work great with a baby bump. They're so incredibly comfortable and make the perfect gift for any girl, especially a busy mom!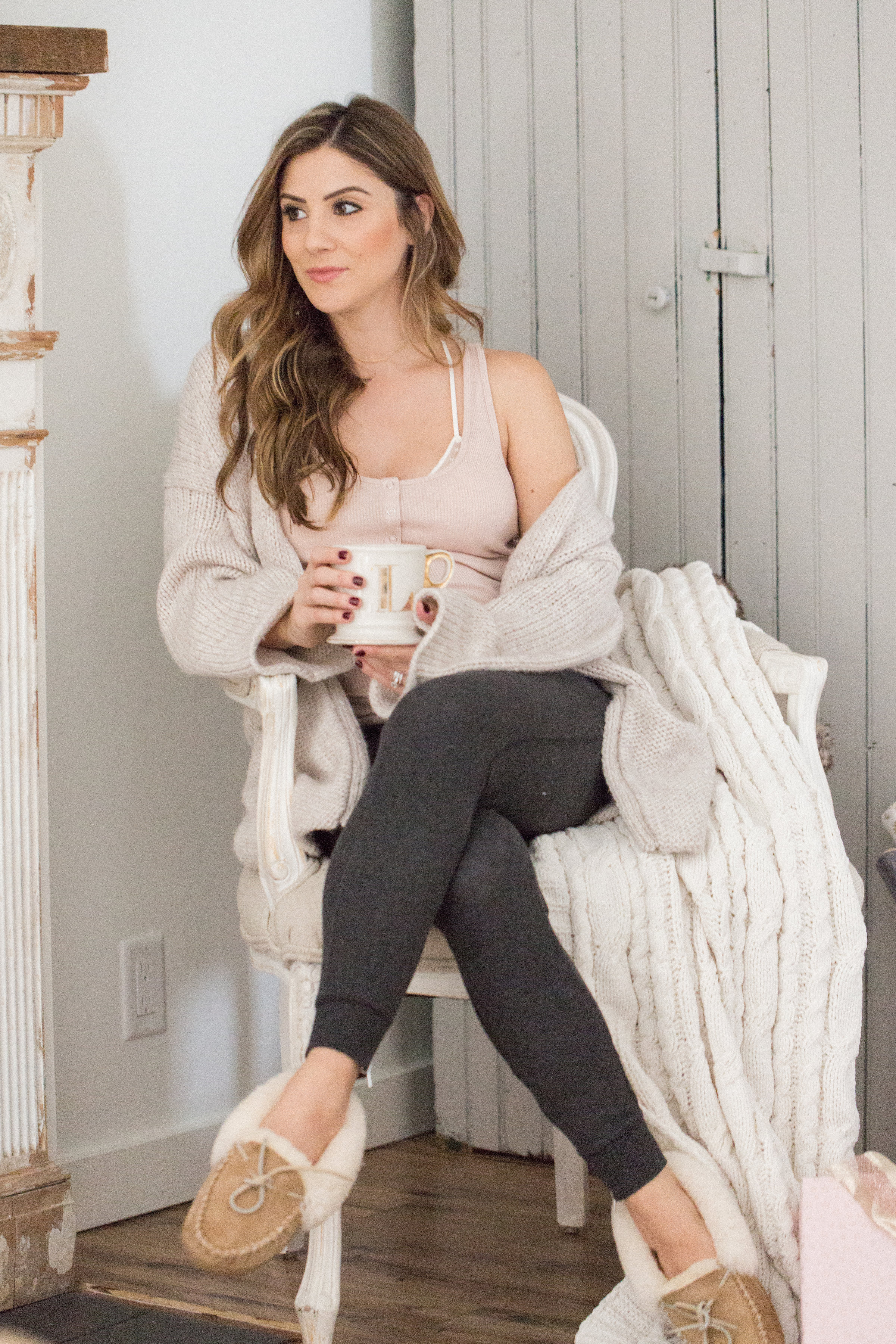 3 // Lace Bralettes
I've shared my love for Aerie bralettes multiple times, especially the Aerie Layered Lace bralette which has such intricate, beautiful detail! You can't beat the price point and quality of these bralettes, and they've held up incredibly well for me with frequent use. Aerie bralettes come in a variety of styles, and the general consensus from you ladies is they hold up well for bigger busts too! Take advantage of the sale and stock up on multiples for yourself and your best gal pal!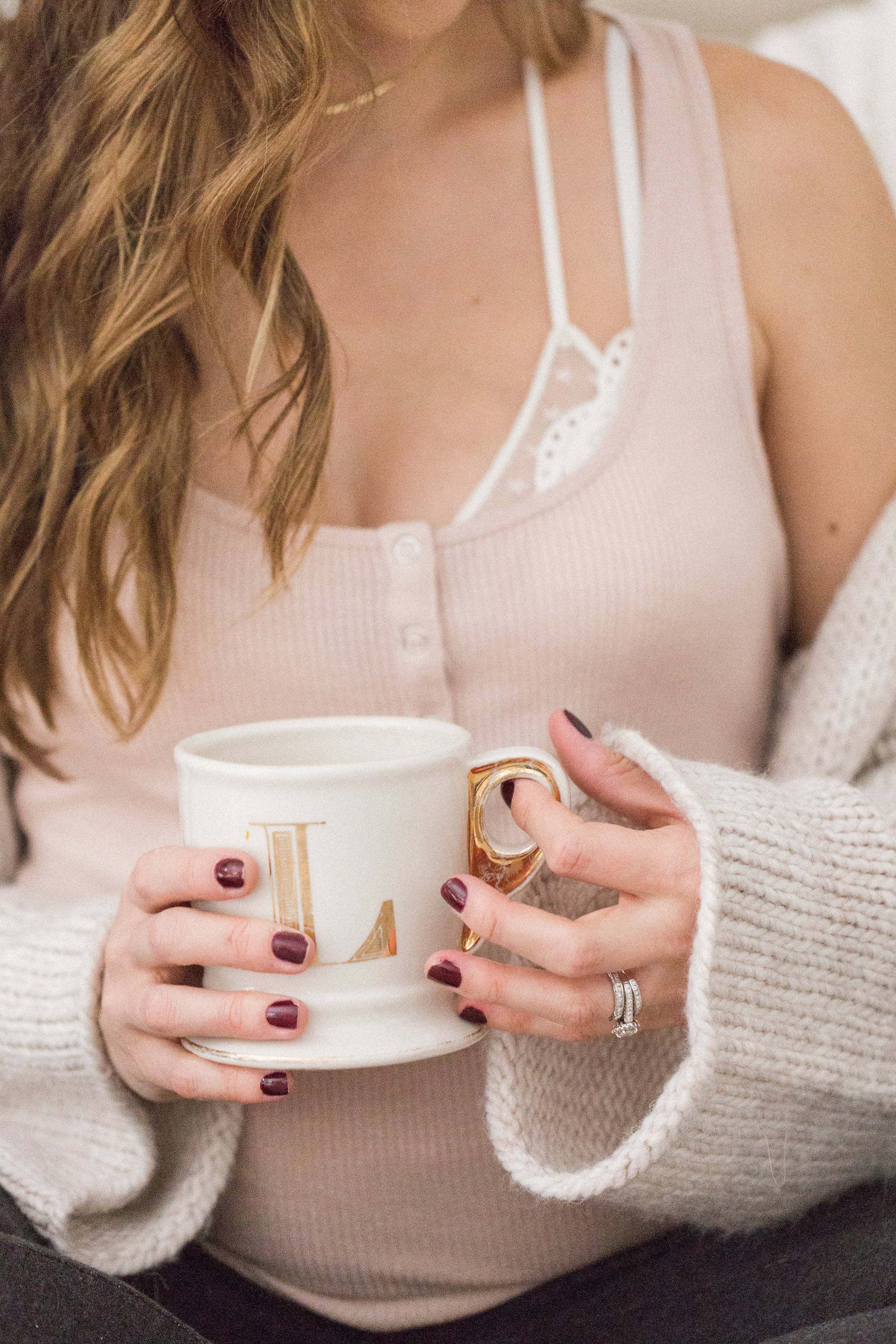 4 // Cozy Socks
I can't live without some cozy socks or slippers in the winter, and they make the perfect gift too! Aerie has a huge selection in a variety of styles. I preferable knee-high socks to wear under my boots when its extra cold, but otherwise I usually have on a thick pair around the house (like these adorable Colorblock Crew Socks) to keep my feet warm (my feet are always cold!). Plus, at under $10, they make easy stocking stuffers!
5 // Pom Beanies
This isn't the first time I'm mentioning pom beanies, and it surely won't be the last. They make great gifting items, especially paired with gloves, because they're practical AND fashionable. I love the simple design of this Cable Knit Beanie, which comes in multiple colors too (and is under $15!).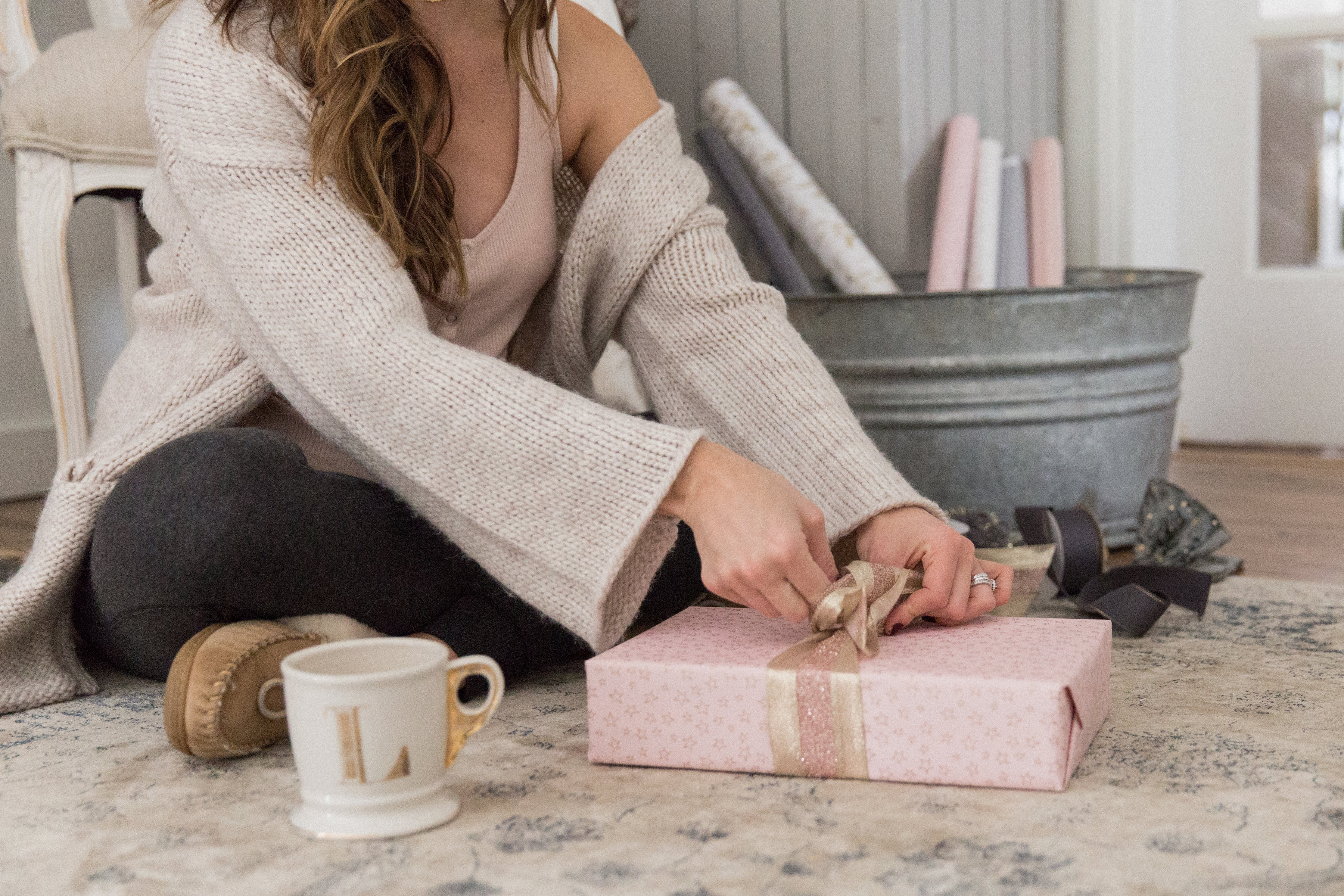 6 // Scarves
I find scarves always make an easy, universal gift for any woman, and I particularly love this adorable Pom-tastic Cable Knit Snood. It's price makes it favorable to buy for multiple friends, and it comes in a variety of colors!
7 // Pajamas
I feel like a good pair of pajamas is something I rarely buy myself, so I actually LOVE when I get them for the holidays. Aerie has a wide selection of sleepwear in a variety of different styles to choose from. I personally love these striped sleep leggings, plaid sleep joggers, and these blush pink plush joggers, too! And don't forget the bathrobes!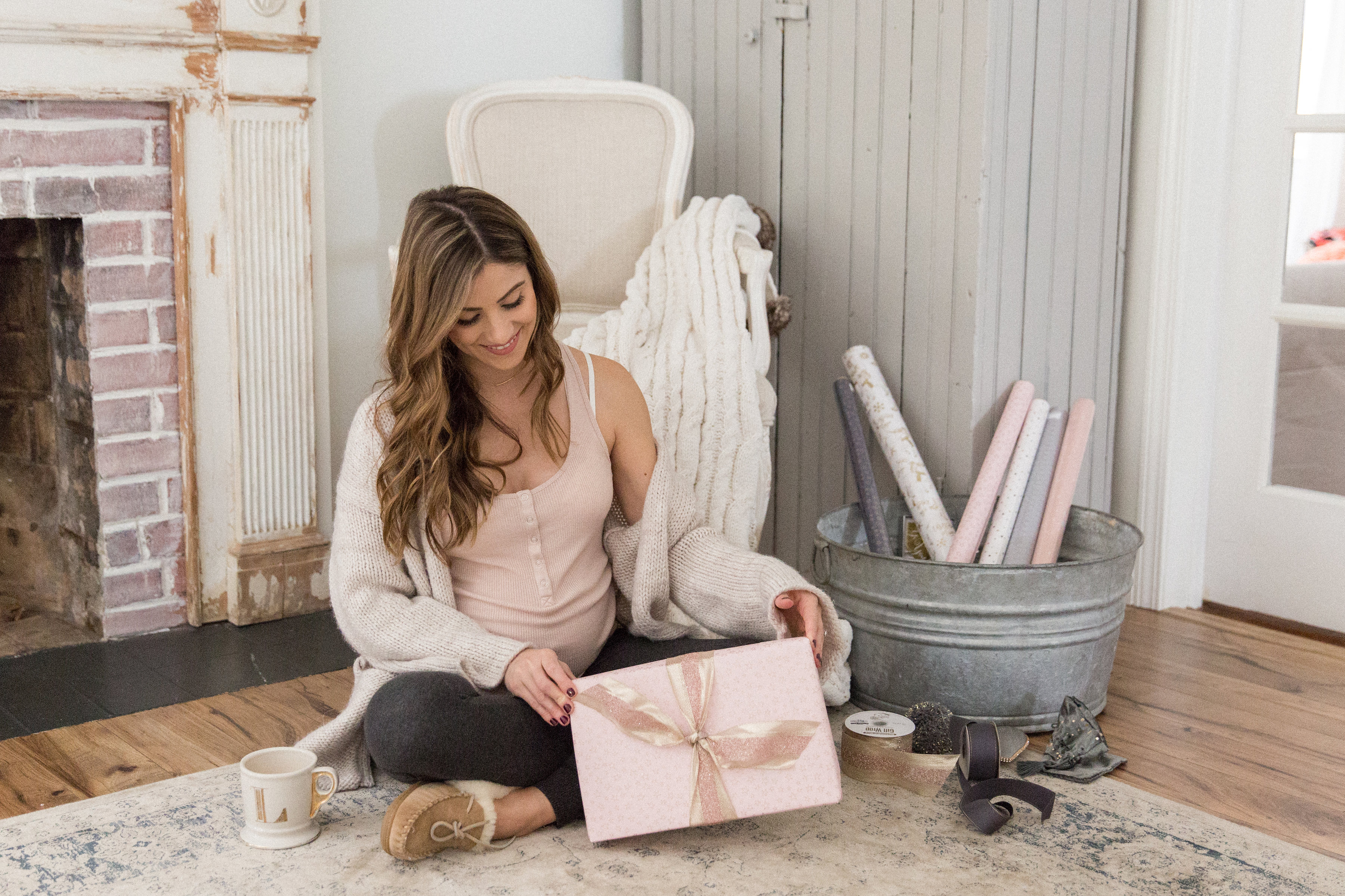 Aerie's large selection of items makes it easy to get all of your shopping done in one place! Currently they're having a huge 40% OFF AERIE BRAS, TOPS, BOTTOMS AND MORE…AND FREE SHIPPING! Head over to Aerie.com to take advantage and knock some people off your list! Happy shopping!
Photos by Camilla Karimi Photography