Thank you to Conair for sponsoring today's post!
I've had many requests lately on how I curl my hair, and while the method is pretty simple there are some key Tips For Achieving Beachy Waves that I want to share with you! These tips will give that messy, beachy look as opposed to a more defined curl. Messy waves are my "signature" hairstyle because they're easy to create and carefree – which is just what I need as a busy mom!
Tips for Achieving Beachy Waves
When I had my first born, I remember getting to a point where I felt like a lost myself a bit. I had a hard time adjusting to the new me, which involved no time for myself whatsoever. I can remember expressing this to a friend who gave me some tough love and told me I NEEDED to make time for myself a bit, however that might look.
I'm the type of person who needs to wake up and make her bed every morning, and I feel much more productive with a little makeup on and getting dressed out of pajamas. It's hard to explain, but I feel ready to tackle whatever my kids might throw at me (whether it's food, toys, or tantrums)! I've learned to streamline my morning routine a bit since becoming a mom, but I still like getting ready in the morning. I typically go 4-5 days without washing my hair, and if I make time (it takes me less than 10 minutes!) to curl my hair on Day 1, I can make my hairstyle last until it's time to wash again.
The reason I never have defined curls is because I'm always pulling my hair back or have fingers in it from my kiddos 😉 Messy, beachy waves are much more forgiving, and I feel last a lot longer, too! I can usually get 3-4 days out of my waves, which means less time spent in the morning!
I love products that multi-task, like the Conair 2-in-1 Stainless Styler. It's a flat iron and curling wand in one, and the only item you need for multiple hair styles! There are 5 heat settings, and it heats up in only 30 seconds. I also appreciate the automatic shut-off! There's a lock that either unlocks the styler to be used as a flat iron, or locks it to be used as a wand. I'm using the Conair 2-in-1 Stainless Styler to show my tips for getting beachy waves below!
Optional first tip: Section your hair as you work. I like to start with the bottom section, then work up to the middle and then the top. But I have a LOT of hair. If you don't, you can totally just curl from back to front or front to back!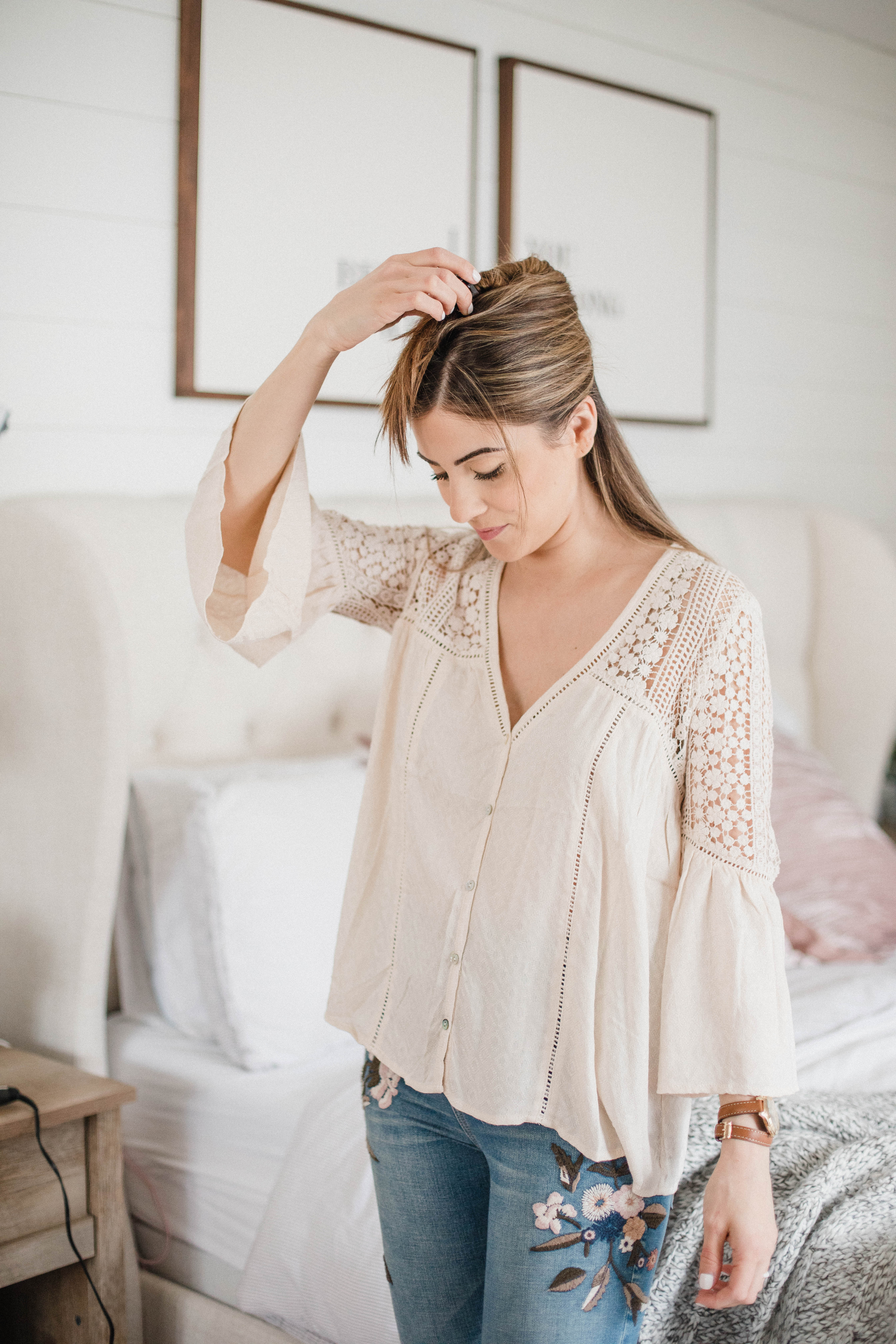 Use small 1 – 1 1/2 inch sections of hair.
This creates more waves, and gives a messier, more textured look. I personally like to work from back to front, but find what's easier for you!
Curl AWAY from your face.
I've always done this, as I feel it gives a better wave. I always curl away from my face on both sides because I feel it frames the face a bit better. Some choose to alternate, but that's always been more time consuming and requires more concentration for me, haha. I'm using the Conair 2-in-1 Stainless Styler here and wrapping my hair around the barrel, away from my head. Curl one way and call it a day!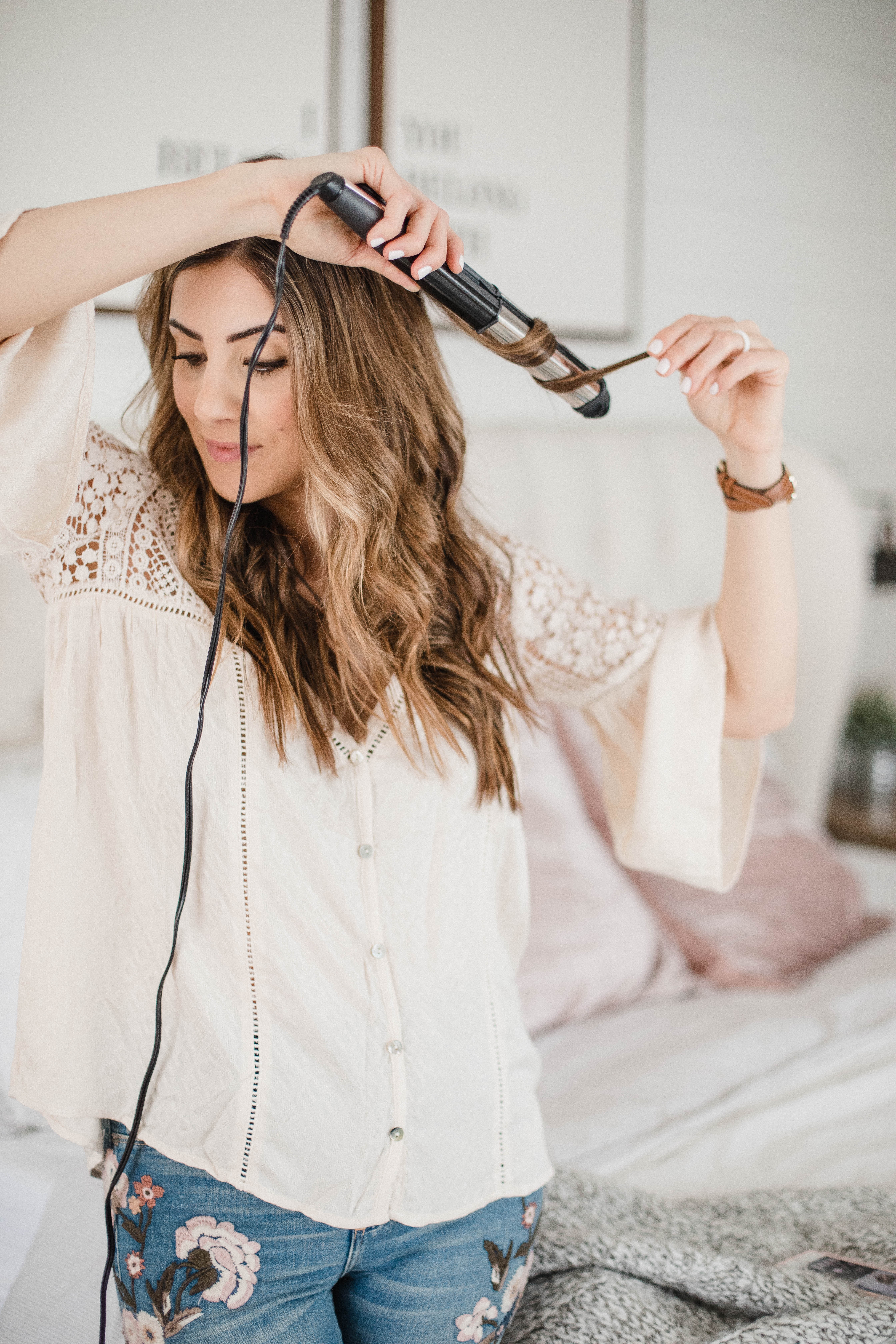 Leave 1-2 inches of hair out of the wand/barrel.
This is the KEY to a beachy wave. Having the ends a bit straight makes the waves a bit messier and edgier, which I LOVE. You can also use open the Conair 2-in-1 Stainless Styler and use the flat iron to straighten them a bit more.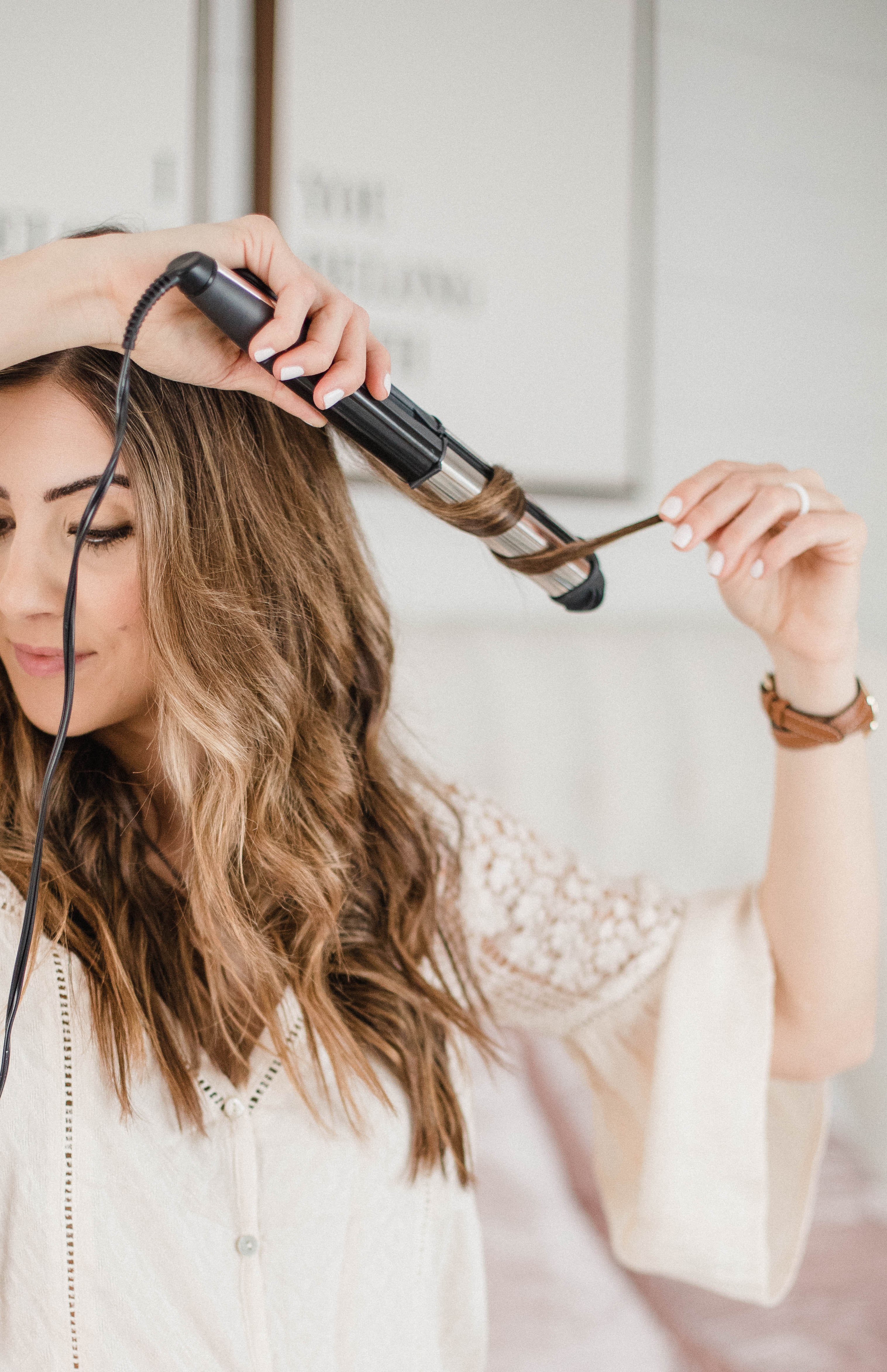 Only let the hair sit for a few seconds.
The longer the hair sits, the more defined the curl will be. I only let it sit for a few seconds (literally, less than 5 seconds), which is better for your hair too!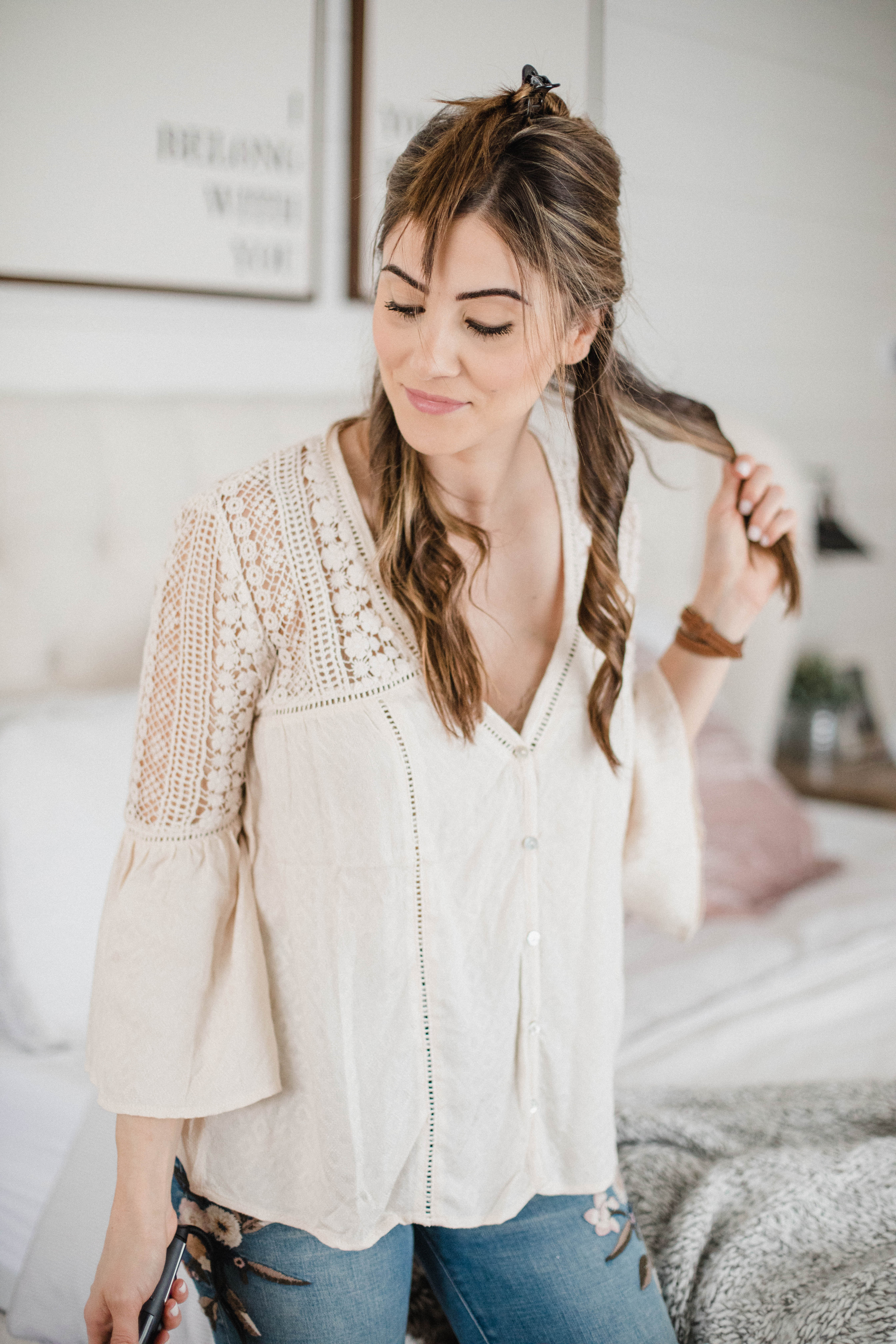 Finish off with some smoothing oil, texture spray, or hair spray.
I love using a texture spray in the summer to add even more texture and volume to my hair. I always finish off with a flexible hold hairspray and some smoothing oil to tame fly-aways and add some shine.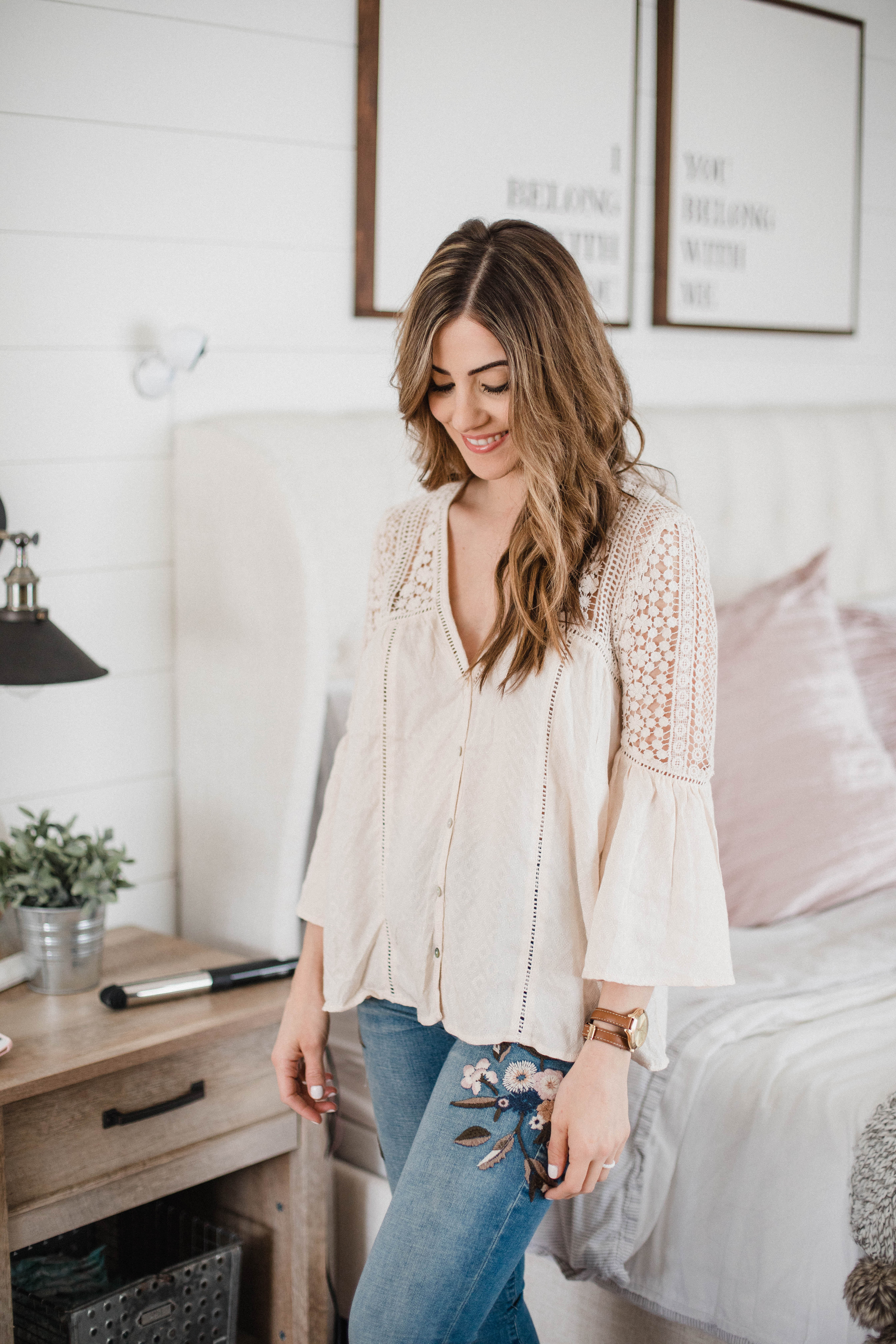 My children are my world, but that doesn't mean I can't care for myself a bit too! Whether it's getting dressed in the morning, hitting the gym, waking up early to have a hot cup of coffee, or whatever it might be for you…there is NOTHING wrong with making time for yourself. Happy mom equals happy baby. 🙂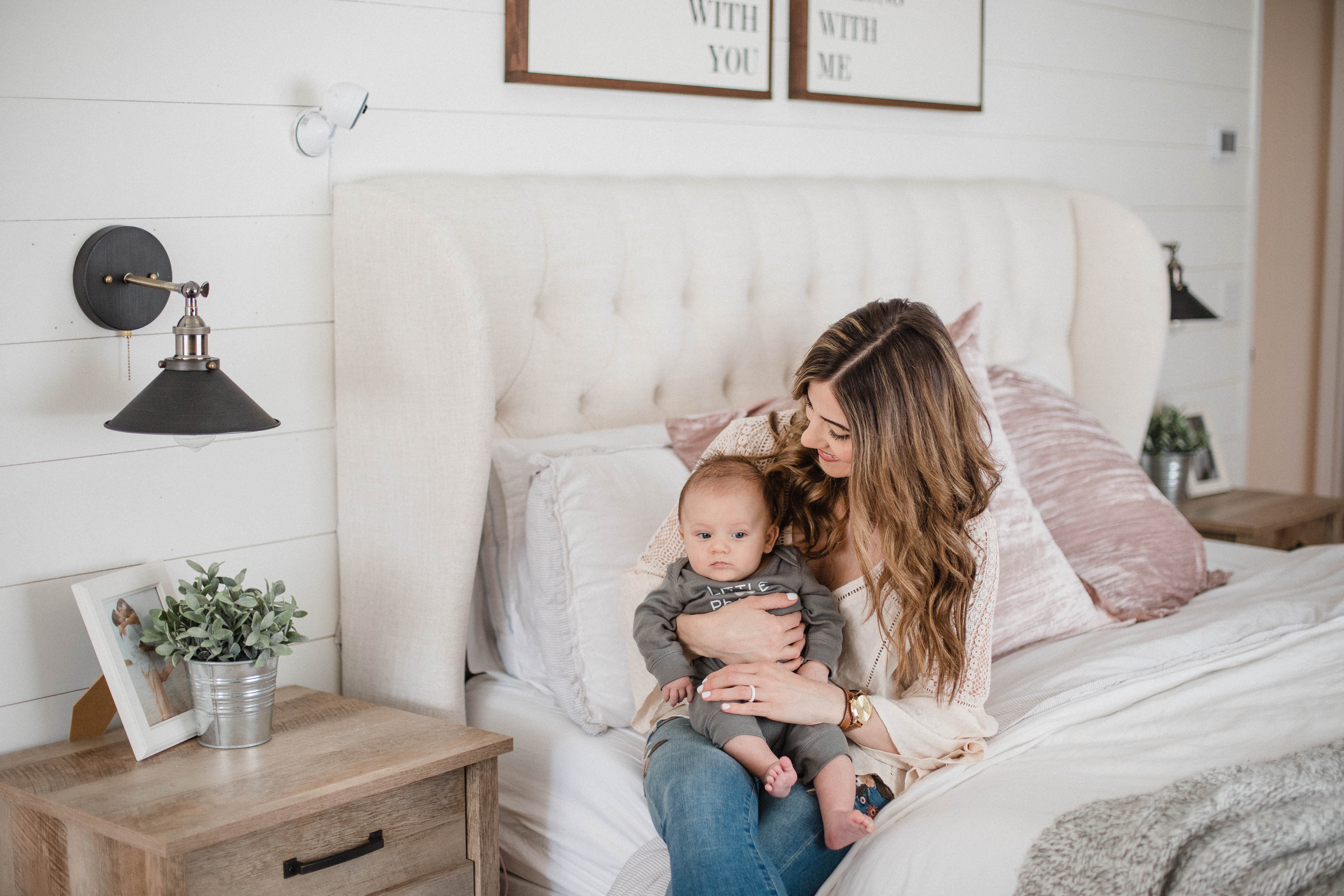 SHOP THE POST

If you know a mom who deserves a little TLC (or maybe that's you!), the Conair 2-in-1 Stainless Styler available at Target makes a great gift for Mother's Day! They've been kind enough to offer TWO Conair 2-in-1 Stainless Styler for one lucky winner and her mom! Enter via the Rafflecopter below! 🙂
a Rafflecopter giveaway