A few of my friends and I used to have frequent girl date nights where we would indulge in a glass of cold sangria. We LOVED sangria. But there were so few restaurants that actually offered a decent glass! I remember becoming so irritated when it would arrive with a lemon and lime wedge as the fruit. What IS that?! Anyways, we've had a few parties recently over here and my cousin found an amazing sangria recipe that we modified to make a little healthier (less sugar!). It was a HUGE hit, so I'm sharing our Summer Peach Sangria recipe with you today!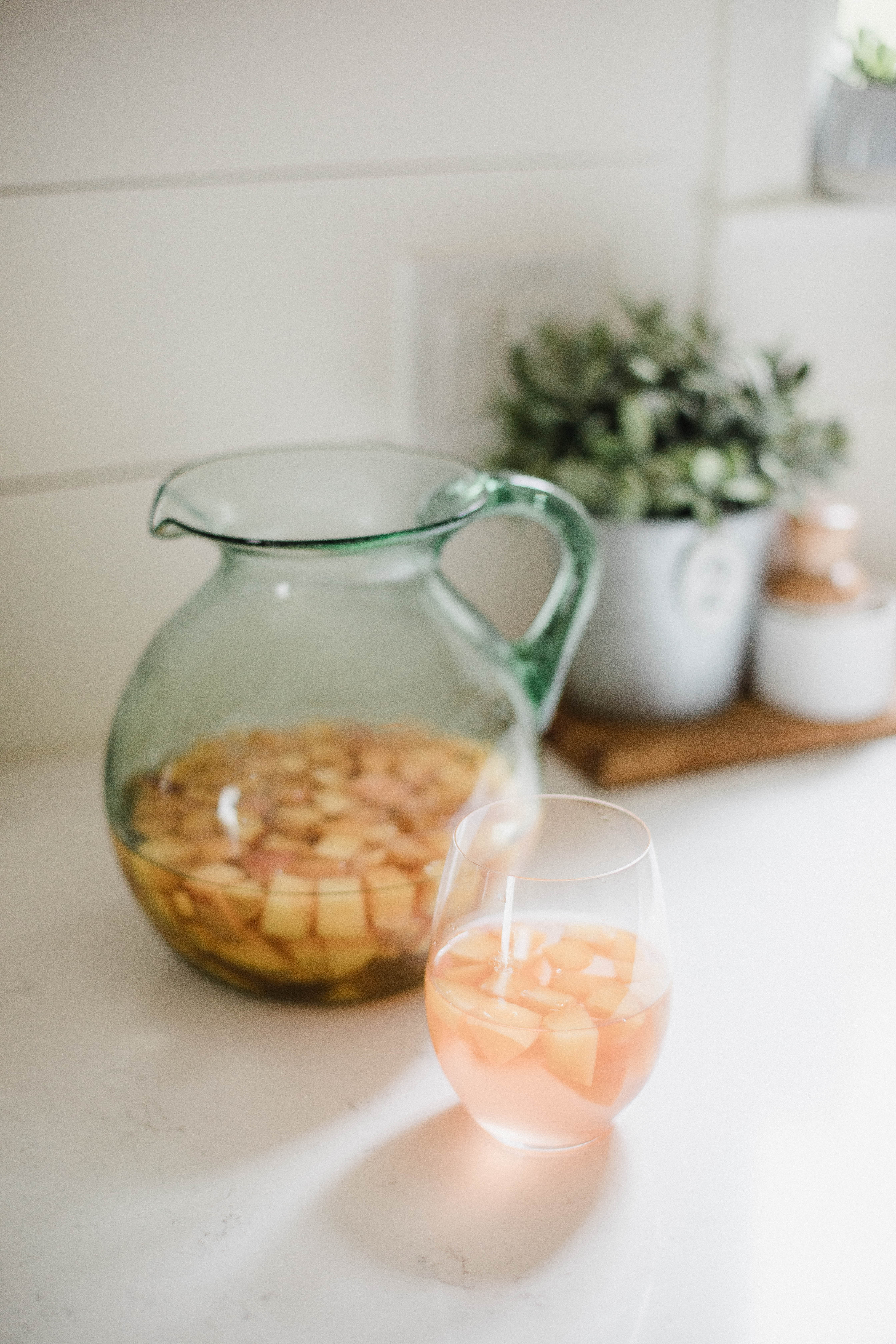 We simply added 1 pound of diced fresh yellow peaches, 1/4 cup Stevia, 3/4 cup of peach brandy, a 750mL bottle of white wine (we used moscato because we prefer sweet wine), and 1 liter of peach flavored seltzer water in a pitcher. The key is to let it sit overnight…make it the night before, it's worth it!
It makes a deliciously sweet and refreshing glass of peach sangria. This was so easy and so good that I'll be bringing it to every summer party this season! Hopefully you enjoy it too!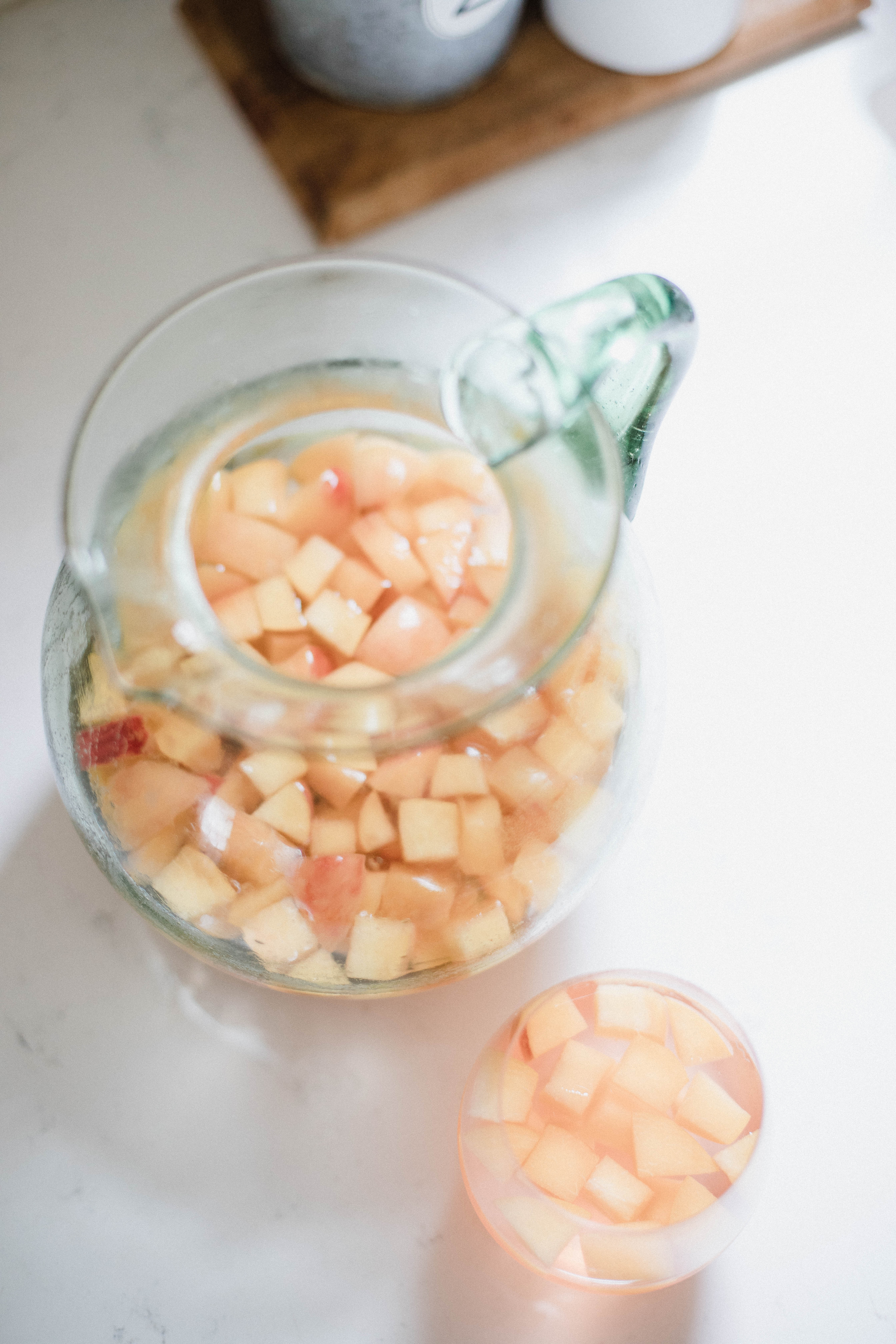 Summer Peach Sangria
2018-06-04 10:22:50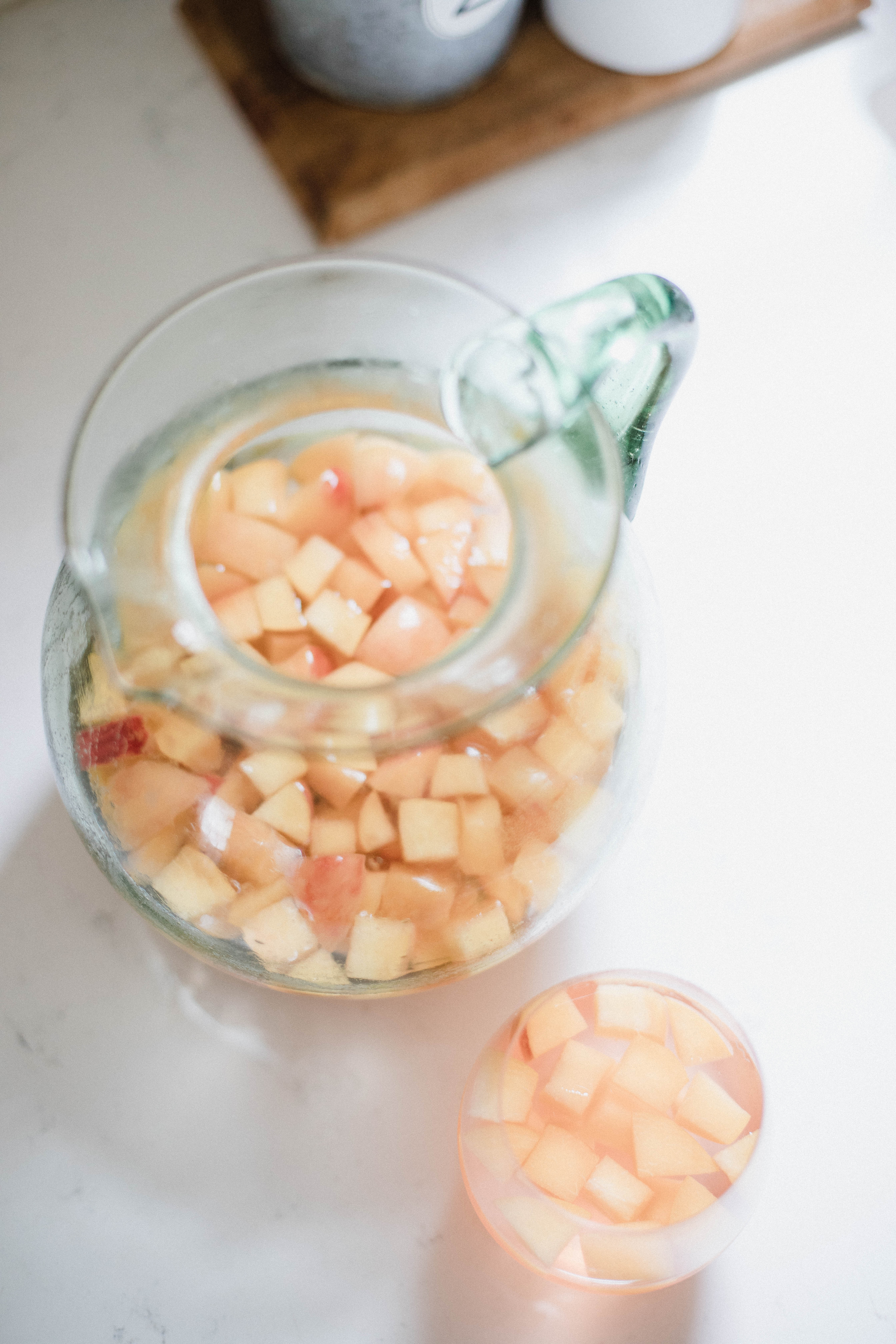 A deliciously refreshing, peach white sangria
Ingredients
1 lb fresh yellow peaches, diced
1/4 cup Stevia
3/4 cup peach brandy (or Schnapps)
750 mL white wine (1 bottle)
1 liter peach flavored seltzer
Instructions
Combine all in a pitcher and let sit overnight. Serve chilled the next day.
Lauren McBride https://laurenmcbrideblog.com/