I have been compensated by QVC for today's post. All thoughts and opinions are my own.
Let's talk about How to Style Low Cut Booties with Socks, shall we? I love a good low cut bootie, and usually cuff my jeans to expose my ankle a bit. But once the temps drop, it's just WAY too cold to have any skin showing. I don't know about you, but if my feet are cold my whole body is freezing. I'm always cold as it is, so I need all the warmth I can get during the winter!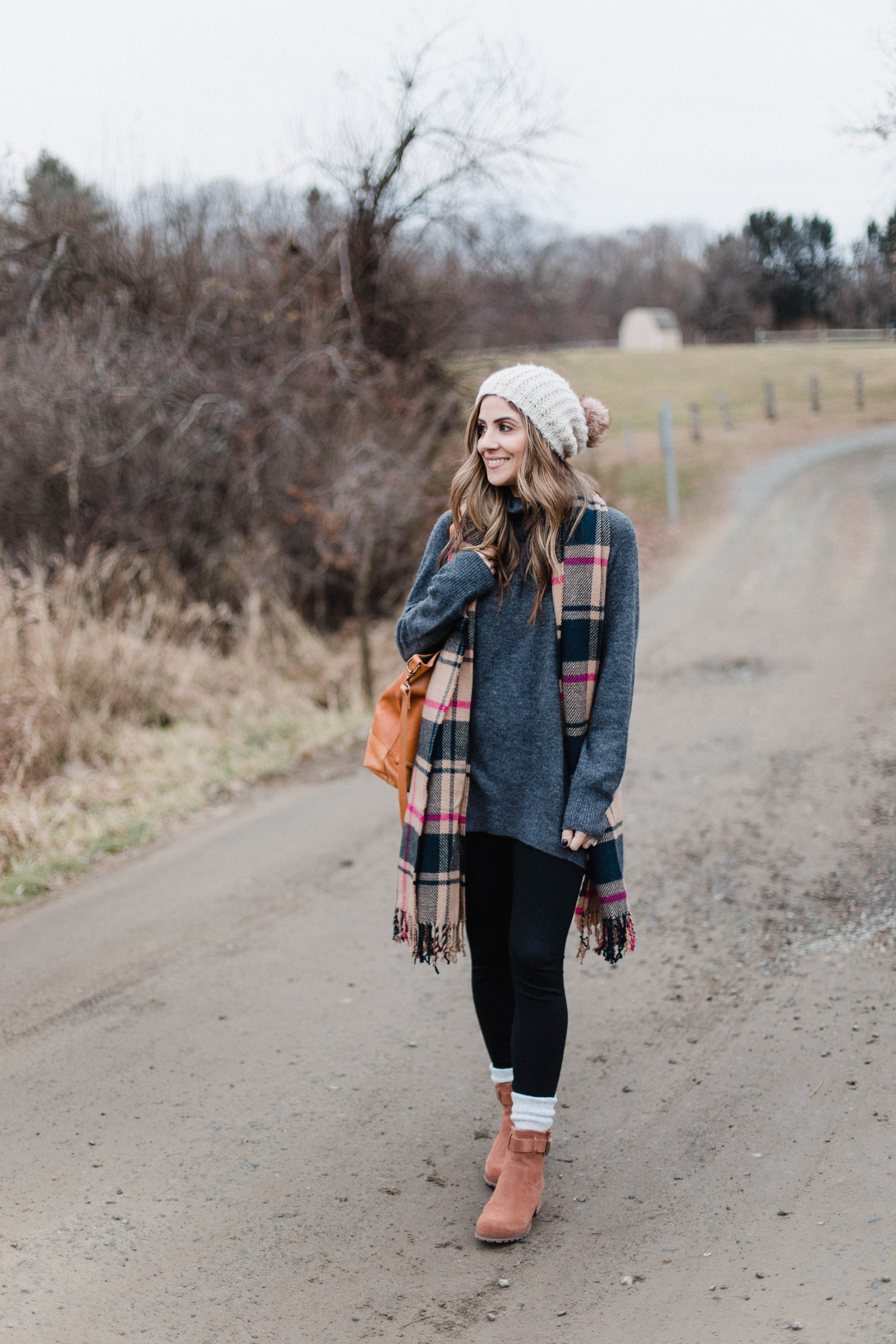 The easiest way to wear low cut booties with a little extra warmth is to add a cozy pair of exposed socks. Not only does it keep you warm, but it also adds some texture and creates a more polished look especially on wide ankle booties like the Clarks Marana Amber booties I'm wearing here. These booties definitely have a more rugged look with the wide ankle, so the addition of a sock makes them appear a little less wide and completes the entire outfit.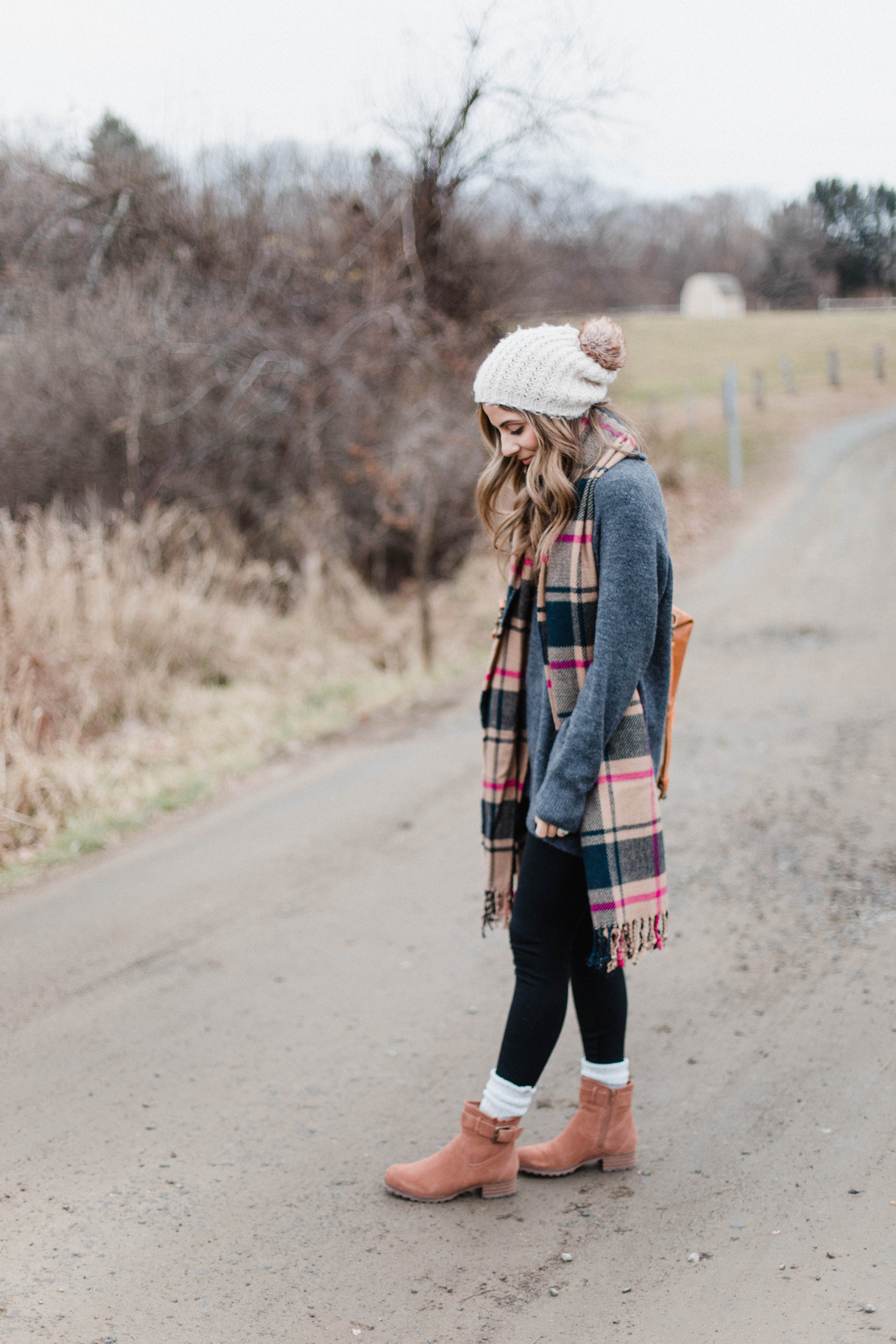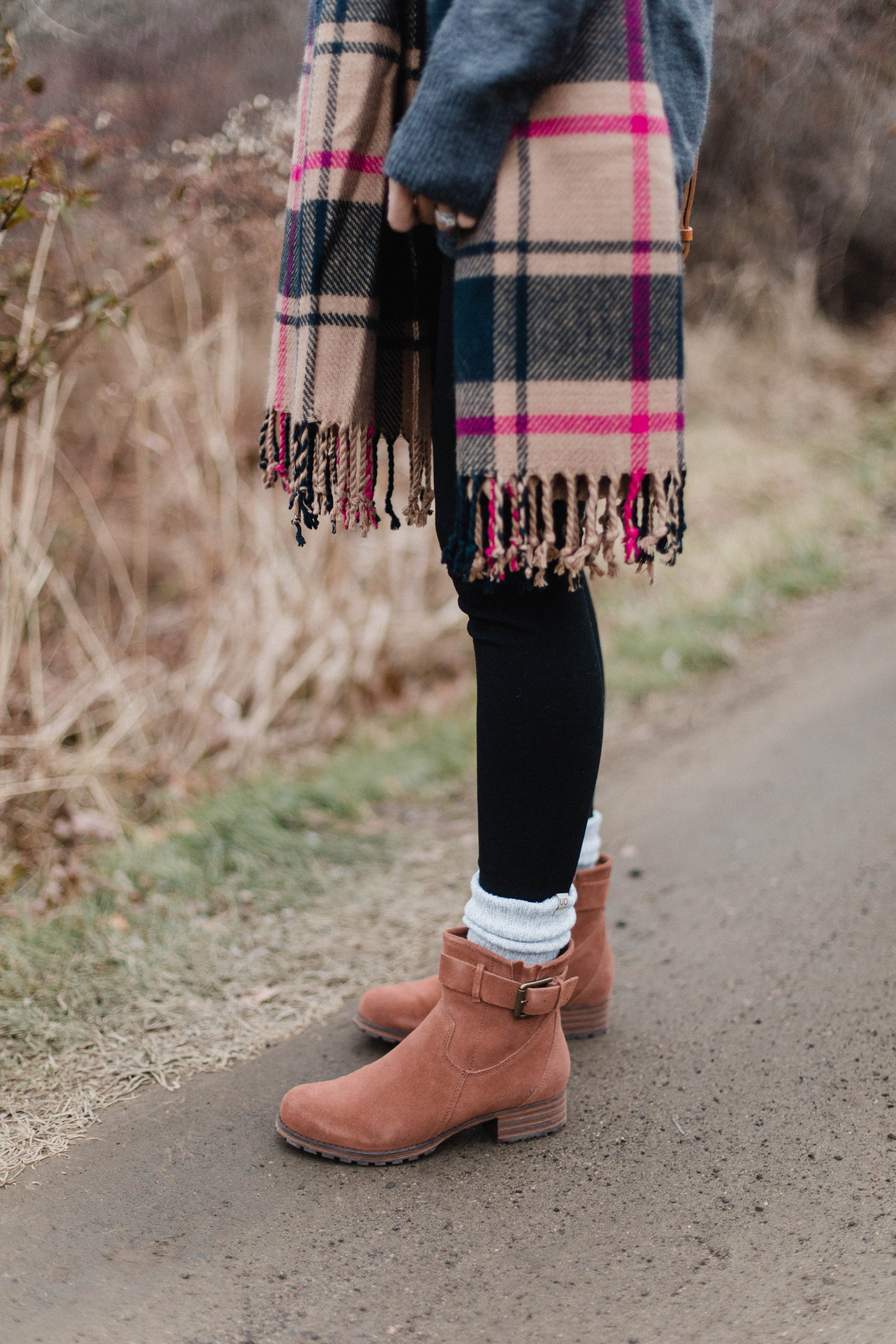 Look for a sock that isn't too high (I would avoid knee high socks) and that can be bunched down a bit as seen in these photos. I simply pull the sock all the way up over my leggings or jeans, and then bunch it down near the ankle. I'll take some minor adjustments once I put the boot on to make it look polished.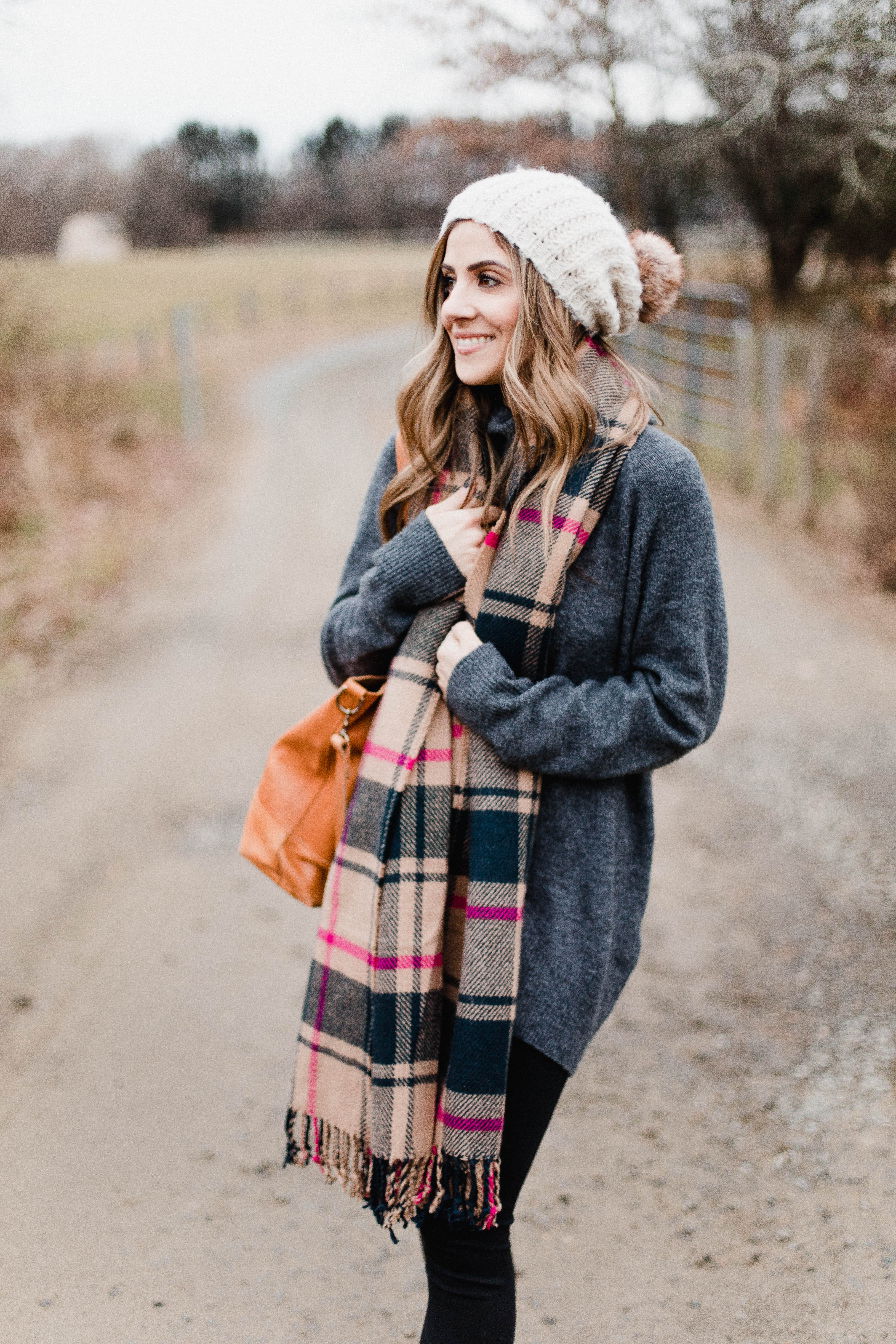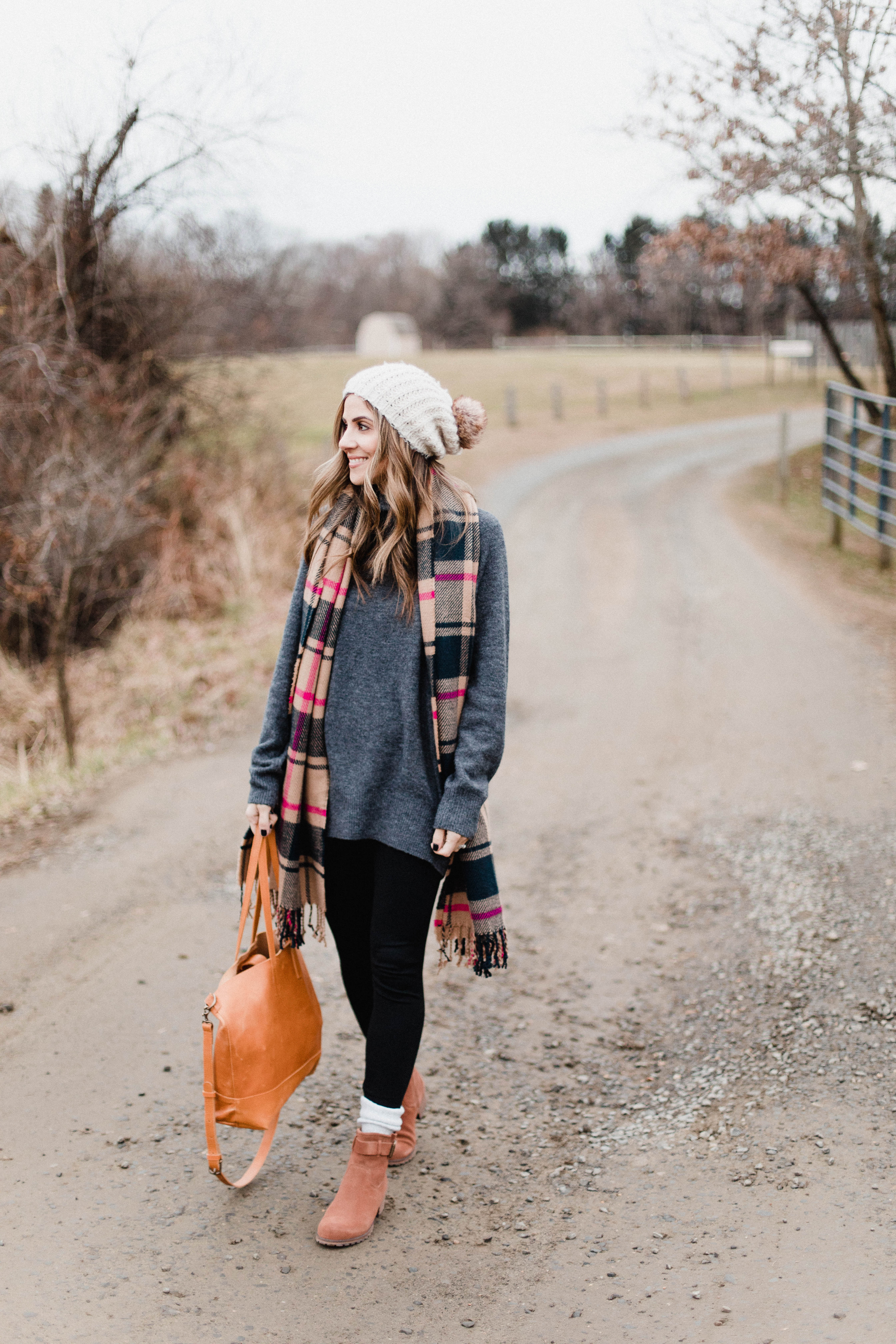 These booties are great for this time of year because of the rugged sole, and I love the buckle accent that adds some extra interest. They're SUPER comfortable as well due to their Clarks Cushion Soft padding and OrthoLite footbed. Great if you need a comfortable bootie and still want to be stylish!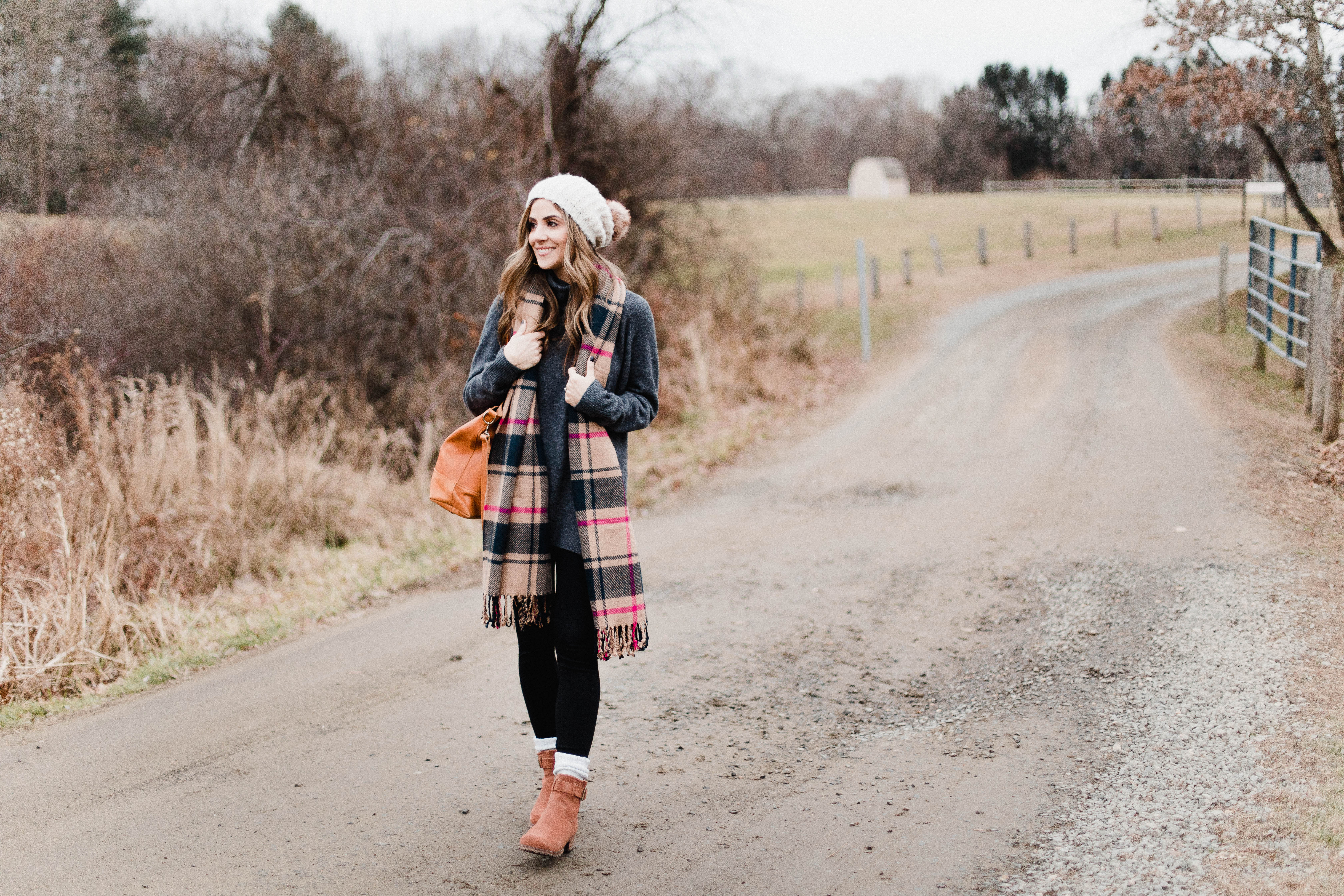 Hopefully that helps the next time you're styling a low cut bootie! These Clarks booties are great for casual, everyday wear and can be found on QVC.com for $115.50. Don't forget if you are new to QVC, you can score $5 off your first order with the code FIVE4U!
SHOP THE POST