I received such great feedback from you guys when I shared a few ways to style velvet leggings on my Instagram stories that I thought it would be fun to show you a pants option, too! I was in LOFT this past weekend and saw this Modern Velvet Skinny Jeans that are perfect for the holiday season. Today I'm sharing How to Style Velvet Pants for the Holidays, featuring 3 different looks that are suitable for a variety of holiday events you might be attending!
Look 1: Casual Neutrals
This look is probably the easiest, and would be my go-to for the holidays. Adding a simple, neutral sweater over these Modern Velvet Skinny Jeans is easy, comfortable, and still a little fun for the occasion. You can wear them with fun leopard heels for a slightly dressier look, but boots work just as well. Some fun earrings or a long necklace will take it another level as well. I love this Cowl Neck Tunic Sweater because it's a slimmer fit, but I also like that it's a longer length. This would work well with leggings, too!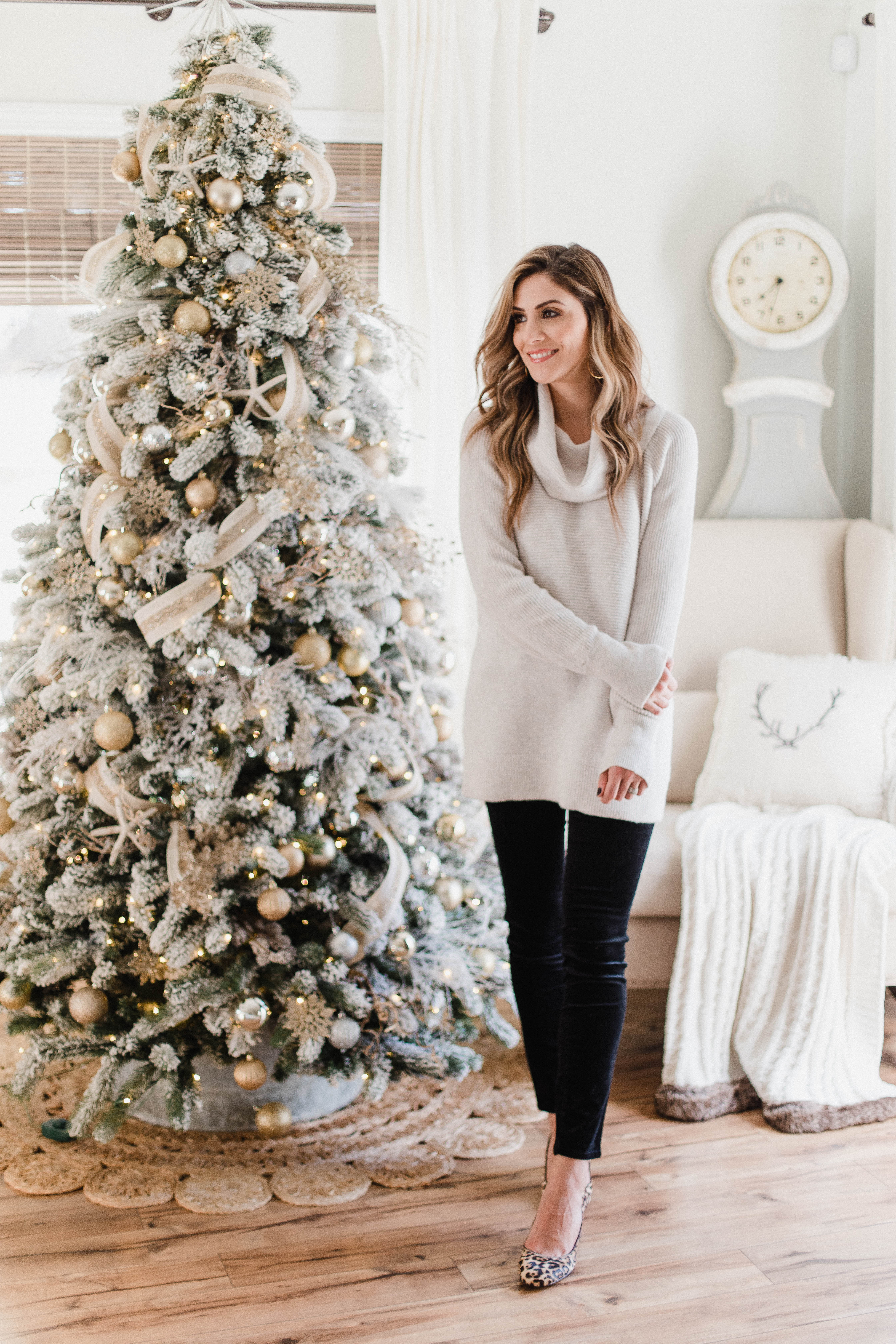 Look 2: Casual Layers
This look was super fun and a little out of my comfort zone since I don't usually wear red! But I fell in love with this Reversible Poncho worn over this Heathered Shirttail Turtleneck, and thought it was festive with these velvet pants for the holiday season. This look is casual, but can be dressed up a bit with some fun shoes like I have on here. Knee high black leather boots are a great option, as well! Make it even more festive with a fun necklace or earrings, and you're holiday ready while still comfortable!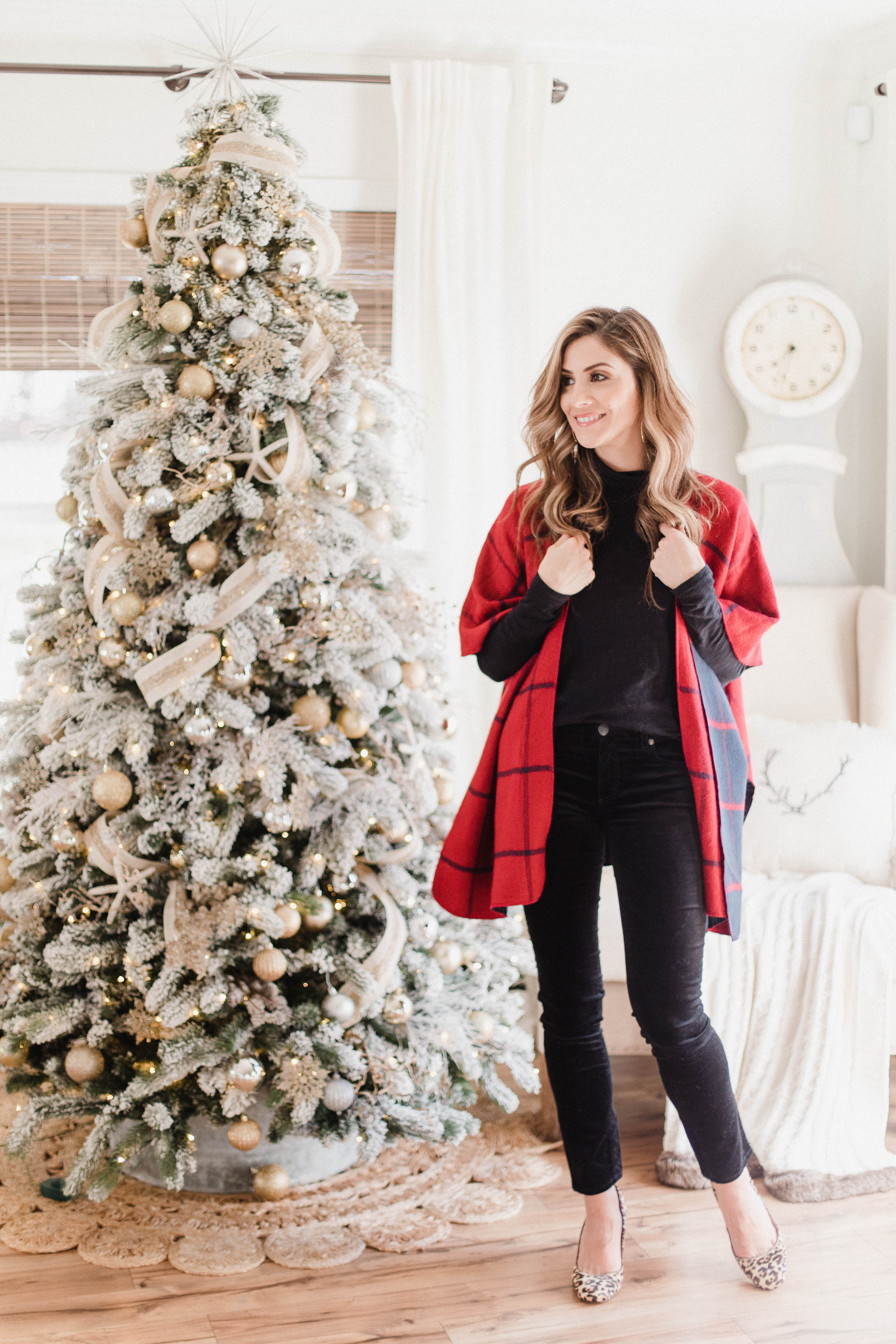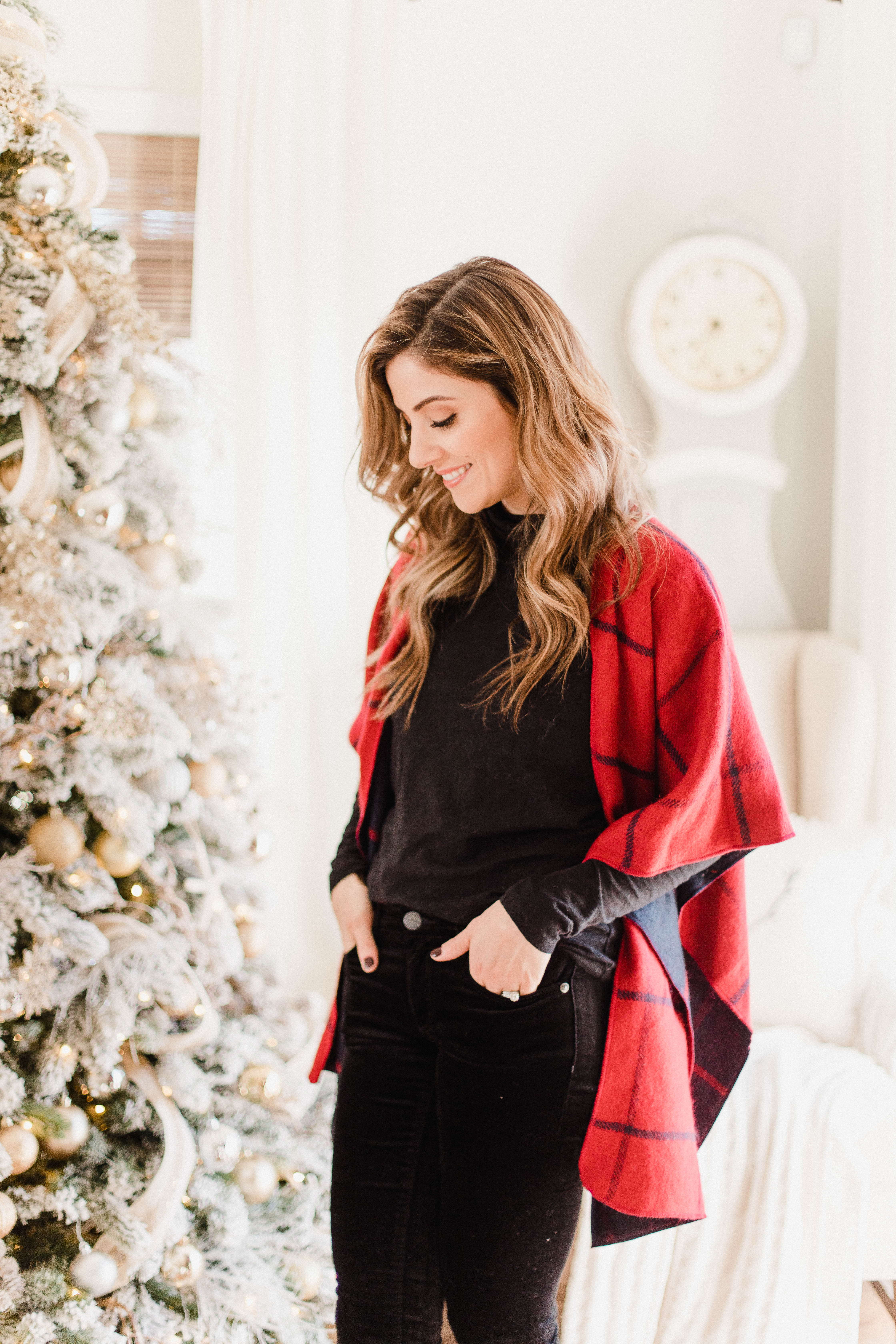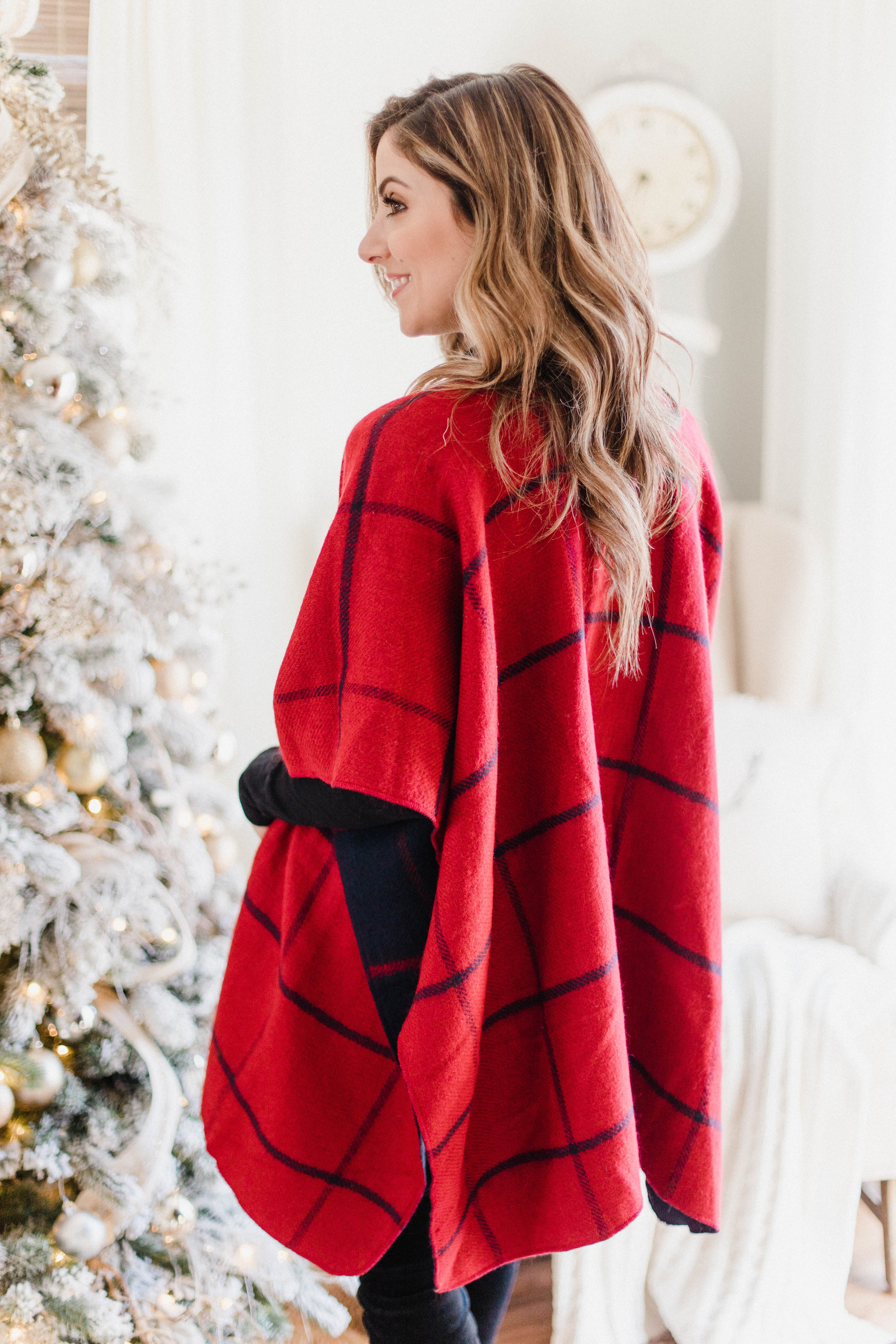 3 // Dressy/Casual & Festive
I fell in love with this Velvet Strap V-Neck Cami because of the contrasting velvet straps. It's perfect worn with Modern Velvet Skinny Jeans for dressy holiday parties! I loved these Rhinestone Fabric Earrings for a little sparkle as well. They're VERY light weight (which I prefer!), and really pop with the black velvet backing. I styled this look with a pair of blush velvet block heels I had from last year, but it would look great with black heels, too!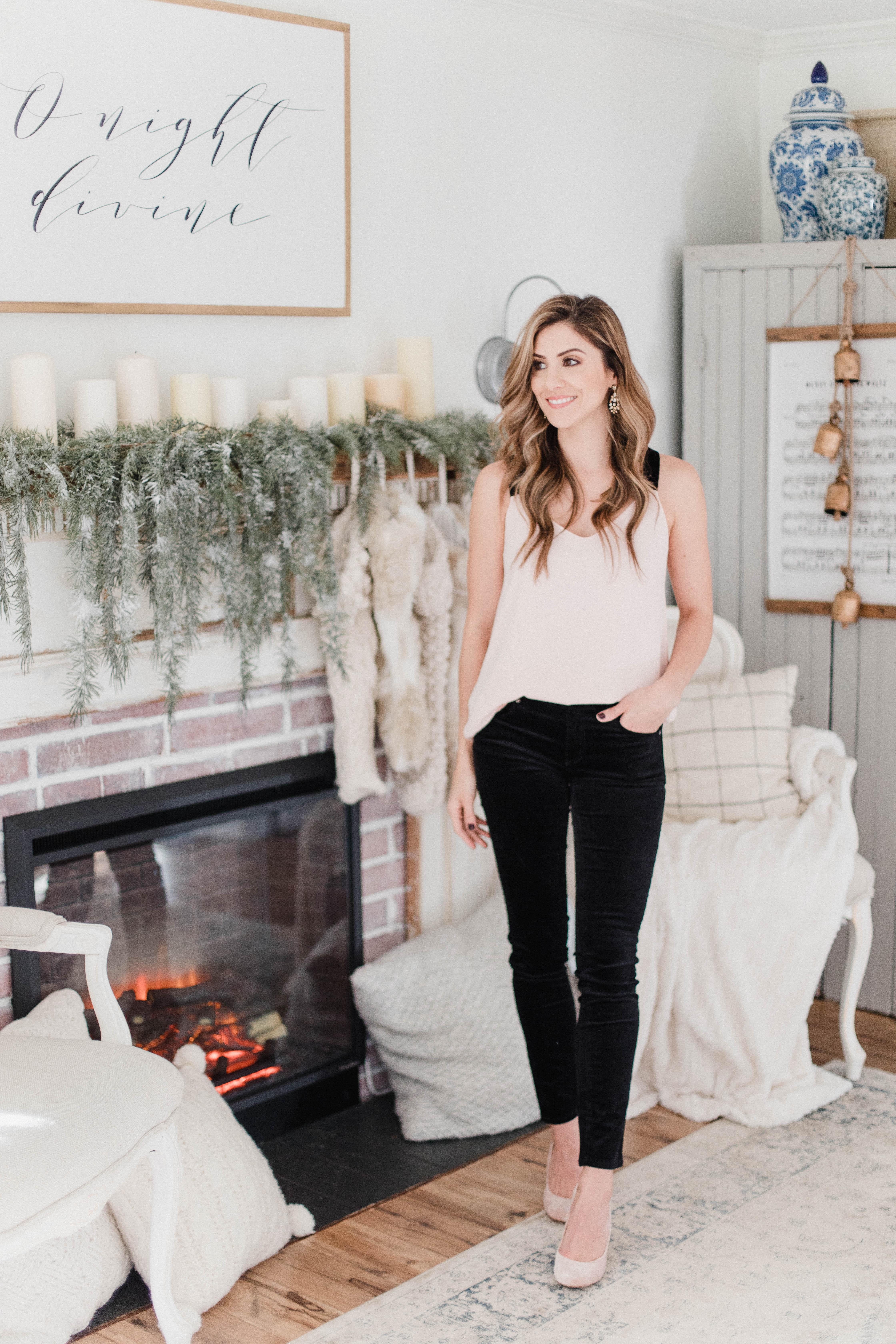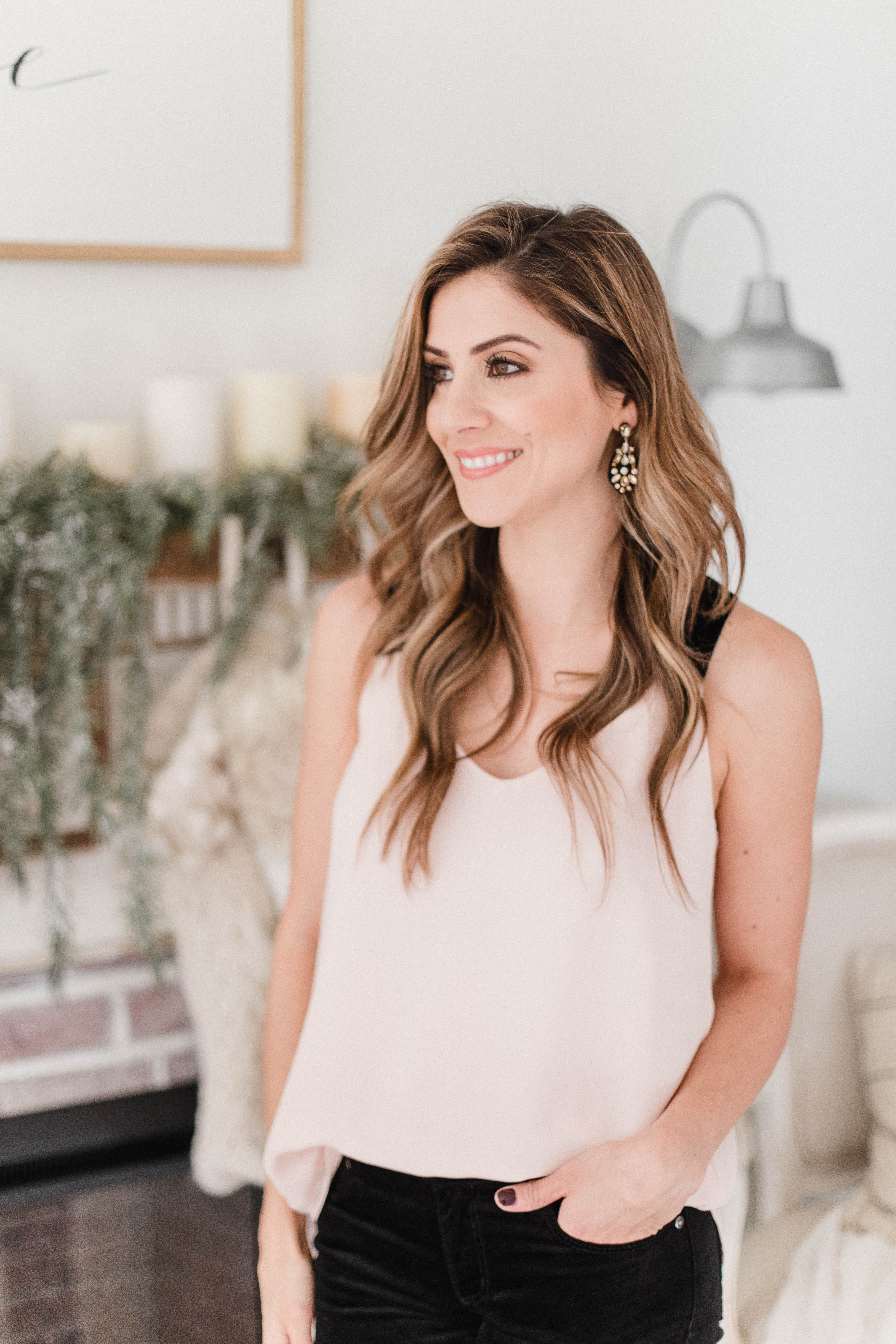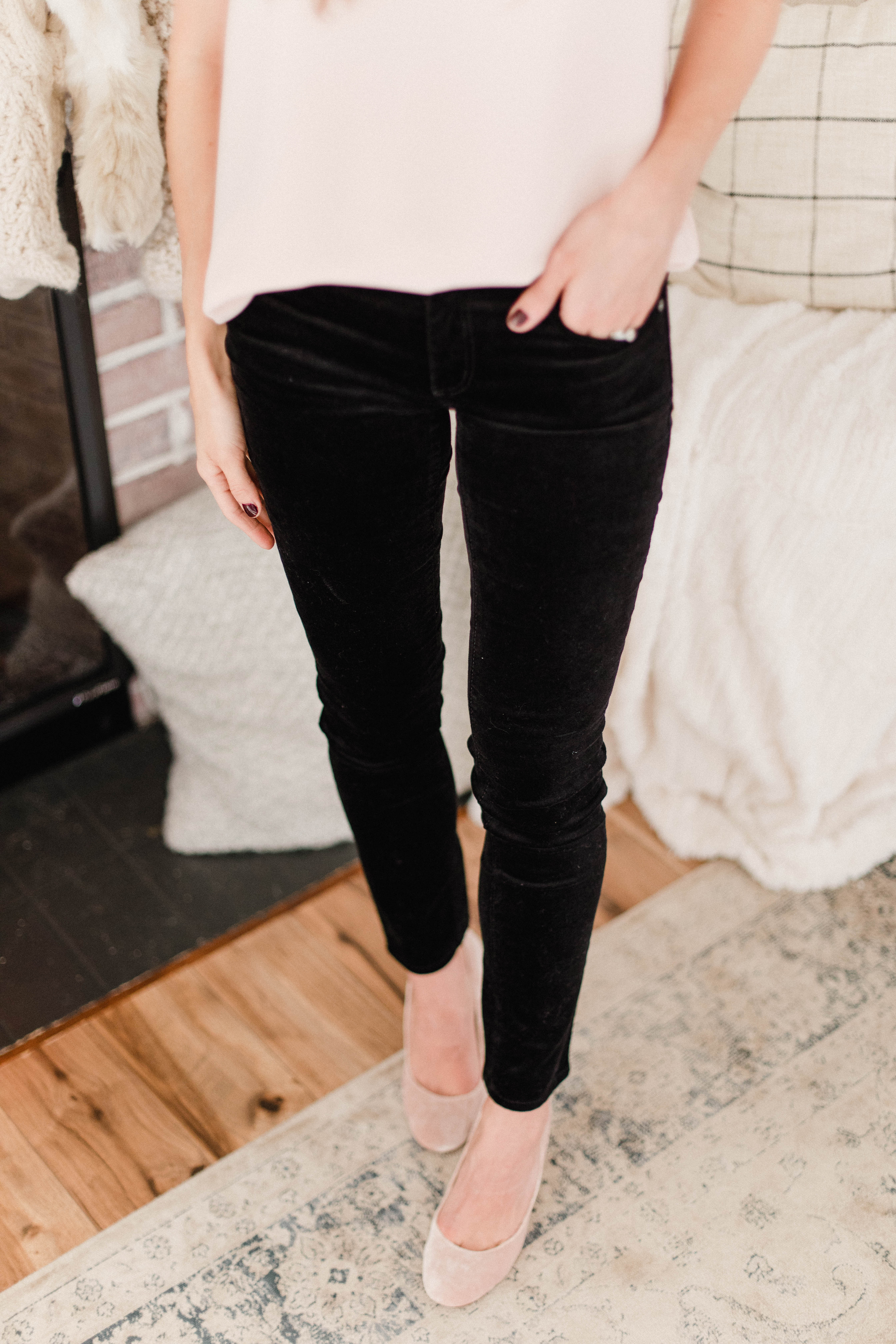 I hope that gives you some fun options for styling velvet pants this season! LOFT is always one of my first stops for clothing, whether it's casual or for dressier looks. I know I can always find a beautiful blouse or a variety of pants options, as well as the best sweaters and cardigans. Plus, you can't beat their sales! You can shop the items featured here below!

Thank you to LOFT for sponsoring today's post!