I've mentioned before I've been in the process of slowly trying out some cleaner beauty products per your request, and I'm excited to share a new to me brand with you today!
Volition Beauty recently caught my eye when I was browsing Sephora, and I noticed they had this Best Sellers Kit available on their main website when I looked further. Whenever I'm trying out a new brand, I love to grab their best sellers, or even a sample size, kit so I can test out the products they're known for. I've only been using these for a couple of weeks, but wanted to share my first impressions of the products with you in case you're looking for a clean beauty routine to try!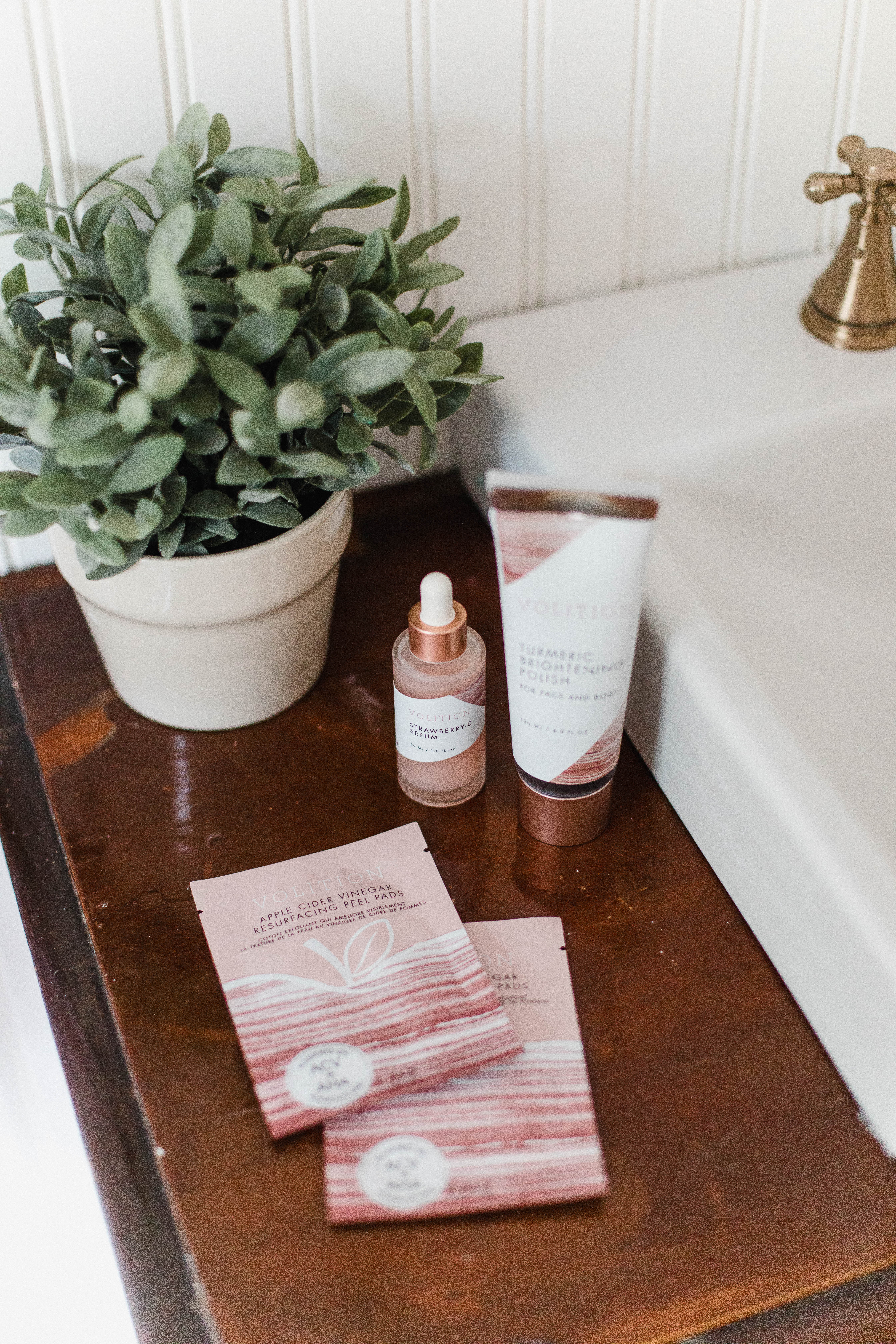 I was super intrigued to try this product because This brightening serum is powered by strawberry-derived vitamin C is supposed to help brighten and even your skin tone while hydrating as well. I've only been using it for a couple of weeks (I like to give skincare products at LEAST 4-6 weeks before I can really give a full review), but my first impressions are great! I like how lightweight it feels, and how quickly it absorbs into my skin. It doesn't feel greasy in the slightest bit, and I like that it hydrates and plumps without looking/feeling oily. And while it can be a coincidence, I swear I feel my skin is looking a little brighter and less dull! This serum can be used twice a day, and I've been applying it before my moisturizer. The one thing I want to call out – PLEASE read the package (specifically the box and insert) on how to use the dropper! You have to fully remove the dropper, squeeze it, re-insert, release, and then pull it back out in order for it to fill with product. It does not function like a standard dropper, so I wanted to call that out so you didn't think it was broken! 😉
This feel confident in reviewing this product even though I've only used it a few times because it's a product that works instantly! It's a face AND body polish (I love a two in one!) that helps exfoliate and brighten the skin. With just one use, my skin felt significantly smoother and looked less dull. It can be used once a week (I keep it in my shower!) to help give your skin a little refresh. I also like that the scrub isn't too harsh for my face. Bonus points that it contains turmeric, which is known for its brightening properties! This would also be a great scrub to use before applying self tanner!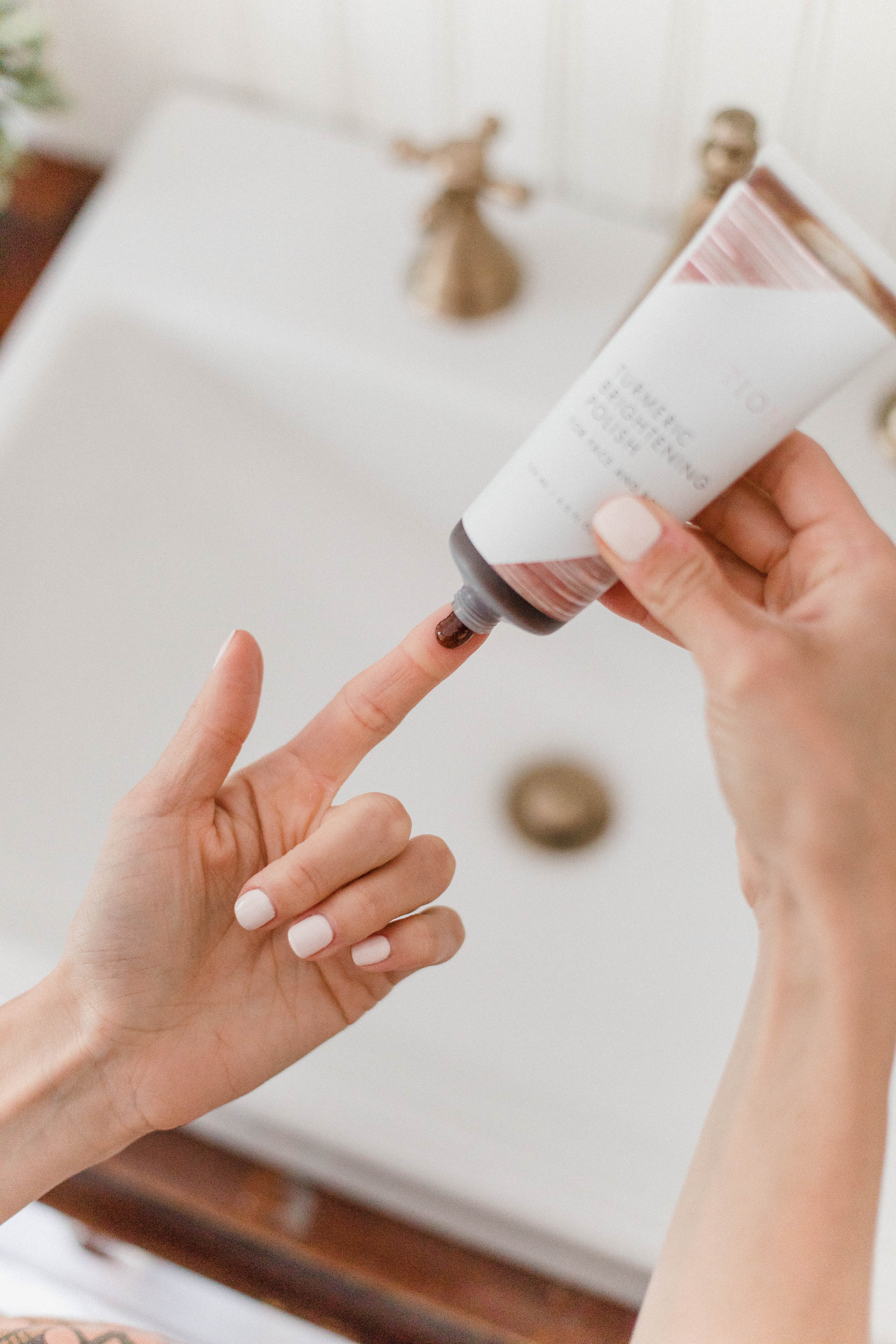 I love a good resurfacing product, especially in a pad form (makes it easy!). These pads have incredible reviews, and I wish more came in the Best Sellers Kit! They don't have the ACV smell we all know of, but there is somewhat of a fragrance. It went away after a minute or so and I didn't find it too bothersome. These pads definitely left a tingling sensation on my face (I do not have sensitive skin, so just a heads up!), but that went away after a minute as well. Volition Beauty recommends using them only 1-2 times a week when you're first starting to use them and then slowly working your way up to daily (which is why only 3 come in the kit!). If you have sensitive skin, they recommend a patch test! There was a significant amount of product on the pad, and my skin felt smoother the next morning.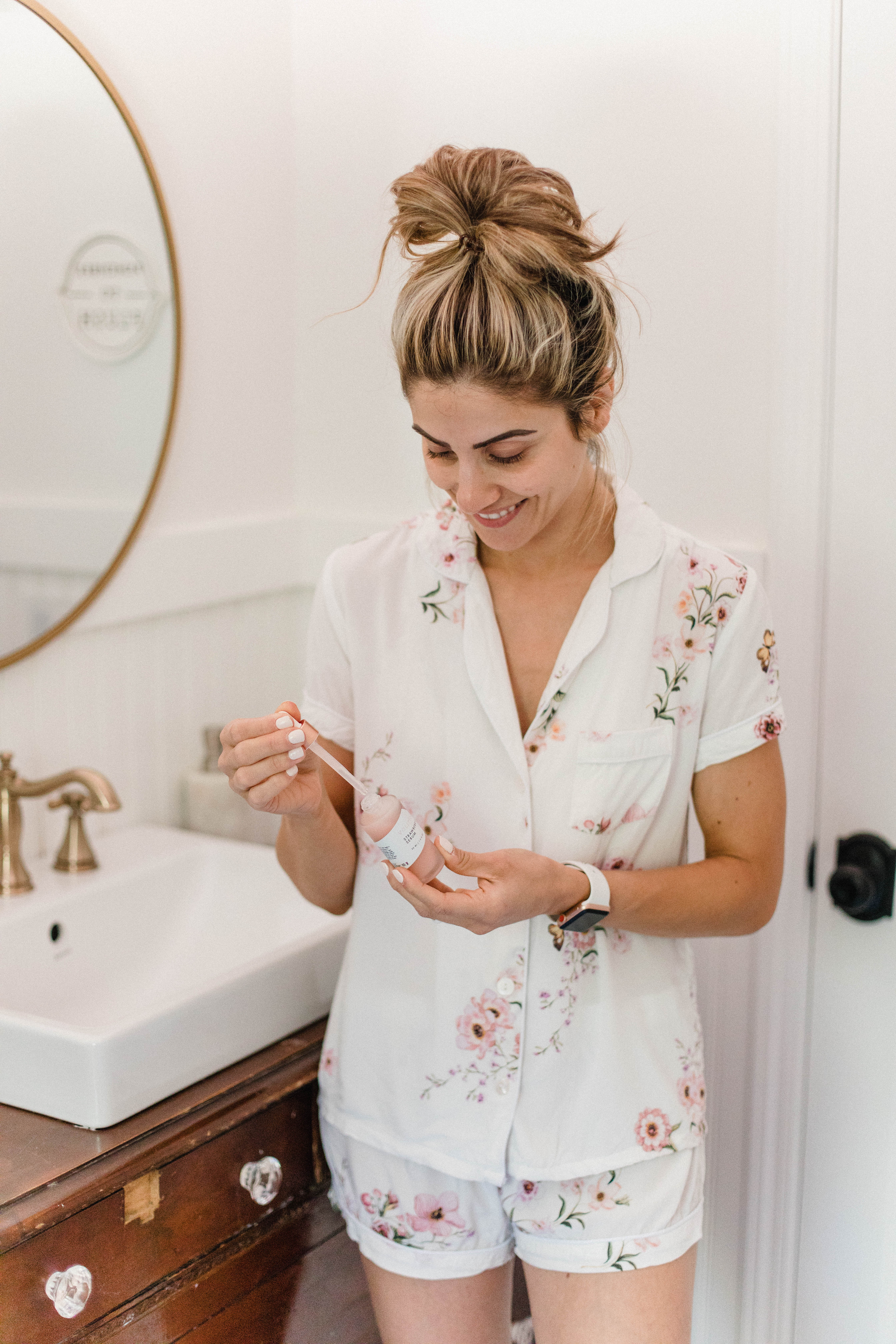 Volition Beauty is formulated without sulfates, parabens, synthetic fragrance, and other harmful ingredients. If you're looking for a clean beauty routine, their Best Sellers kit is worth giving a try! They have a wide selection available on Sephora (and have the clean beauty seal of approval!) but their Best Sellers Kit can be found on their main website here! They also offer FREE shipping and returns with every purchase in the US and often send samples to test out as well!
If you have any Volition Beauty products you currently use and love, I'd love to hear about them below!
SHOP THE POST

Thank you to Volition Beauty for partnering with me on this post!