I had a large request to share what I packed for Disney World in December, so I decided to put together this post for you! The weather in December can vary significantly (to my understanding, anyway), and we saw a bit of that while we were down there. The mornings were in the low 50s, and the afternoons would be upwards of 80 degrees. With such a wide temperature range, we had to pack in layers! And I'm glad we did because we ended up needing all of it!
Essentially, I brought a bunch of basics. Basic t-shirts, basic long sleeve shirts, leggings, black jeans, and a few pairs of sneakers (one a little nicer for nighttime). I also brought a packable jacket and vest for myself. I essentially did the same for the kids – leggings or pants, t-shirts, and sweatshirts they could remove if it became too hot. We also packed shorts just in case (and ended up needing them!).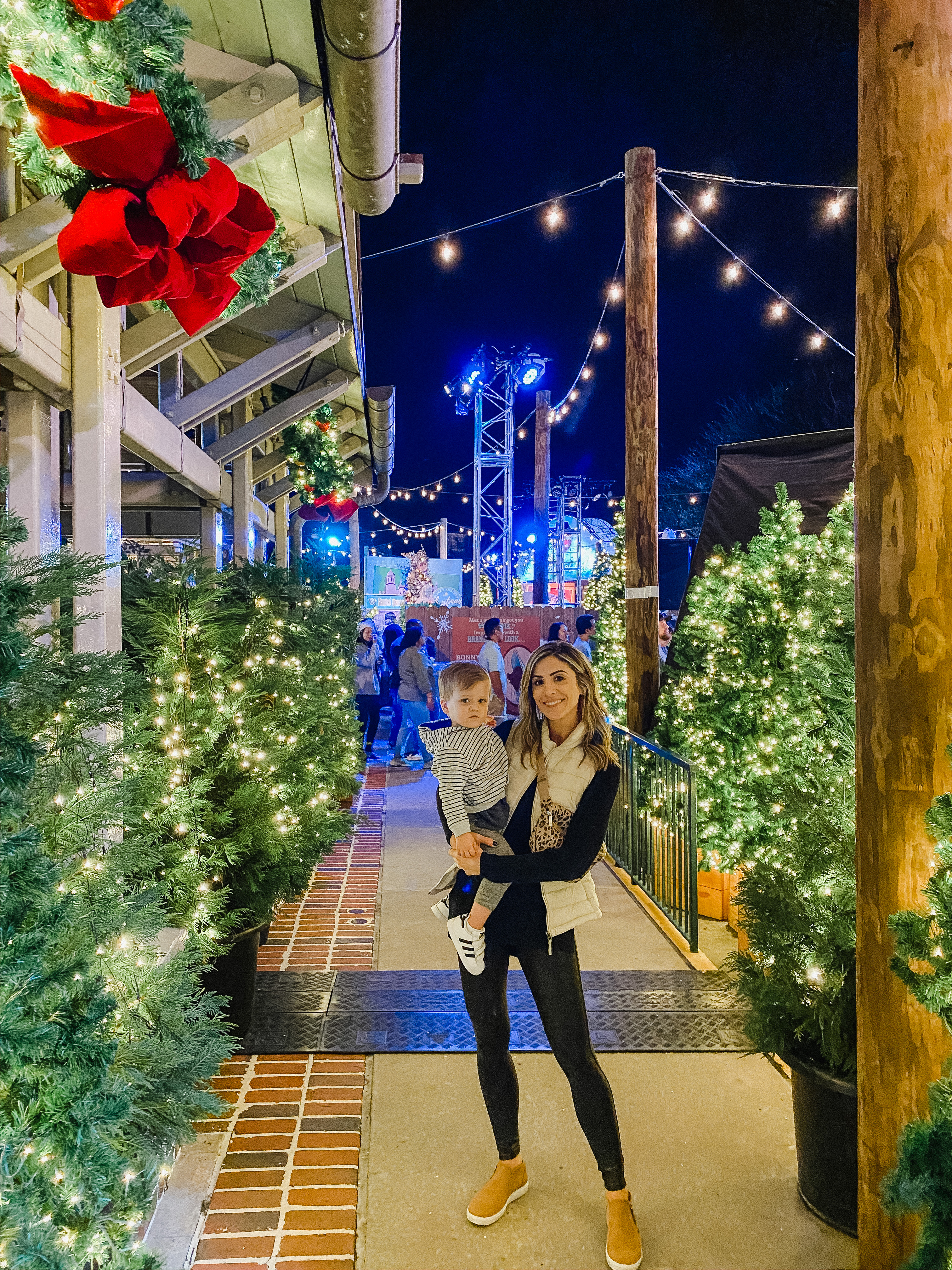 The first evening of our trip was the coolest of them all. We were in sweaters and fleeces, so I highly recommend bringing those just in case! I have on a tunic sweater, my Spanx leather leggings, a packable vest that I purchased on Amazon (it's AWESOME), and my favorite pair of comfy sneakers. Unfortunately the sneakers are sold out in this color (Cashmere), but they have other color options!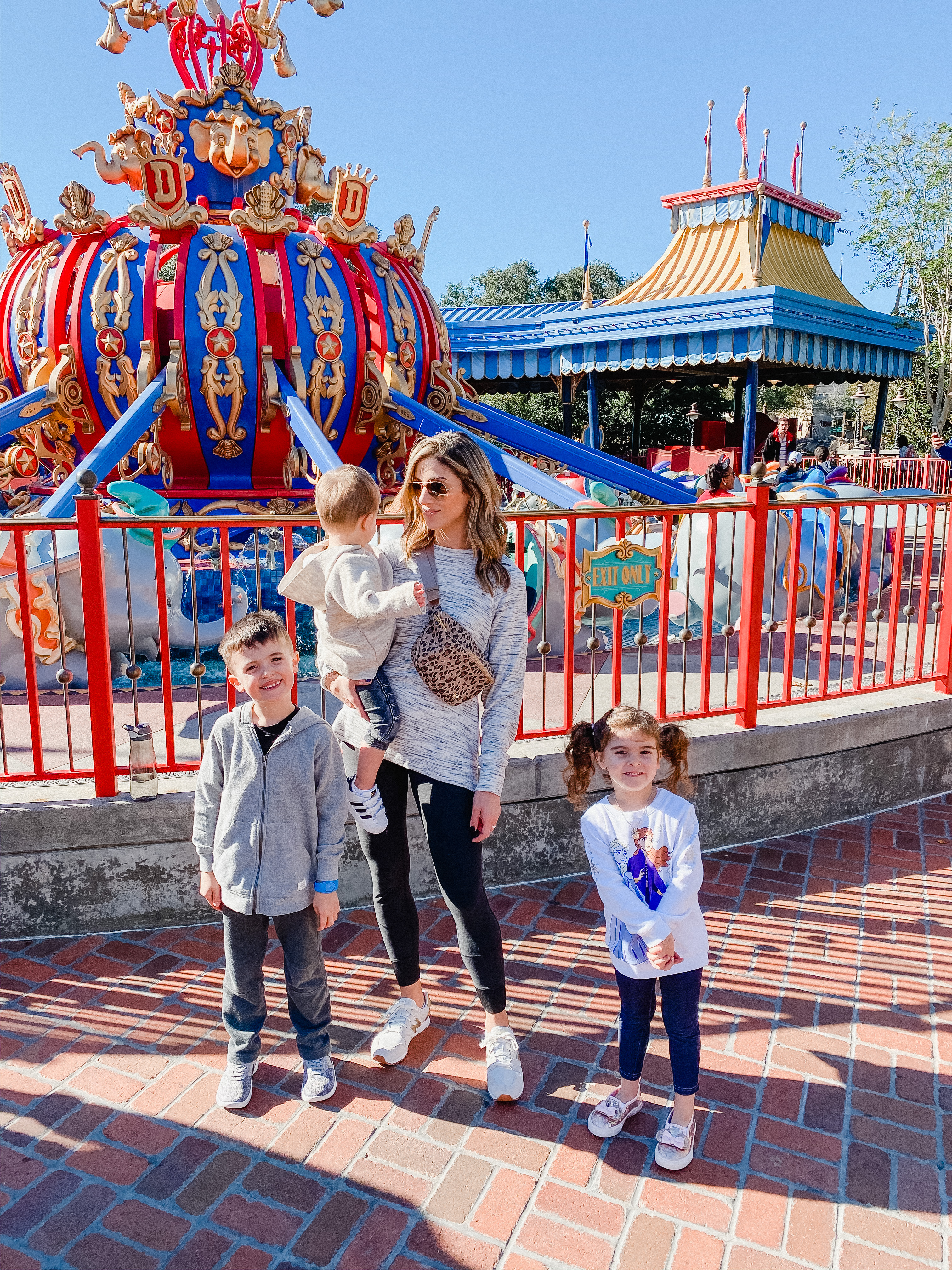 The next day was cooler in the morning, but we were very comfortable in leggings, a t-shirt, layered with a sweatshirt on top! I wore the softest sweatshirt from Aerie and my current favorite Amazon leggings with New Balance Sneakers. I love the style of these sneakers, but I probably should've packed my OTF sneakers because my back was hurting by the end of the day! Walking on hard pavement ALL DAY requires a good set of sneakers! Oh and my cute little bag is from Freshly Picked!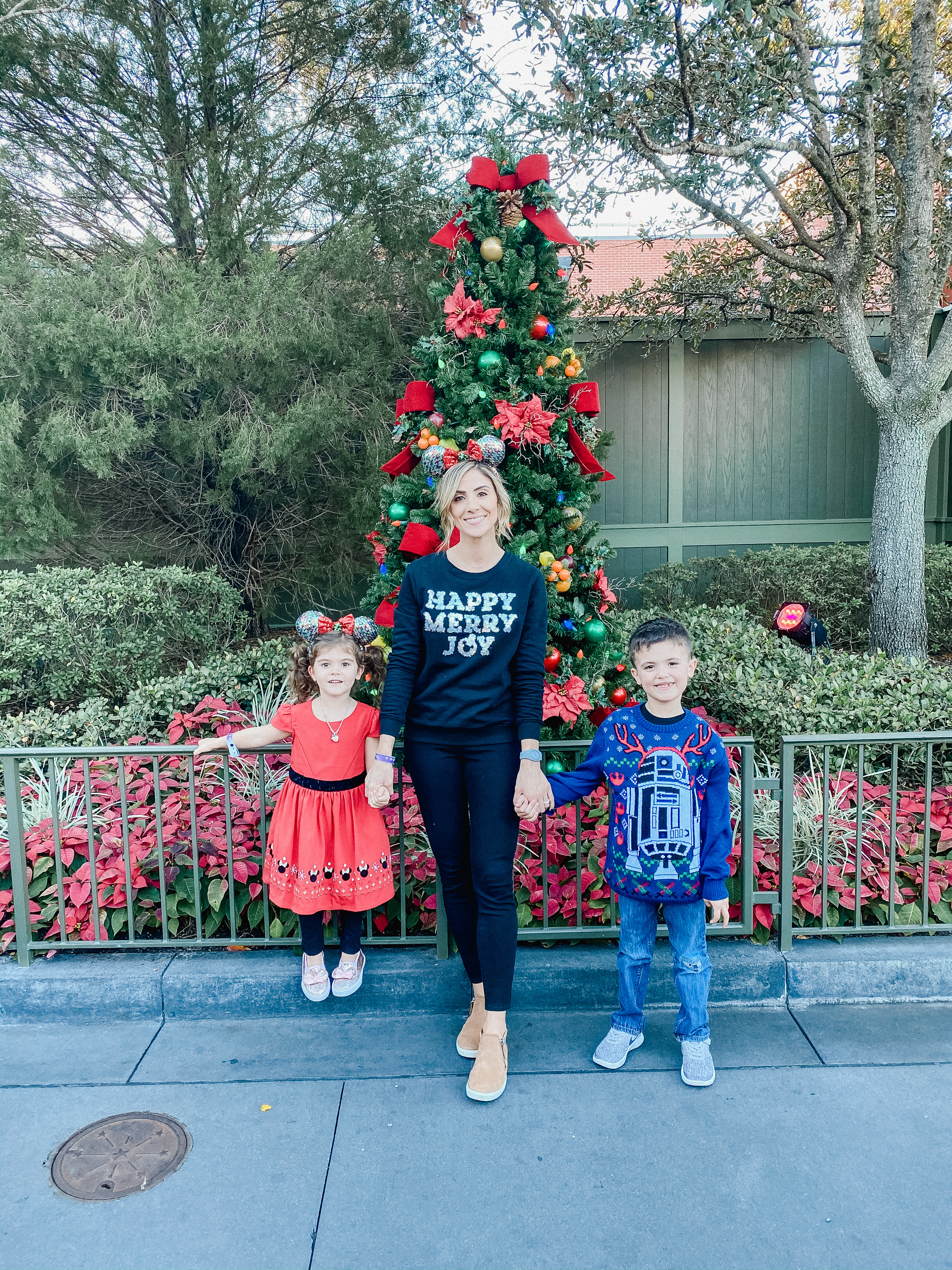 Our second night was our Mickey's Very Merry Christmas Party Night! So we dressed festively, as it usually goes! My sweatshirt is from shopDisney (although I can't find it anymore!), my son's is right HERE, and my daughter's dress was loaned by a friend 😉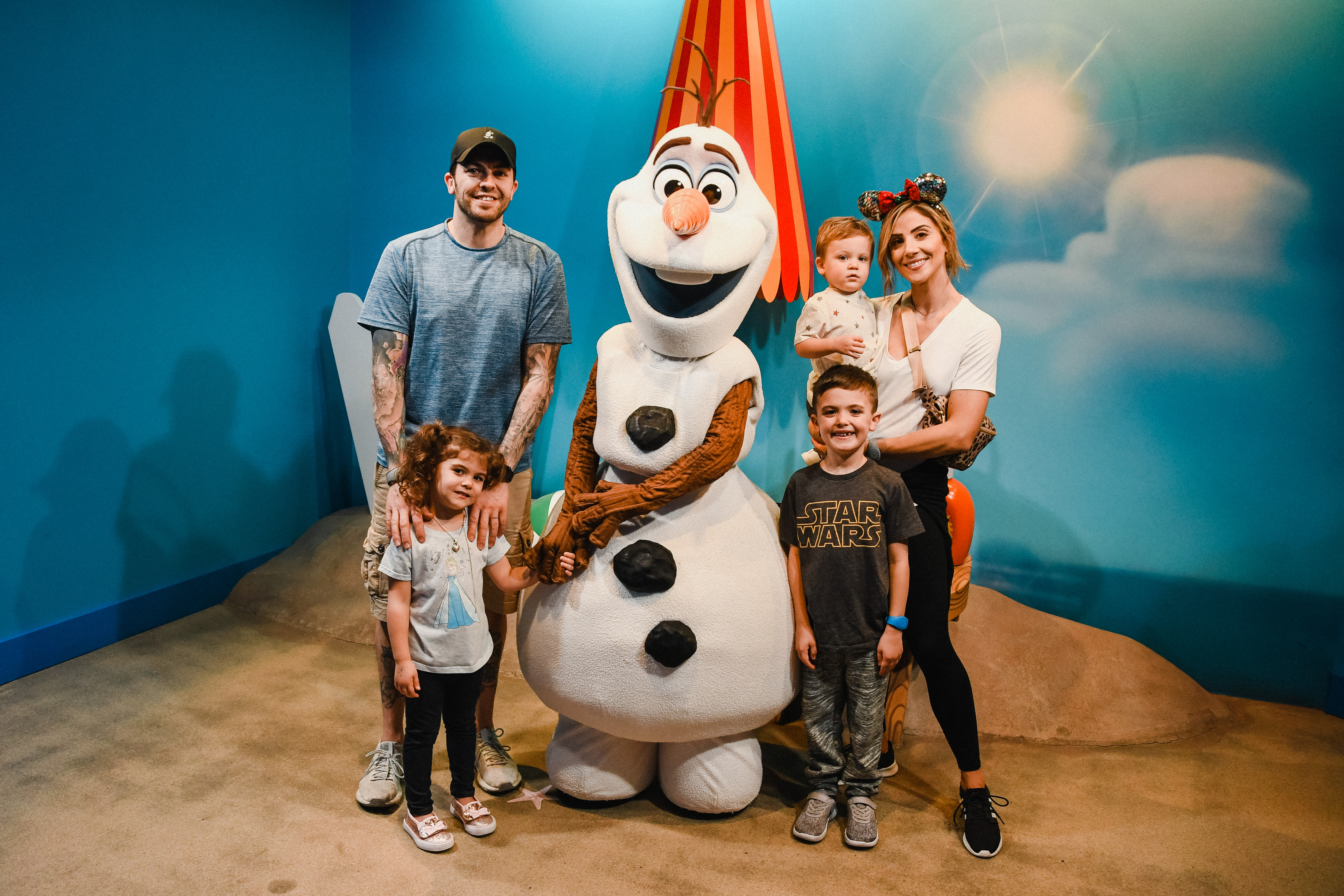 The next day was cool in the morning, but got to the mid-70s during the day – so it was toasty! The humidity kicked up a bit too. I wore my Lululemon Align leggings, a basic t-shirt, the same Aerie sweatshirt in a different color, and athletic sneakers. The kids ended up putting on shorts mid-day!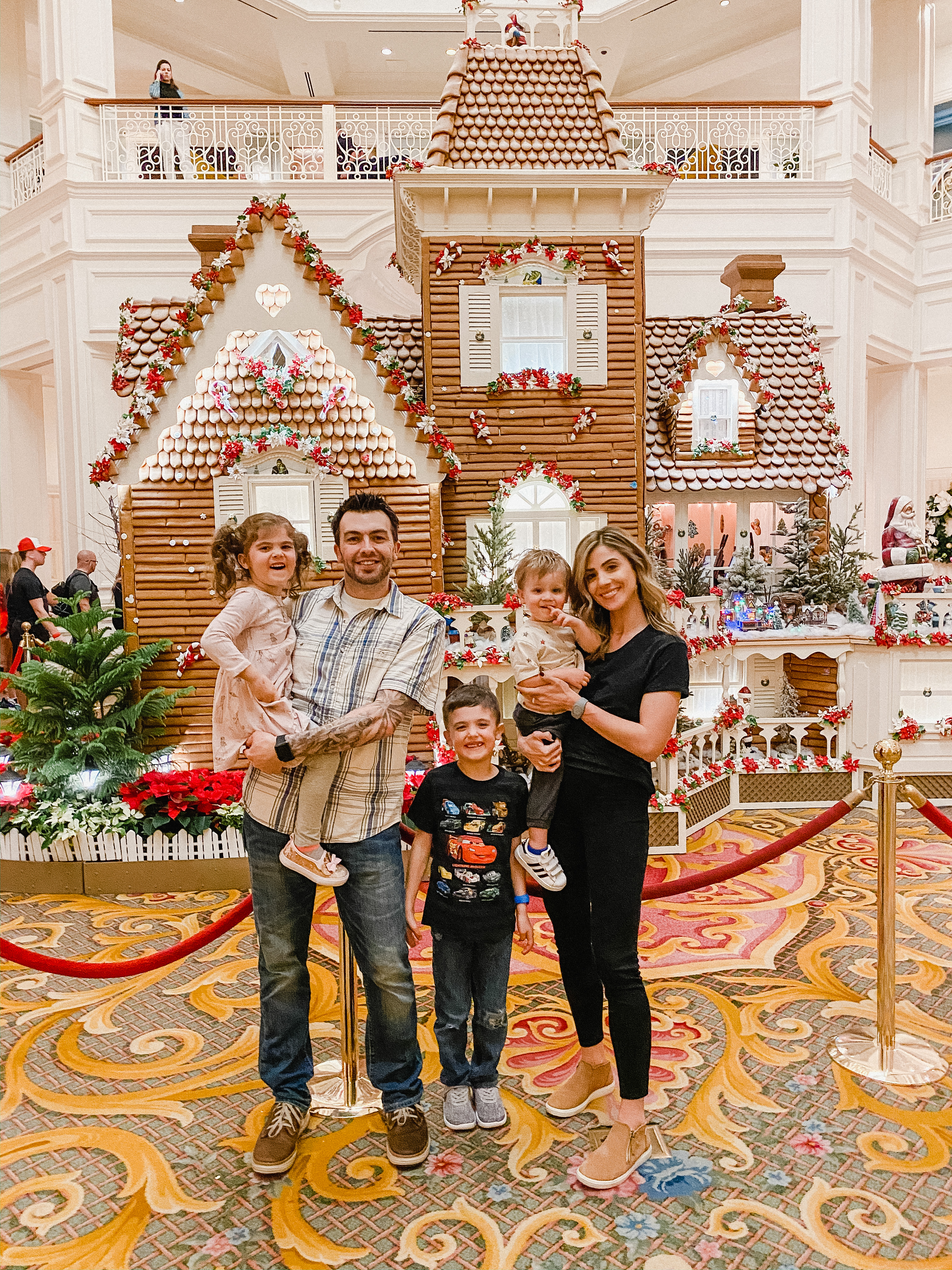 That evening was WARM. We went for a casual dinner, so I kept it simple with a black tee and my Spanx jeans. Honestly, I brought more sweaters than I needed which left me with minimal options, so I was grateful I had an extra t-shirt! I should've brought a blouse, but I wasn't exactly caring about what I wore.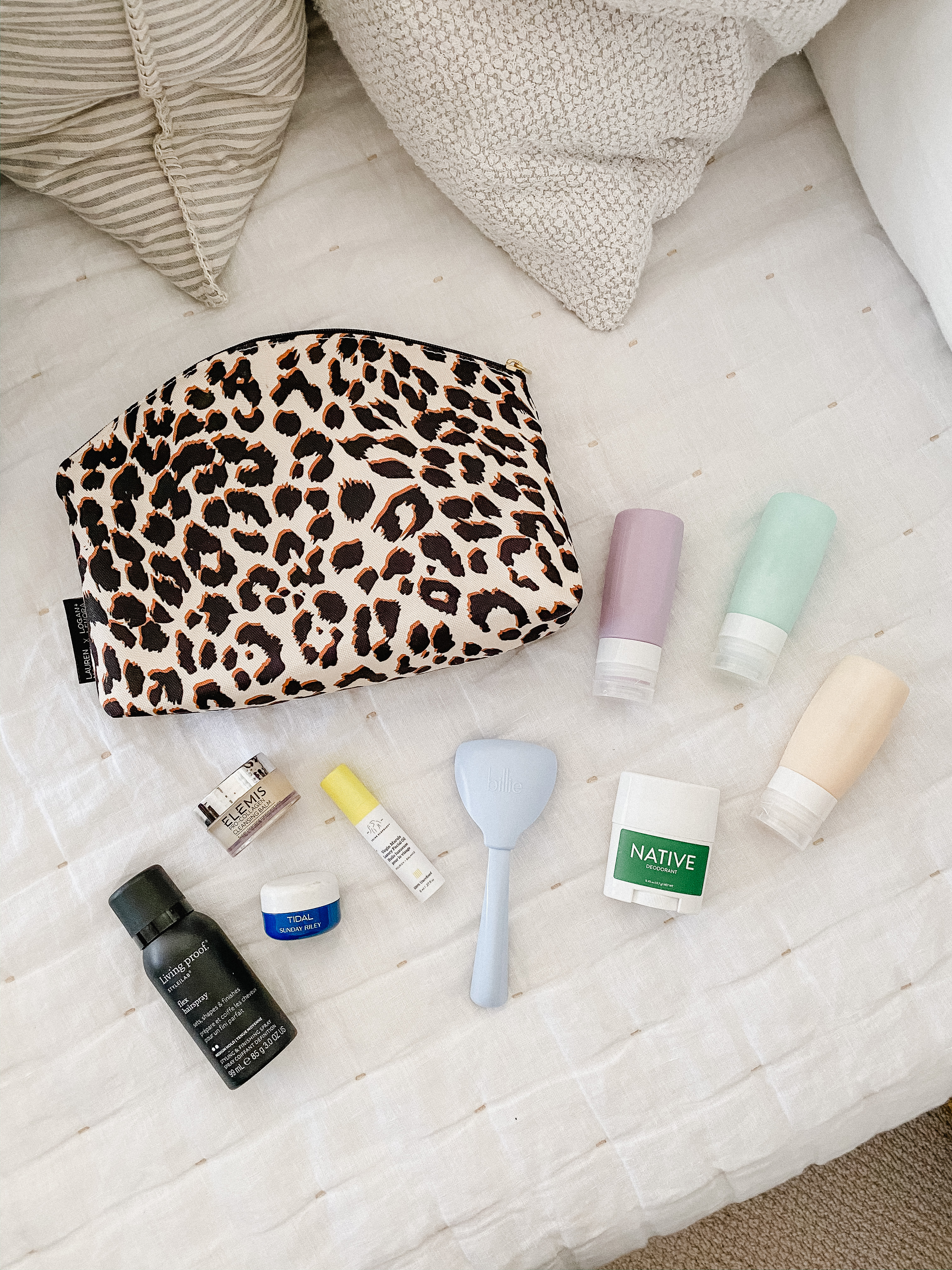 I also used my Logan & Lenora tote this trip, plus the toiletry bag! It's so nice being able to wash nasty travel germs off of them when we got home! I kept my skincare routine VERY SIMPLE this trip to cut down on what I needed to bring. I essentially brought a travel sized face wash, toner, moisturizer, eye cream, and a sample of my DE Marula Oil. I also packed travel sized shampoo/conditioner, a travel container of my Billie shaving cream, travel sized hair products (although I didn't use them much as my hair usually ended up in a pony tail or bun), travel sized deodorant, and my Billie travel razor. I LOVE Billie's new travel case because it allows the razor to dry out and not mess up everything else in your bag! There's a little magnet inside of the case so the razor essentially "floats" inside of it. Pretty innovative, and I was happy I could bring my favorite razor! If you haven't tried Billie out yet, I highly recommend it. It's only $9 a month, so you're saving significant $$ too! It's the best razor I've used thus far. Another item I brought was this Revlon Blow Dry Brush because it cuts down on the need for a brush.
One other thing I packed that we didn't need – ponchos! It rains frequently down there, so it's always great to have them on hand. We got lucky!
Our trip was a quick one, but I hope that helps gives you some ideas on what to wear! I always go for comfort, not necessarily fashion, haha. Keep it simple! 😉