Today's home tour is of my daughter's room! She loves her room so much, as do I! It was so fun to put together. I love that it's girly and fun while still being sophisticated. We've made several changes to it since we moved here, but I'm loving this current version!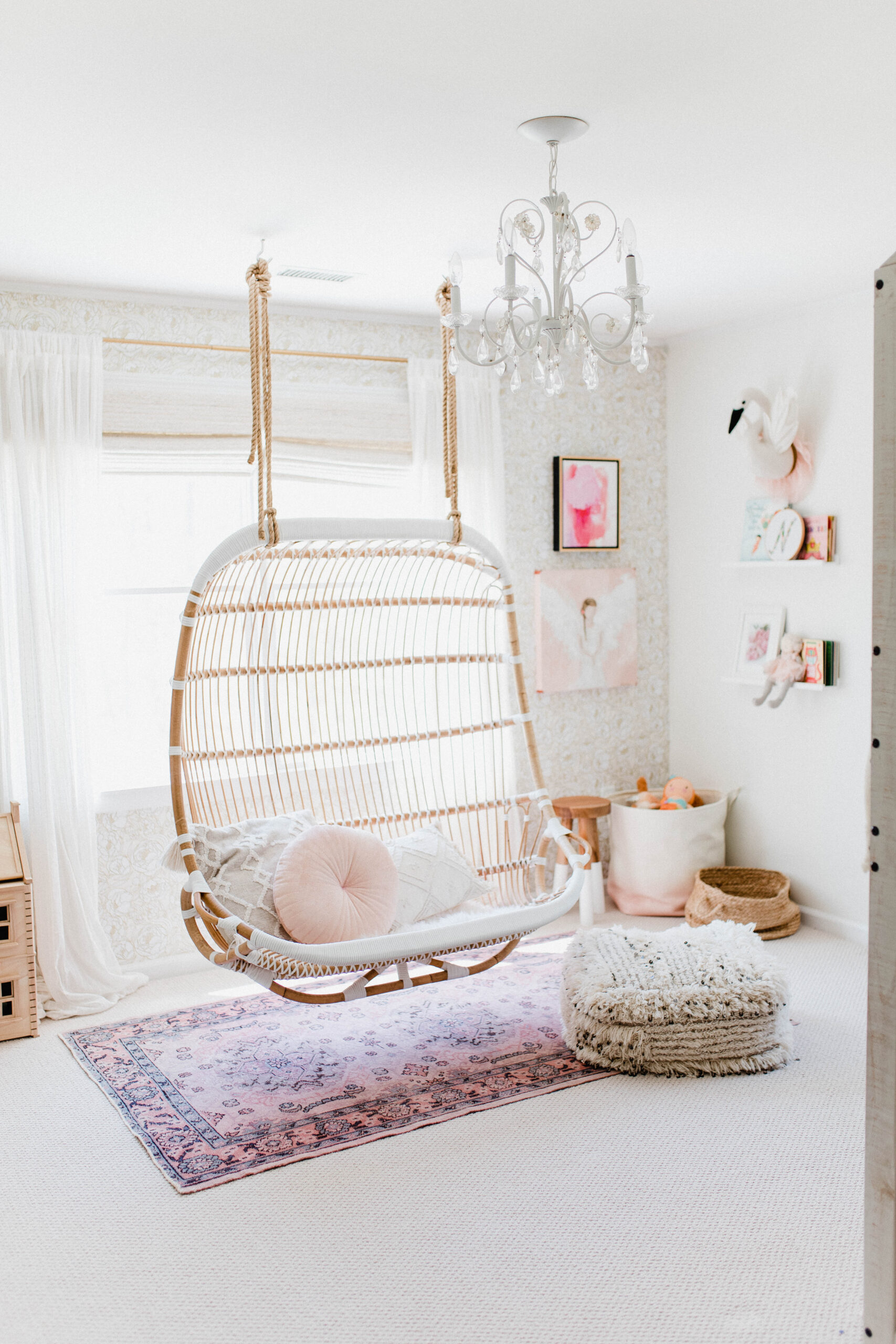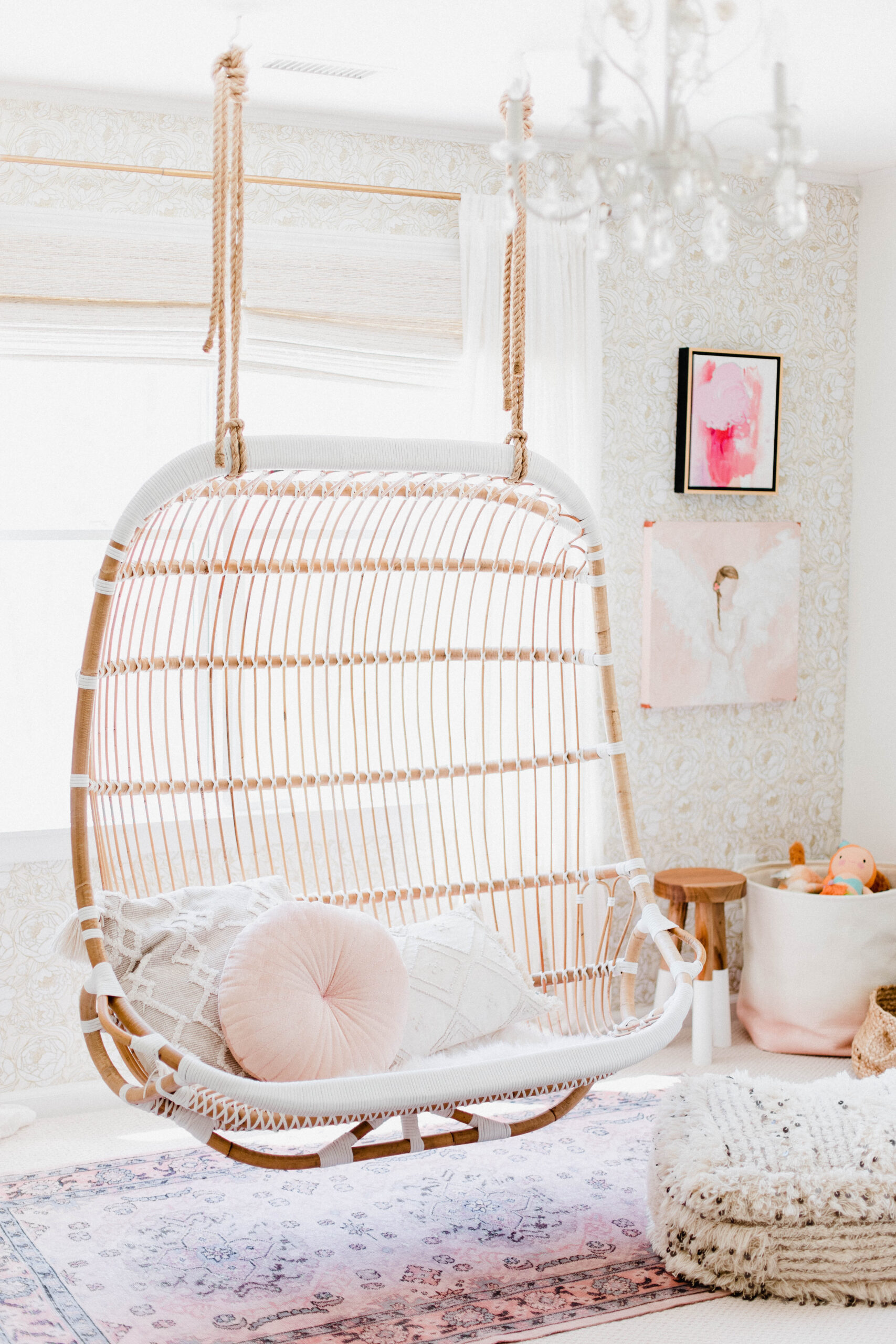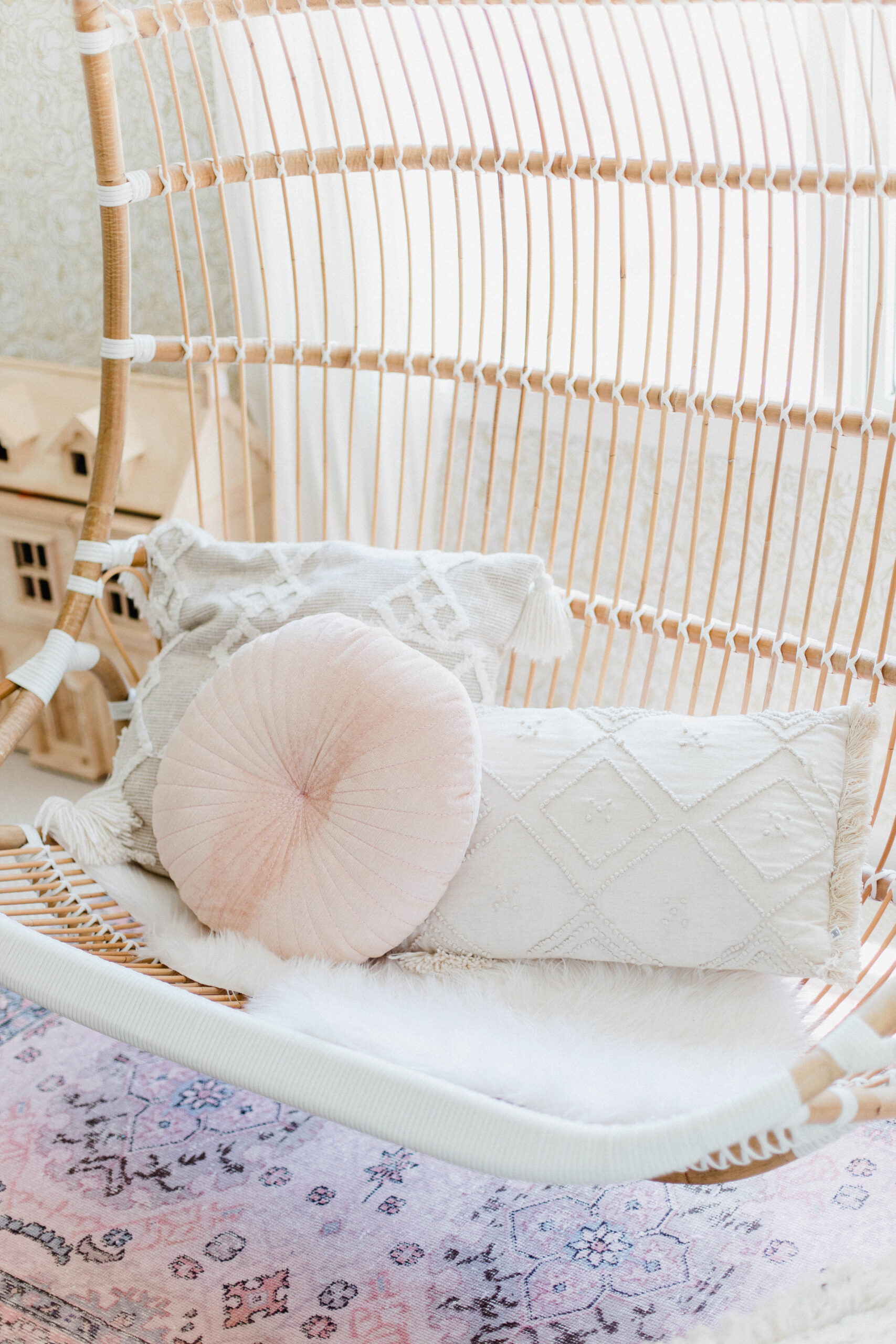 Let's start with this swing! This is the newest addition to the room. This swing used to be on our front porch but we opted to remove it because of the material it's made from. It was sitting in our garage for nearly a year before I had an a-ha moment of putting it in her bedroom! It created the perfect little reading space for all 3 kiddos! And don't worry – it's totally safe. 🙂 The rug underneath is an eBay find…search for "overdyed Turkish rug." I linked similar ones below.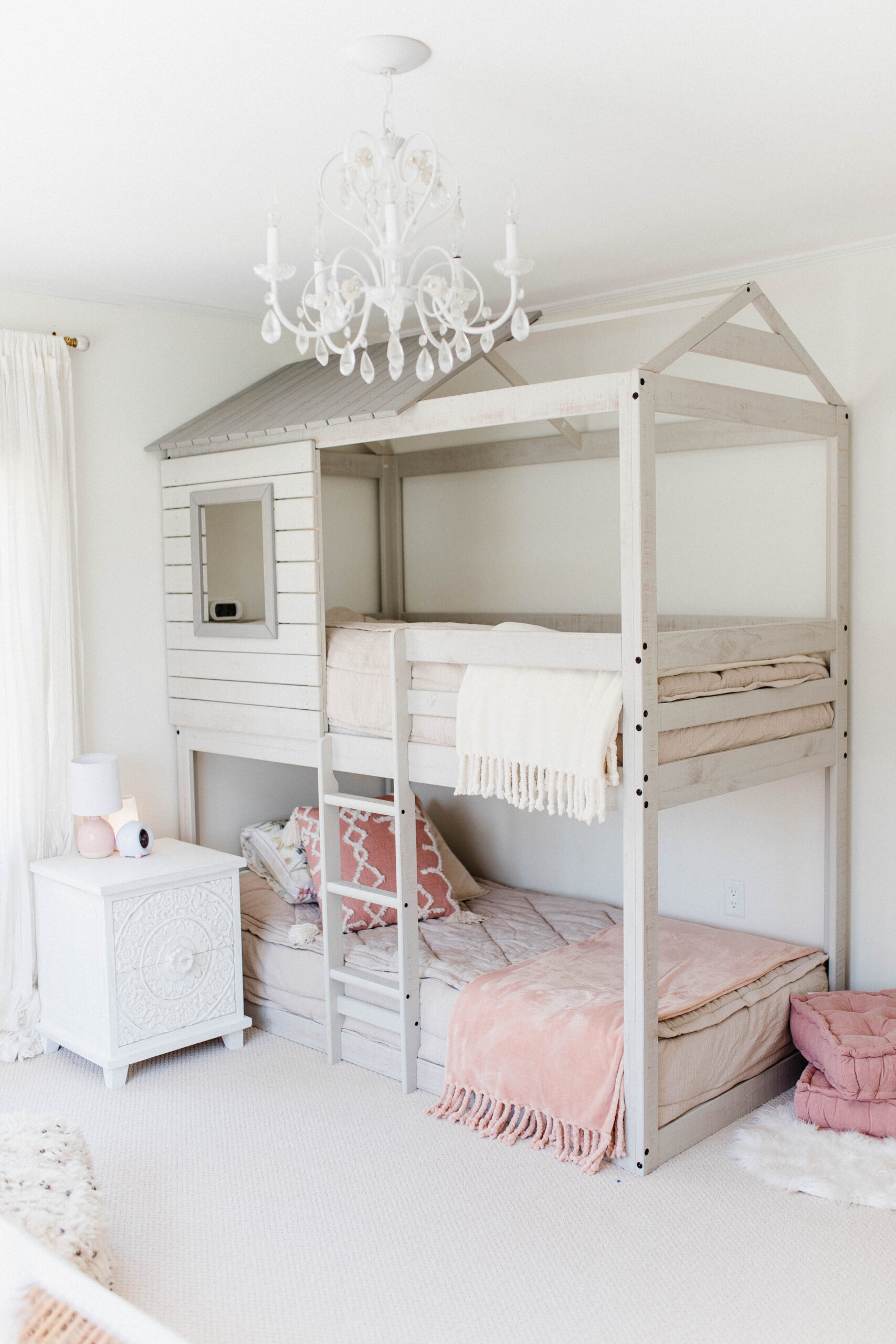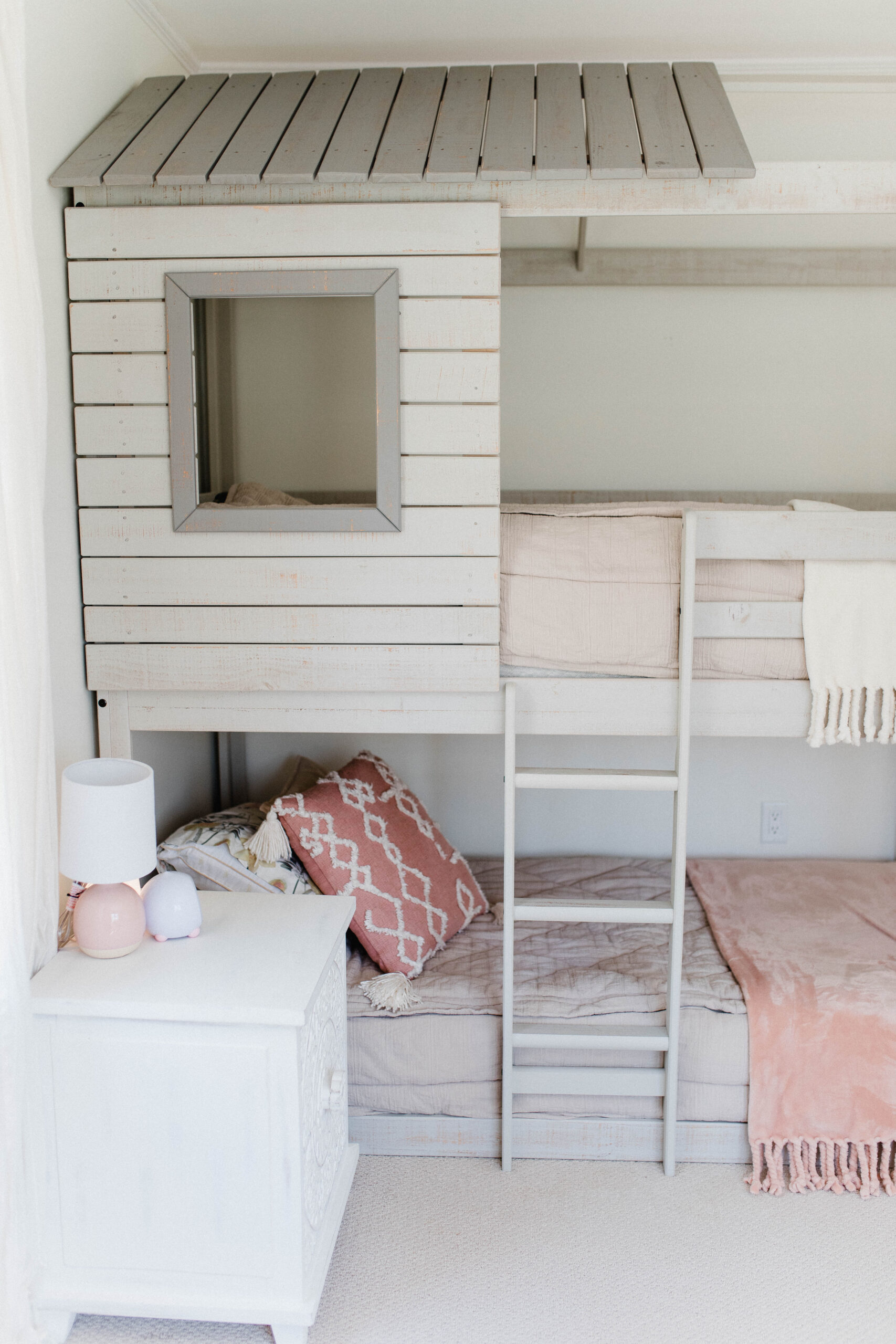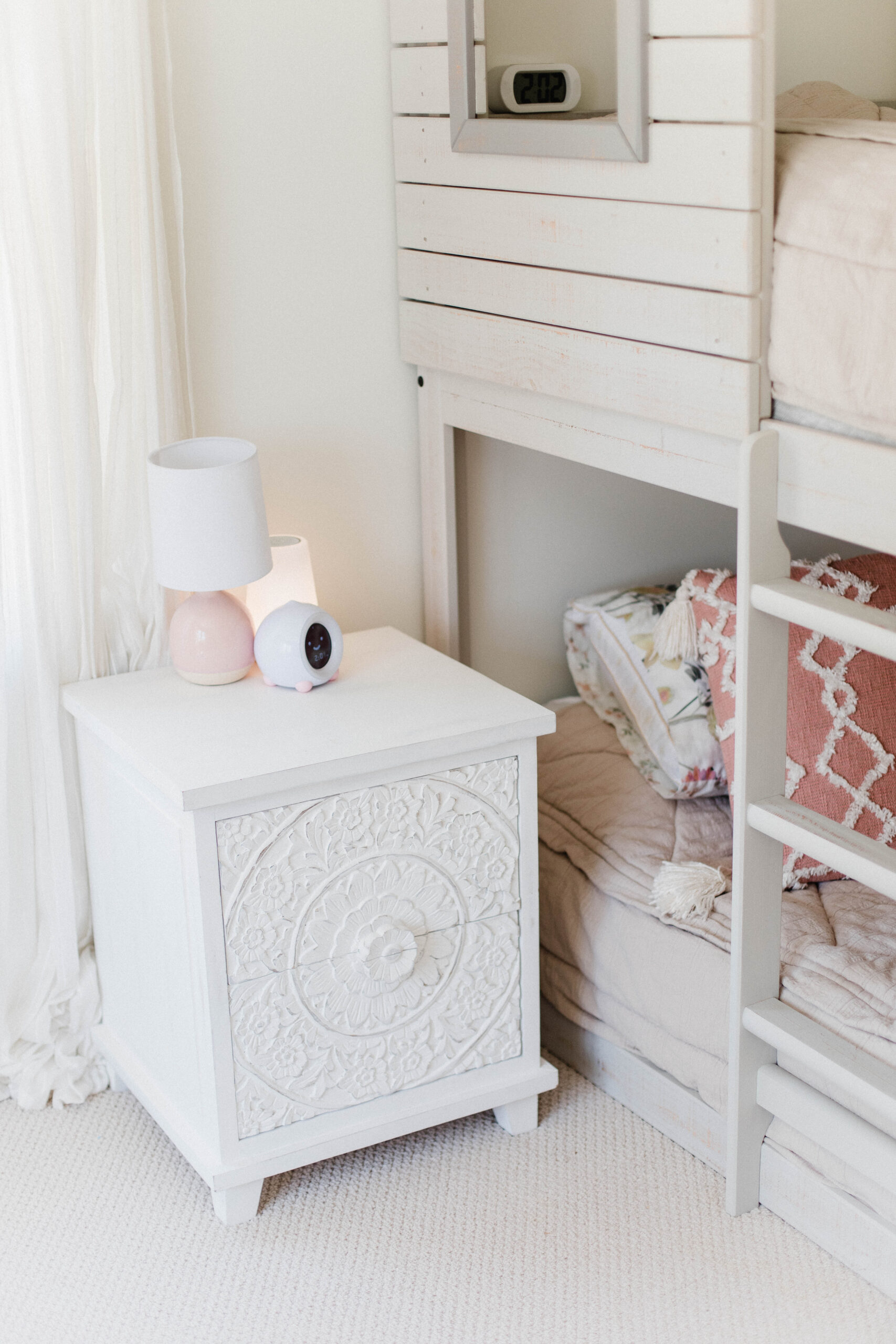 The bunk beds are new in here, and the kids LOVE them. My oldest will sleep on the top bunk (even though he still has a bed in his room) because my youngest is a light sleeper. He absolutely loves sleeping up top, and she loves her cozy nook on the bottom. These were surprisingly easy to put together, per my husband! Highly recommend! We also purchased Beddys Beds for their bedding, which are SO NICE for bunk beds. Did you ever try to put regular bedding on a bunk bed?! Omg – don't do it. These are SO much easier. They also zip closed, so it's easy for the kids to make their own beds! Woo!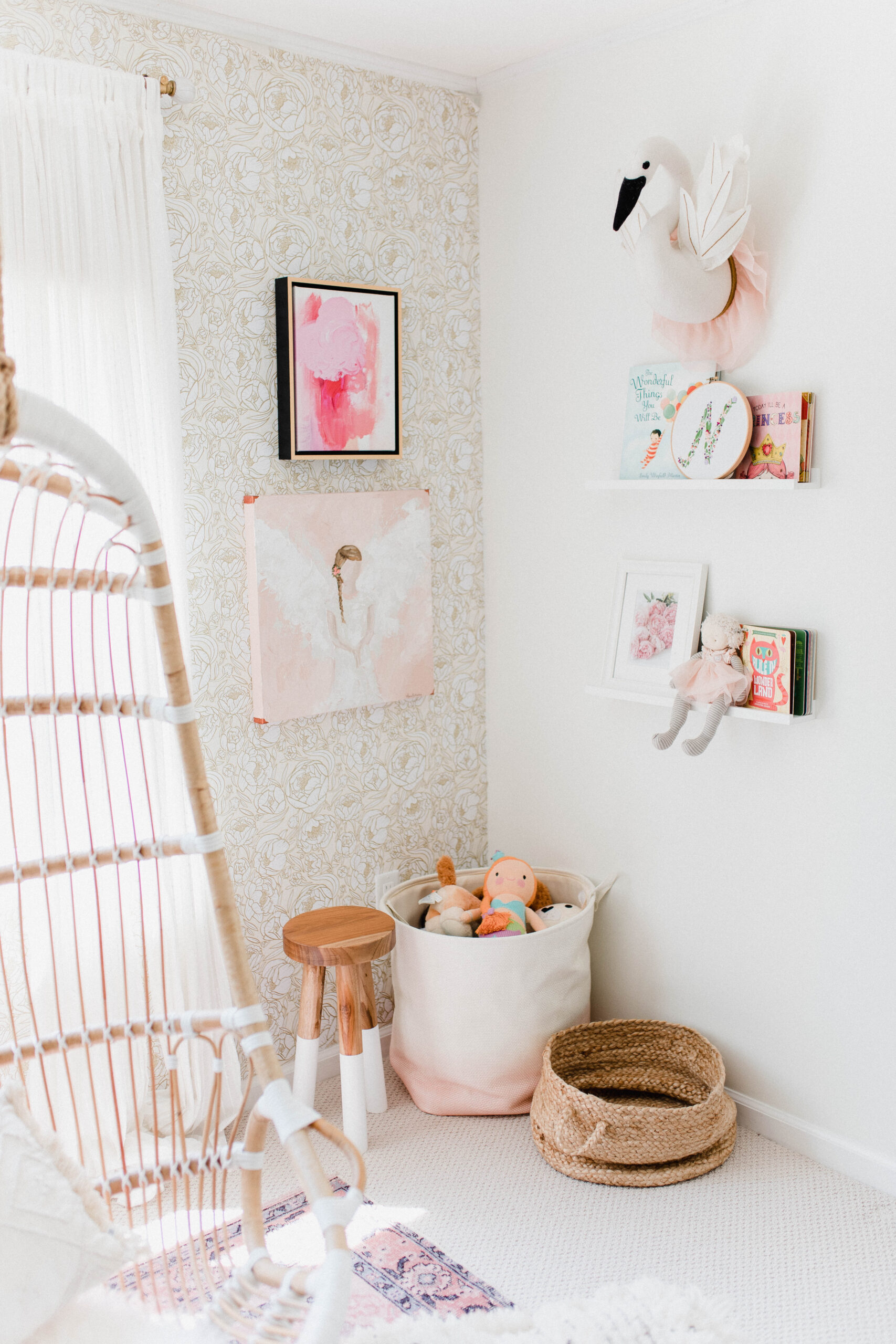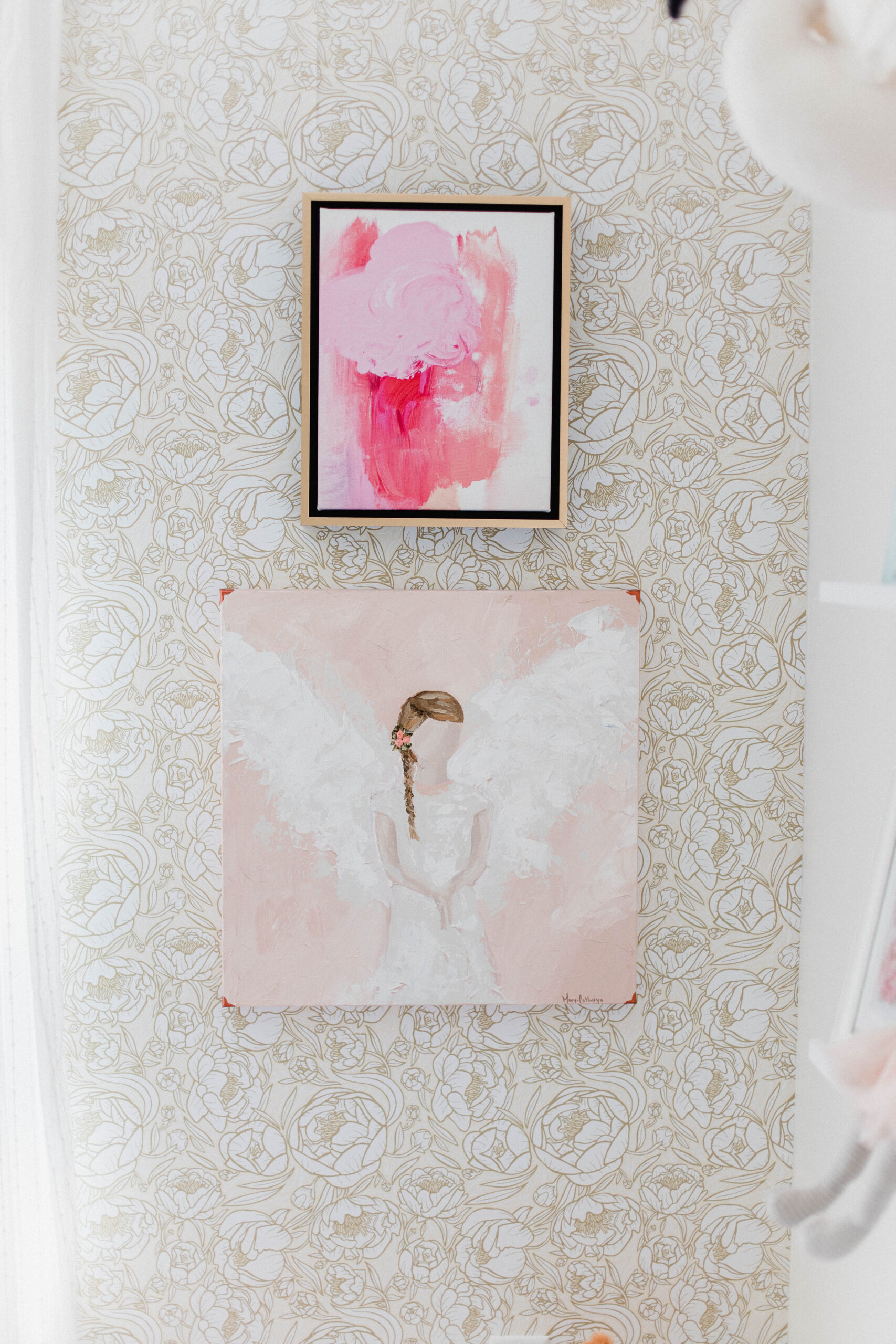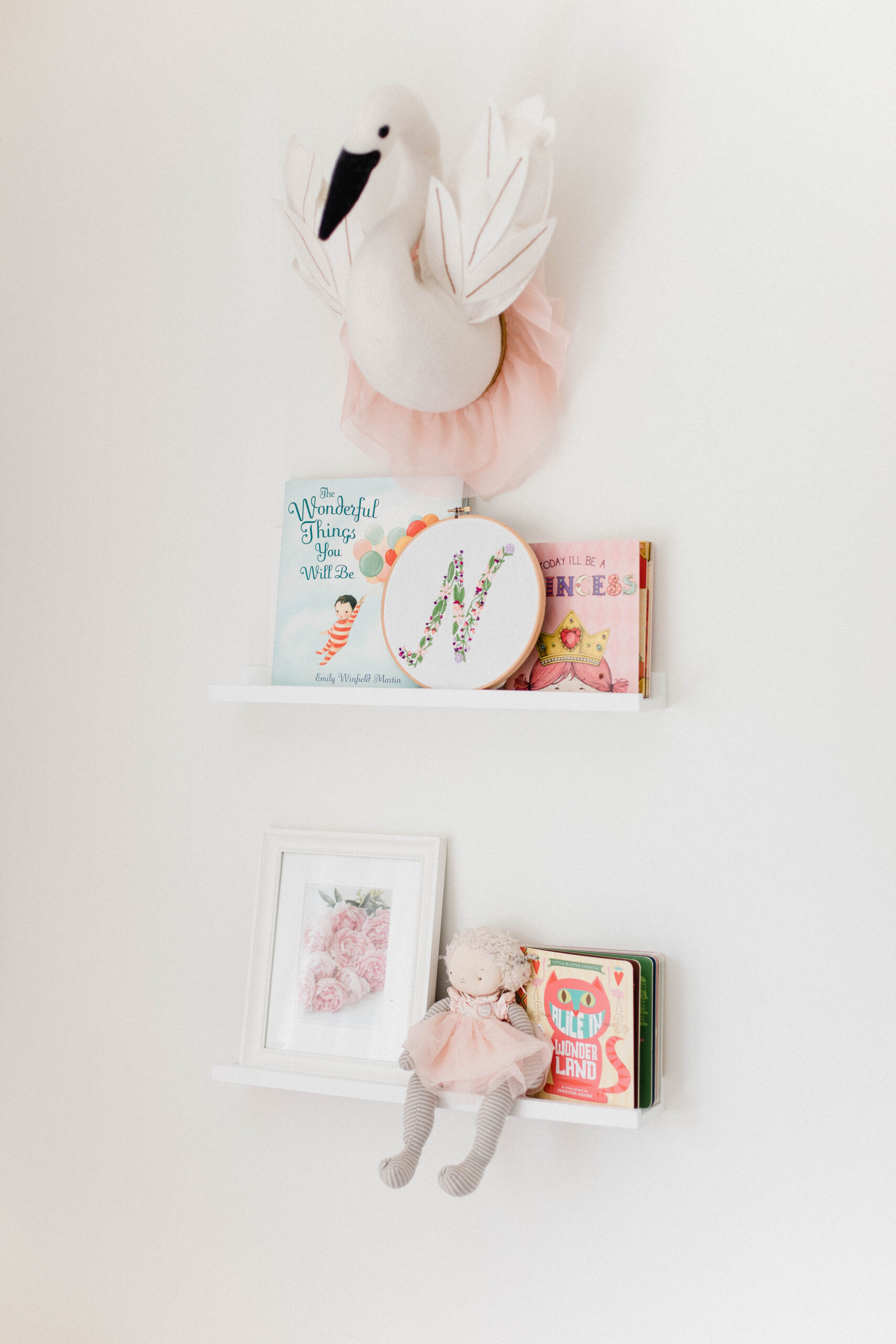 I love this little corner of her room with the artwork and shelving. I keep baskets underneath with toys, books, etc. I also made a little reading corner near the bunk beds with some floor pillows and another basket of books. It's a sweet little spot – she loves it!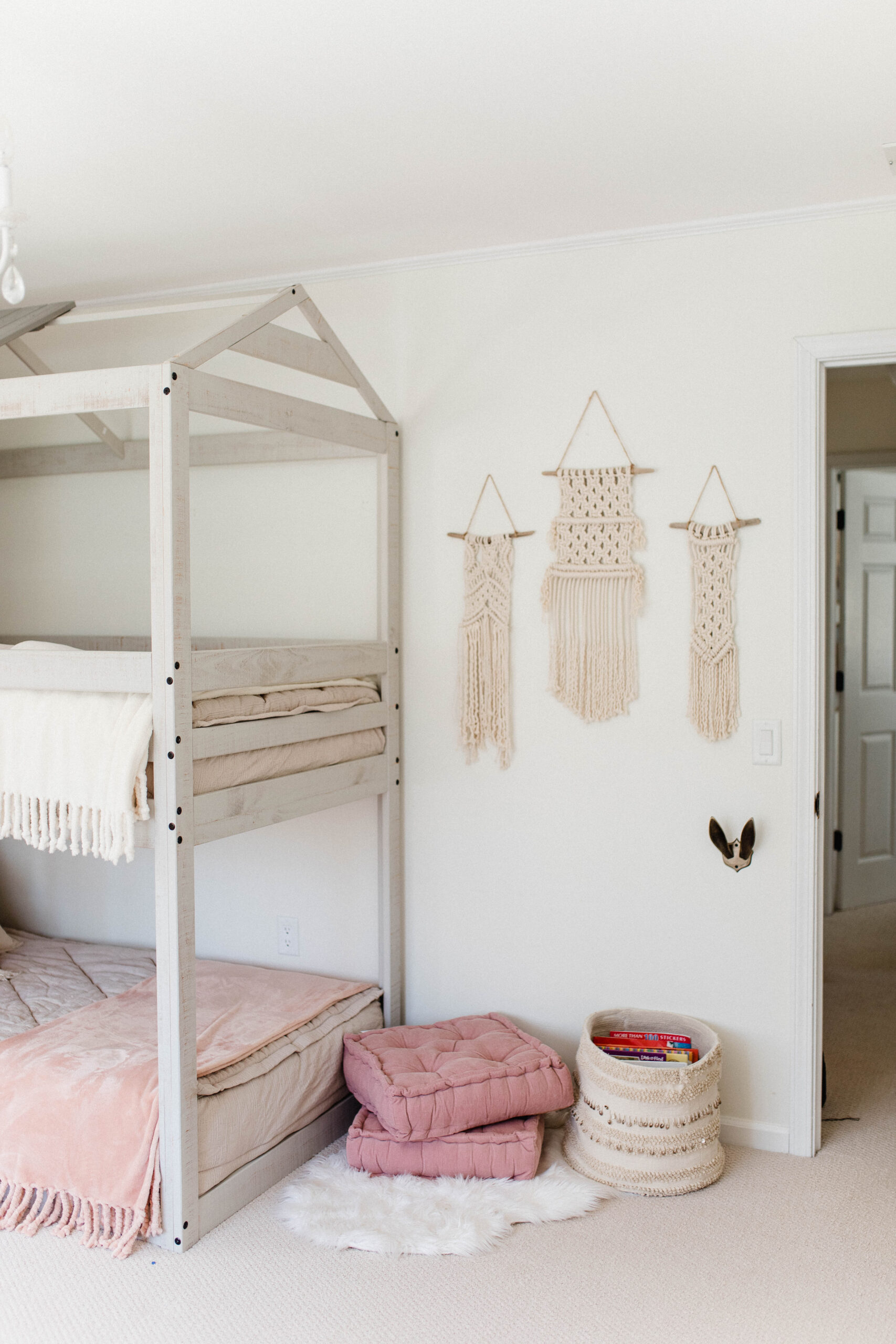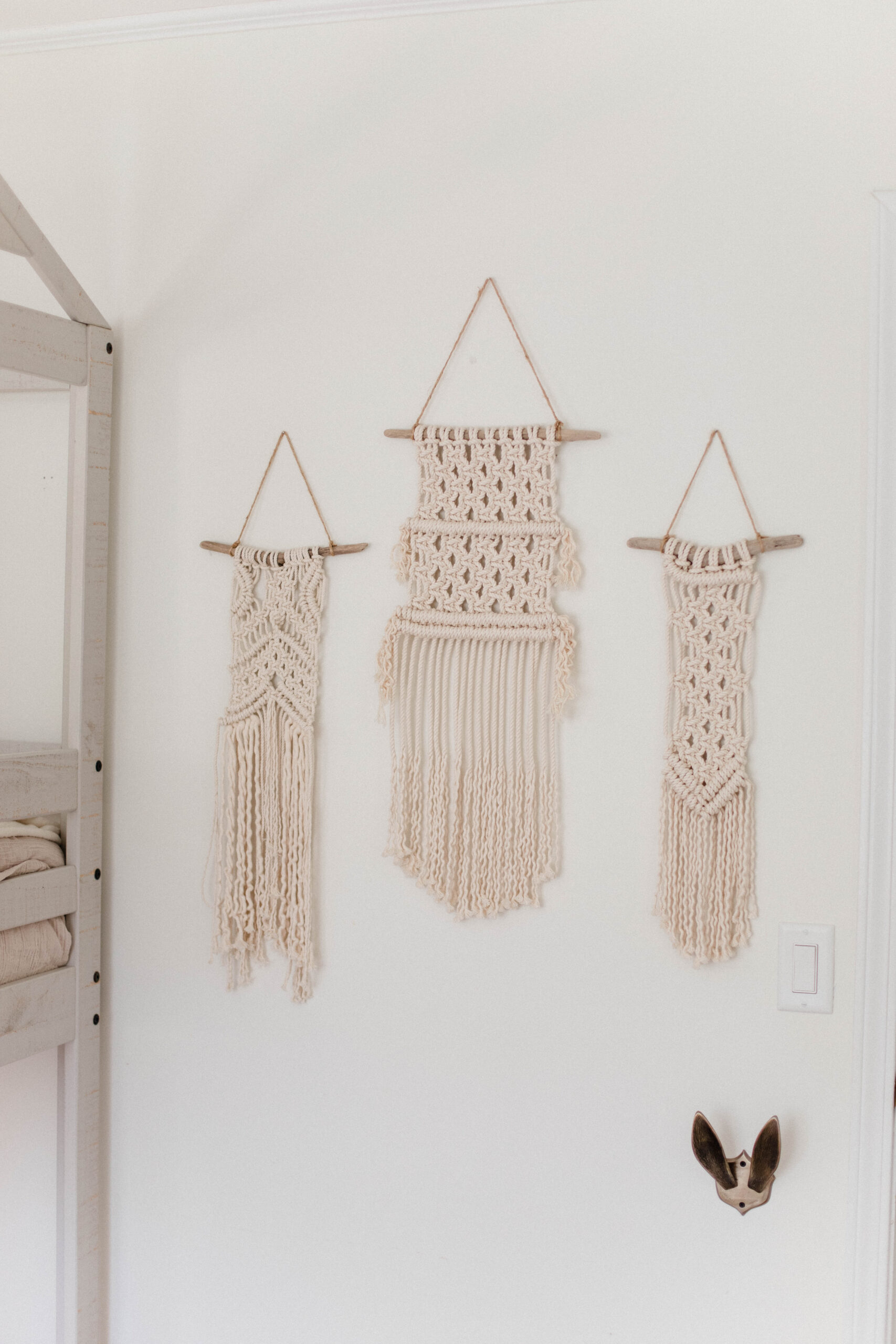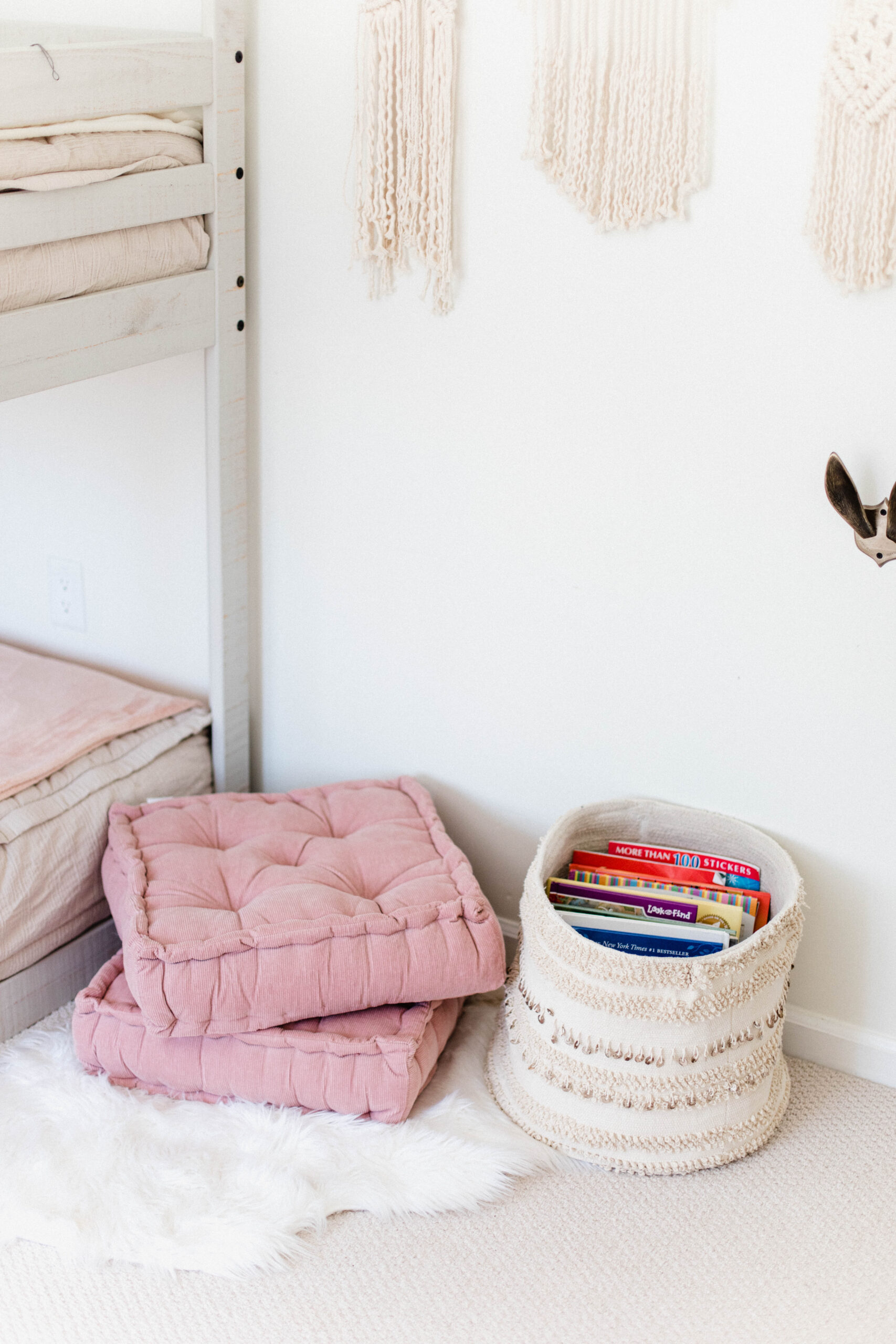 The peel and stick wallpaper is from Chasing Paper. It was fairly easy to apply, for peel and stick wallpaper. I'm a little more skilled in it now than I was at the time, haha. I love this peony print – it's so beautiful.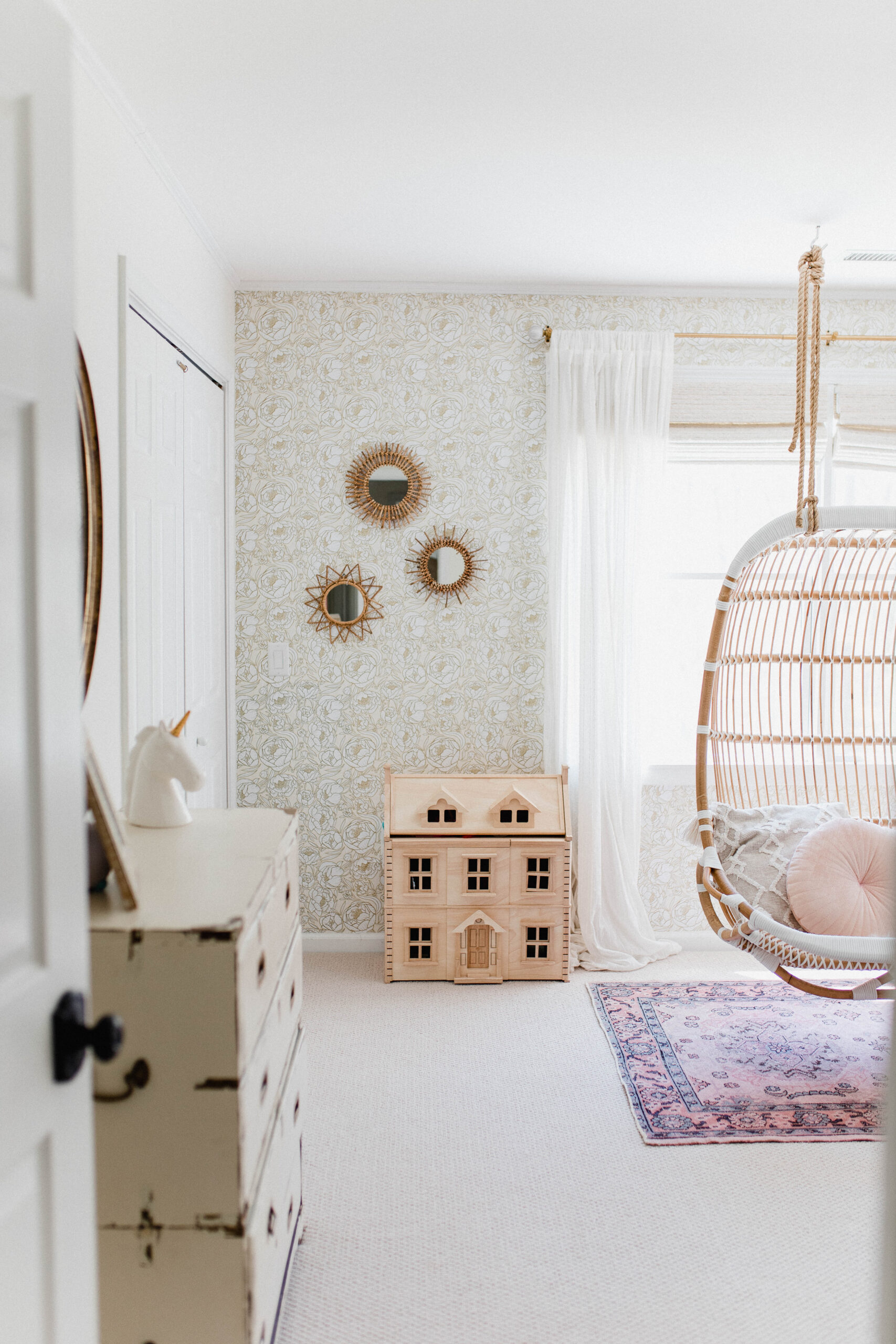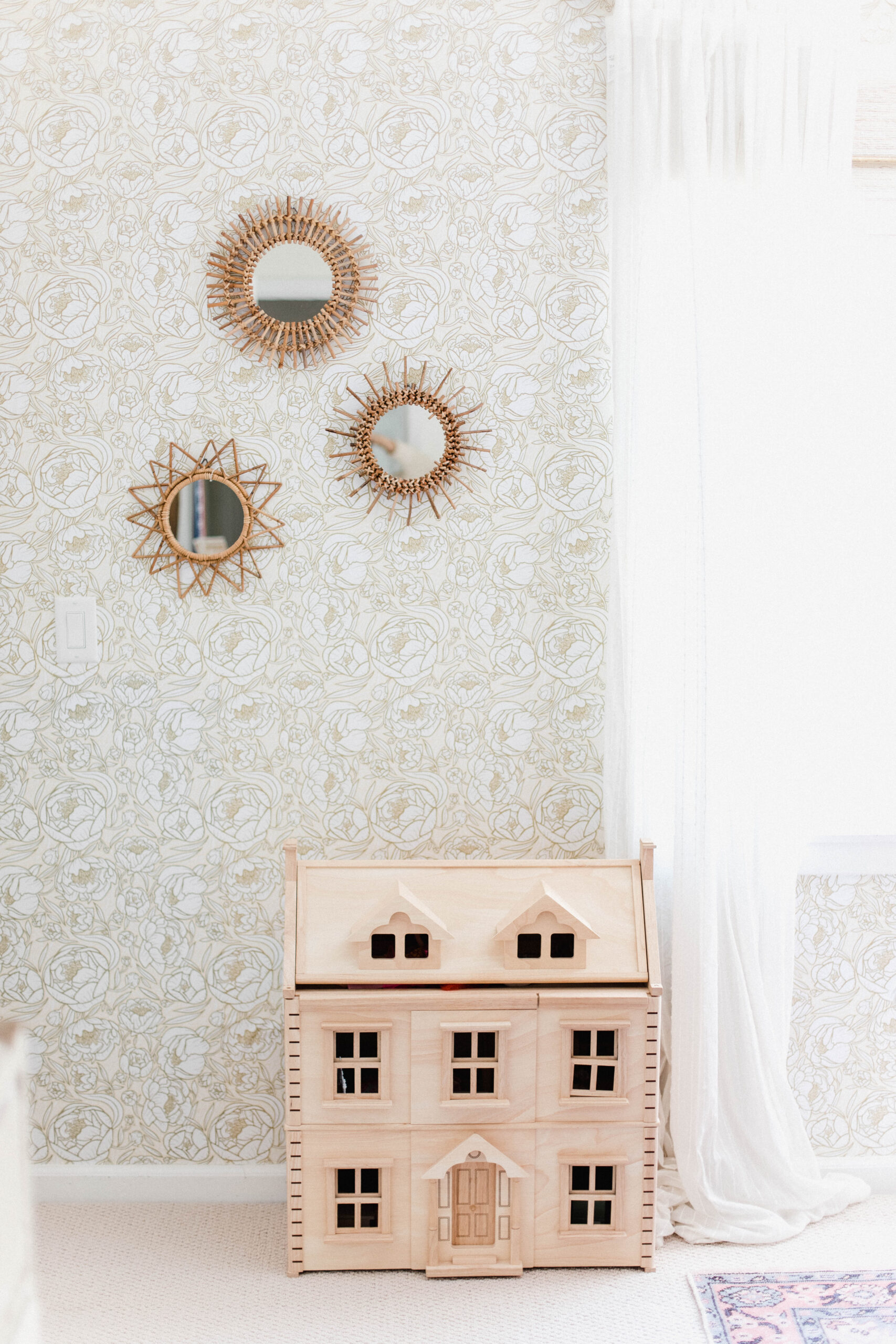 Her dresser is actually a vintage campaign chest that was given a face lift! It will eventually be too small for her, but I love it so much. It fits her clothes perfectly for now. I linked to similar options that aren't vintage below for you!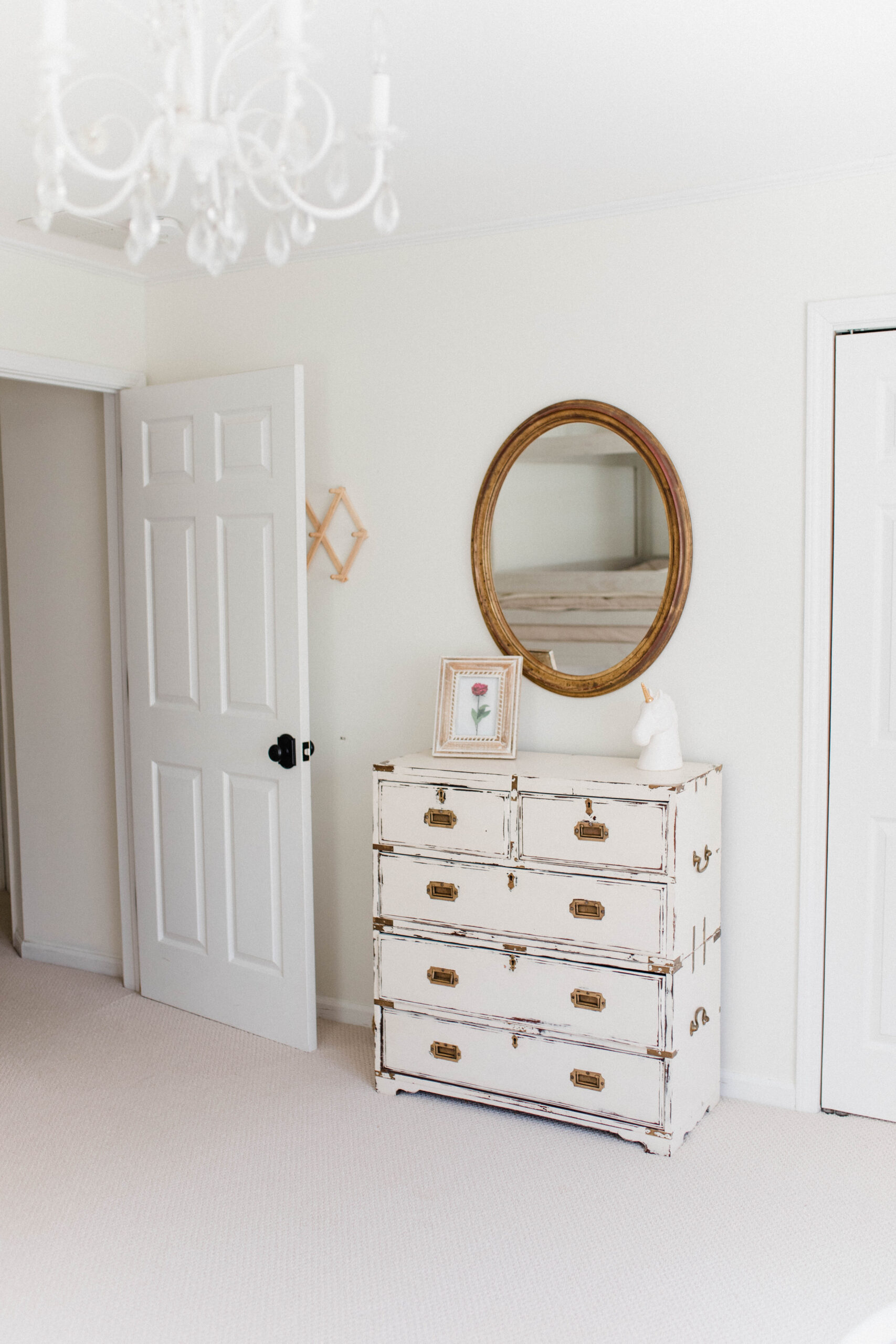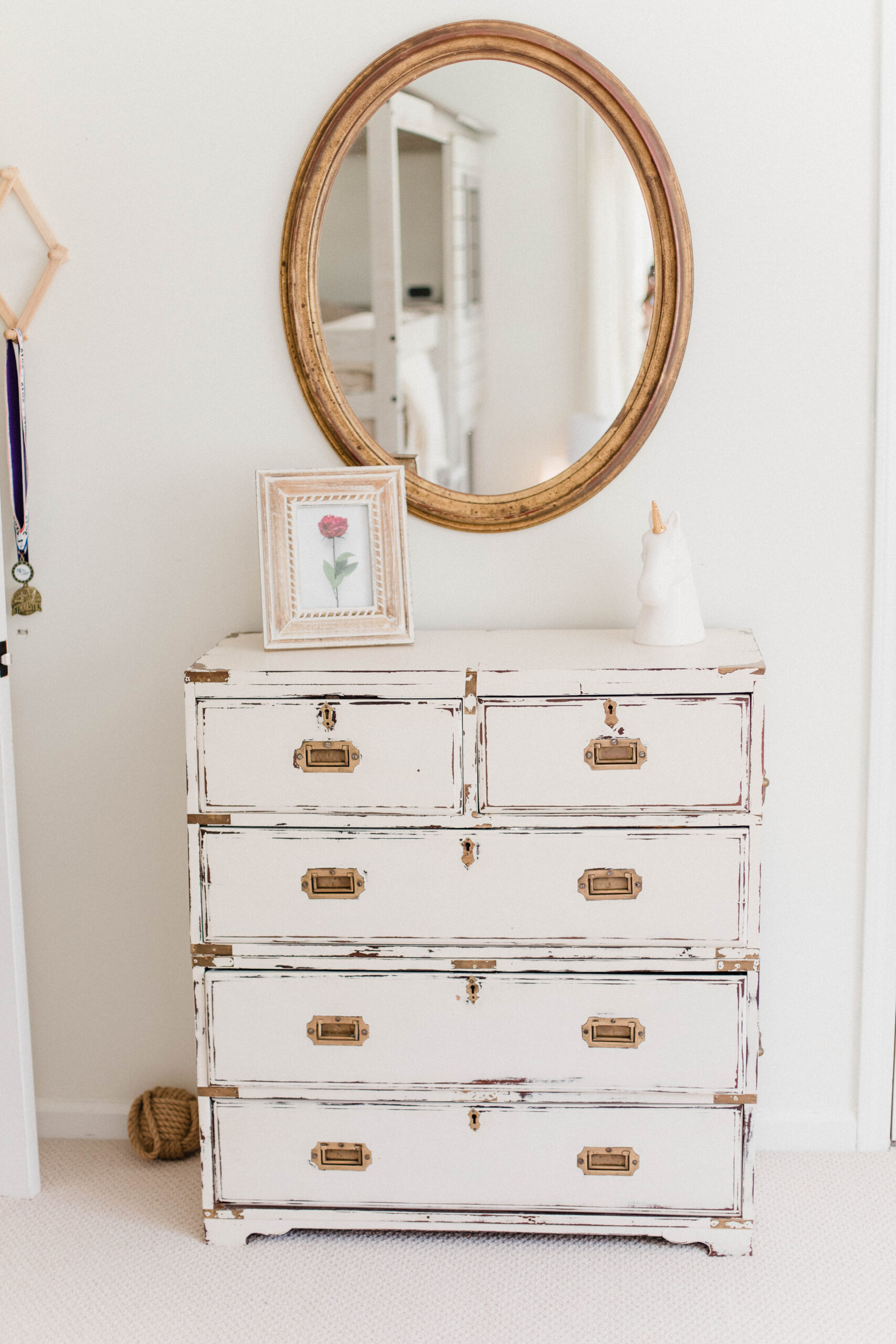 This chandelier is a vintage find! I paid $40 for it, had my husband rewire it, and spray painted it white. It's perfect in here!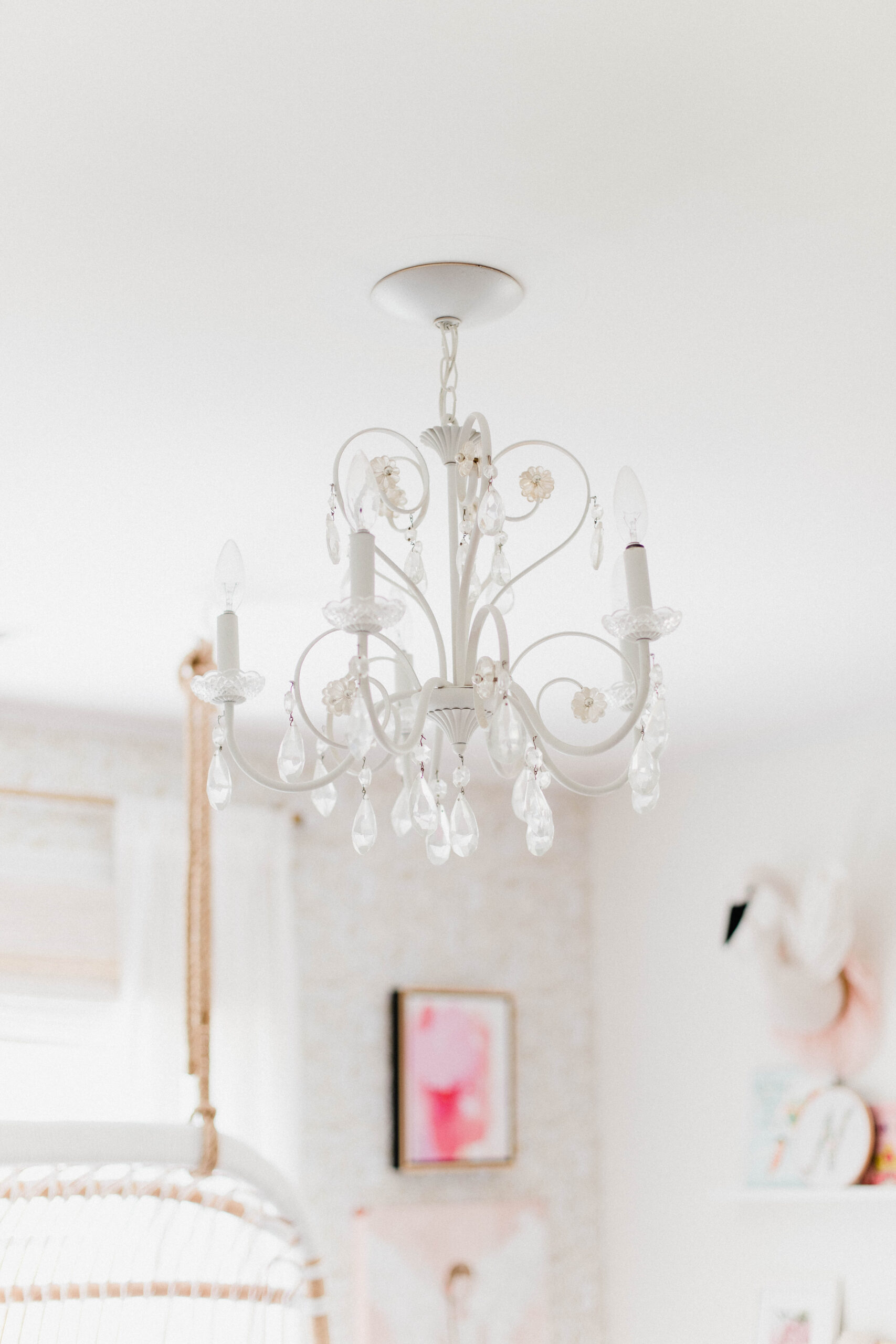 It's such a fun space for a little girl! She loves it, and that's what's important. All of the sources are linked below for you!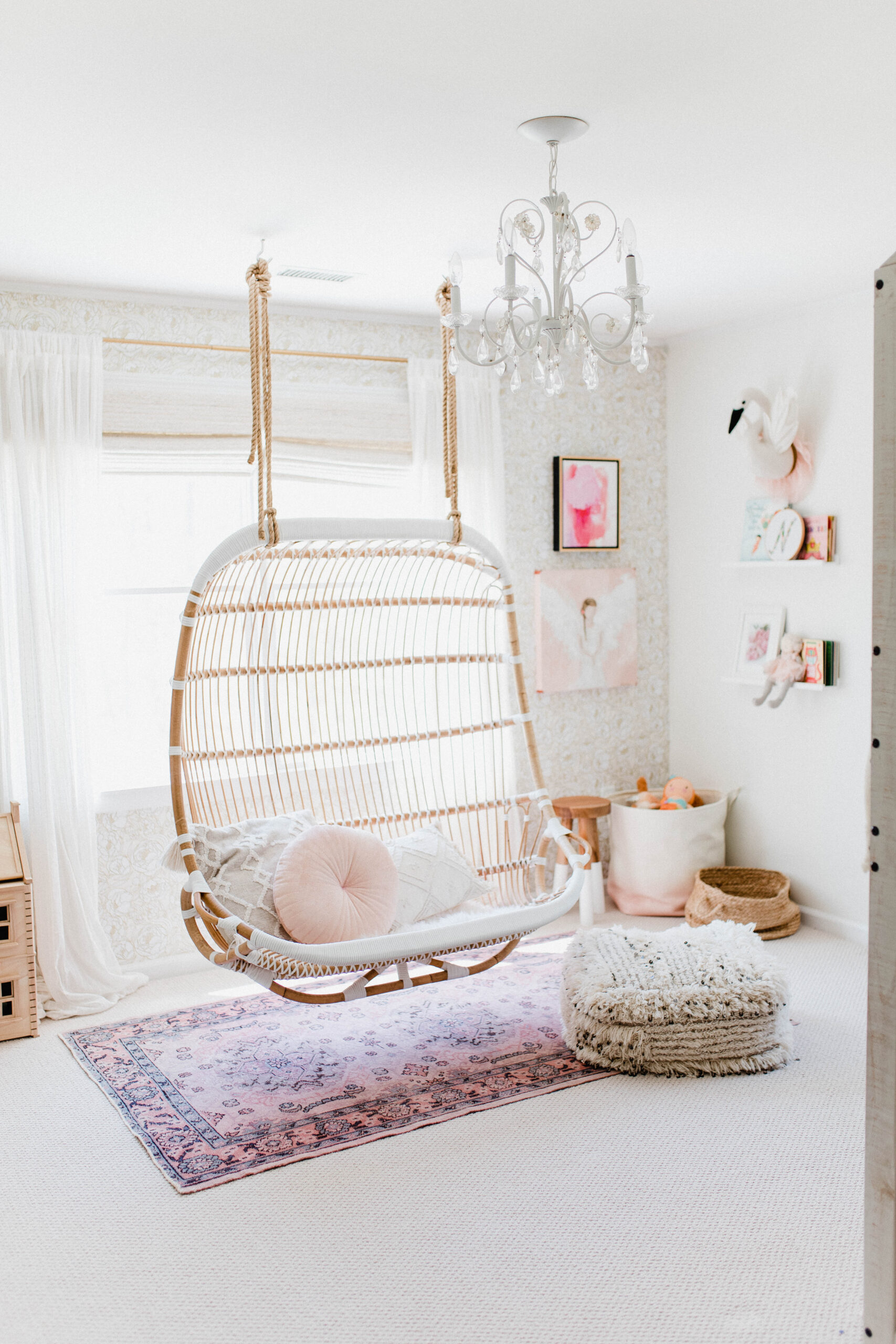 Sources
Beddy's Bedding (in Natural Boho, all cotton. Code MCBRIDE gets you 15% off!)
Side Table (sold out)
Curtains: Ikea
Blinds (in St. Lucia)
Chandelier: Vintage
Rug: eBay (similar)
Dresser: Vintage (similar, similar)
Floor Pouf (sold out, similar here)
Baskets: HomeGoods
Lindsay Letters Co. Artwork, in Gallery Gold frame
Pillows: Urban Outfitters, most sold out but one is here.