I love a rum punch…always have, always will. It reminds me of the islands, which is my happy place. I decided to put a fall twist on my favorite drink by creating a Fall Rum Punch, using apple cider and spiced rum. The result is delicious! The combination cuts down the sweetness of the apple cider a bit while still having all of those fantastic fall flavors.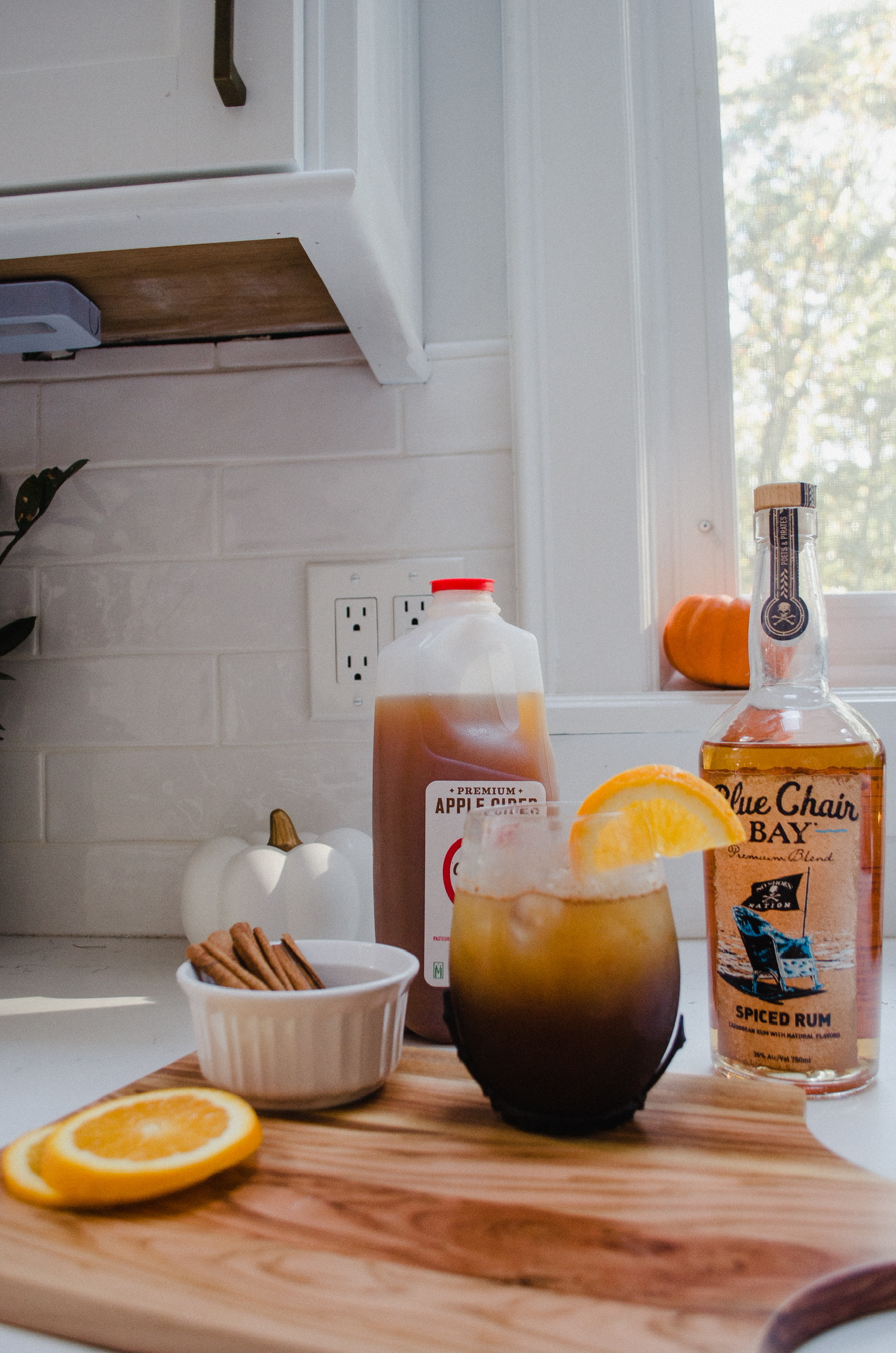 I made this for one serving, but you can easily adjust and throw it in a drink dispenser for a party! You can simply adjust to your preferred taste, and then toss in some cinnamon sticks and sliced oranges for garnish. It's great to host for a Halloween party, or even for Thanksgiving! We're getting in the Halloween spirit over here, hence the spooky glass.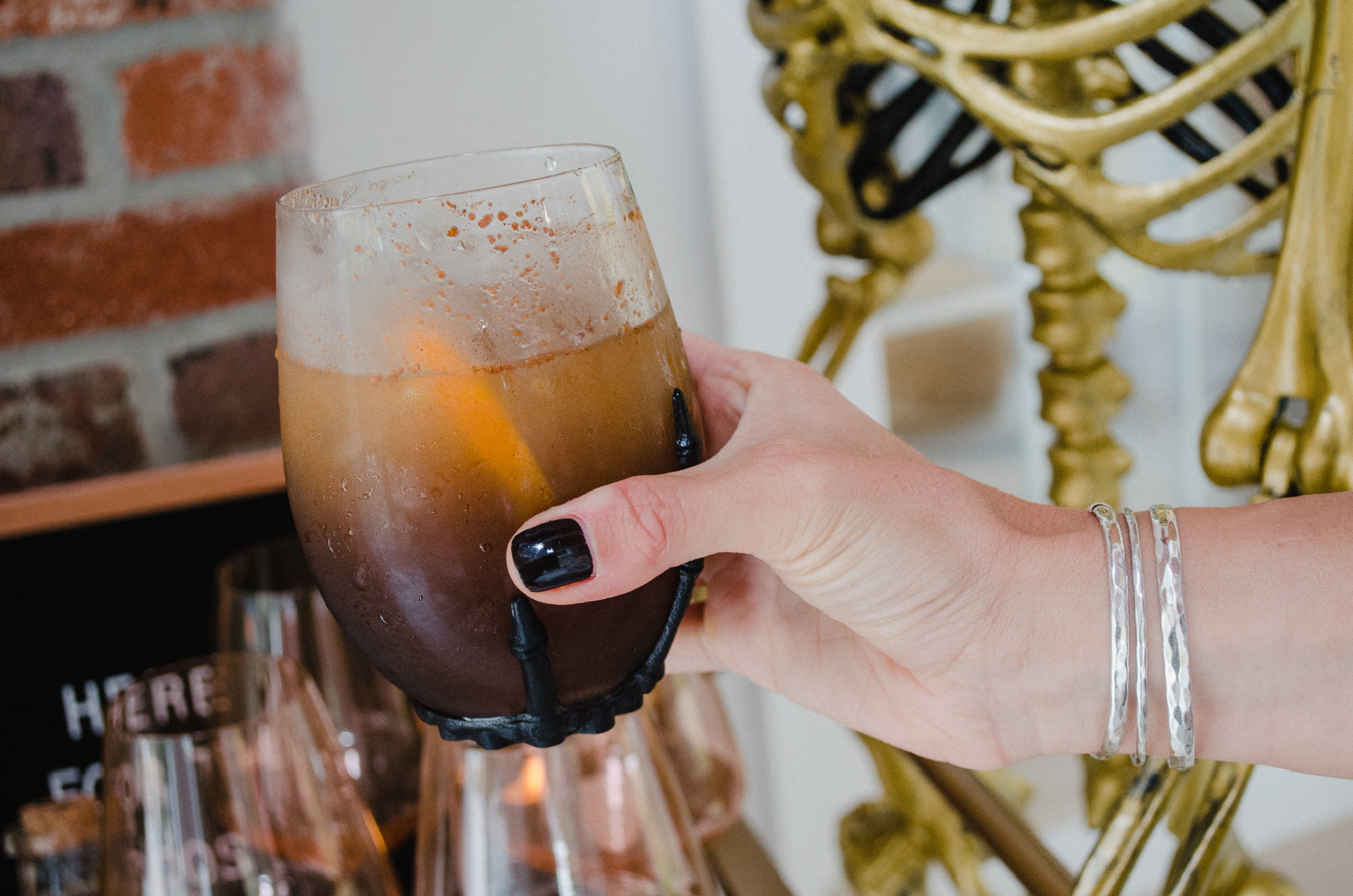 Fall Rum Punch
INGREDIENTS:
1/4 cup spiced rum
1 cup apple cider
1/4 tsp ground cinnamon
pinch of ground nutmeg
pinch of ground cloves
squeeze of fresh orange
ice
cinnamon stick + orange slice for garnish
DIRECTIONS:
1. Fill your desired glass with ice.
2. Add 1/4 cup spiced rum.
3. Add 1 cup apple cider.
4. Add ground cinnamon, ground nutmeg, and ground cloves.
5. Add a squeeze of an orange slice.
6. Stir until well mixed.
7. Garnish with a cinnamon stick and orange slice.
While this serves one, you can easily adjust and make a large batch! Great for a party!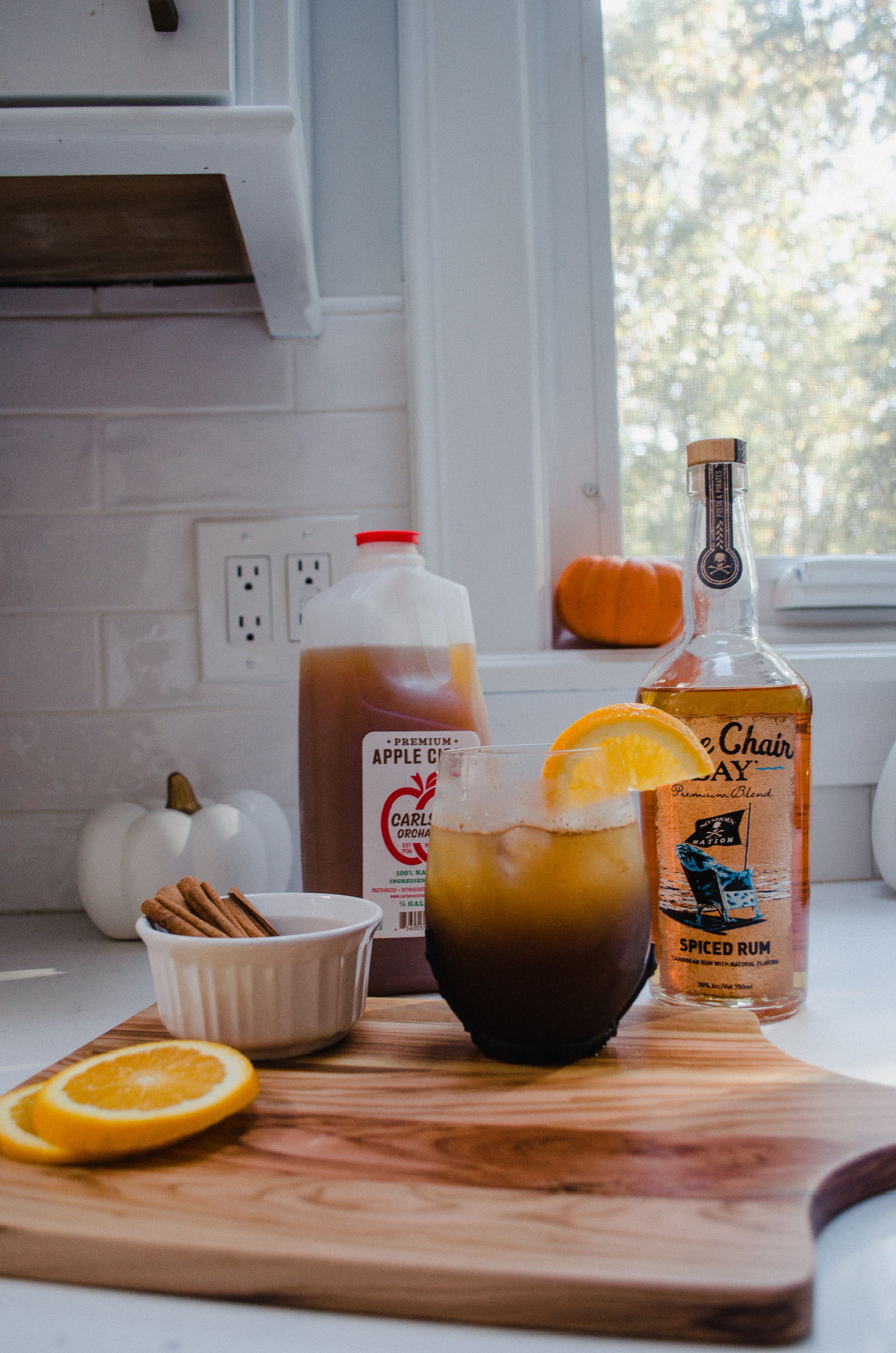 If you try this, or even make adjustments, let me know below!