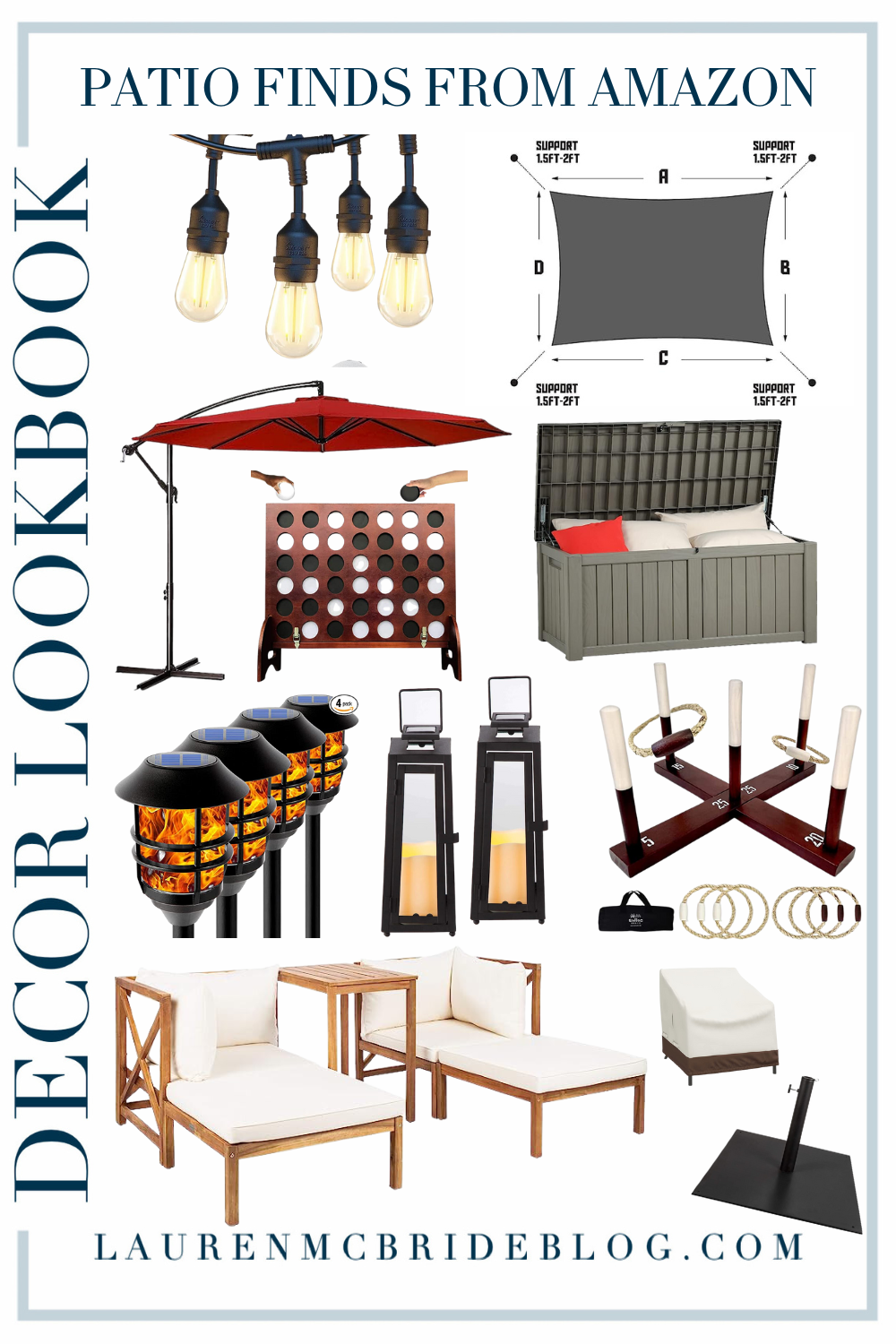 I'm guessing you're here because you've been scrolling through Insta too long and – damn it – Pinterest got the best of you yet again. What started as an innocent peek at a friend's latest DIY project, three hours later, you find yourself in a deep spiral of "how to make your backyard look like a resort on a budget." So, I went on a mission to find the best Amazon buys for transforming your outdoor space, without breaking the bank. Here are my top picks:
Outdoor Lighting
First up, lighting. Nothing transforms the ambiance of a space more than lighting. Enter XMCOSY+ Outdoor String Lights. With over 7,000 five-star reviews, these lights give that trendy bistro vibe we all want, without the hefty price tag. If you prefer something more flame-like, check out the Flickering Flame Solar Outdoor Lights. For something a bit more romantic, try the Outdoor Solar Lanterns with Flameless Candles.
Outdoor Seating
Now that we've tackled lighting, let's talk seating. If you're in the market for something chic, check out the Safavieh PAT6762A Outdoor Collection. This set is reasonably priced and covered with durable cushions for optimal comfort. While deep seat cushions aren't cheap, they make outdoor living irresistible. But don't forget to invest in a Deep Sea Outdoor Patio Furniture Cover to keep your investment in perfect condition.
Sun Protection
Alright, now let's talk patio umbrellas. If you desire to add style and shade to your space, the MEWAY 10ft Outdoor Umbrella is the perfect choice. Offset Canopy Umbrellas are trendy for a good reason. They offer a sleek look, and the perfect shading for your entertaining space. But make sure to secure your umbrella with the Pure Garden Patio Umbrella Base. You don't want it falling over the first time a gust of wind comes along!
Family Entertainment
Up next, let's take your backyard to the next level with some fun games. The SWOOC Games – Giant Four in a Row is the perfect game to have a good laugh with friends, but if you want to keep your games on the ground, try the SWOOC Games – Rustic Ring Toss Outdoor Game. With this, you can keep friends entertained while keeping your yard looking sharp.
Supplementals
We can't forget to use Mother Nature herself to make our outdoor space both practical and practical. The YITAHOME 120 Gallon Outdoor Storage Deck Box can securely store everything from pool toys to lawn equipment, but the TANG Sun Shades Depot Sun Shade Sail is a must-have to keep you cool in hot summer months. Trust me on this one; the long-term benefits to having a shaded spot will outweigh the initial price tag.
Turning your yard into a trendy haven can be daunting, not to mention expensive. But with these Amazon buys, you can make a chic outdoor space without breaking the bank. Let's get ready to invite friends over and enjoy the sun!