You know, I've been thinking lately… There was a time when I used to get a real kick out of decorating. Not for any special occasion or anything like that, but just because it made me happy. It was my thing, you know? But somewhere along the way, in my current home, that spark kind of fizzled out.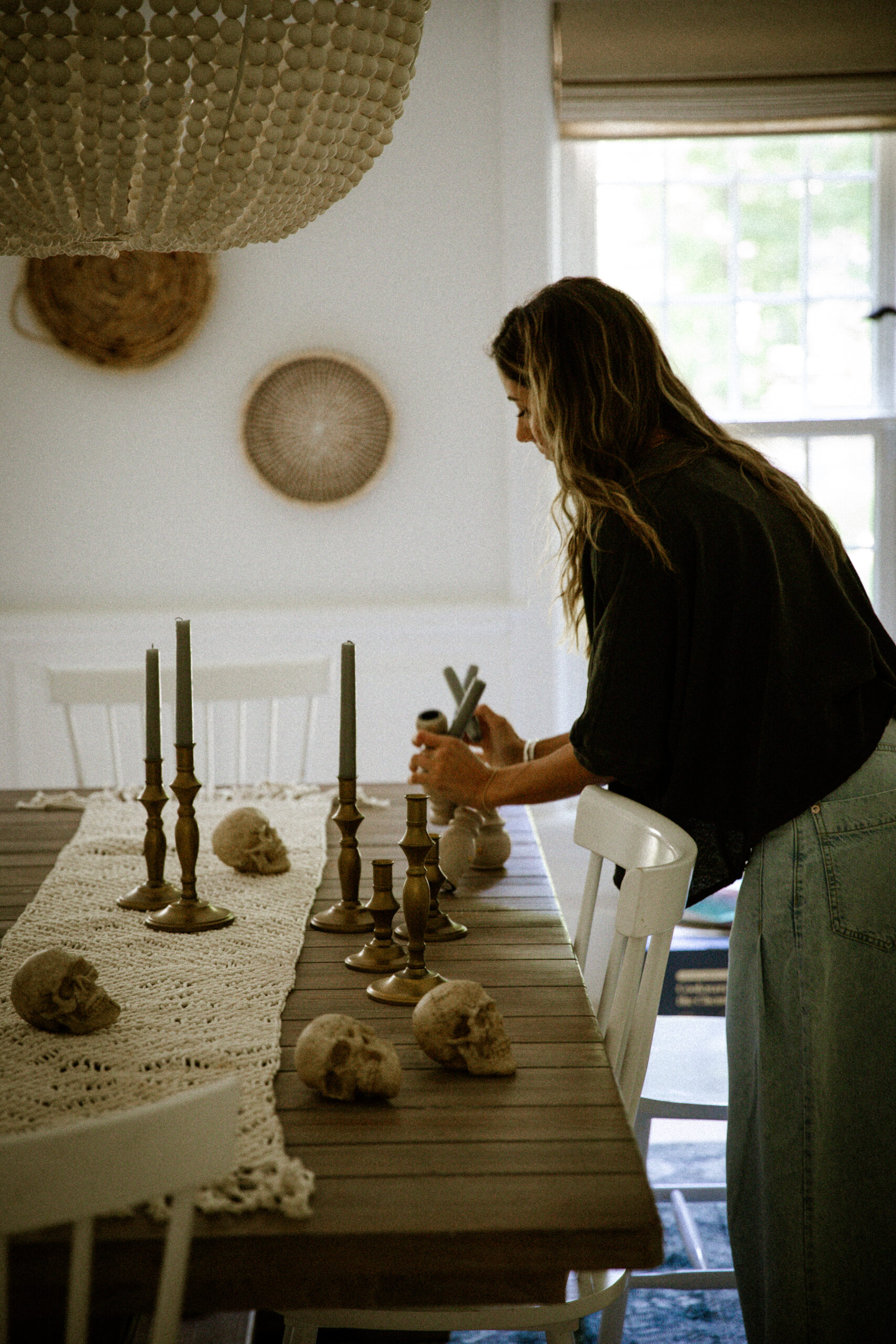 So, I decided it was time to shake things up a bit. I wanted to create a fall Halloween tablescape that was all about me. Not trying to conform to any specific trend, but doing my own thing.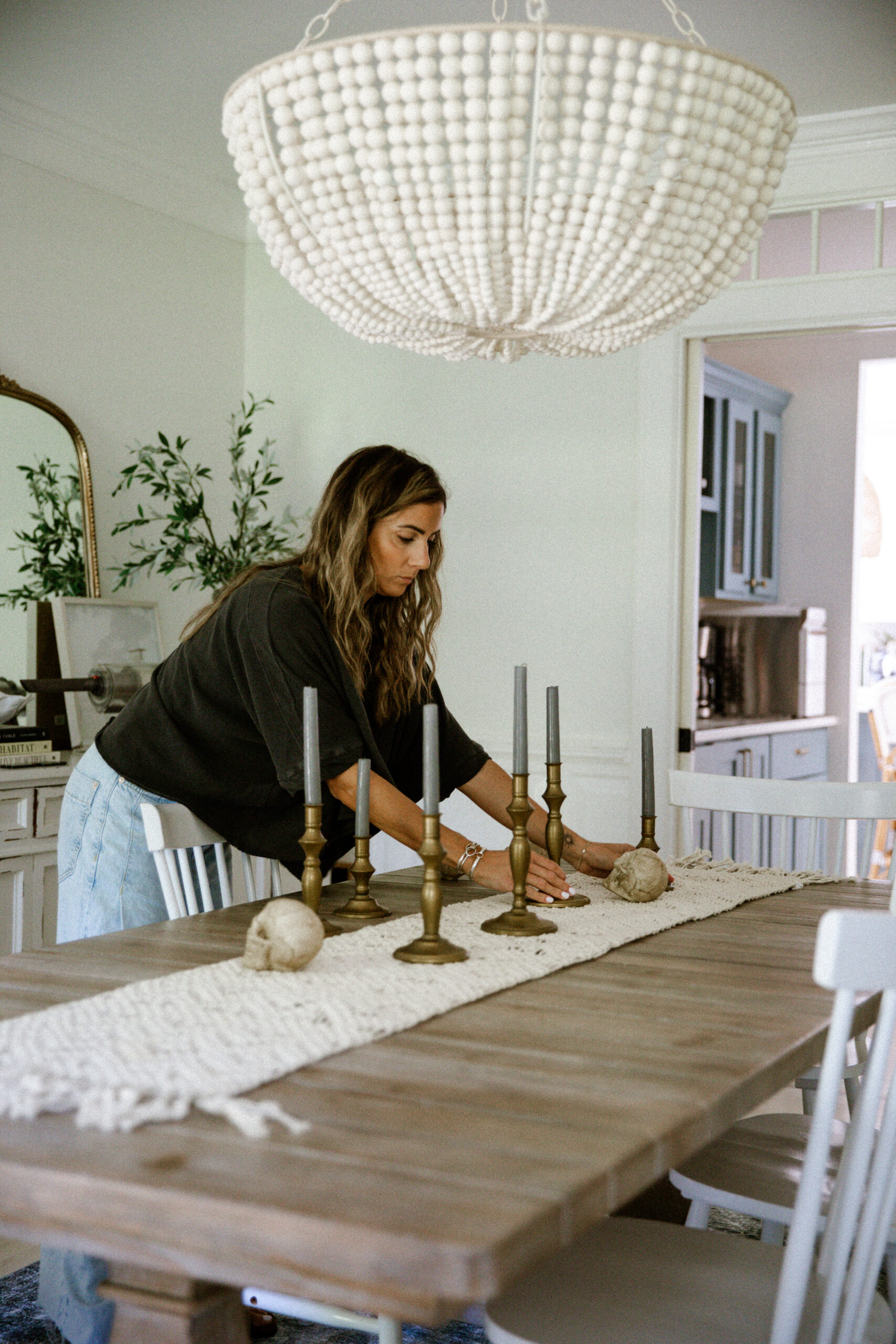 What I ended up with wasn't your typical fall or Halloween decor, but a blend of both. And let me tell you, it was so much fun!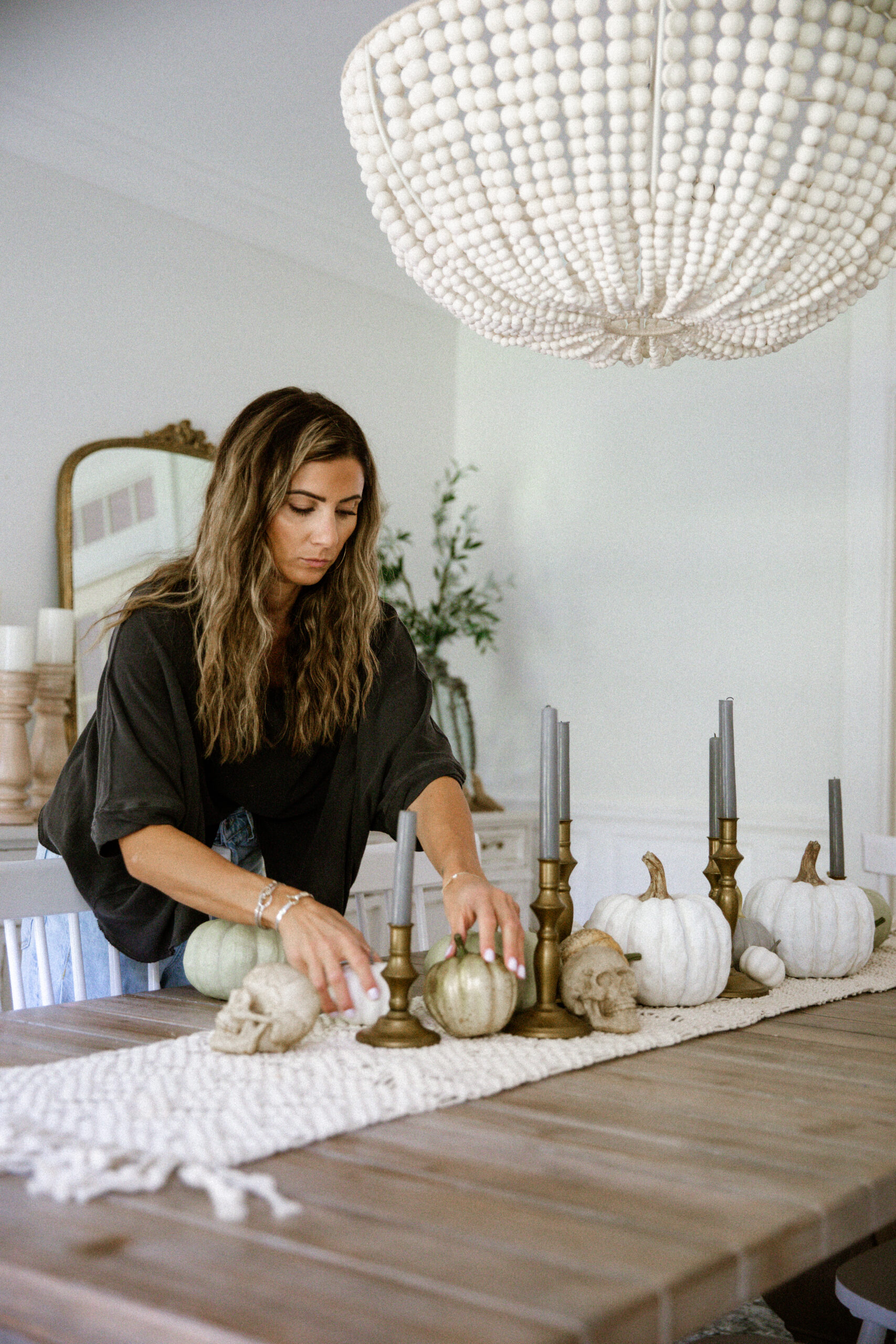 I'm a big fan of muted tones, so I decided to jazz things up with some fake pumpkins. No bright orange ones for me, thank you very much. Instead, I went with white and green ones, adding a touch of elegance. To keep things interesting, I threw in some neutral skulls, and gray candlesticks. I also love the touch of greenery, brought in by faux lamb ears and dried-looking palm leaves, that I found buried in my storage bin from over five years ago! Who said Halloween can't be classy, right?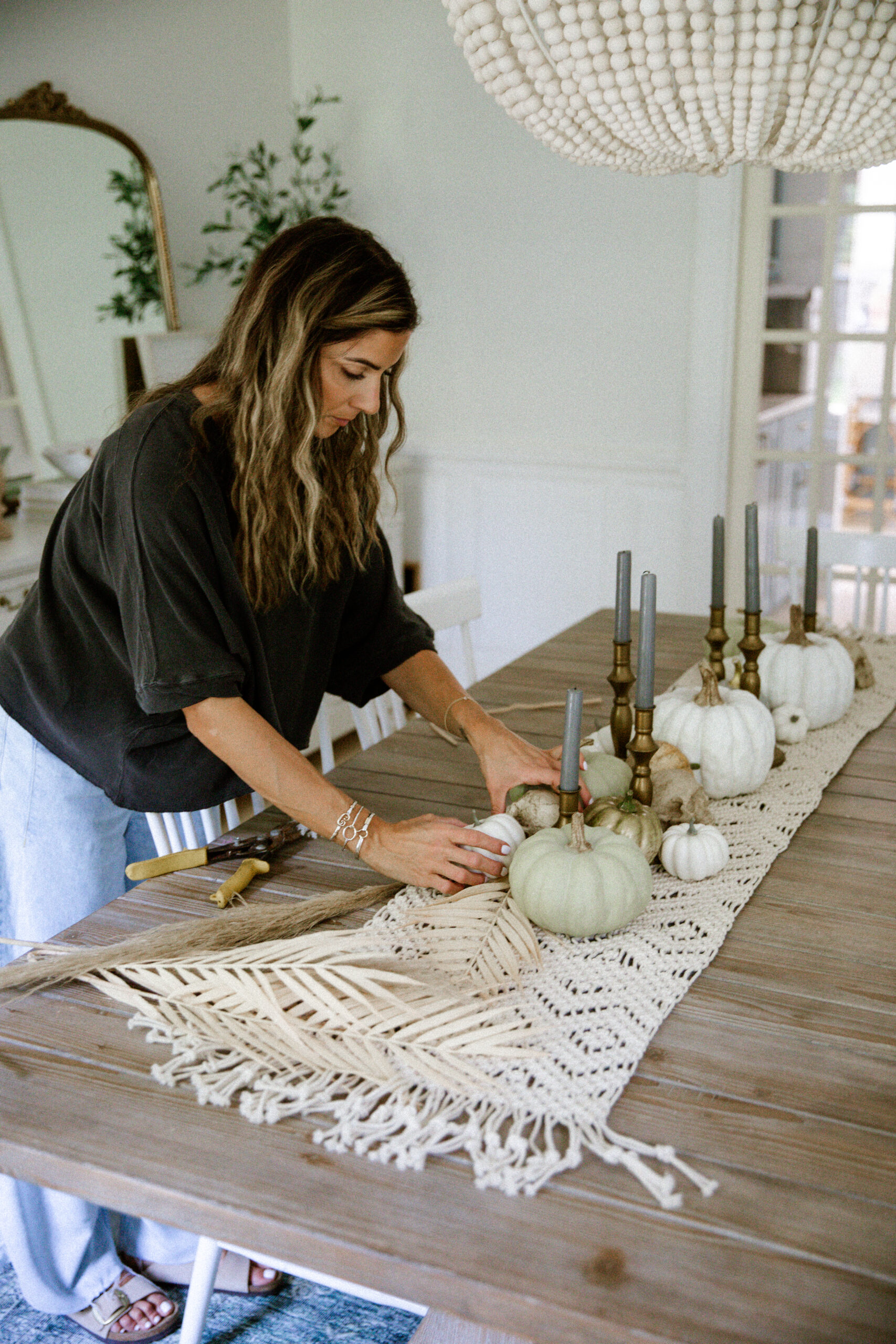 The best part about this whole adventure was mixing the spooky with the sweet. But here's the thing. You don't have to stick to what's trendy or what everyone else is doing. Your style is just that – yours. So why not embrace it? Decorate in a way that makes you happy, that reflects who you are.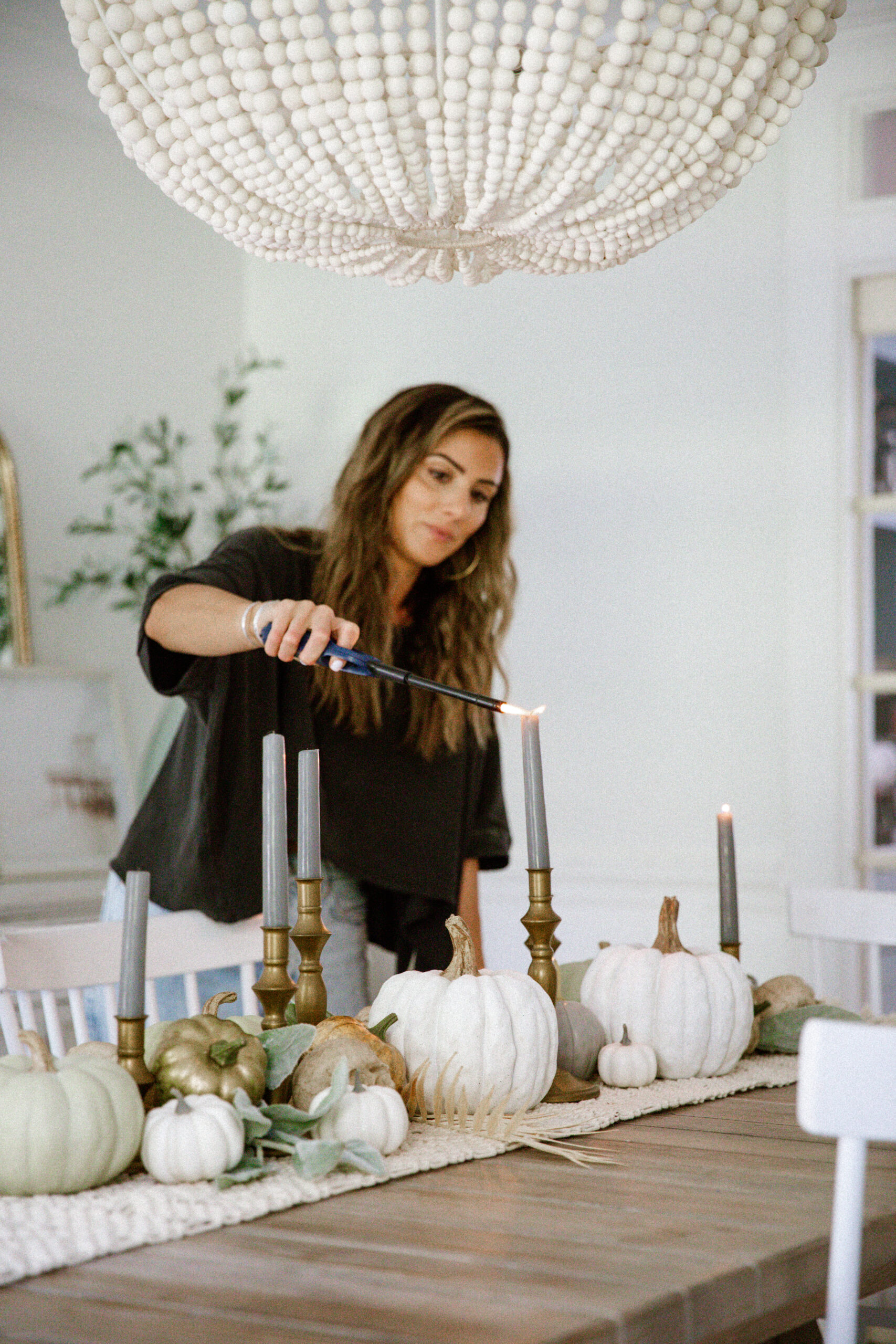 Your home is your personal space, after all. It should feel like you, not like a page ripped out of a magazine (unless that's your thing, of course!).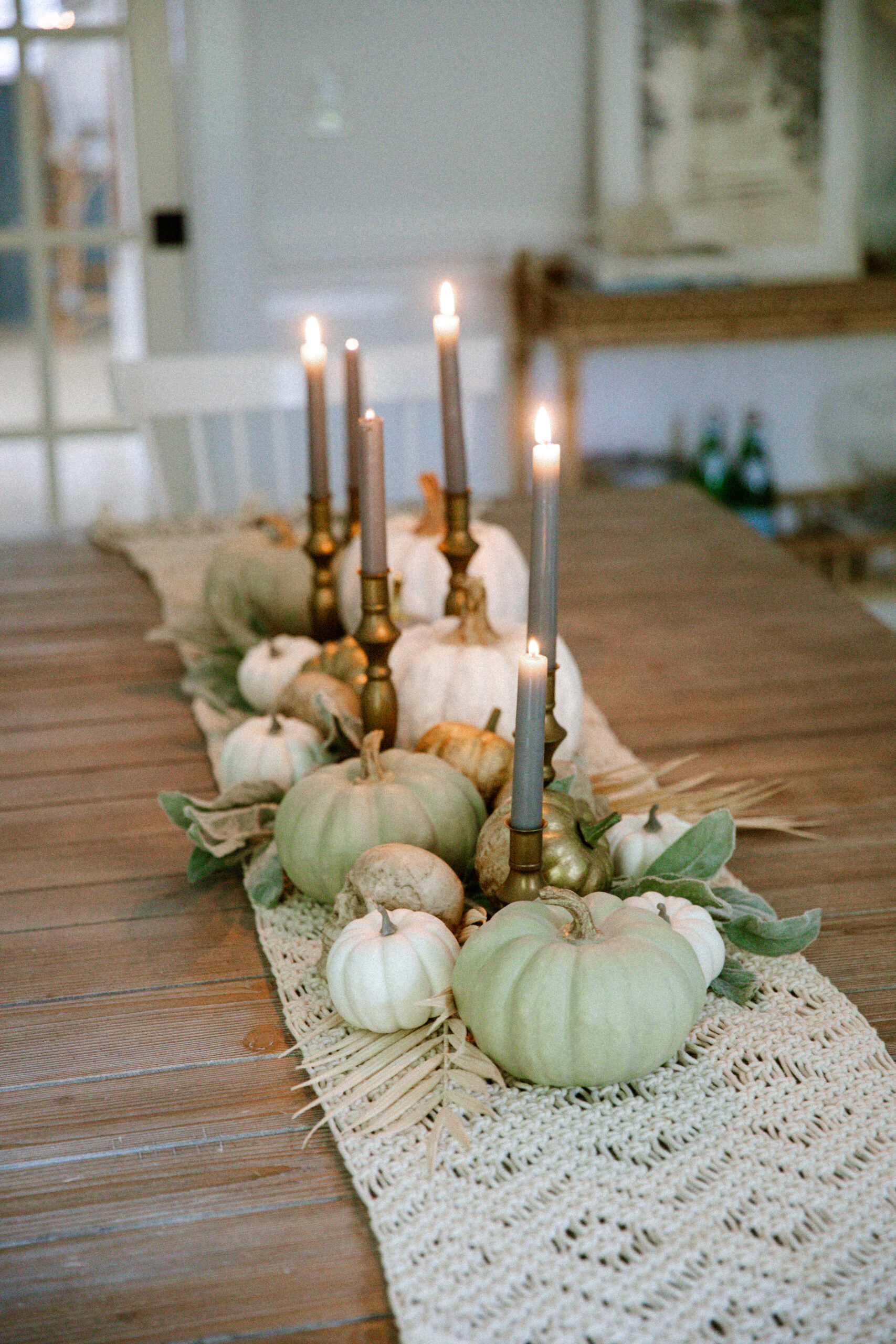 So, go ahead. Break the mold. Do your own thing. Trust me, there's nothing more satisfying than walking into a room and seeing a piece of yourself in every corner. Because at the end of the day, the best decor is the one that makes you smile. And if it's not 'trending', who cares? If it's perfect for you, that's all that matters.