Alright so I just can't contain my excitement this week! I've decided to announce the second part of my big news today!
As you know and have seen here on the blog, the husband and I take great pleasure in building our own custom furniture for our home. After receiving countless e-mails and requests, we are thrilled to announce the launch of our newest creation…Lauren McBride Home!

Lauren McBride Home is where we will be selling our custom made, hand-crafted furniture and other household items. We take great pride in our work, and have poured every ounce of our love for DIY into these pieces. We are so excited to share our creations with you all, and hope you enjoy them in your home as much as we do. Currently our items will be available for LOCAL PICKUP only (CT and surrounding areas) until we can sort out shipping (believe it or not, shipping a table is not easy. If anyone has any insight, it's greatly appreciated!)
For a limited time and to celebrate our launch, we are offering 5 of our rustic farmhouse tables for only $595. There are only FIVE available, and it's first come, first serve! After 5 are sold, the tables will increase in price.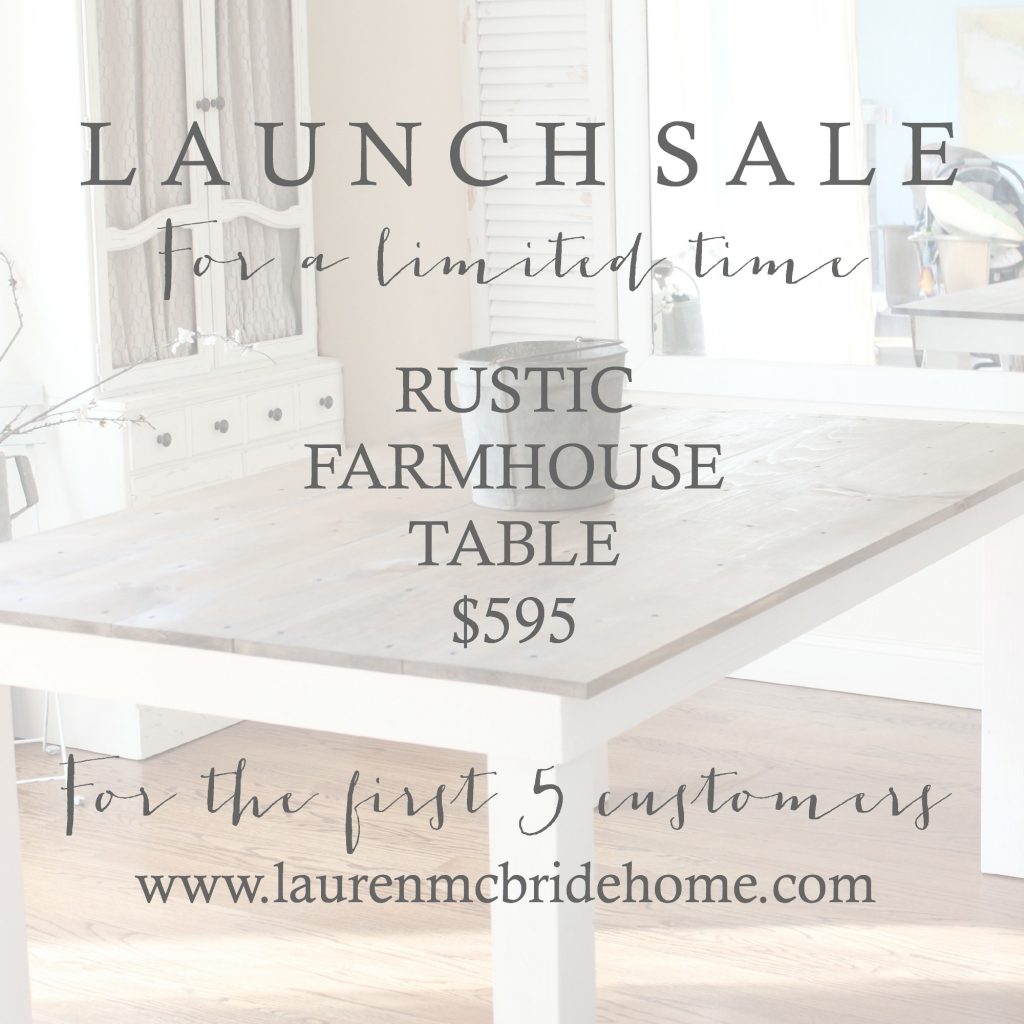 You can access Lauren McBride Home under the "SHOP" tab in my navigation bar.
We so appreciate your love and support. We hope to add more to this shop soon (rumor has it our mason jar chandelier may be making an appearance!), so stay tuned for what's in store!