This post is written in collaboration with Minted. All thoughts and opinions are my own.
The past few months have been absolute insanity for us, and I feel like things are JUST slowing down in time for the holidays. However, I'm still adjusting to this mom of two life! Day to day activities such as cleaning and cooking have proven to be a challenge because I've got two little ones with different needs and someone is always needing me. Dinner has been late most nights (my plan is to start prepping during nap time, but I'm not always guaranteed simultaneous naps!), and I thank the Lord every day that I'm able to hire a cleaning lady every few weeks to deep clean (because otherwise, OMG). It's seriously a miracle I've managed to get our Christmas cards and birth announcements complete, but that's because Minted makes the process so easy!
We used Minted for Landon's birth announcements, so I knew I wanted to use them again for Noelle's and also for our holiday cards. Minted makes it SO EASY with their FREE recipient addressing. This is one part of mailing cards that I absolutely hate because my hand cramps up by the time I'm finishing writing everyone's name and addresses. The address are styled to match the design of your card, and they're absolutely beautiful.  I was so impressed with the envelopes alone!
For our holiday card, I really wanted to use Minted's foil-pressed feature. I chose the Life is Wonderful card, and I'm in love with how the gold foil shines. It also came with the option of silver or rose gold foil, but I kept it classic and went with gold. I thought this card was fitting with our new addition this year, and I absolutely love the photo our photographer, Tiffany Farley, captured of Landon kissing Noelle's head!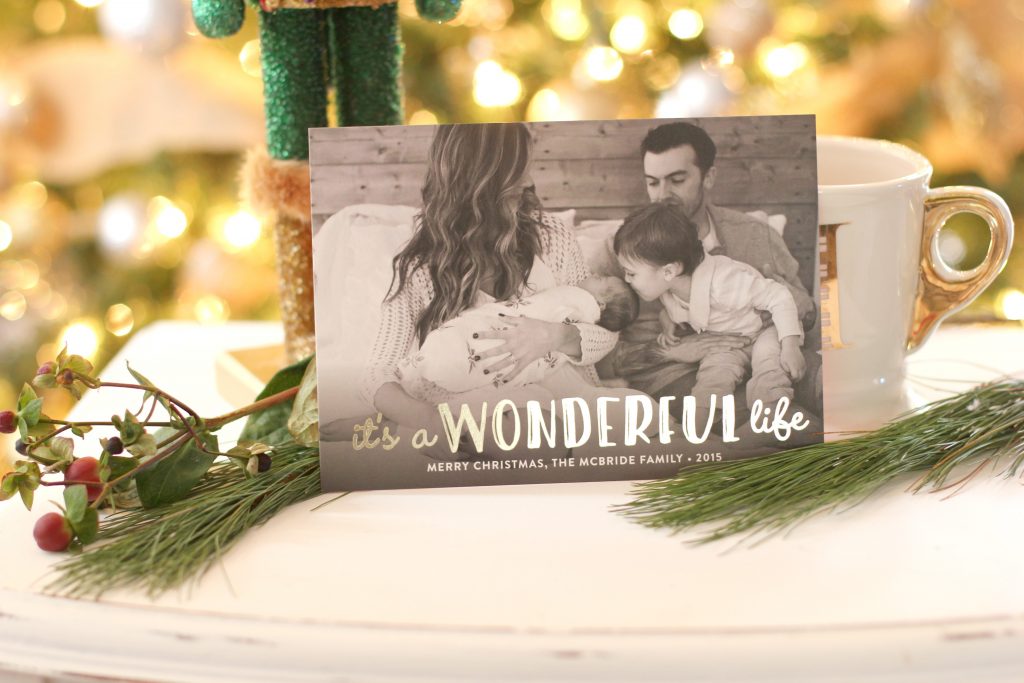 For Noelle's birth announcement, I chose the Hello Beautiful card because I loved the feminine, floral design. I also selected the option for the unique edging, as well as the printed back of the card. The envelopes have the same floral design above our recipient's addresses, which really add a special touch.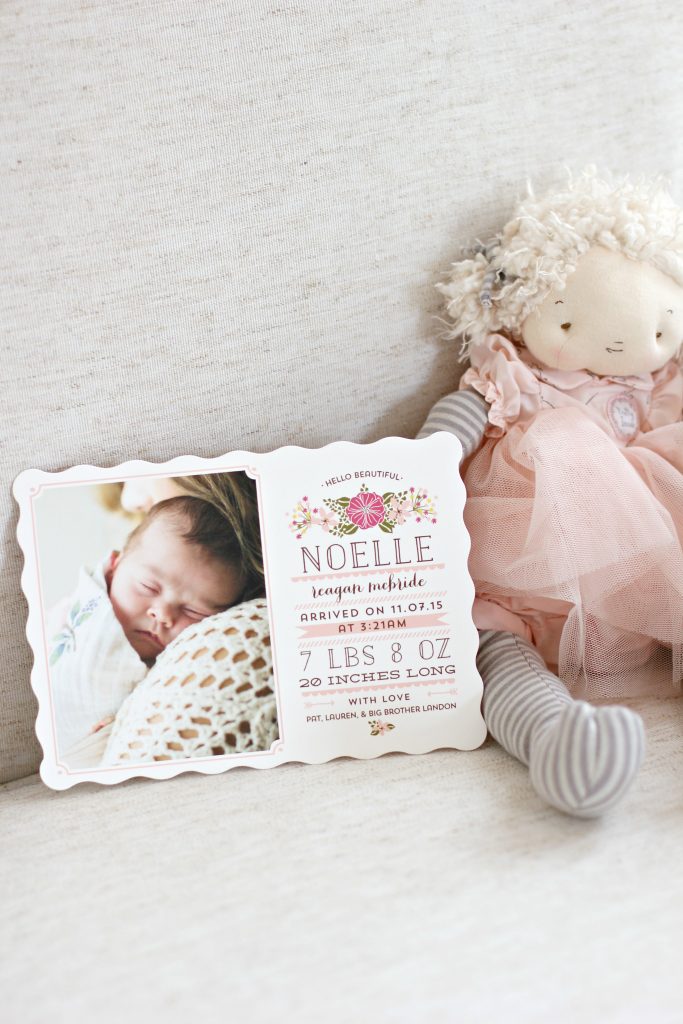 I love that Minted connects you with the best independent artists to bring you unique art, stationary, and home decor. They frequently host ongoing design competitions to source new pieces and designs. That's what sets them apart above the rest.
With the free recipient addressing, Minted made it as easy as simply applying a stamp to our holiday cards and birth announcements. Which is totally what I needed this year with everything we have going on! If you're a procrastinator, don't worry…there's still time to order your cards! Order express service holiday cards for 12/24 delivery with FREE rush shipping with code SHIP at checkout! You can also receive 15% off holiday cards from now through 12/21 with code WINTER15.