Thank you to Evereve for sponsoring today's post!
As I sit here writing this, I think about the day I just had. My threenager was clearly requiring more attention than normal today and acting up more frequently than usual. I hate days like this because they make me feel like an inadequate mother…like I'm not dividing my time well enough. I'm expected to tend to both children's needs simultaneously all while trying to care for myself, the house, and run a business at the same time. I often fail, and today was one of those days. All the distractions and redirection and attention was not enough in the world today. I found myself getting super frustrated with the repeat tantrums, and counting down the seconds until my husband arrived home. Except he had to go right back out when he came home, which means I couldn't go to the gym to get out all of my pent up frustration. Making me more frustrated. I'll be the first to admit I'm not a perfect mother, and I just needed 5 minutes away to regroup.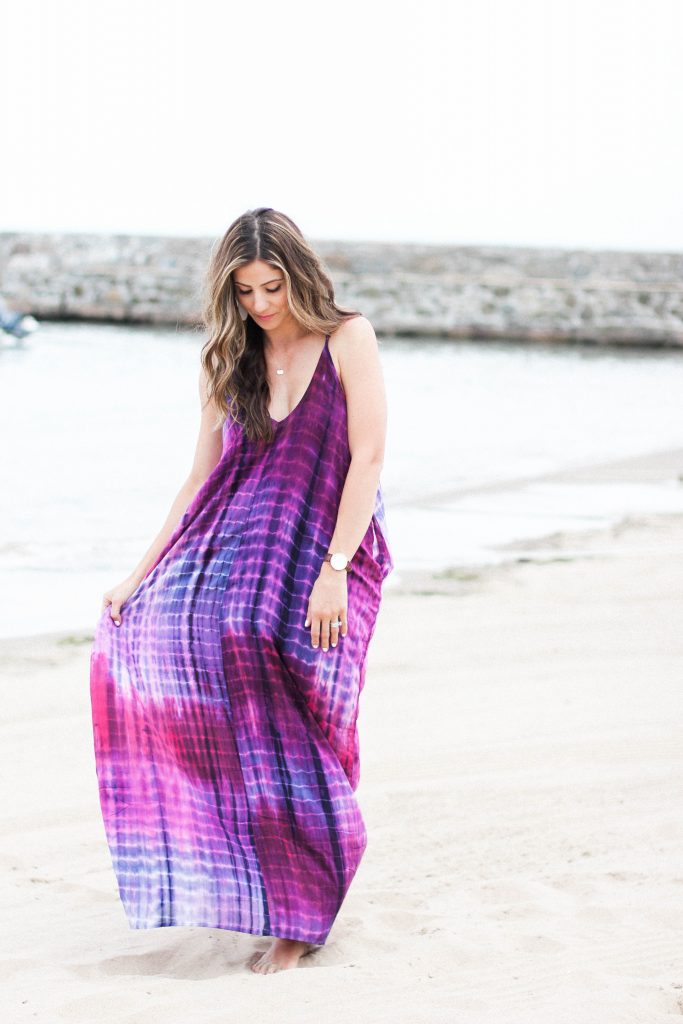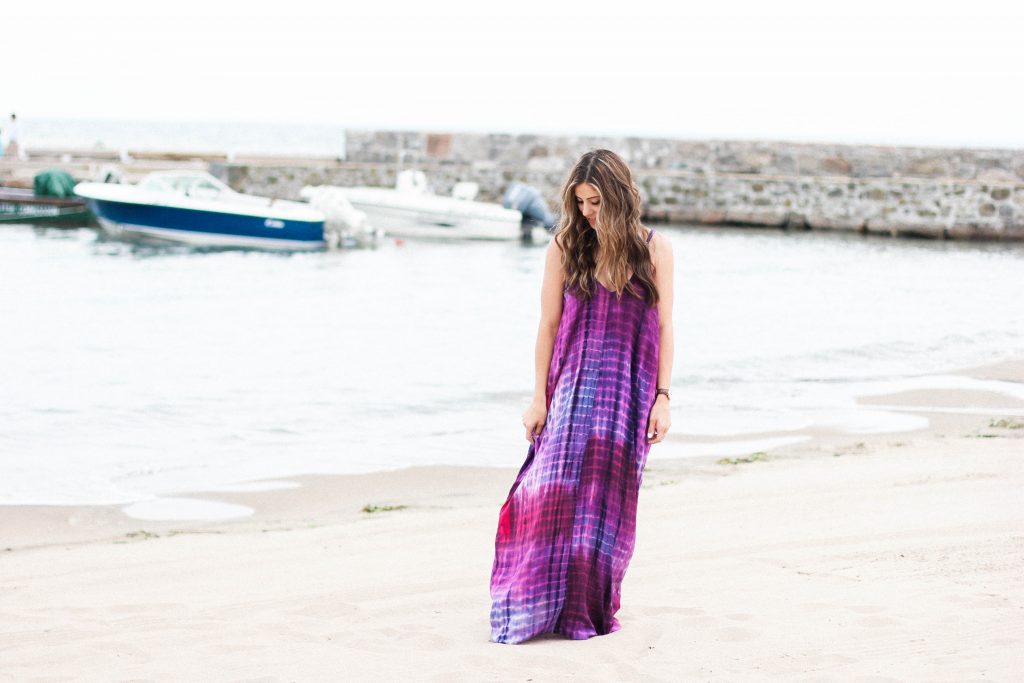 Dress: Evereve
I'm only human. I don't know one mother who hasn't felt the same at one time or another. There's a reason the saying is "it takes a village," especially when referring to child rearing. I just wanted 5 minutes to myself. 5 minutes to clear my head. 5 minutes to feel refreshed and like I was ready to tackle the next tantrum over toast or whatever.
While there's nothing wrong with needing a little time away, I recently realized that maybe that wasn't my problem. Maybe I just needed a 5 minute moment to stop what I'm doing and find joy in the crazy.
Dress: Evereve (another cute style here!)
Tomorrow isn't promised for any of us. And yet, time flies by without warning. My kids are growing up in front of my eyes and I feel like I'm missing it, even though I've been right beside them the entire time. Maybe instead of 5 minutes away, I need 5 minutes to slow down and take in the moment. 5 minuted to disconnect from everything else and not be wrapped up in housework or other responsibilities. The dishes can wait. The laundry can wait. Everything can wait. My kids won't remember how clean our house is. What they will remember is the memories they make with their mom. They'll remember reading too many books to count, playing "choo-choo tracks" in the sand, and picking flowers at the park. They'll remember drawing with sidewalk chalk and baking cookies. They'll remember swinging on the porch swing and singing nursery rhymes.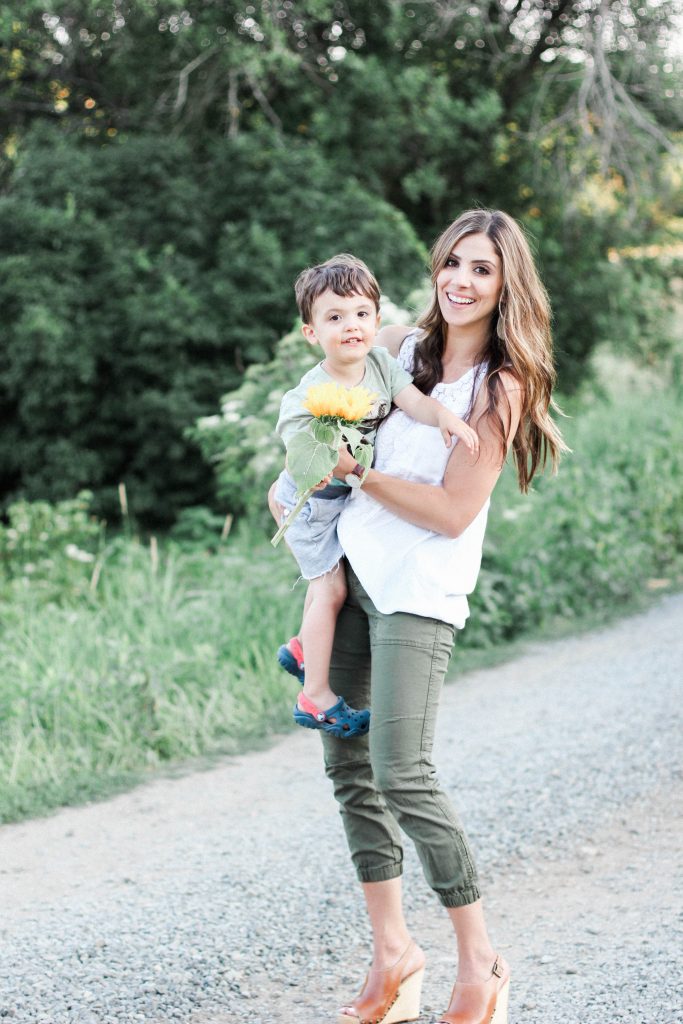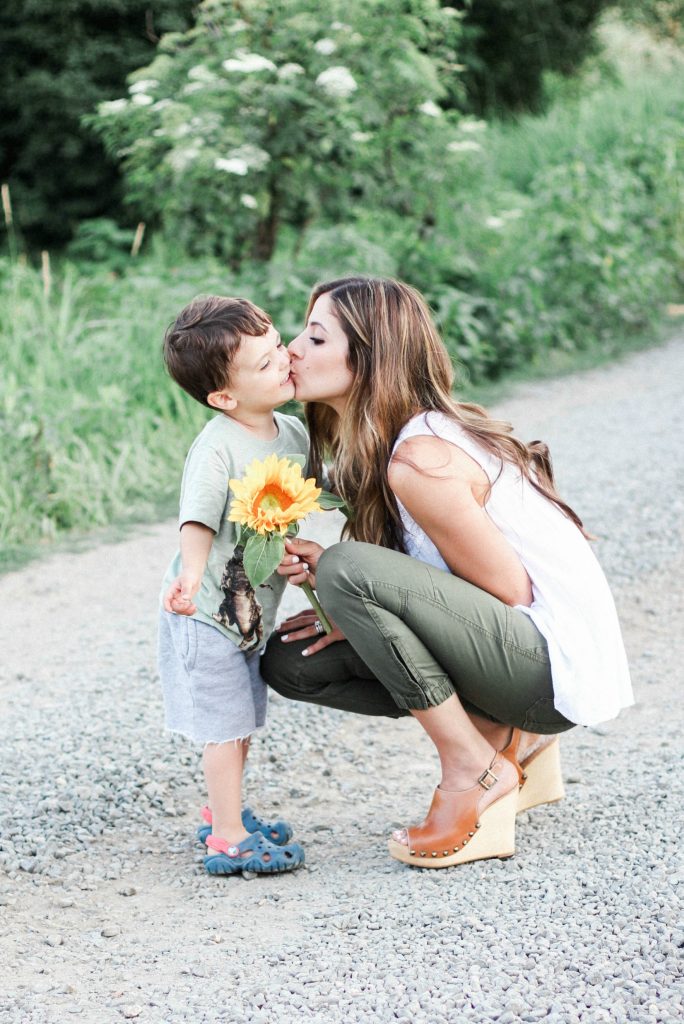 Top: Evereve // Pants: Evereve (also love this pair!)
I want to take in more 5 minute moments of soaking up memories with my kids. Because I'm going to blink and they'll be too big for my arms anymore. And I'll be wishing I could get those memories back.
Today I'm partnering up with Evereve, a store that keeps fashion-loving moms in mind, to giveaway a $100 gift card to one lucky reader. Every outfit you see above is from their store, and I love that they're fashionable while still being playground friendly. This store gets it, mamas! They have a play area in store stocked with snacks for your kiddos while you shop! That is like a mother's heaven right there!
You can enter via the widget below (click $100 Evereve Gift Card below if you're on mobile) and by answering, "What's your #5MinuteMoment?" Is it reading with your toddler? Snuggling your baby? Share with us!
PLUS,
Evereve
is giving away a $50 gift card each day in July (
July 1 – 31
). Simply take a picture of your #5MinuteMoment, upload it to IG and tag #Evereve and #5MinuteMoment.
GOOD LUCK!