Thank you to Lucky Brand for sponsoring today's post! Thank you for supporting the brands that support this blog!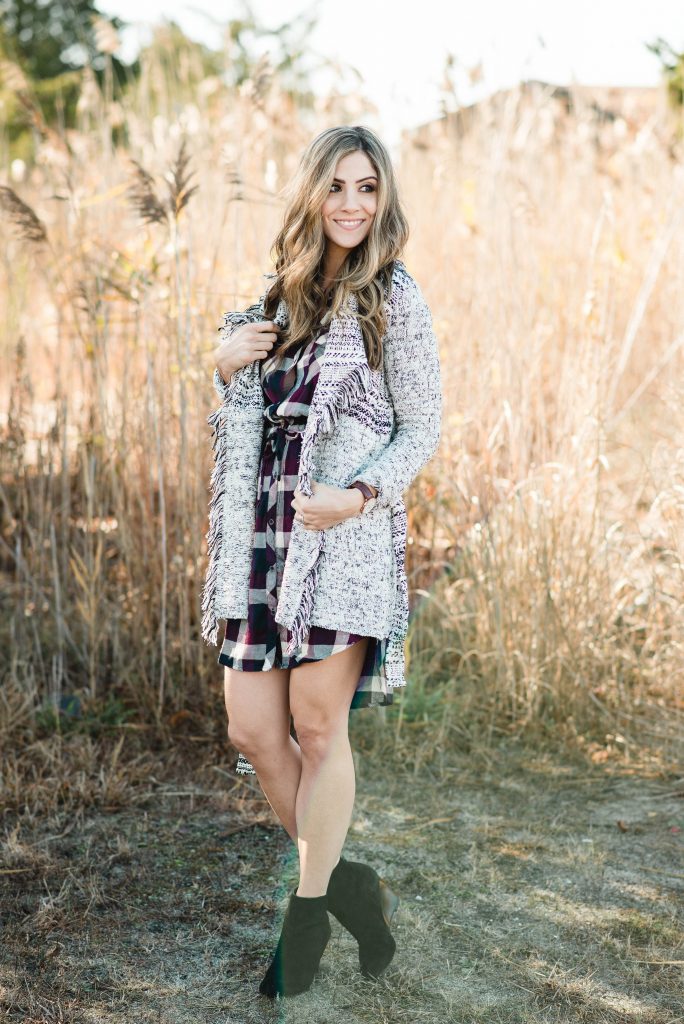 I've always loved getting a little dressed up for the holidays, but the truth is that's not always easy as a mom of two littles. I'm usually running after one of them, or having to change diapers and avoid food from being flung at me. For this reason, I've been keeping my holiday attire casual and stylish without compromising comfort. Today I'm partnering with Lucky Brand to bring you this festive, dressy casual holiday look!
Sweater: Lucky Brand // Dress: Lucky Brand // Shoes: Similar
Photos by Victoria Gloria Photography
I feel that plaid automatically adds a little bit of festive flare for the holidays, so this dress is on point for the season. It's also insanely soft and cozy, AND the buttons make it nursing friendly as well (double bonus!). I couldn't believe it was Lucky Brand when I saw it, and I was pleased to know that it was high quality. I originally had this styled with some riding boots, but threw on this old pair of black suede wedges for a slightly dressier look. This dress is versatile enough that both looks can work, so choose whatever is most comfortable for you! I also love the longer length, which means I'm not worried about moving around in this dress.
This fringe sweater is warm enough to act as a jacket, and also comes with a belt to cinch at the waist. I find that makes the look a little flintier and feminine, and the thick marled yarn makes it perfectly cozy for the holidays!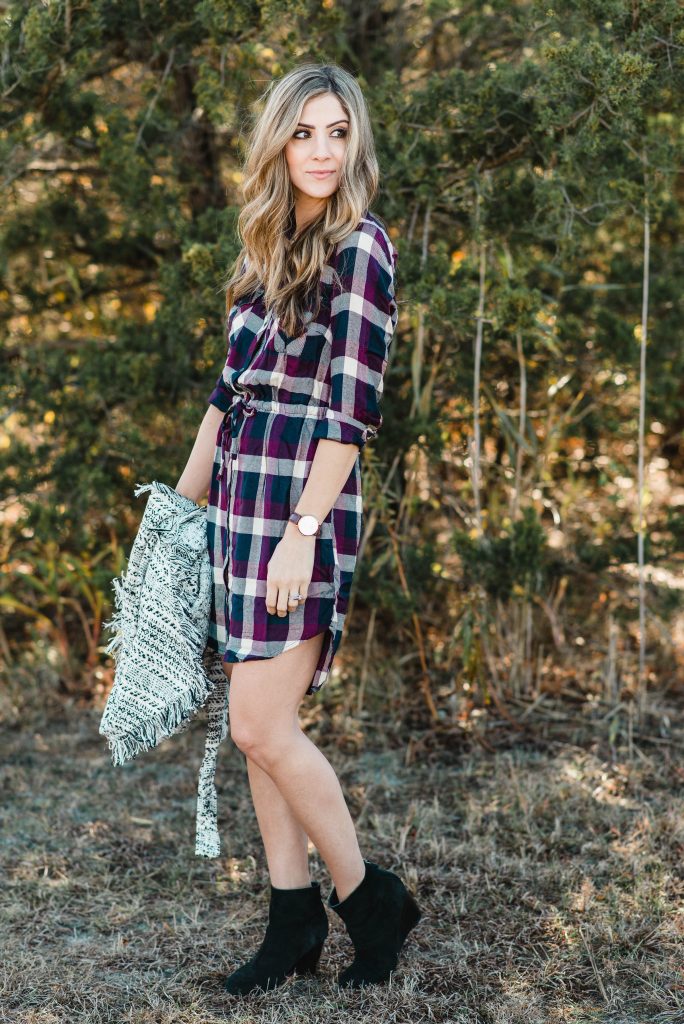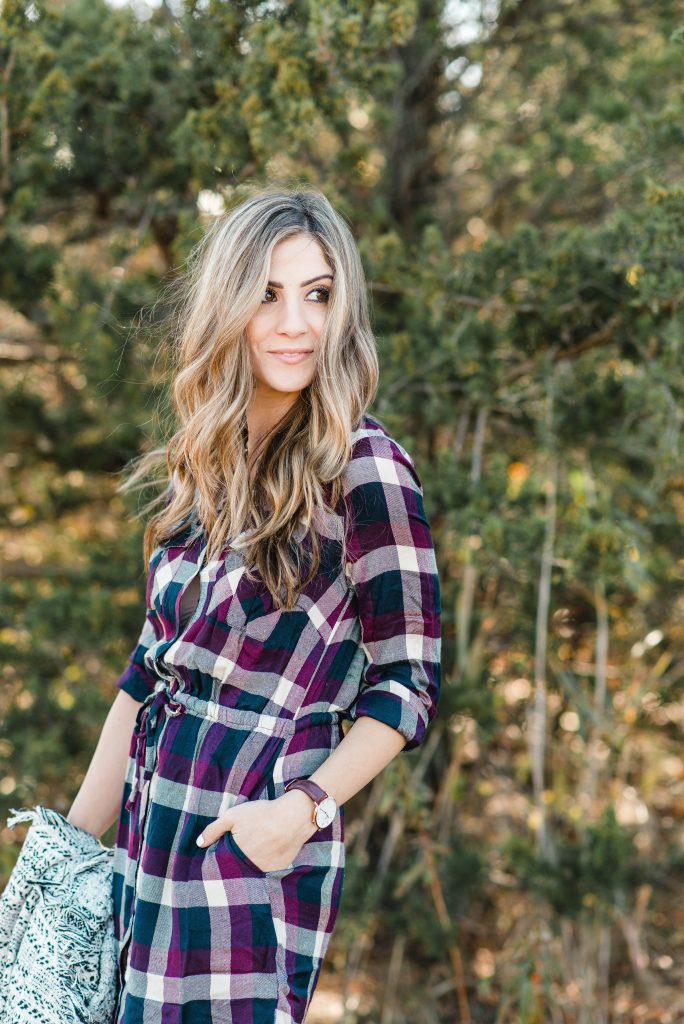 I always ask myself a few questions when I'm dressing for an occasion like a holiday dinner, since I'm typically not wearing my standard yoga pants and tee. I want to make sure I'm truly comfortable if I plan to be away from home, especially with the kids, for the majority of the day, and I don't want to be wishing I wore something different.
Can I move in it? I mean REALLY move in it. Is it sitting on my body weird? Is anything riding up? Do I feel like I need to constantly be checking on it?
Is it actually comfortable? Is it soft enough, or is something rubbing in a weird spot (a tag, etc)?
Am I going to wish I wore something different? Sometimes I get a little bold and wear something outside of my norm, and then regret it a couple hours in. I never want to have fashion remorse and regret what I chose to wear, so I always ask myself this right before I leave.
This flannel dress and fringe sweater are so insanely comfortable and meets the "qualifications" I give myself 😉 It's the perfect dressy/casual holiday look! I'm also loving this other flannel dress option, and this blanket jacket (seriously, how cozy?!) paired with this pair of frayed denim. Lucky Brand shoes are also a favorite of mine (I own at least 5 pairs), and I've had my eyes on these adorable flat leopard booties. Whatever your style, I know you can find some great holiday attire at Lucky Brand!
Right now you can get 40% off almost everything, offer valid from 11/11-11/20!