Thank you to fairlife ultra-filtered milk for sponsoring today's post!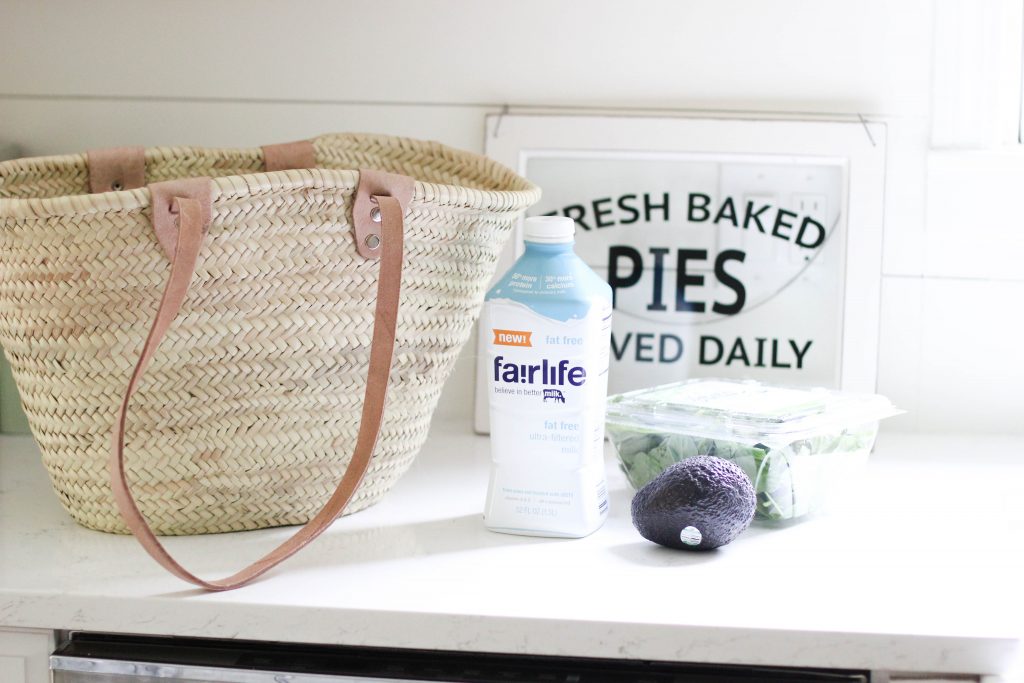 TMI alert: I've struggled with stomach issues my entire life. It seems to be a trait in our family, so I'll just blame it on my genes. 😉 But in all seriousness, I've dealt with lactose intolerance my entire life and my stomach is incredibly sensitive to certain foods. When I started CrossFit a few years back, I ended up adopting a modified paleo diet because it was the first time I was eating foods that didn't make me feel like total garbage. I've always eaten healthy, but dairy and grains specifically would leave me doubled over in pain. It was much easier to just avoid those foods than to deal with their aftermath, so I've stuck to my modified version of paleo ever since. Both of my children also had gas issues as babies, so I made it a point to be even stricter about dairy while breastfeeding.
Thankfully it's gotten easier to eat this way over the course of a few years, but I definitely feel like it's a little harder for me to get the recommended calcium intake without requiring a supplement. I used to be crazy for yogurt, cheese, and milk, and I've had to find replacements for those beloved items that won't make me so sick. I'd be lying if I didn't say I missed some warm baked brie!
I was recently introduced to fairlife ultra-filtered milk in my quest to find a better and more nutritious milk for my morning smoothie. fairlife is real milk, but better, because it offers SO much more than conventional dairy milk (or the other milks I had used in the past!)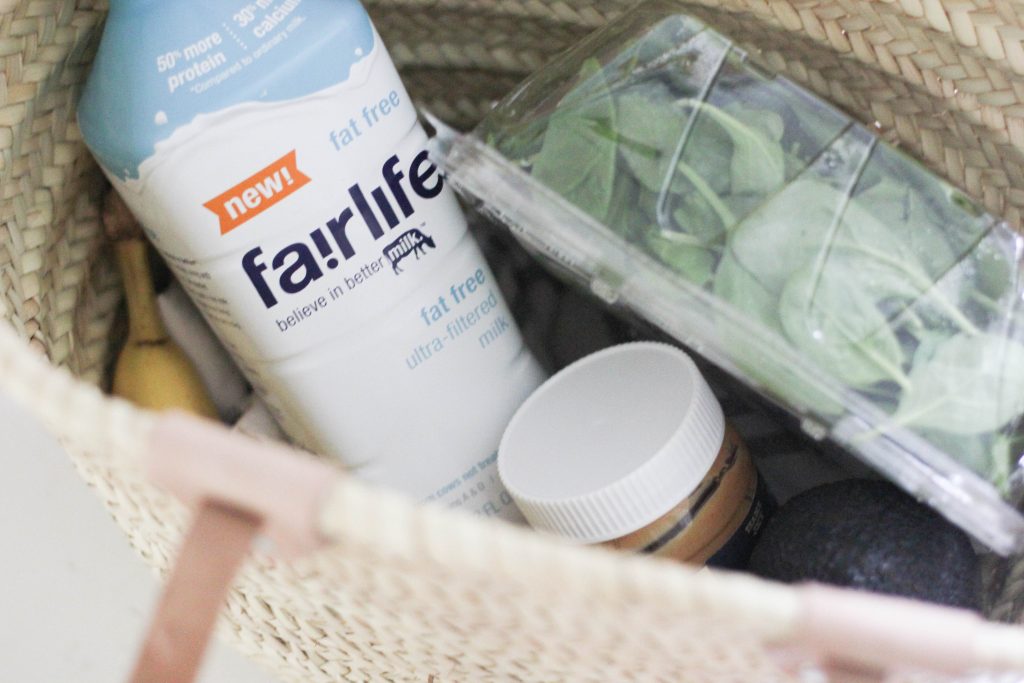 I'm currently preferring fairlife ultra-filtered milk over other milks because most of the lactose is filtered out, and the remaining is converted with an enzyme making it suitable for lactose-intolerant folks like myself. It also has half the sugar and 13 grams of protein versus the 8 grams of protein in ordinary milk. The fact that there's no added protein powders or synthetic junk makes it even better for my stomach. Growing up with such a sensitive stomach has made me weary about ingredients, so I'm constantly reading labels to determine what I should and shouldn't eat. fairlife gives me peace of mind over drinking milk again.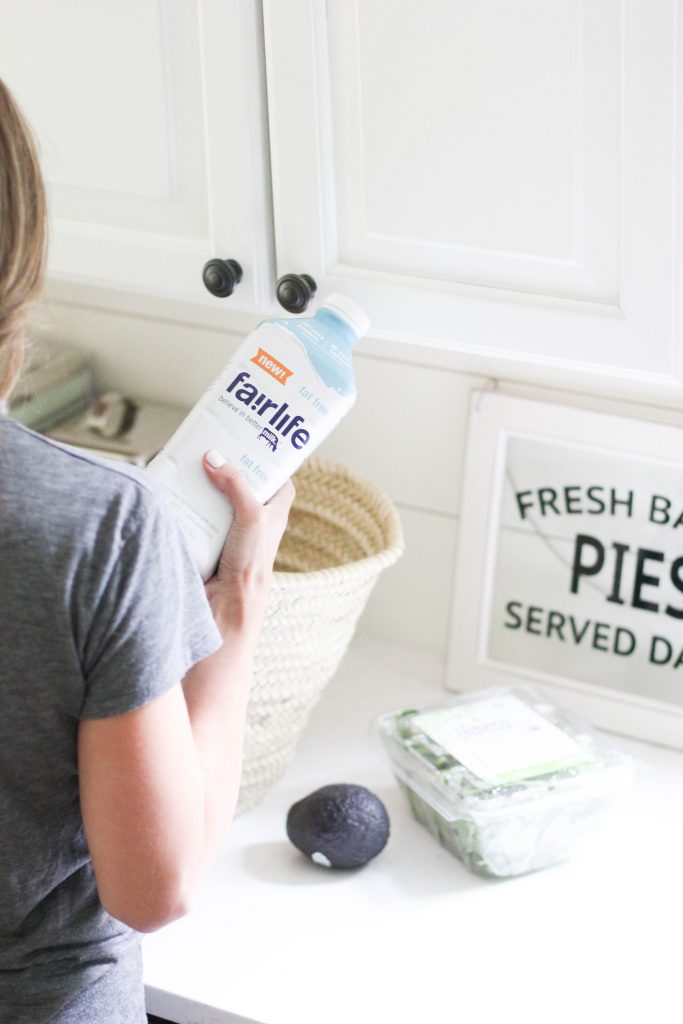 As a busy mom of two, smoothies are my go-to for a quick on-the-go breakfast or an energizing snack. I was pleased to learn that fairlife ultra-filtered milk would add some protein and nutrients back into my smoothie without sacrificing my stomach! I have one particular smoothie I make when I'm having a chocolate craving but want to keep my snack healthy. Getting some added protein with it only makes it that much better. My favorite smoothie consists of a scoop of cocoa powder, a scoop of peanut butter, half a banana, half an avocado, and now the addition of fairlife ultra-filtered. I also love that there's significantly less sugar, so I feel comfortable giving it to my toddler too in his smoothies too!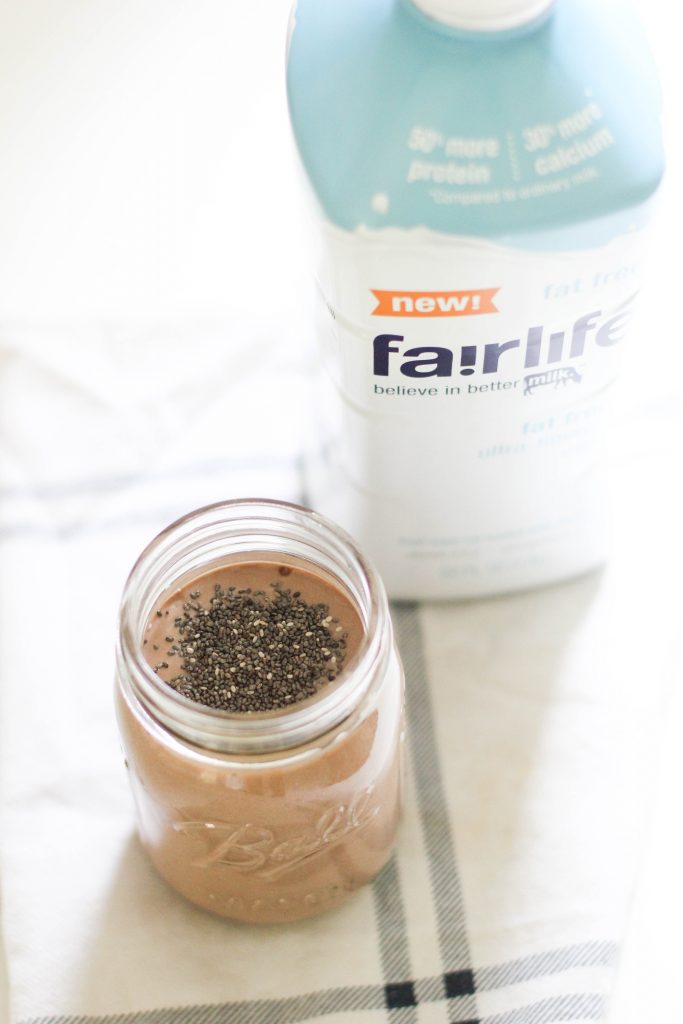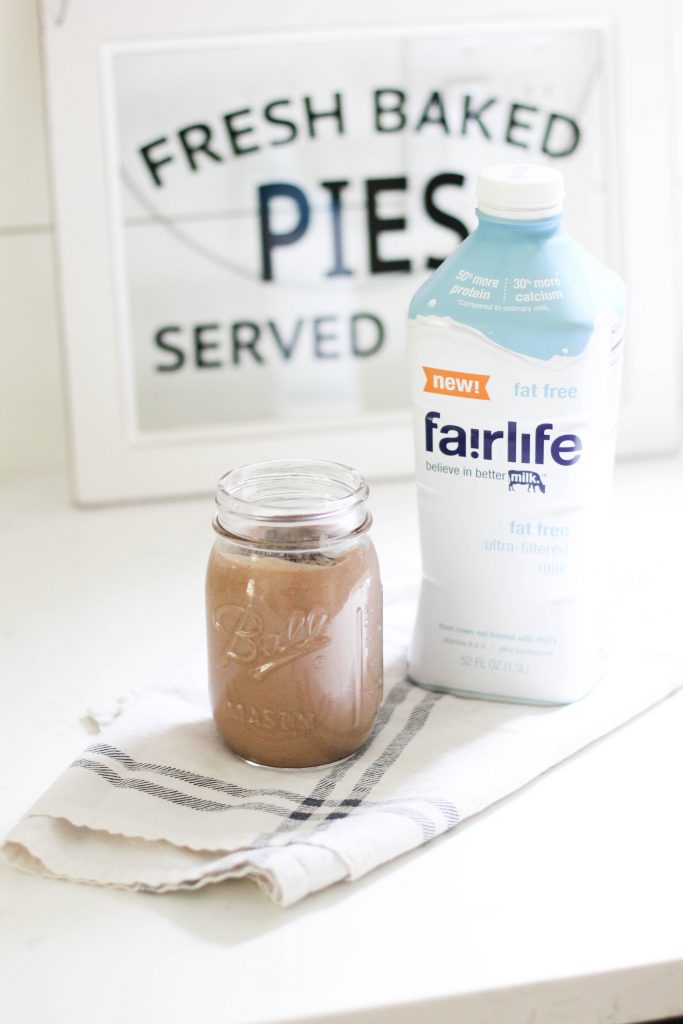 Adding the avocado gives this smoothie a pudding-like consistency that's so good you can eat it with a spoon! It hits the spot for chocolate or ice cream cravings if it's not a cheat day 😉 The fairlife ultra-filtered milk makes it a great option for nursing moms avoiding dairy, too! It tastes just like regular milk… because it is regular milk, but better! I'm happy to have this option for my lactose-free diet!
fairlife farm families promise the highest quality milk, environmentally sustainable farming practices, and superior animal care. fairlife is ultra-filters for more natural protein and calcium compared to regular milk. Learn more at fairlife.com.
Chocolate Peanut Butter Avocado Smoothie
2016-12-28 21:33:48
Serves 1
A simple and nutritious smoothie packed with healthy fats and protein for moms on the go.
Ingredients
1/2 banana
1/2 avocado
1 scoop cocoa powder
1 scoop peanut butter
1 cup milk (fairlife ultra-filtered)
ice to desired consistency
Instructions
Place ingredients into a blender and blend until smooth.
Lauren McBride https://laurenmcbrideblog.com/