Thank you to Rack Room Shoes for sponsoring today's post!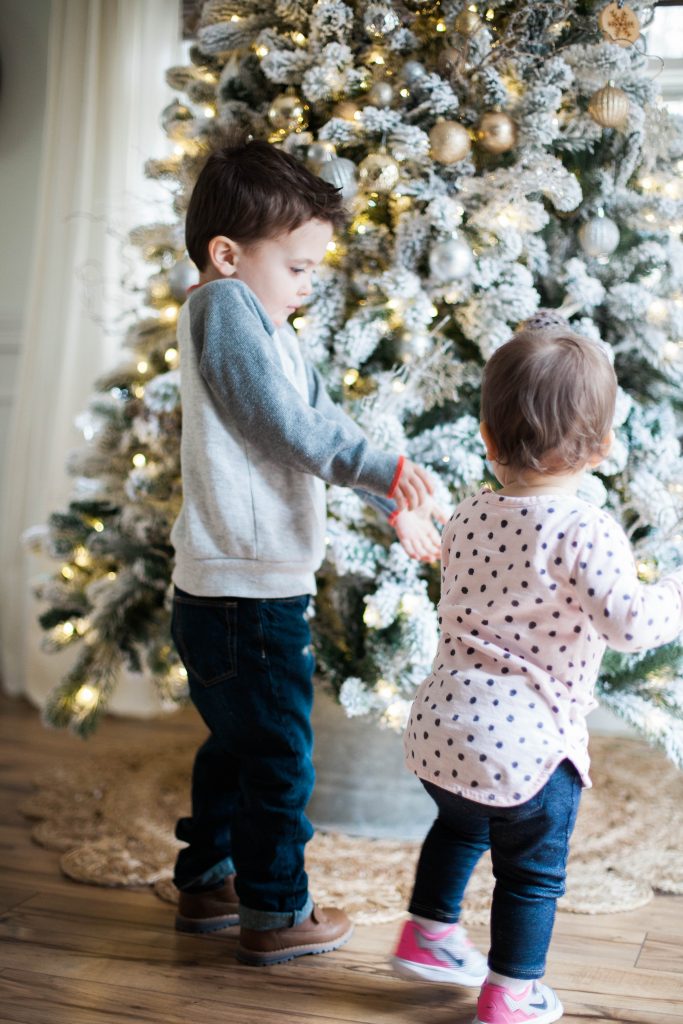 We absolutely love Christmas time. There's something so magical about it, and it brings such joy to my heart every year. This year has been extraordinarily fun because Landon is finally grasping the concept and gets so excited for all of the Christmas activities we've been attending! Today I'm sharing some of our favorite Christmas activities for kids, and even some that are just in Connecticut for my local readers!
Light shows. There are a variety of light shows in Connecticut, including the Fantasy of Lights in New Haven and the Silver Lights at Hubbard Park in Meriden. Landon LOVES the Fantasy of Lights, and we drive through multiple times a year! This year we plan on checking out Hubbard Park, too. We went many years ago with friends, and haven't been back since. If you're in a different state, do a Google search for "light shows in (state)" and a variety will pop up!
Cookie baking. Landon has been such a big help with cookie baking this year, and he loves to count how many eggs and cups of flour we need for the process. Also, who doesn't love cookies?!
Gingerbread houses. I'm not a super Pinterest mom at this point, so I opted for a store bought gingerbread house kit! We actually built a gingerbread train, which naturally Landon loved. He needed help with the icing, but really enjoyed putting the candies on the train.
Tree decorating. My plan was to have a tree suitable for the kids this year to avoid any injuries. They had a BLAST helping decorate our playroom tree (you can see that post here!), and I made sure all of the ornaments were soft or plush. Landon gets so excited and asks for it to be turned on every morning.
The Giving Manger. I just learned about this this year, and I absolutely love the meaning behind it! It teaches the true meaning of Christmas and encourages children to be kind instead of focusing on receiving gifts for the holiday. Landon loves putting the straw in the manger after he does something "nice" for Noelle or his family.
Advent Calendar. I wanted to create an advent calendar leading up to Christmas that was filled with educational or fun activities instead of treats or presents. Some of you gave me great suggestions! We included activities like cookie baking, driving to the Christmas lights, reading a Christmas book, or watch a Christmas movie. It also helps him count down to Christmas!
There are some really amazing local Connecticut events I wanted to share with you, too! If you're not in CT, I'm sure there's something in your state very similar!
LOCAL CONNECTICUT EVENTS
The North Pole Express at Essex. We absolutely LOVE this. We've gone two years in a row now and it never gets old! It's magical even for adults. It's set up like the Polar Express, and there's a train ride to the "North Pole" complete with cookies, hot chocolate, and dancing. The kids had a blast this year! I do recommend grabbing tickets as soon as they go on sale though because they sell out super quick!
Winter Wonderland at Ray of Light Farm. We did this last year with friends and had so much fun! We had plans to go this year, but our house came down with a stomach virus and we sadly had to miss it 🙁 We were so disappointed! Ray of Light Farm takes in horses , donkeys, and other animals that are abandoned, abused, or even at risk of being slaughtered. They nurse them back to health and then the animals are adopted to loving homes! Some make their permanent home at the farm. Ray of Light puts on multiple events every year, but the Winter Wonderland is extra special. Horse drawn sleighs take you through the woods to a bonfire for hot chocolate and caroling. The woods are lit up for Christmas and look like a magical forest. It's so beautiful!
Stony Creek Christmas Pageant. I just learned about this even and I have NO idea how I didn't know about given that we've lived nearby for 7+ years! Every year Stony Creek Church Stony Creek Church puts on a live Christmas pageant with outdoor scenery and even live animals. It's this upcoming weekend, and we're SO excited to attend for the first time!
We also attended another Walk Through Bethlehem event a couple weekends ago at a local church that was also a live nativity scene with animals. They kids enjoyed it a lot, and especially enjoyed warming up with hot chocolate and candy canes inside the church. I'm sure there are similar events near you, so I suggest doing a Google search or even asking around town! I didn't realize how many events were available until we had children, and now I make sure we do them all every year. Christmas traditions are so important to me, as I had many as a kid, and I love seeing my children experience such joy during this time of year!
With all of these busy activities, and now with Noelle walking, I wanted to make sure they had good, supportive shoes to do so in! You already know my love for Rack Room Shoes because of their variety of styles at great prices. Landon is sporting these Rock and Soda boots that I love because of the velcro (he can put these on himself!) and rugged look. I had to get Noelle a pair of Nike Flex sneakers to match mine, and they're super easy for her to walk in. Last, I couldn't say no to a pair of baby pink Converse! Rack Room Shoes is always my go-to for kids shoes, and I always stock up on multiple pairs when I make a purchase. They also make a great gift for the holiday! Rack Room Shoes not only offers shoes, but handbags and accessories for the whole family too.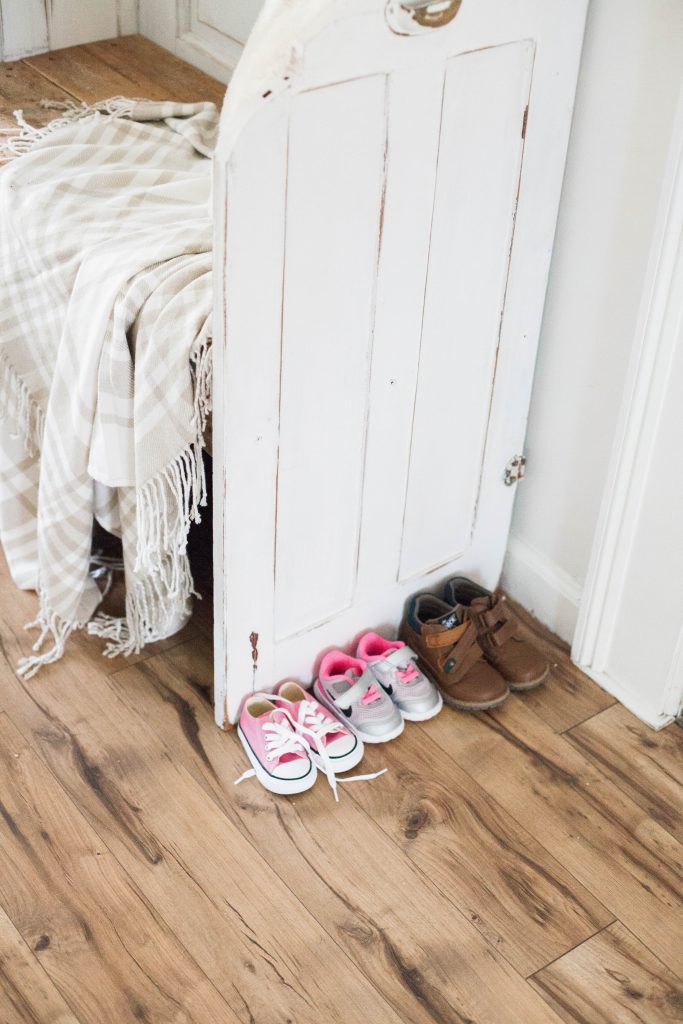 What are some of your favorite holiday traditions with kids? If there's something in CT I need to see, leave a comment below!
Check out Rack Room Shoes Facebook page to enter their Kick Starters contest for a chance to win five pairs of shoes from their Infants collection, along with a $100 gift card. Simply enter by posting a photo in the comments.