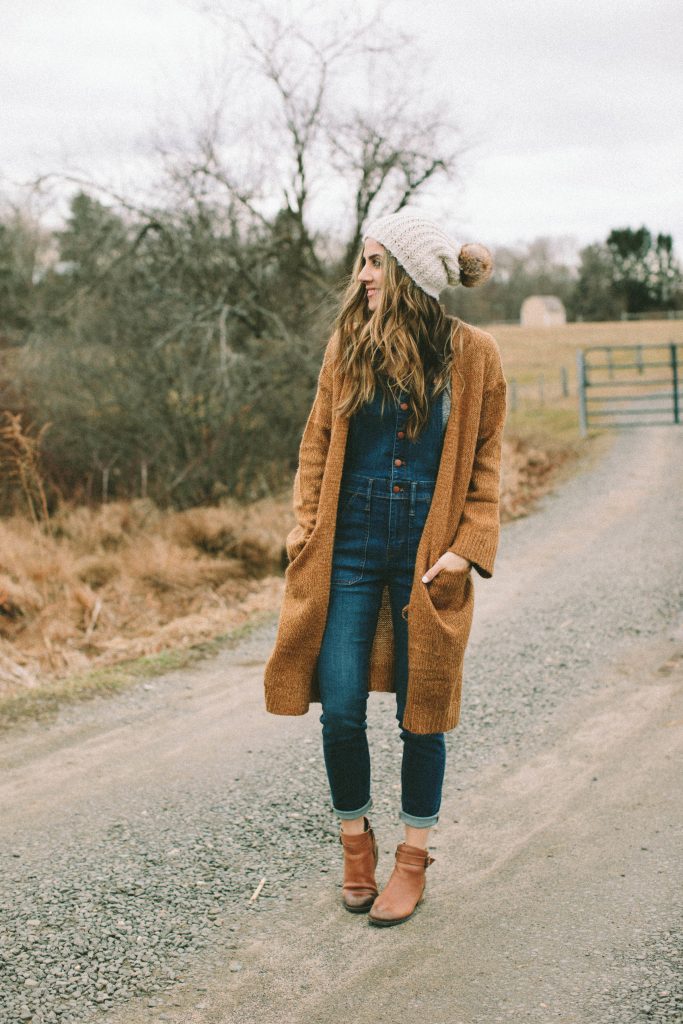 I realize overalls have been back on trend for a bit now, but it took me a bit to find a pair I actually liked and would wear regularly. I went back and forth between feeling like a farmer or a 10 year old, but I finally feel like I can wear them confidently as a mom and wanted to share the good news with you (ha!). I recently scooped up this pair from Madewell and also ventured out of my comfort zone with this bodysuit. YES, you read that right. A bodysuit. Serious 90s status over here!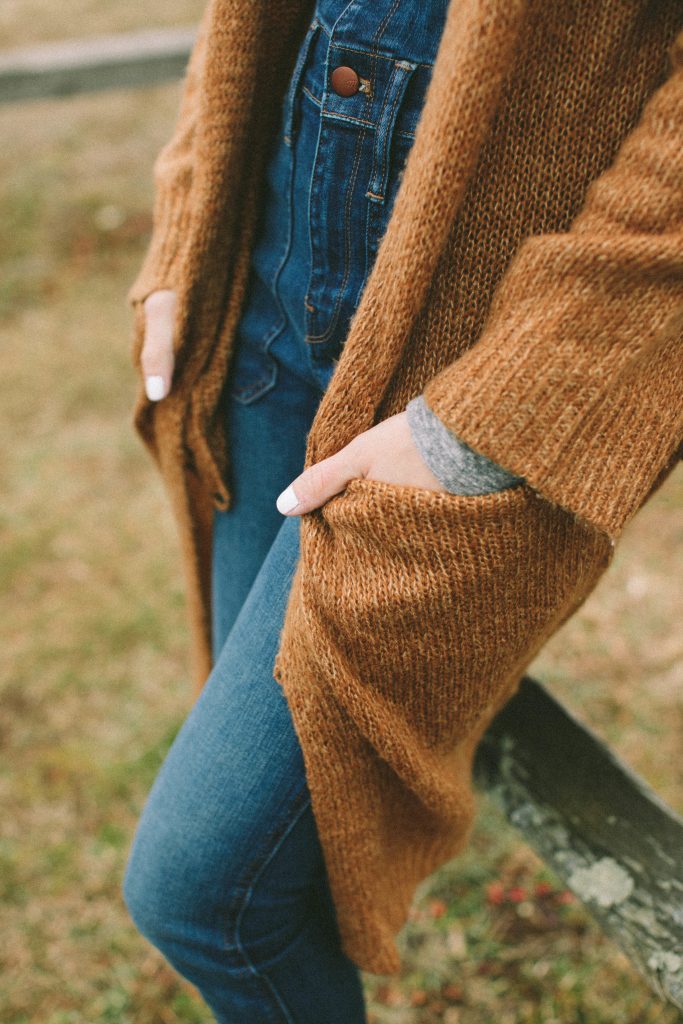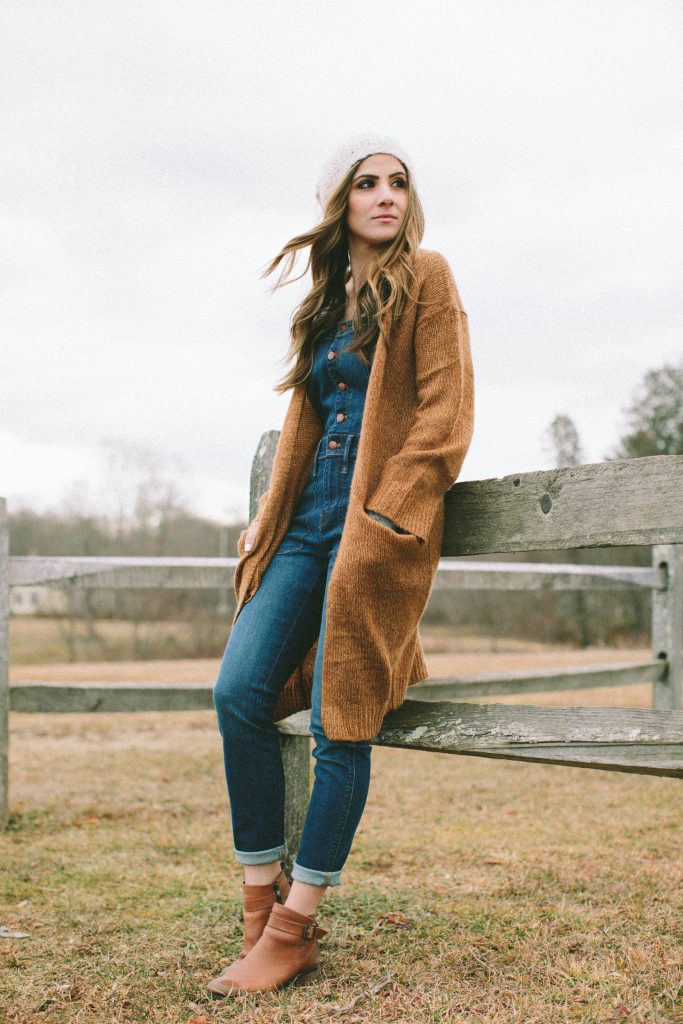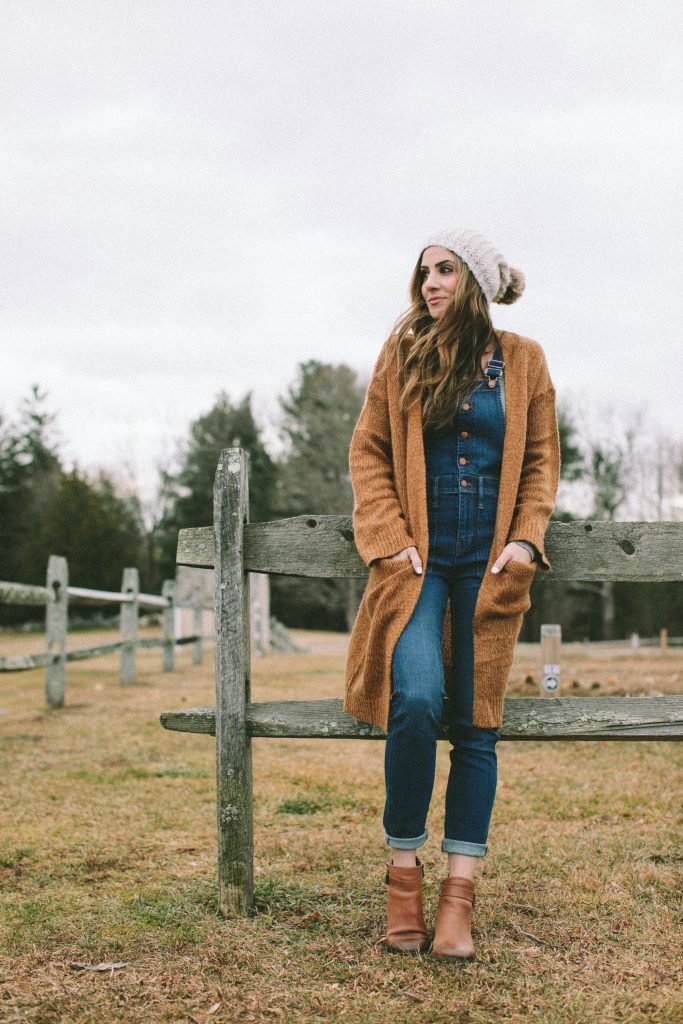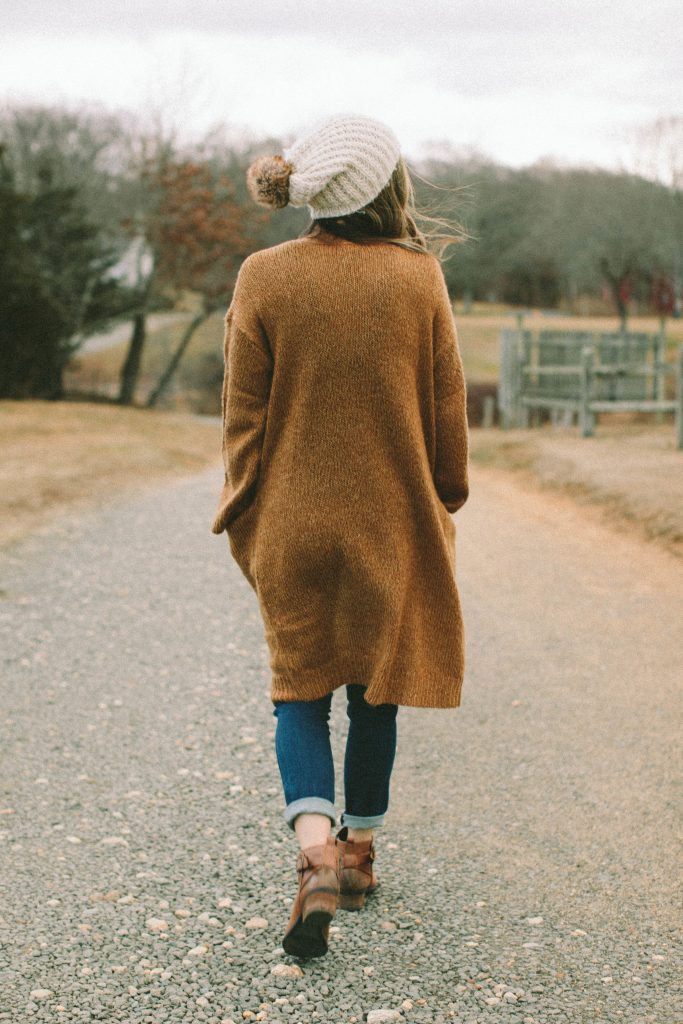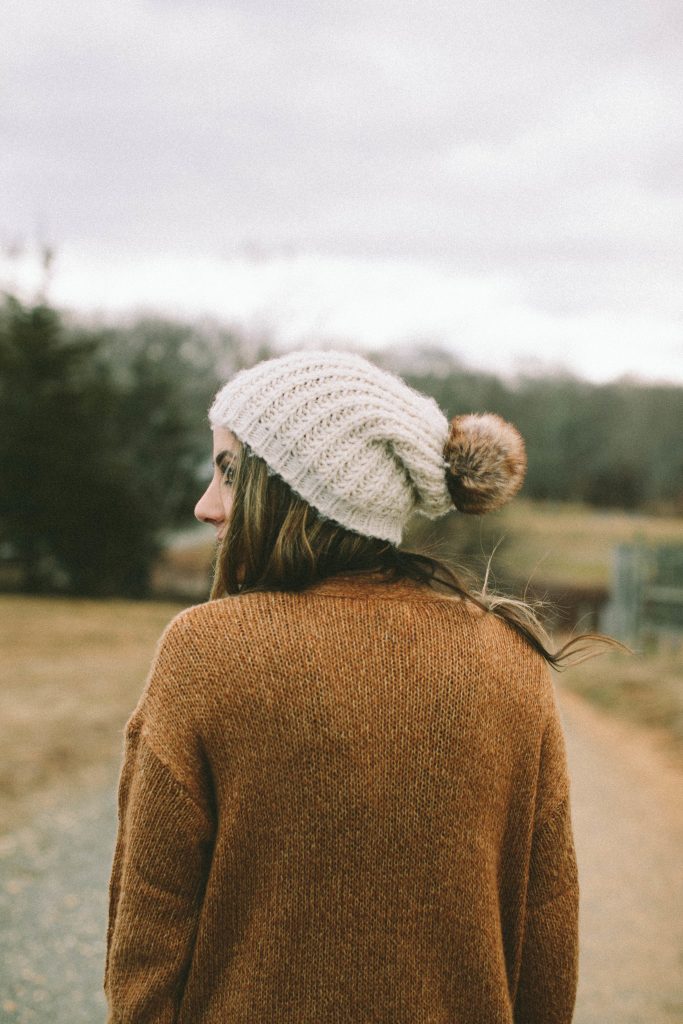 (Photos by Victoria Gloria)
I don't venture out of my comfort zone often, especially because I prefer living in leggings and oversized tees, but I was actually really comfortable in this outfit! I styled the overalls as I would jeans, with some booties and an oversized cardigan. I wore my bodysuit underneath, which was actually great because the shirt didn't ride up like a normal tee would. But I know what you're thinking….how the F do you go to the bathroom?! Well yes, that's a little complicated, but it's obviously done by pulling the overalls down and unbuttoning the bodysuit. Really, I don't know where these trends came from, hahaha. But I suppose it's no different than wearing a romper or jumpsuit.
I think as long as you don't get too crazy with the overall trend, it's totally wearable by moms. Keeping it chic with some booties makes it look a little less 10 year old girl. Adding a cardigan or long jacket makes it look a little less farmer. 😉 What do you think? It's totally not a trend for everyone!
SHOP THE POST

Don't forget to enter the $500 Nordstrom Gift Card Giveaway below!