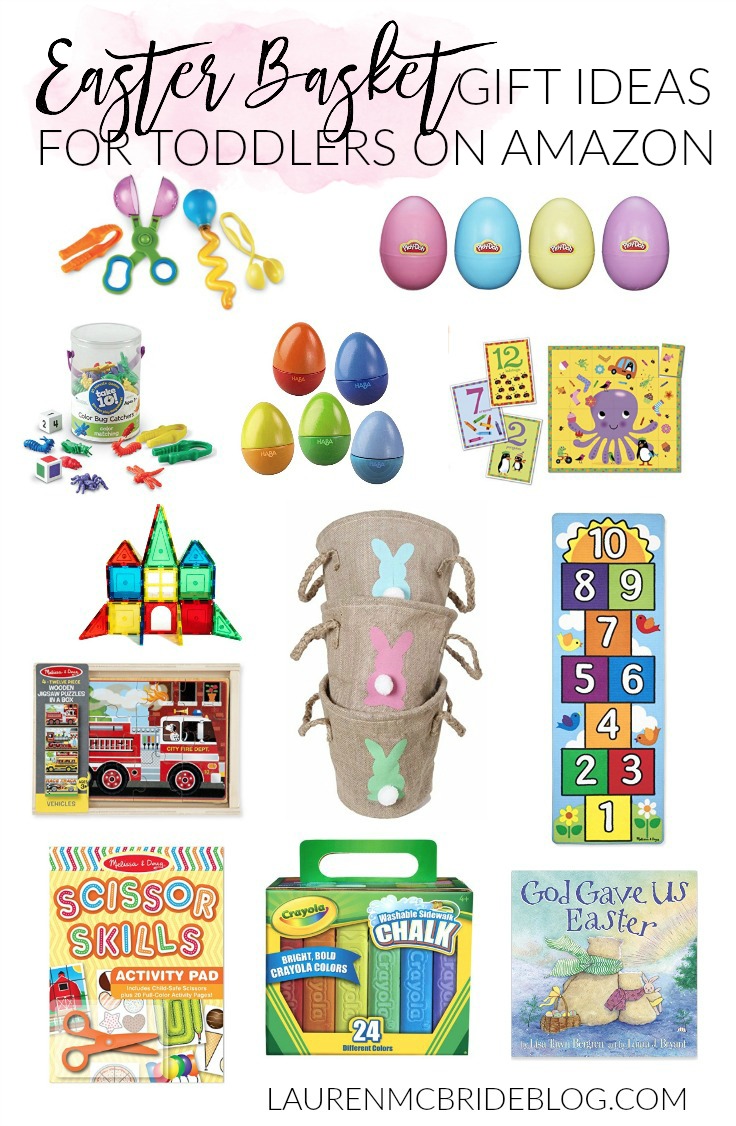 I'm having a hard time believing Easter is around the corner, but it's only a few weeks away! I'm more and more excited for holidays with the kids because they're at ages where they can enjoy traditions we create. Last year I did a mini Easter egg hunt with Landon, and he had such a blast! I plan on doing the same thing again this year as well. I also like getting the kids Easter baskets with a couple of treats and some new fun toys. I try to keep it minimal (there's no sense in buying a ton of stuff they end up not playing with), but this year I really want to focus on some education toys and games for Landon. I found some great easter basket gift ideas for toddlers on Amazon that I'm sharing below with you!
Learning Resources Helping Hands Fine Motor Tool Set. We've been working on our grip for holding crayons and markers, and I like that these will help develop it! I figured I would get a little box of puff balls for him to grasp with these tools.
Play-Doh Spring Eggs. What kid doesn't like Play-Doh? I feel like it's always drying up in our house, so new Play-Doh is always in order!
Learning Resources Take 10 Games Color Bug Catchers. Also great for fine motor skills, I thought this was a cute educational game for counting and colors too!
HABA Shakin' Eggs. These are cute for younger toddlers, like Noelle!
Peaceable Kingdom Numbers Match Up Memory Game. Another great game for Landon! He's been loving matching games lately, and I think this one will help identifying numbers, too.
Shape Mags. Our kids LOVE THESE. Noelle likes to play with them on the fridge, Landon loves to build "houses." It amazes me at how occupied it keeps them!
Melissa & Doug Jigsaw Puzzles. Landon loves his puzzles, and also trucks of all kinds! He will totally love the fire truck and ambulance puzzle!
Melissa & Doug Scissor Skills Activity Book (with a pair of safe scissors!). We've been practicing our scissor skills, and I love the concept of this! I think it's a great activity book for some quiet time for Landon.
Sidewalk Chalk. Again, a sure fire win with both kids. If only it would warm up outside!
God Gave Us Easter Book. We have a few of these books, and I really love them. I want my children to understand the holidays they're celebrating, and these are a super cute way to show them!
Melissa & Doug Hopscotch Game. Okay, I'm so excited to give this to Landon! It looks like a really fun game to play inside while we're waiting for spring to show up!
Bunny Easter Basket. I thought these bags were so cute and had to include them for good measure 😉
---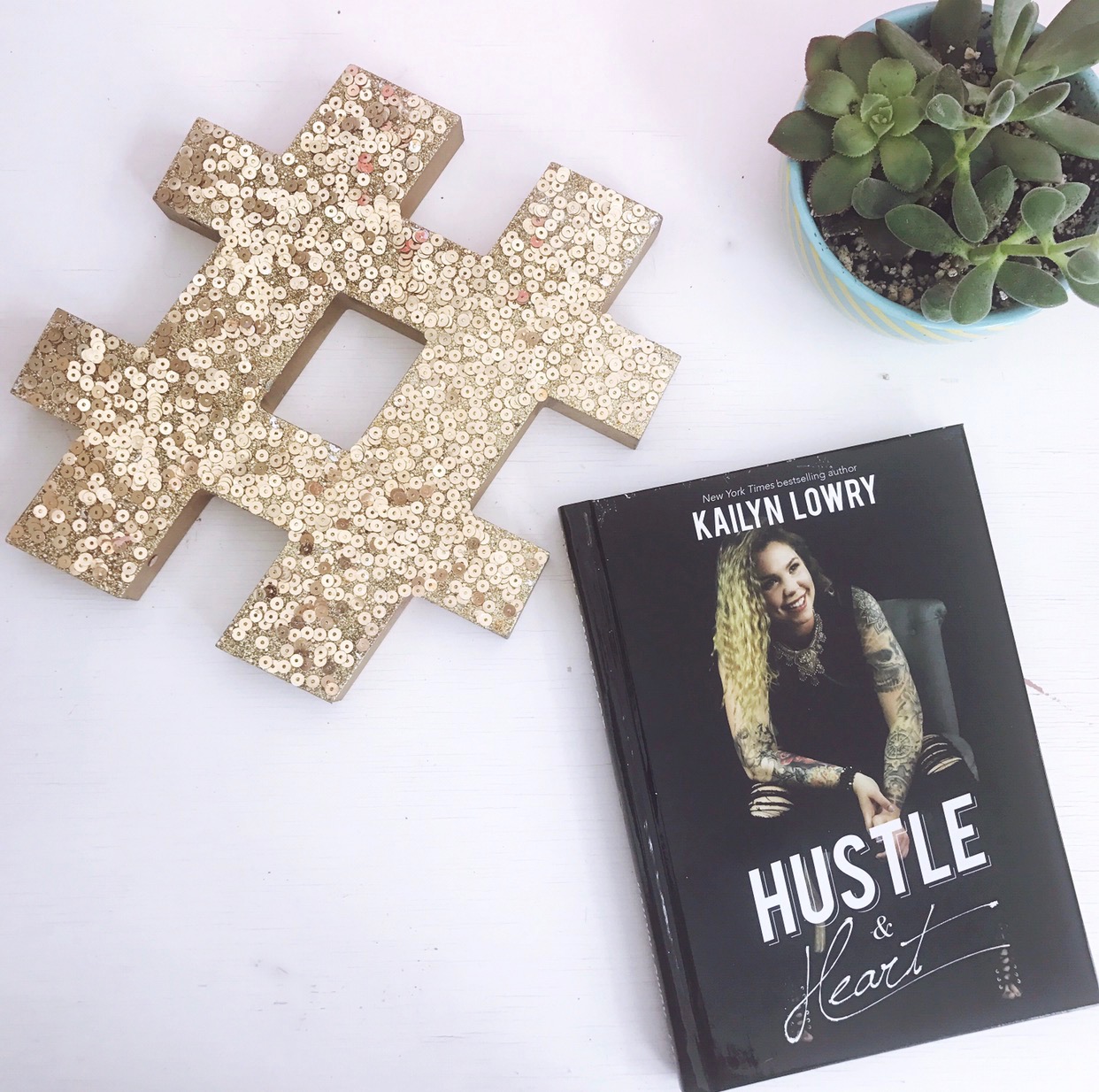 I am so excited to be joining Kail Lowry for a Virtual Book Tour in honor of her new book Hustle & Heart! If you're in the Baltimore area, you can meet Kail in person at her book signing March 25th at noon at John Hopkins University Barnes and Noble! Be sure to visit these other awesome posts from this virtual blog tour, listed below!