Thank you to Birkenstock and Zappos for sponsoring today's post!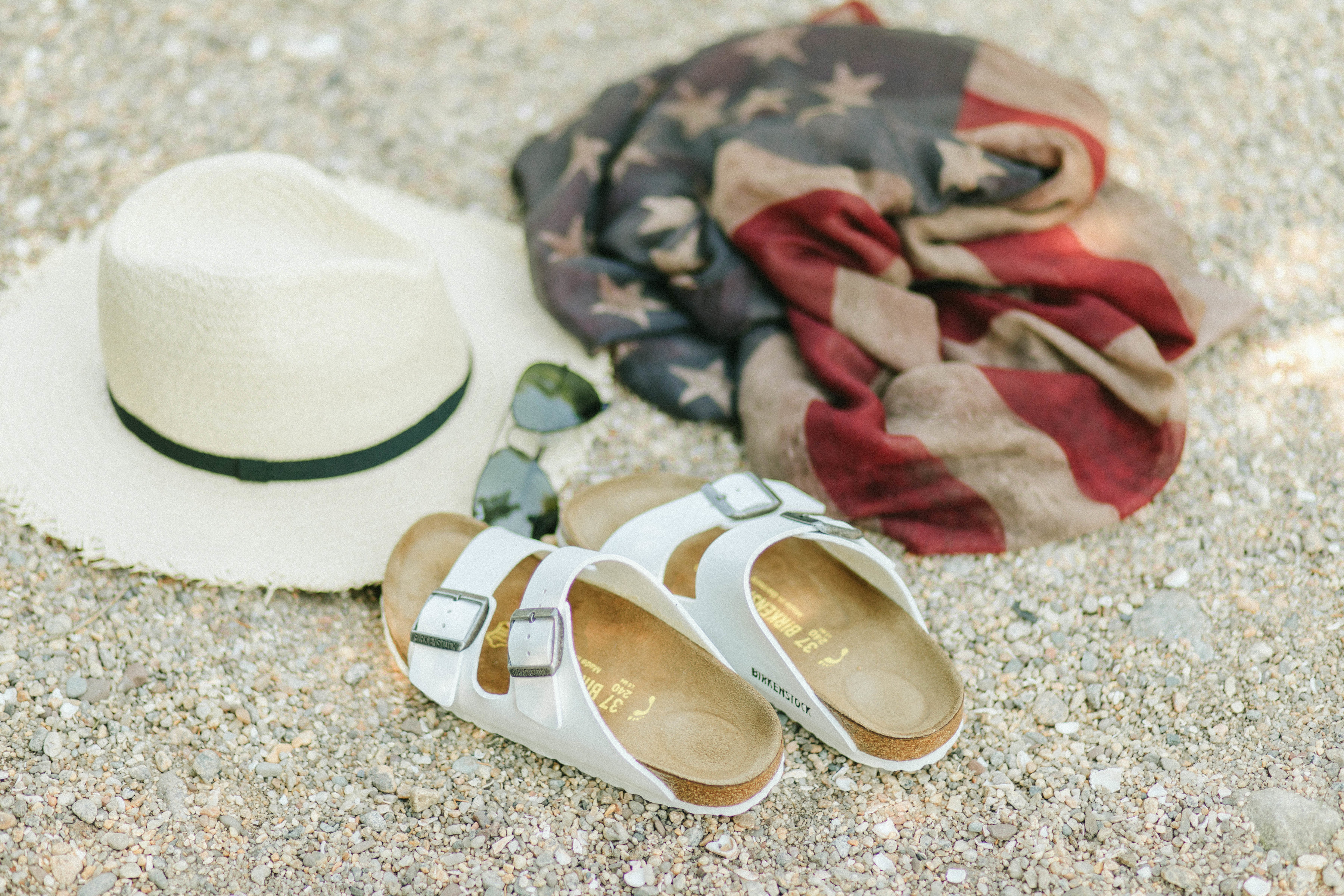 Ahhhh, Birkenstocks. They bring me right back to my 12 year old self who used to rock a pair daily. I was SO thrilled these made a comeback in the past few years, and I'm honored to be partnering with the brand today to show you How to Style Birkenstocks for the Summer! These are my favorite sandals to wear, especially as a mom, because they're so comfortable and versatile! So today I'm giving you a few tips on how to style them, along with some simple outfit ideas for summer!
How to Style Birkenstocks for Summer
Birkenstocks are by far the most comfortable sandals I've ever owned. Their strategically designed footbed sets them apart because it's built for lasting comfort (which I need since I'm chasing kids all day!). They are the perfect mom shoes, and I find myself grabbing them before any other pair of shoes in my closet. I always buy my Birkenstocks on Zappos.com because of their INCREDIBLE customer service, FAST and free shipping, and free returns! They have all the Birkenstock styles I love, and including red, white, and blue styles that are perfect for a patriotic summer. I grabbed a pair of their white Arizona sandals because of the versatile color and Birko-Flor material that's easy to clean! I wear them with just about any outfit, but here are my favorite ways to style them below!
Jean shorts and a top. This is the easiest way to style Birkenstocks for the summer because it's simple and casual! I like them with a simple tank or even with an adorable top like this striped one below. Either way, keep it casual – Birkenstocks are meant for comfort and functionality, so they're best worn with casual styles!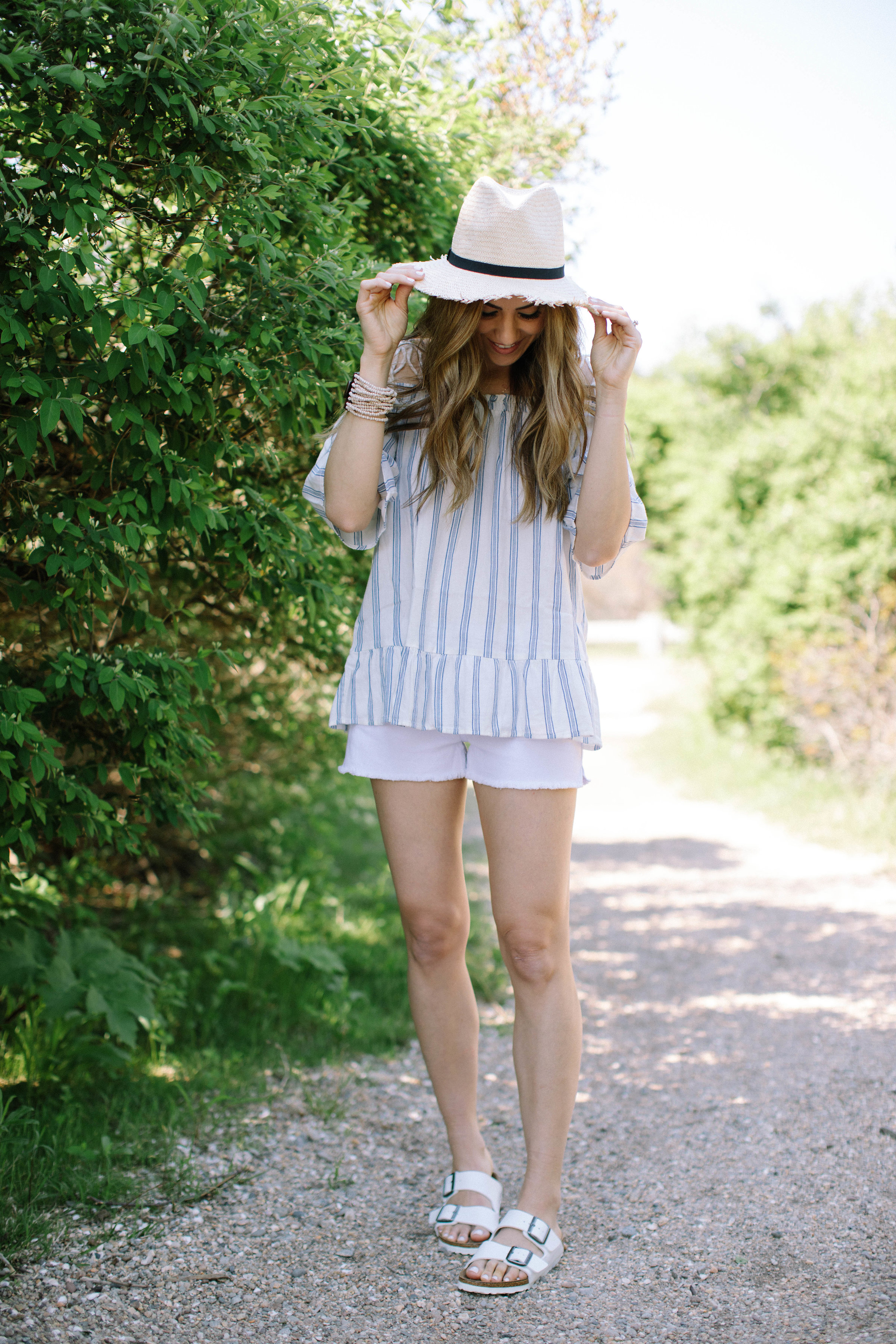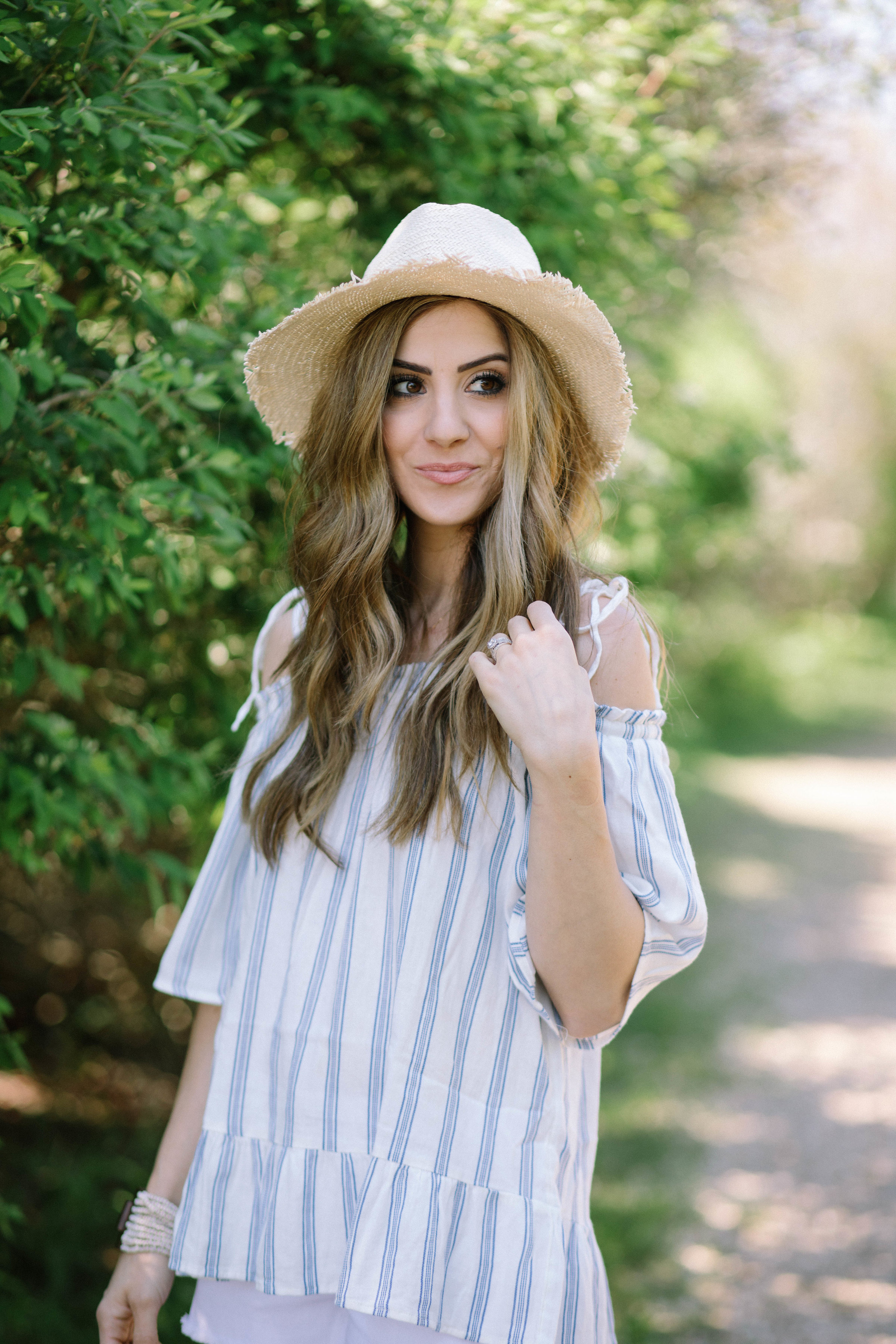 A casual sundress. I live in sundresses in the summer because they're so easy to throw on and are essentially effortless (and requiring minimal outfit planning, SCORE!). I love how easy and relaxed they look paired with a pair of Birkenstocks.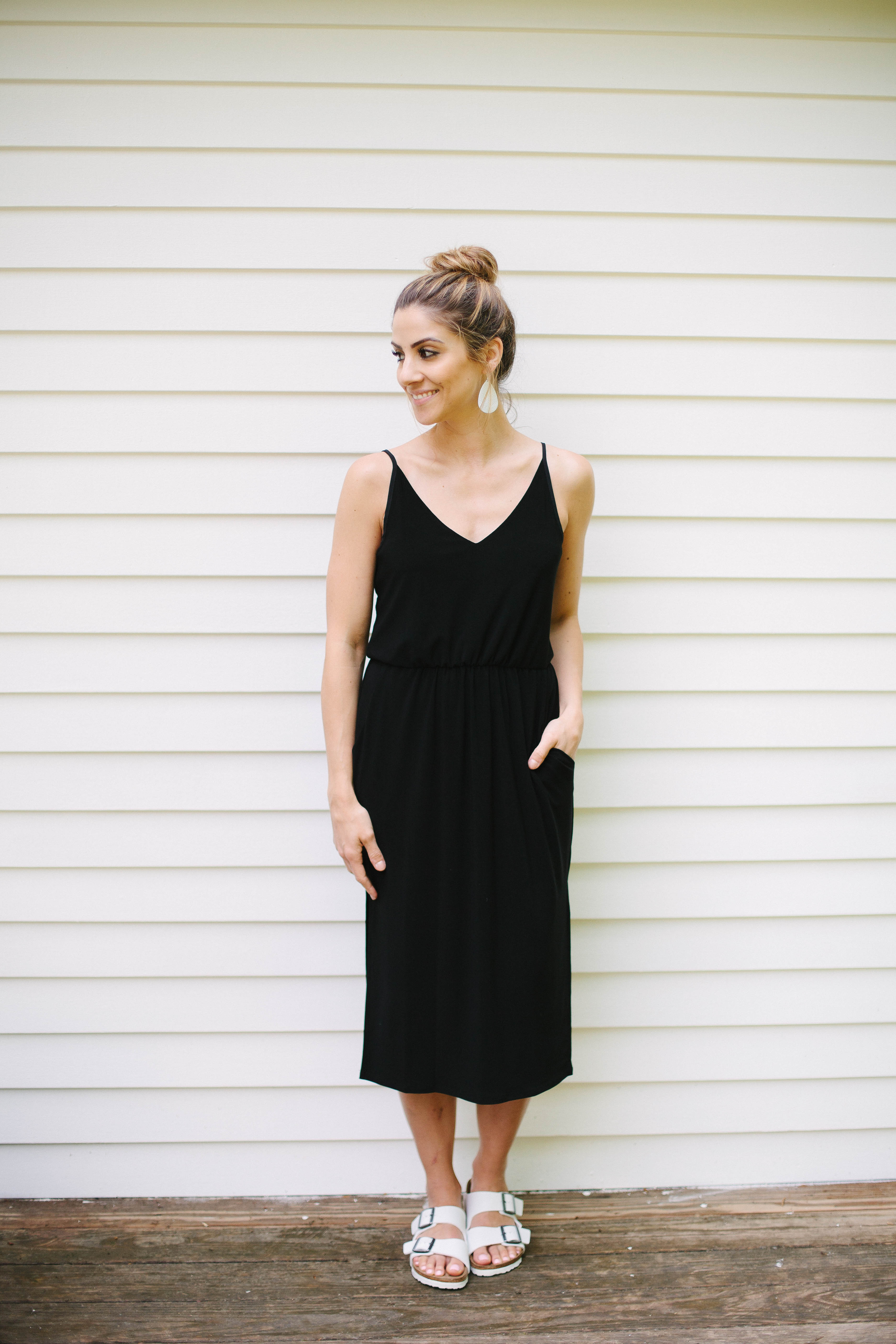 Joggers and a tee. I still love jogger pants for cooler summer nights on the beach, and wearing them with a basic tee and my Birkenstocks are quite possibly my favorite way to wear them!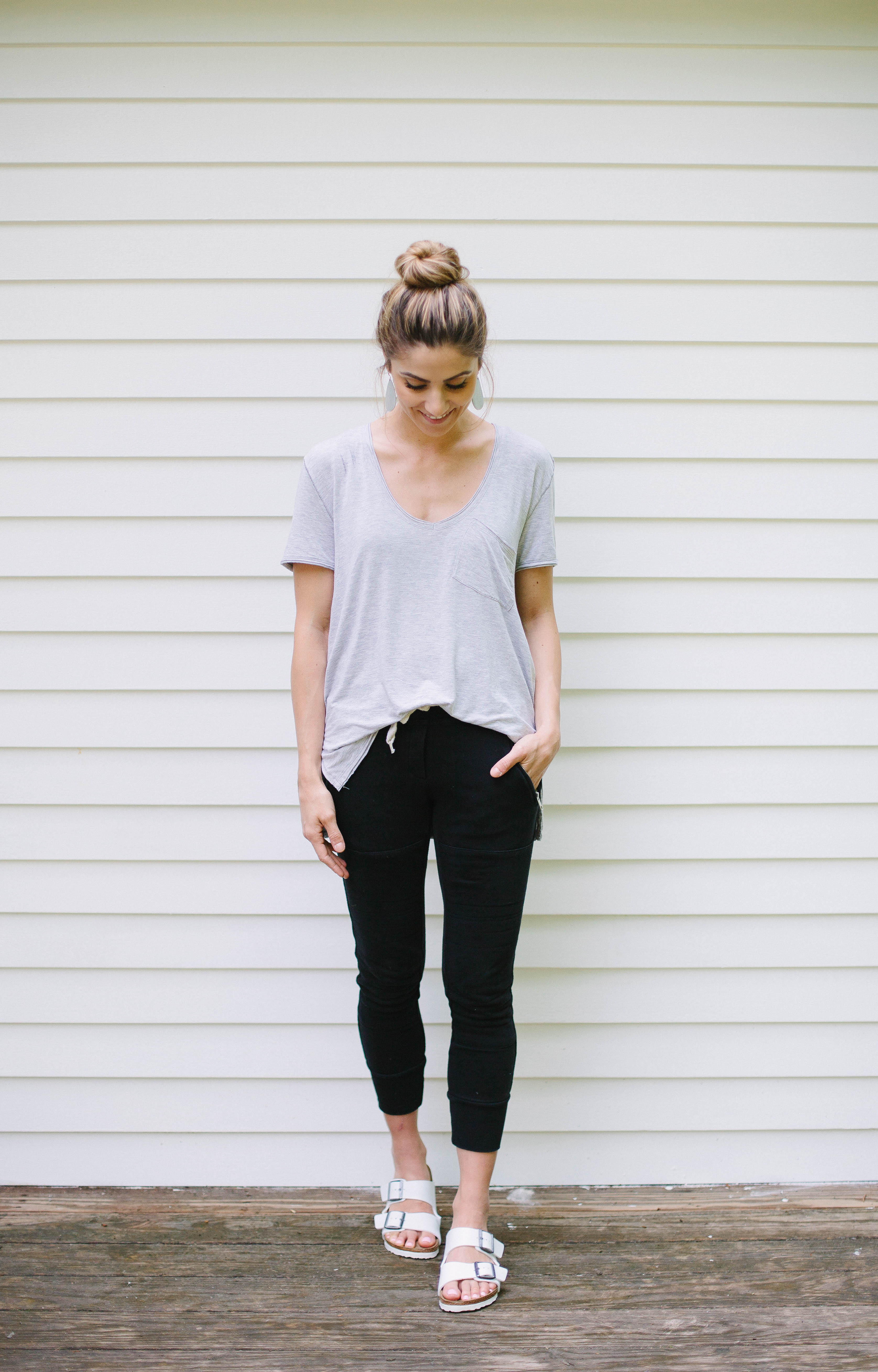 A casual skirt and a knotted tank. Wearing Birkenstocks with skirt can actually make the outfit look more casual. I have this basic black pencil skirt I love because its knee length and looks super cute with a basic tee or tank! These white Birkenstocks dress it down and make it a great casual summer outfit that's, most importantly, comfortable!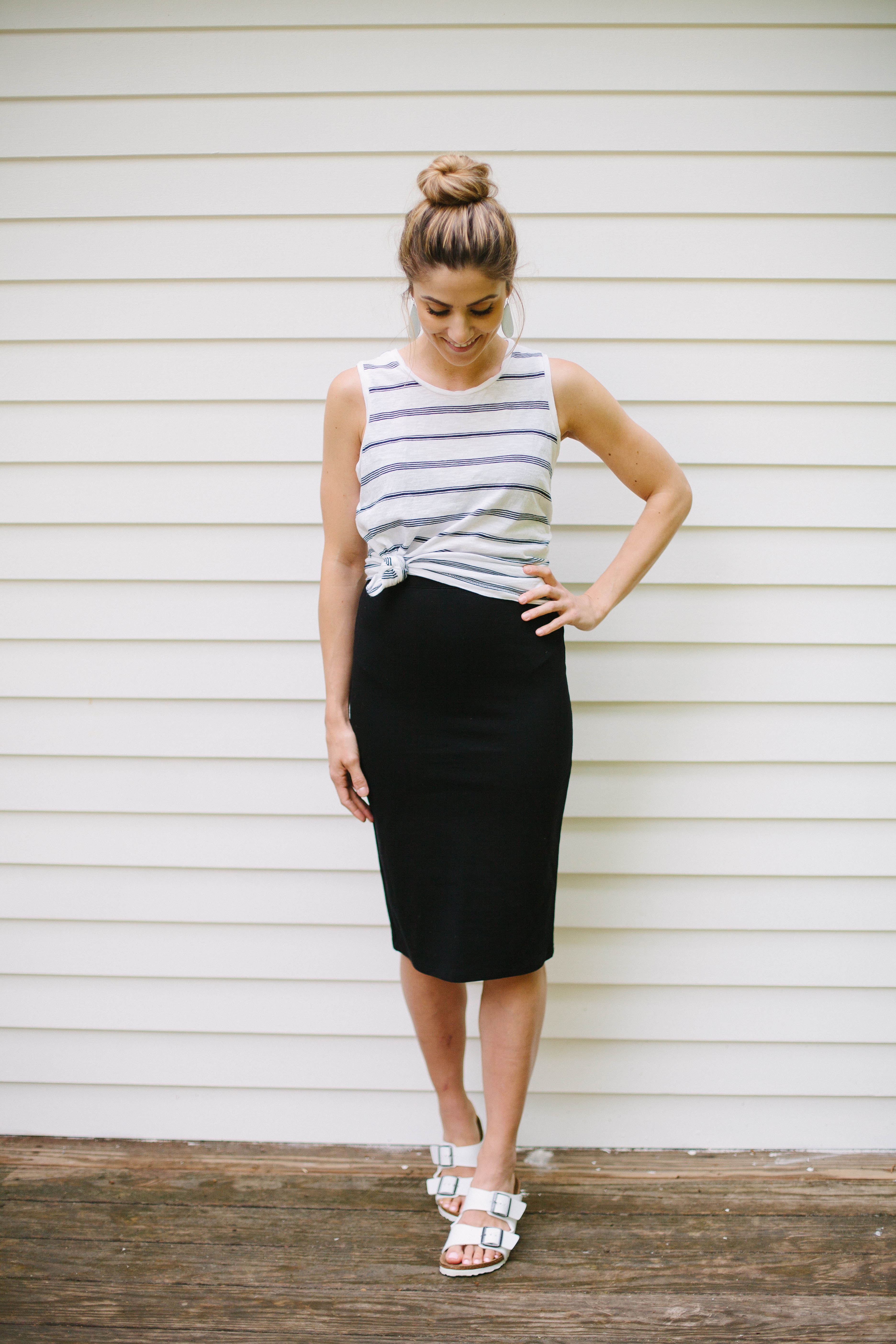 Tips When Purchasing Birkenstocks
The Birkenstock Narrow width actually accommodates both narrow AND medium width feet. If the footprint on the footbed is solid, its narrow width. If it's an outline, it's regular width. I actually have the narrow width and they fit me perfectly!
Check the size chart. I'm a size 7, and I have a size 37 in Birkenstocks. the 37 actually fits shoe size 6-6.5 according to the Birkenstocks size chart. I have a small 7 foot, so the 37 fits me well! If you're a half size, I recommend sizing up!
Give them time to break in! The footbed will mold to your foot over time, so the more you wear them, the quicker that will happen!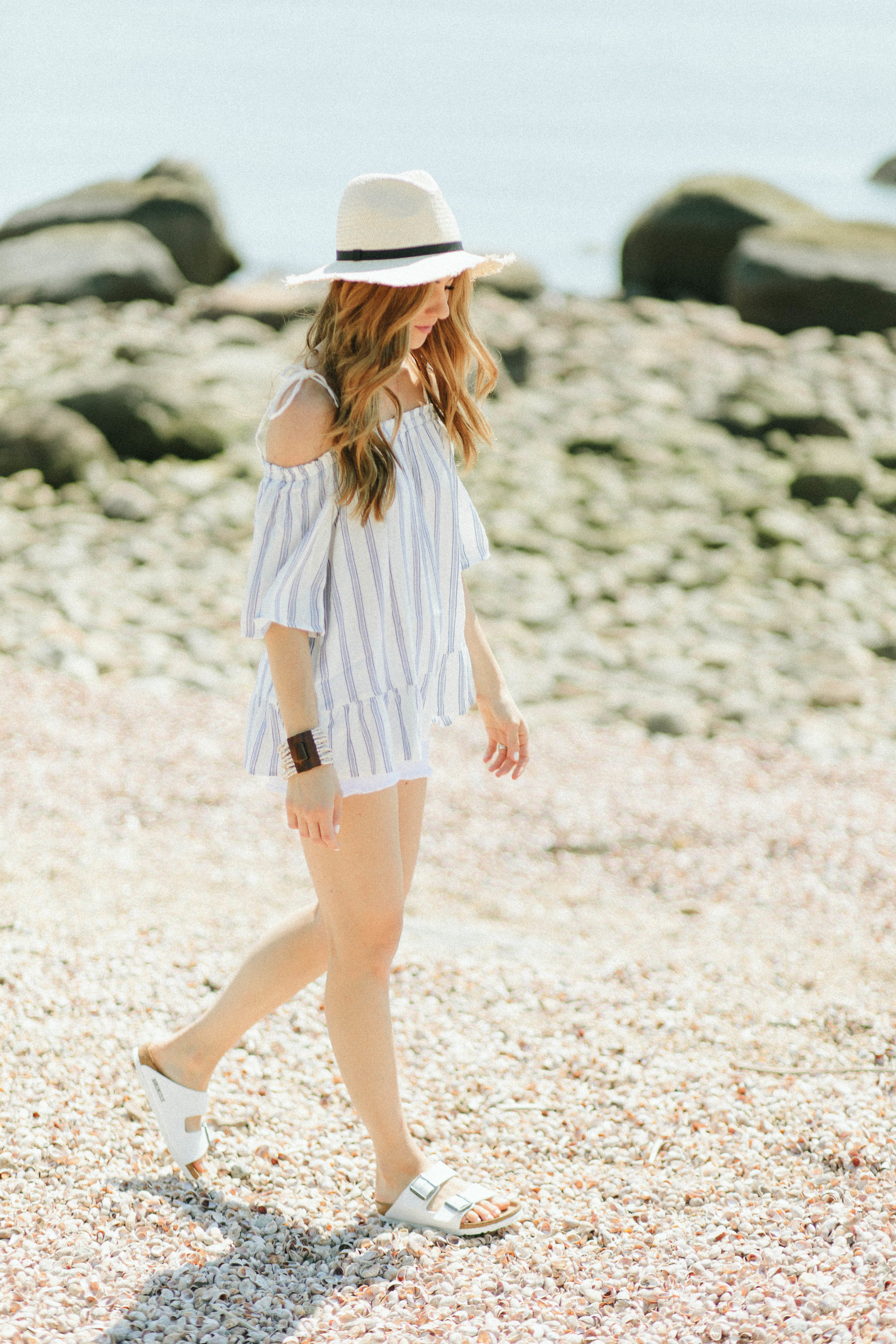 As you can see, Birkenstocks are your must have shoes for the summer! And if you purchase them on Zappos, you'll be sure to get them delivered to your door quickly and in time for your next summer party!