I turned 31 this year, and officially being in my thirties has me aware of my skin more than ever. I've always been particular with my skincare products, and have made sure to take the best care of my skin as possible. But with every year passing, I'm making skincare more of a priority. My mom is nearly 60 and has amazing skin – I can only hope she passed her good genes down to me! But she taught me some really important skincare tips over the course of my 31 years, and since she looks so great for her age, I trust her advice! Today I'm sharing with you the Best Anti-Aging Beauty Tips my mother taught me!
Best Anti-Aging Beauty Tips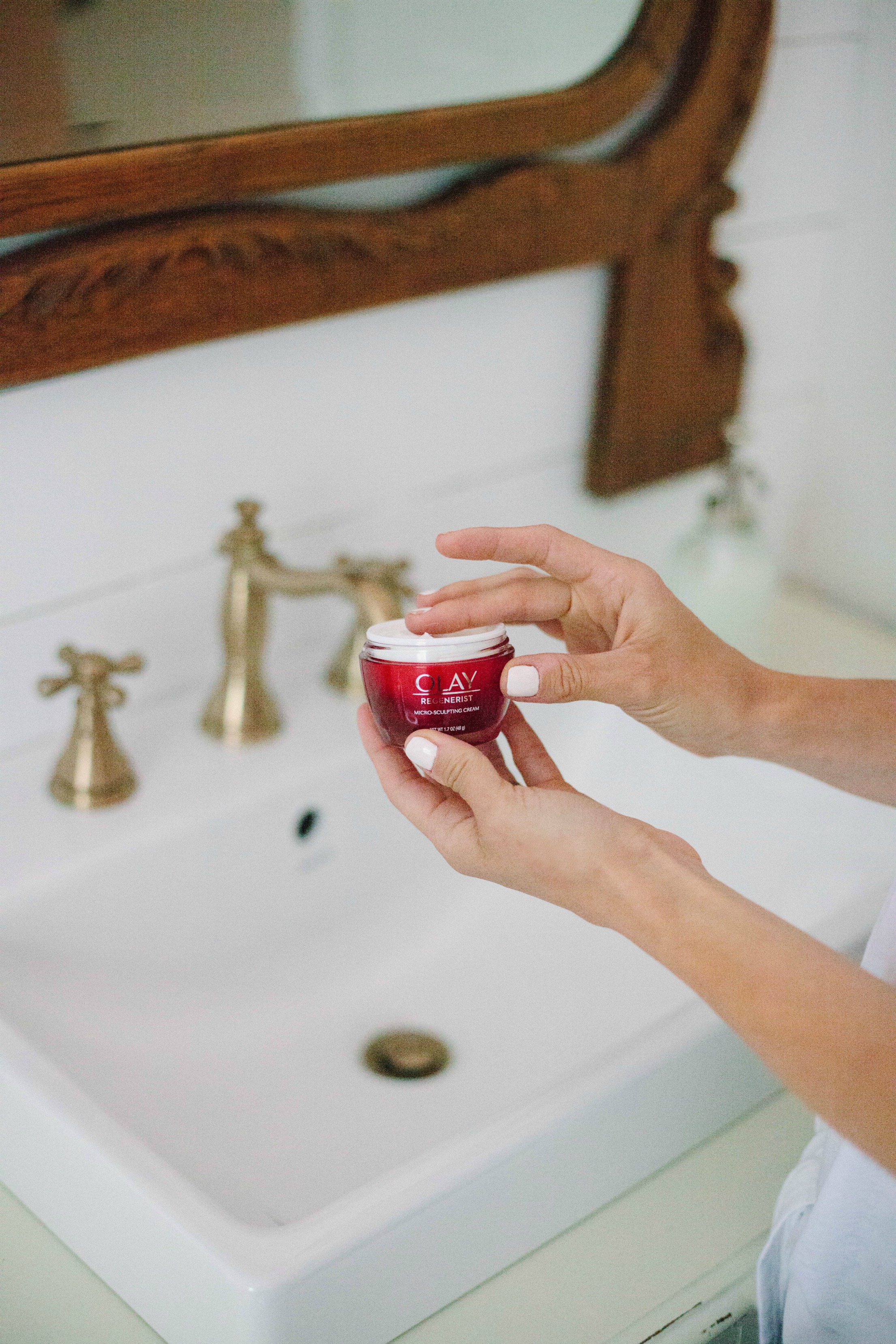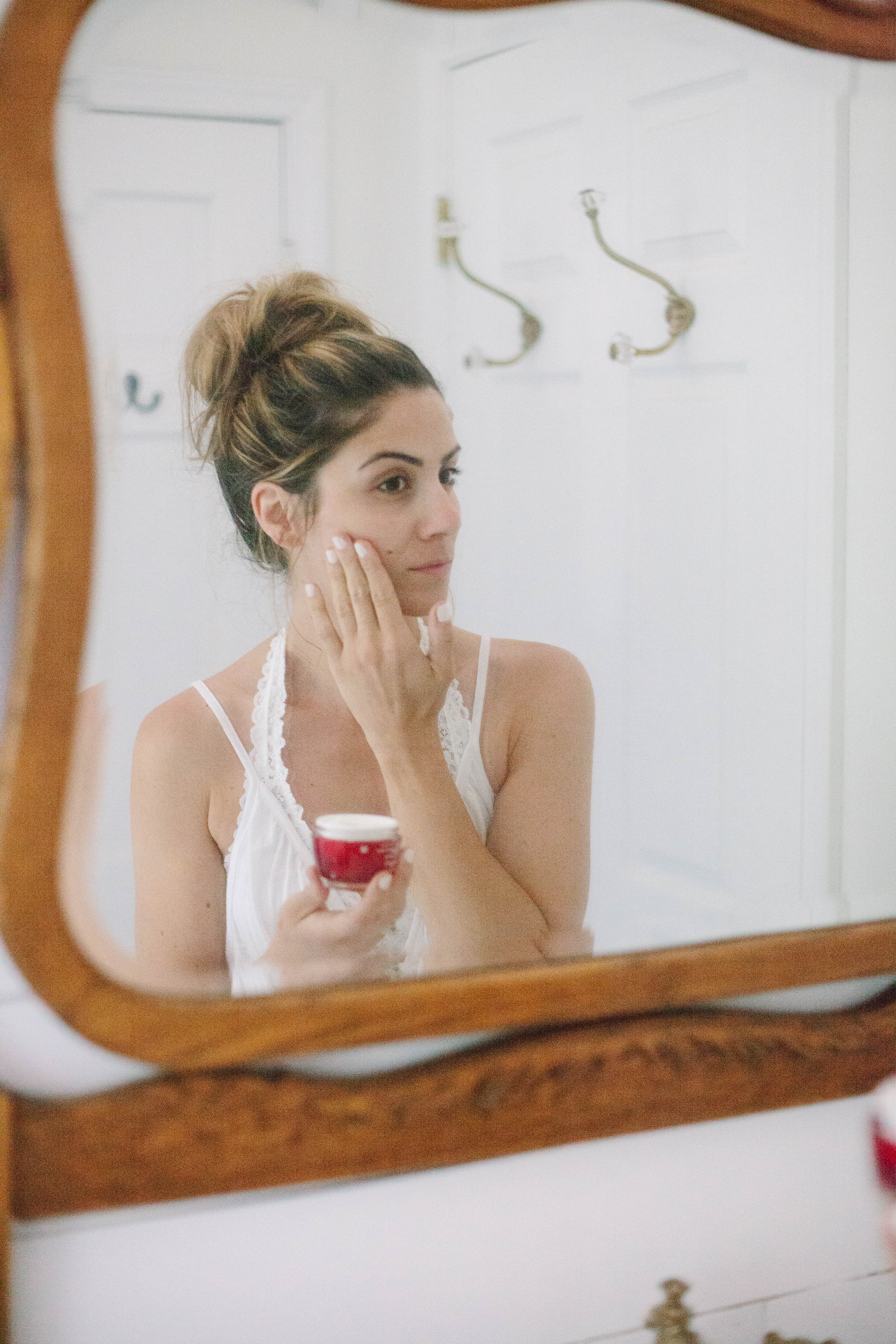 Use an anti-aging moisturizer. I'm big on moisturizing my skin day and night, but I recently switched over to a moisturizer with anti-aging properties. Olay Regenerist Micro-Sculpting Cream visibly reduces the appearance of lines, boosts hydration, and brightens skin on day ONE. Skin is noticeably firmer with improved elasticity after 2 weeks, and after 4 weeks it reduces the look of up to 10 years of wrinkles! I was really impressed with how great my skin looked even after just one use. I loved how hydrated my skin felt without being overly greasy. It was the perfect amount of moisture, and my skin looked more rested and vibrant…which is always a good thing for this tired mom of 2!
An independent test by the Good Housekeeping Institute demonstrated that Olay Regenerist Micro-Sculpting Cream outperformed 10 top prestige creams, one with a $440 price tag! That is AMAZING, especially since Olay can be found in the drugstore and at a reasonable price (under $30!)
Don't forget your neck! My mom taught me to ALWAYS include your neck when moisturizing, as it's one of the first places to show signs of age. She's nearly 60 and looks great for her age, so I'll take her word on it!
Wear an SPF. Proper SPF is important for multiple reasons, but sun damage causes early signs of aging. Wearing an SPF daily will protect against any sun damage, even when you're least expecting it. It should even be worn UNDER makeup!
Keep hydrated. Dry, dehydrated skin isn't do anything for us, ladies. It just makes us look dull and tired! Staying hydrated will keep your skin supple and smooth. Drinking water is good for you in general, and I know us moms often don't do it enough (because we're worried about everyone else!). But it is one of the most important things you can do for your body as a whole.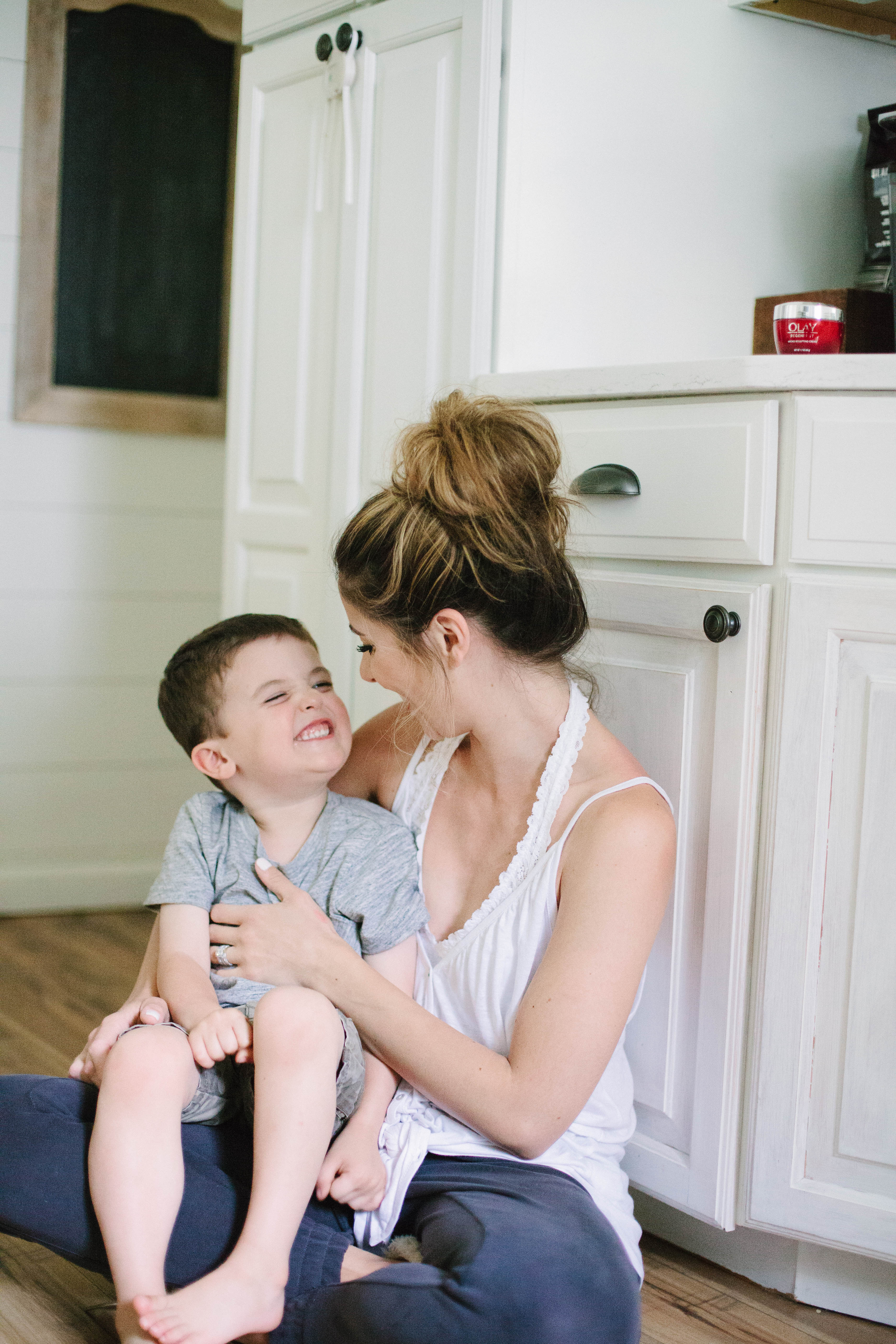 Use an eye cream. The area around your eyes is super delicate, and should be treated accordingly. I always use an eye cream to treat the area and keep it moisturized. I apply my eye cream in the morning and at night!
Don't forget the lips! Another delicate area that can easily look dry, keeping your lips moisturized and hydrated will keep them in their best condition.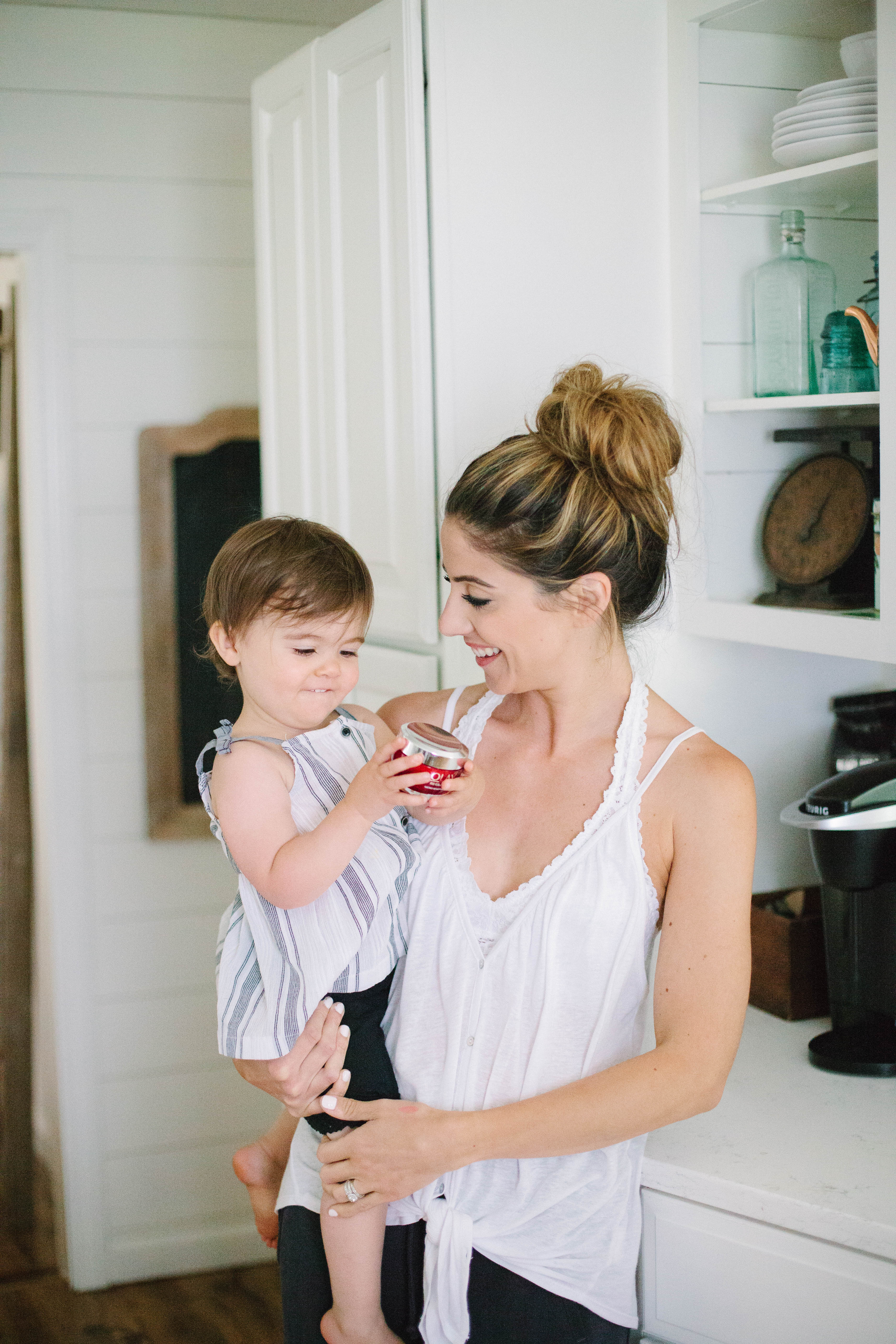 Moisturize your hands. My mom ALSO taught me that your hands are another place that show early signs of aging and to always keep them moisturized. I can see what she means here because when my hands are dry, they look cracked and wrinkly.
We all want to look as young as possible, right? But at the end of the day…wrinkles aren't a bad thing. Laugh lines show you've laughed your way through life. "11s" show you're an emotional person (which is never a bad thing). And crows feet just show you love to smile. 🙂 But overall, Olay Regenerist Micro-Sculpting Cream is a great anti-aging product to add to your regimen!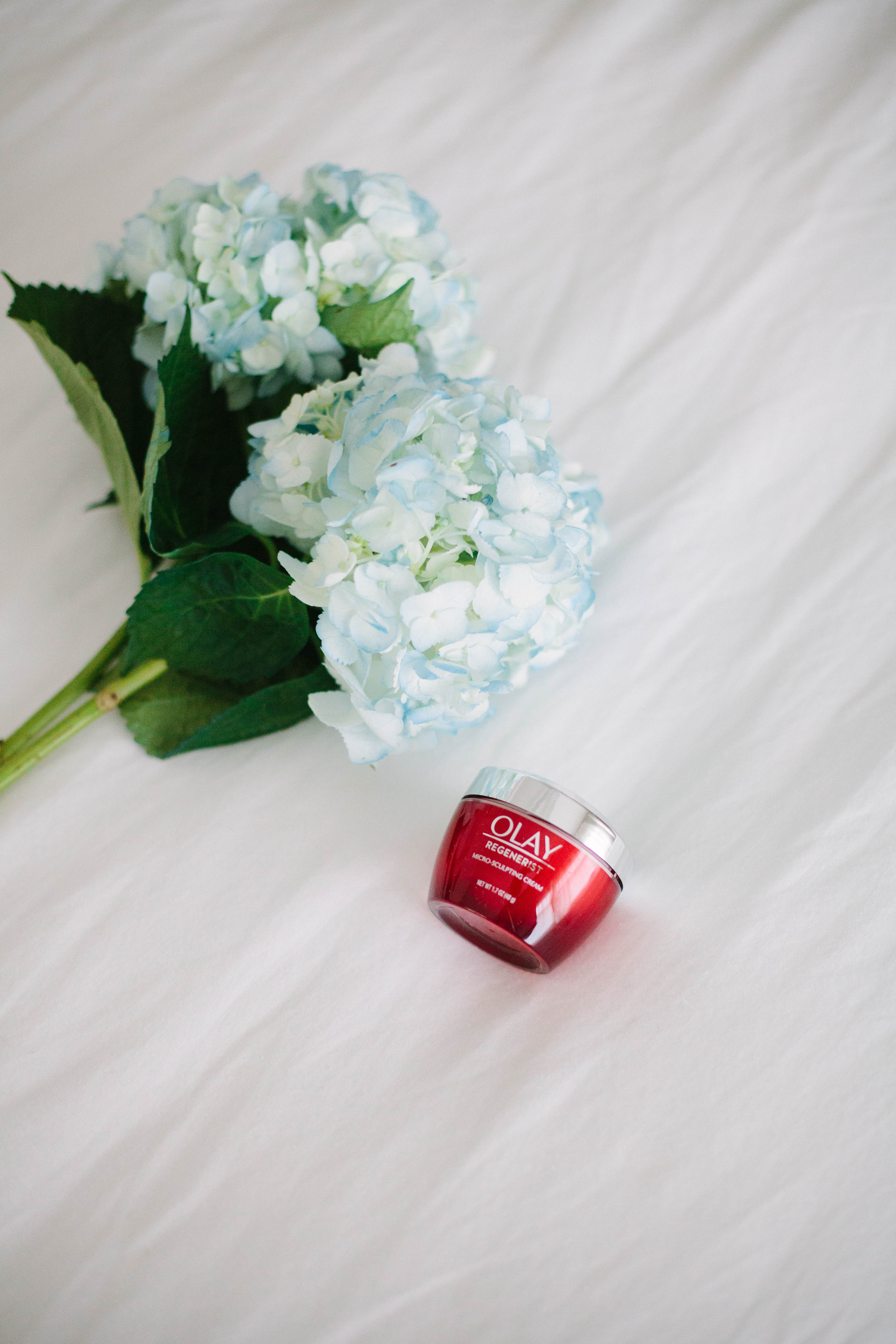 This is a sponsored conversation written by me on behalf of Olay. The opinions and text are all mine. #ageless #ad