My favorite piece of holiday decor is by far our King of Christmas 7.6ft King Flock LED Pre-lit tree. It is the most beautiful fake tree I have ever laid eyes on, and looks beautiful even without ornaments! Today I'm sharing a few FAQs about the tree, AND I have a coupon code for you!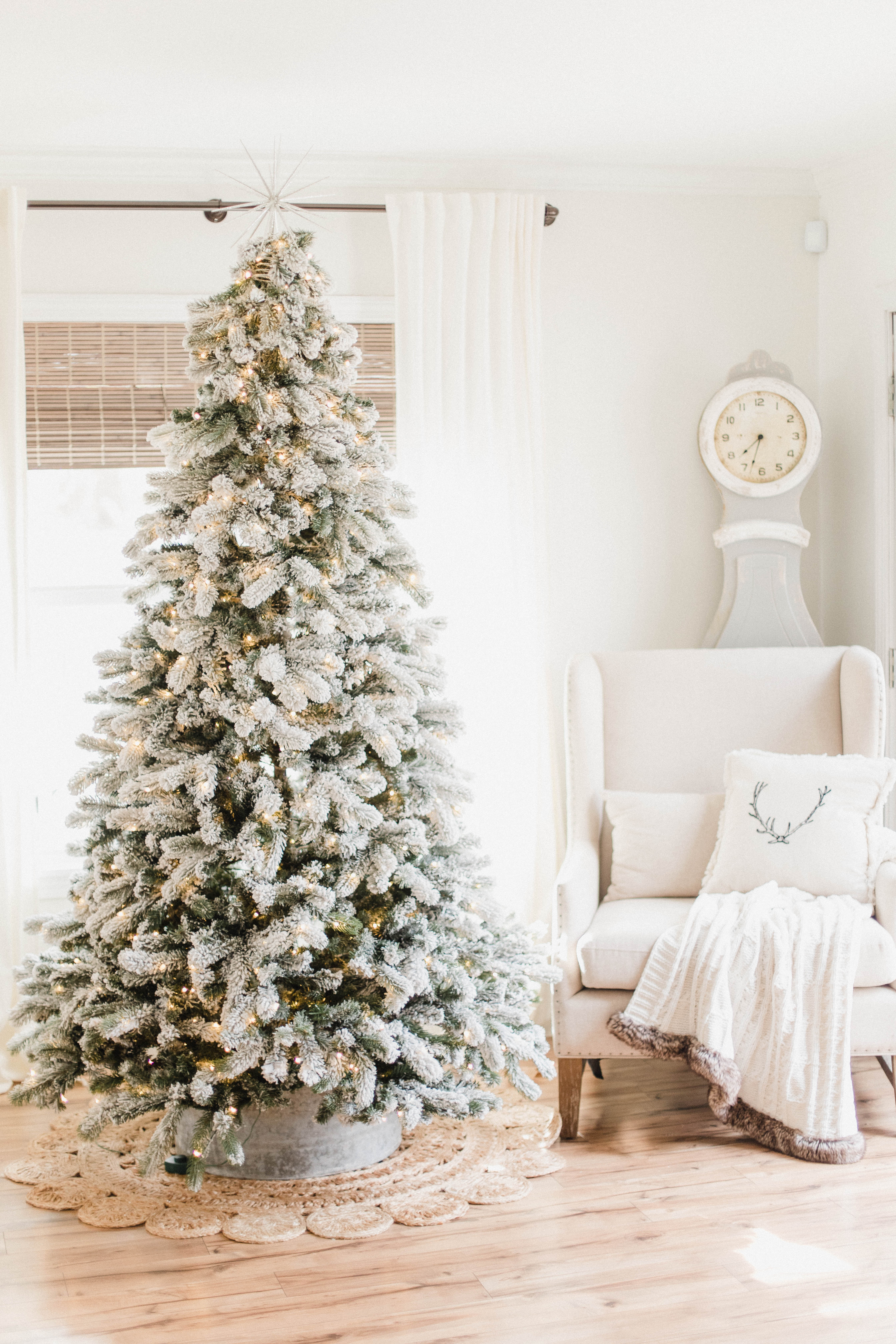 I used to have real trees growing up, and it's still a tradition I love and cherish. But I also know I kill every plant I come in contact with, so a real tree wouldn't stand a chance in our house until my kids are old enough to have the job of watering the tree everyday! Plus I don't feel like vacuuming up needles daily, especially with a crawling baby! That's just one reason why I love our King of Christmas tree!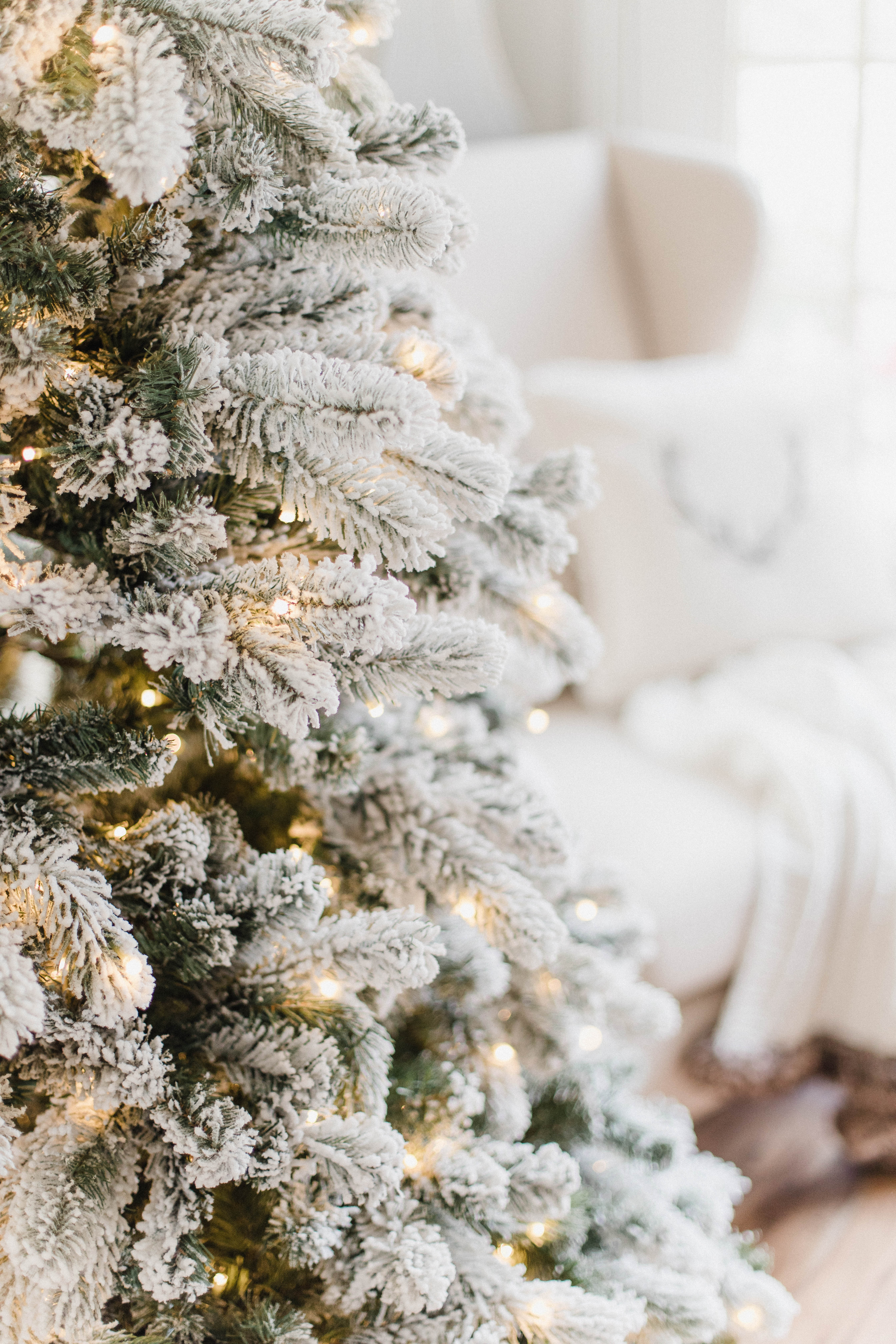 King of Christmas was kind enough to offer you a 10% off coupon code if you're looking to purchase!
Use the code LAURMCBRIDEBLOG for 10% off!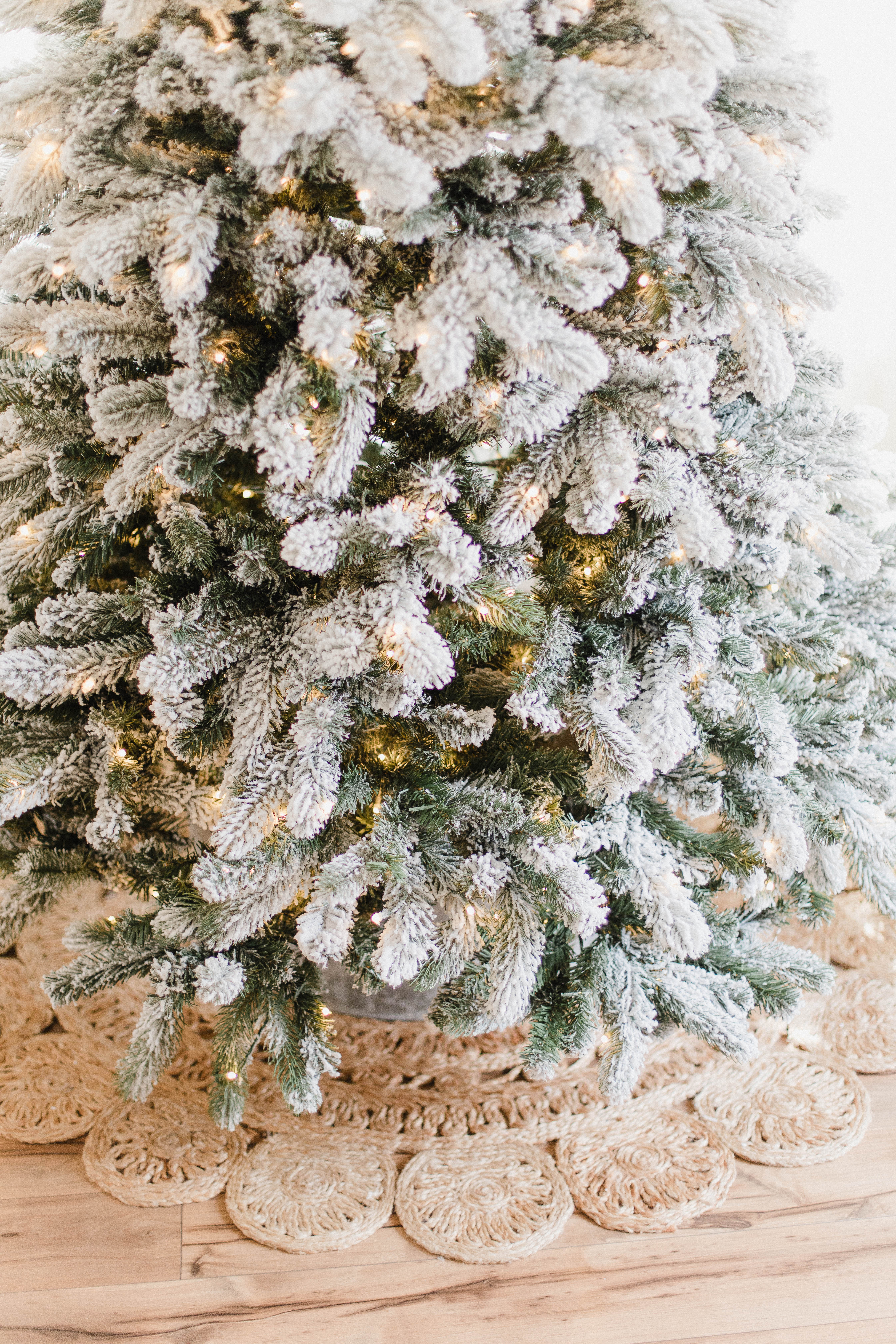 Some FAQs about the tree:
What size is our tree? How high are our ceilings?
We have 8ft ceilings and we have the 7.5ft King Flock Tree.
What's the difference between the King Flock and the Prince Flock?
The King Flock features more lights and tips, and is a little fuller and more authentic than the Prince. However, we own 2 Prince Flocks and they're honestly just as beautiful!
Does it shed?
Not really. Some of the flocking will fall off with set up, but it's MINIMAL compared to other flocked trees I've owned. I was really impressed with how well it stays on, and the tree still looks brand new.
What happens if a light goes out?
If one light goes out, the rest remain lit!
How is the set up?
SUPER easy. It literally clicks into place and lights up. It's seriously so simple. You will spend time adjusting the branches (as with any tree), and King of Christmas has some great tips on how to do this. I like to slant the branches down a bit like a tree would look with fresh fallen snow.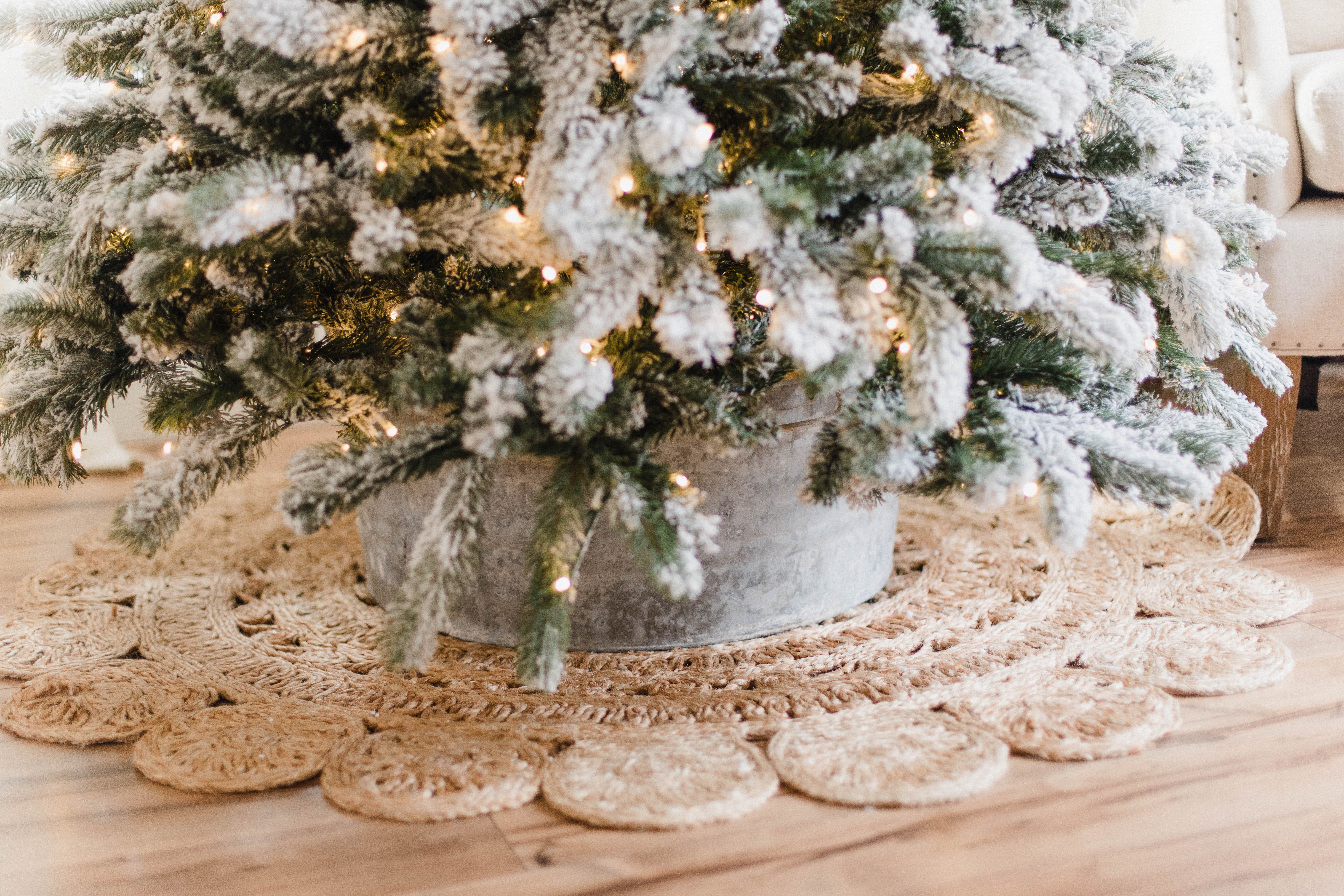 We use a vintage galvanized wash basin as our tree base (the stand fits perfectly inside), but I found some similar galvanized tree collars for you!

Under the wash basin is a round jute rug that we've had for years. Ours is 4 feet wide, and I liked some similar ones for you below as well.

You can shop our tree below! Again, we have the 7.5ft King Flock LED Pre-Lit tree! 🙂