This is a sponsored conversation written by me on behalf of Radio Flyer. The opinions and text are all mine.
With school (or preschool, in our case) out for the summer, and the weather FINALLY warming up, it's time for us to take advantage of some Summer Family Activities! I've got a short list of some fun activities for the entire family that will encourage you to spend time together, because that's what's most important (especially for our kids, right?). There's also an awesome giveaway below for your own summer adventure, so keep reading to learn more!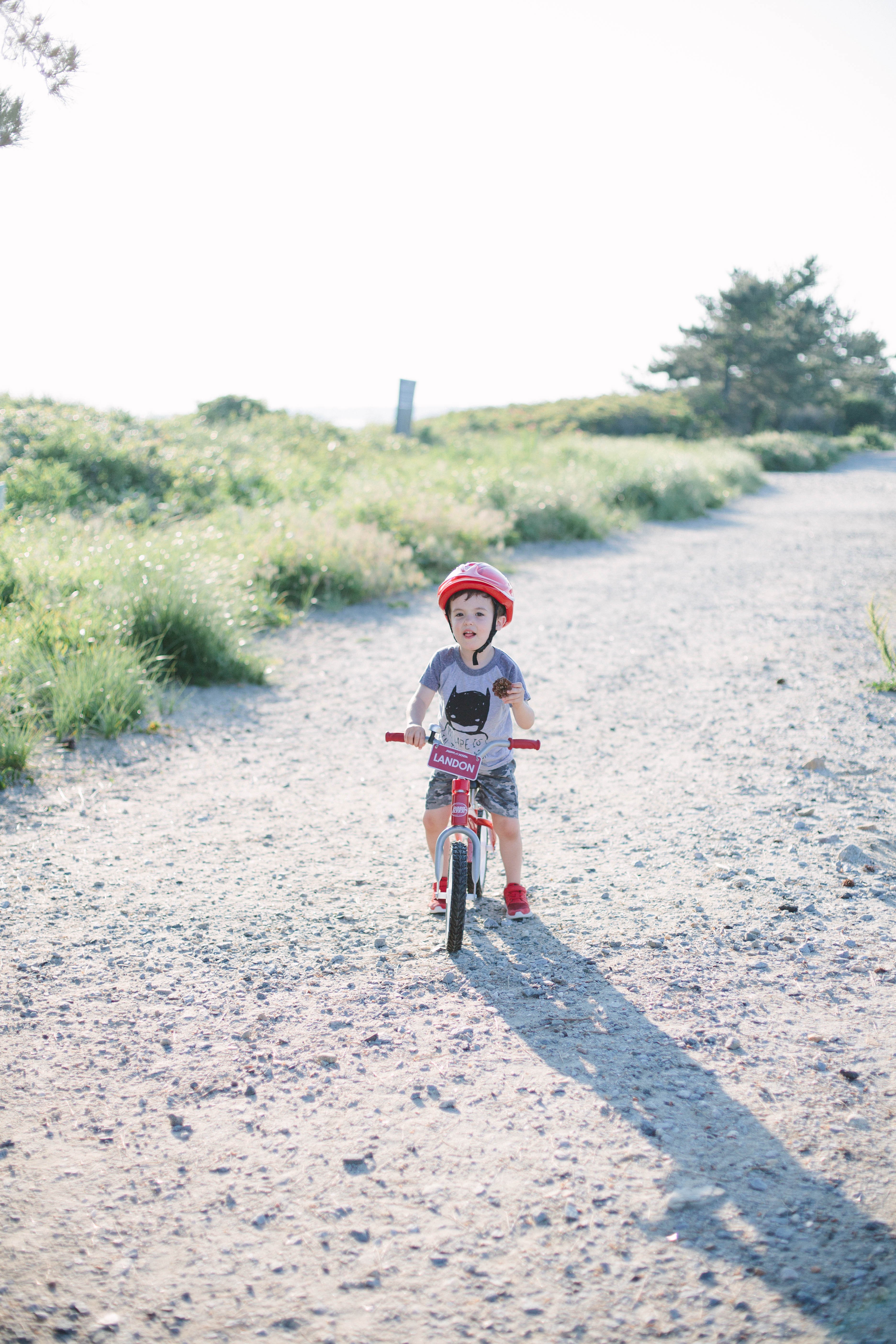 Summer Family Activities
Go on an adventure. Landon especially loves adventuring to new places. Maybe it's a new hiking trail, visiting a local state park, or checking out a recommended spot in your state! Landon loves to explore and experience new scenery, and now that Noelle is a little older she's enjoying it much more too! With Landon recently turning 4, we decided it was time for him to get his own "wheels" and got him Radio Flyer's Build-A-Balance Bike for his birthday! He'll still ride in the stroller, but we thought this was an even more fun way for him to experience our adventures! We knew we wanted to start him off on a Balance Bike because it helps with balance and control before upgrading to a regular bike. We supped it up with a bell and name plate to truly make it his own. Landon's previous bike was actually the Radio Flyer Build-A-Trike, which he graciously passed down to his little sister. We loved this trike because it allows us to control it, and grows with the child! Noelle enjoys riding alongside her big bro (which one of us pushing her, of course!). We'll take the kids on the bikes if we know we aren't walking really long distances that way they can ride along and have some fun instead of being strapped in a stroller. I think it makes our family outings that much more "adventurous!"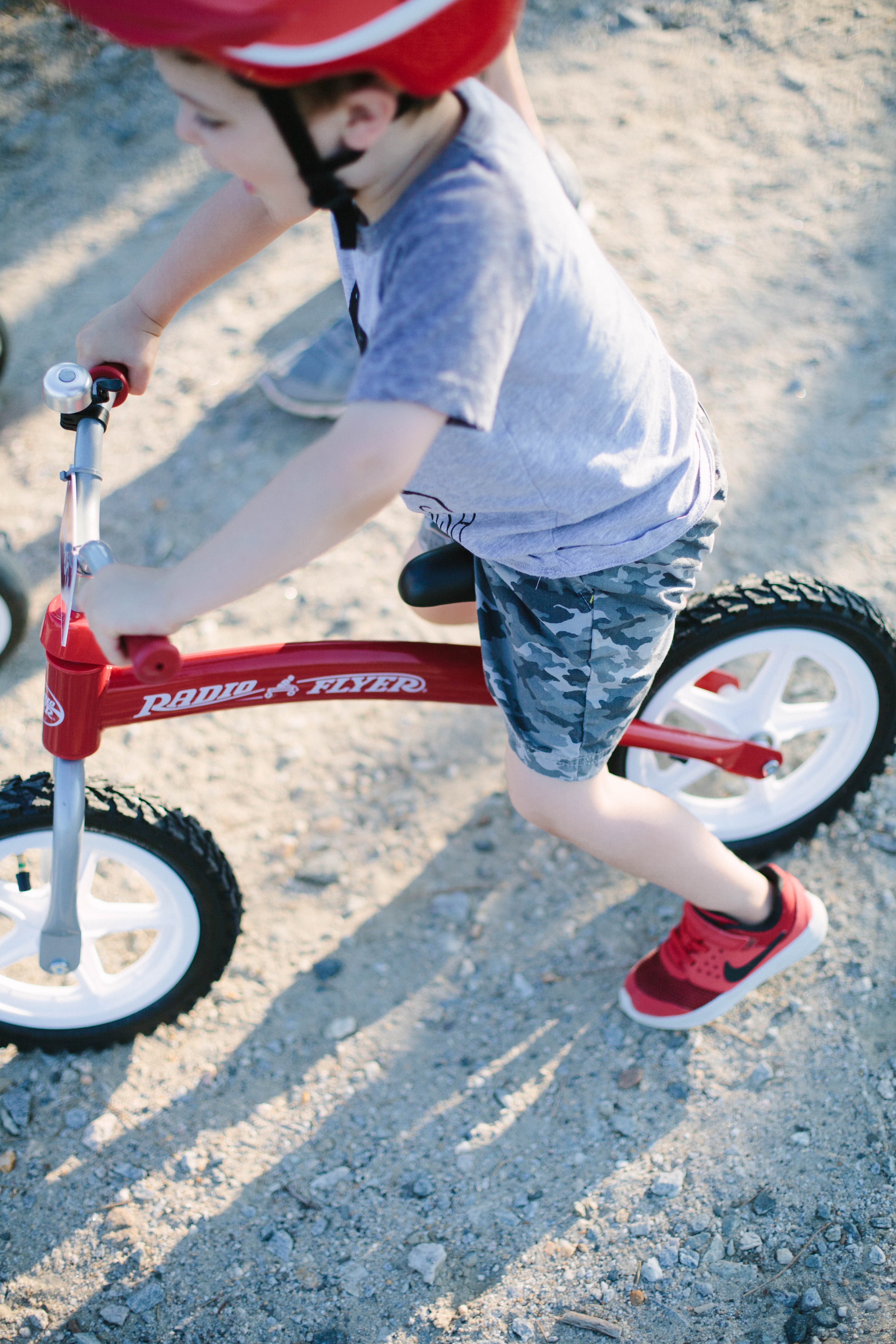 Plant a garden. This was on our list of things to do this year, and we finally finished it! The kids really enjoyed taking part in the process, and you can read more about how we got them involved right here!
Vacationing to new local places. I really believe that getting kids out of their usual environment is healthy and helps them learn to adapt to new places! We've taken a few local vacations in the past year, and in a couple of weeks we'll be visiting the Lake Champlain area for a few days! We've yet to travel up that way, and the resort we're staying at is very family friendly. I like that it's in driving distance, which cuts down on travel costs, but is far enough away to not feel like home. I would love some recommendations for restaurants if you have any!
Visiting the aquarium or zoo. Since Connecticut's summers are way too short, I like to take advantage of all the things we can't really do in the colder months as much as I can! A trip to the aquarium is always on the to-do list, and this year we hope to take the kids to the Bronx or Roger Williams Zoo!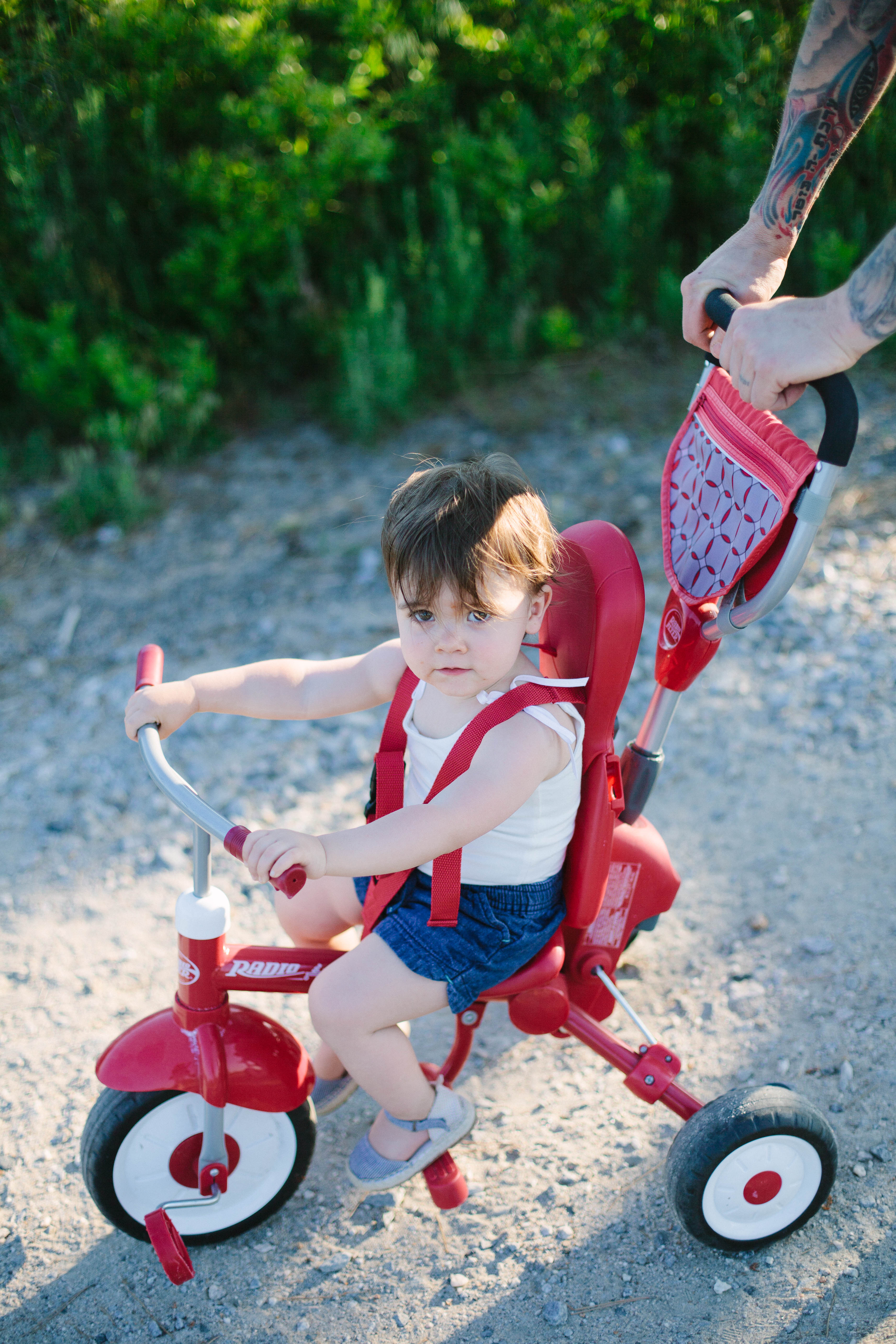 Fruit picking at a local farm. This is one of my favorite things to do in the summer! We have a bunch of local farms nearby, and I love to go strawberry and blueberry picking, and even apple and peach picking in the fall. With Noelle being a little older (and mobile!) this year, I plan on taking the kids picking over the summer. They both love smoothies, and I think Landon will especially love putting the berries he picked in the blender!
Local family events. There are always really cute and fun family friendly events along the shoreline in Connecticut during the summer! One of the local beach hotels does s'mores on the beach, and there's a little fair specifically for kids in early June every year. They'll also host outdoor movie nights and concerts on the green as well! Summer is always filled with local events, so check with town locals or browse events on Facebook to see what's happening!
Day trips to the beach. K, full disclosure. My husband hates the beach. So this is a family activity for us minus him, haha! We are SO incredibly lucky to live less than 5 short minutes from the beach (I've timed it!), and it's something I definitely don't take for granted. We try to visit as often as we can during the summer because our warm months are so short! If we don't go during the day, we'll often visit at night (and my husband prefers this much more!) after dinner to see the sunset. Some of the views here are absolutely breathtaking, and I love that my kids get to grow up by the shore like I did as a kid.
Bike rides in the neighborhood. Since getting his new Radio Flyer Balance Bike for his birthday, Landon is loving riding up and down the street pretending he's a fire truck (it helps that it's red!). With his little sister on her Trike at his side, he's been pretending to call her on the little bike bell to tell her where the "fire" is and that they need to go to the rescue. It's adorable to see them play together, and have the whole family involved (since we're pushing Noelle and Landon is still learning). Something as simple as a neighborhood bike ride can be refreshing and fun as a family, and it's free too!
Radio Flyer has been around for 100 years powering play and inspiring imagination in kids (and adults!) of all ages. To celebrate their 100th anniversary, Radio Flyer created a Travel Agency where kids are introduced to impossibly wonderful destinations they can only visit with their imagination and their Radio Flyer! You can see more about that here. I love that Radio Flyer encourages imaginary play, which I feel is so important in a world that's so driven by electronics. They're committed to great design and innovation, which is why they've remained relevant for 100 years! Radio Flyer is the world's leading builder in wagons, trikes, and other ride-on toys, which is why they're a household name.
Radio Flyer has been kind enough to offer a $100 gift card to ONE lucky reader to use towards your own Radio Flyer adventure! Enter via the Rafflecopter below (click A Rafflecopter giveaway if on mobile!).
a Rafflecopter giveaway
What are some of your summer family activities you have planned this year?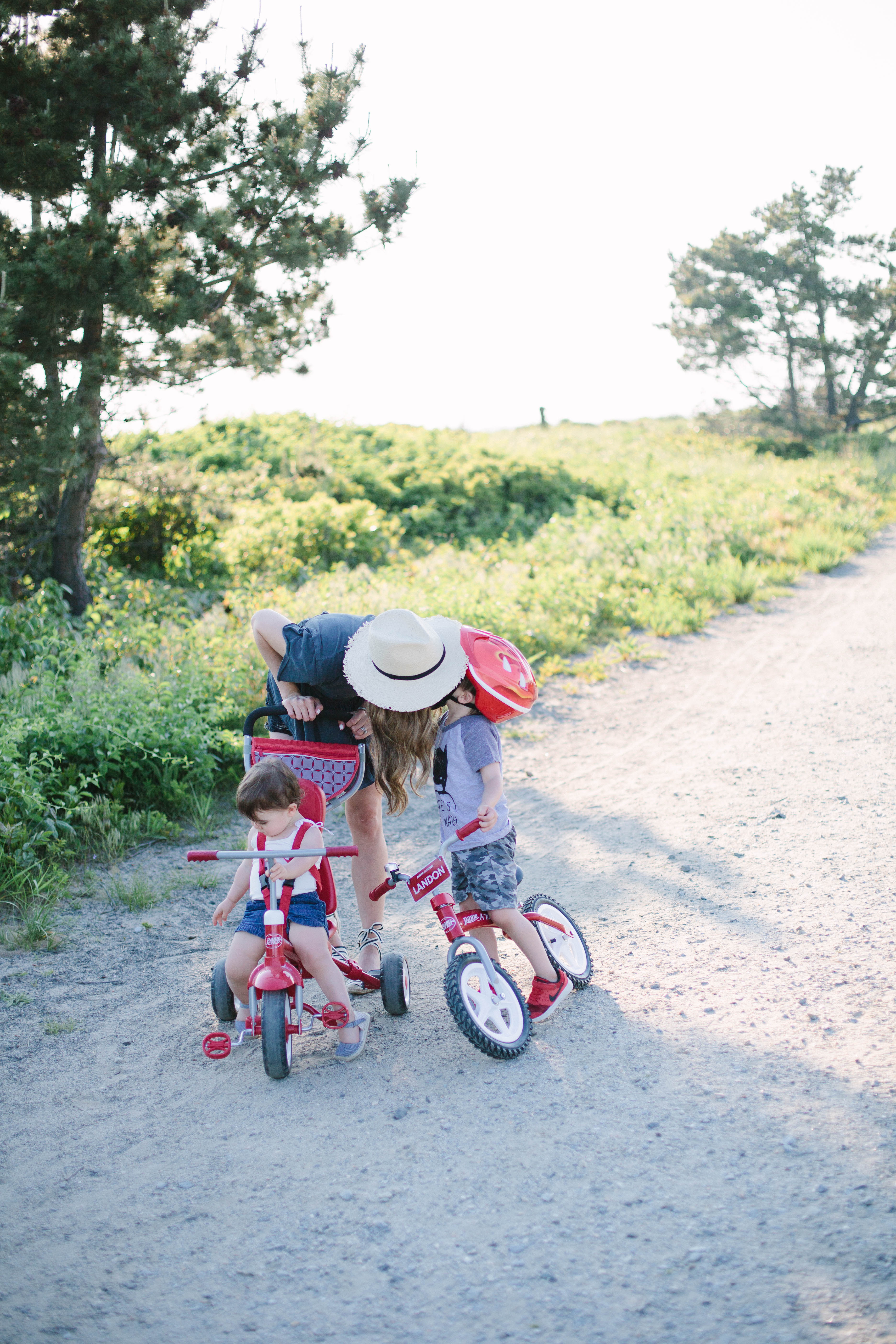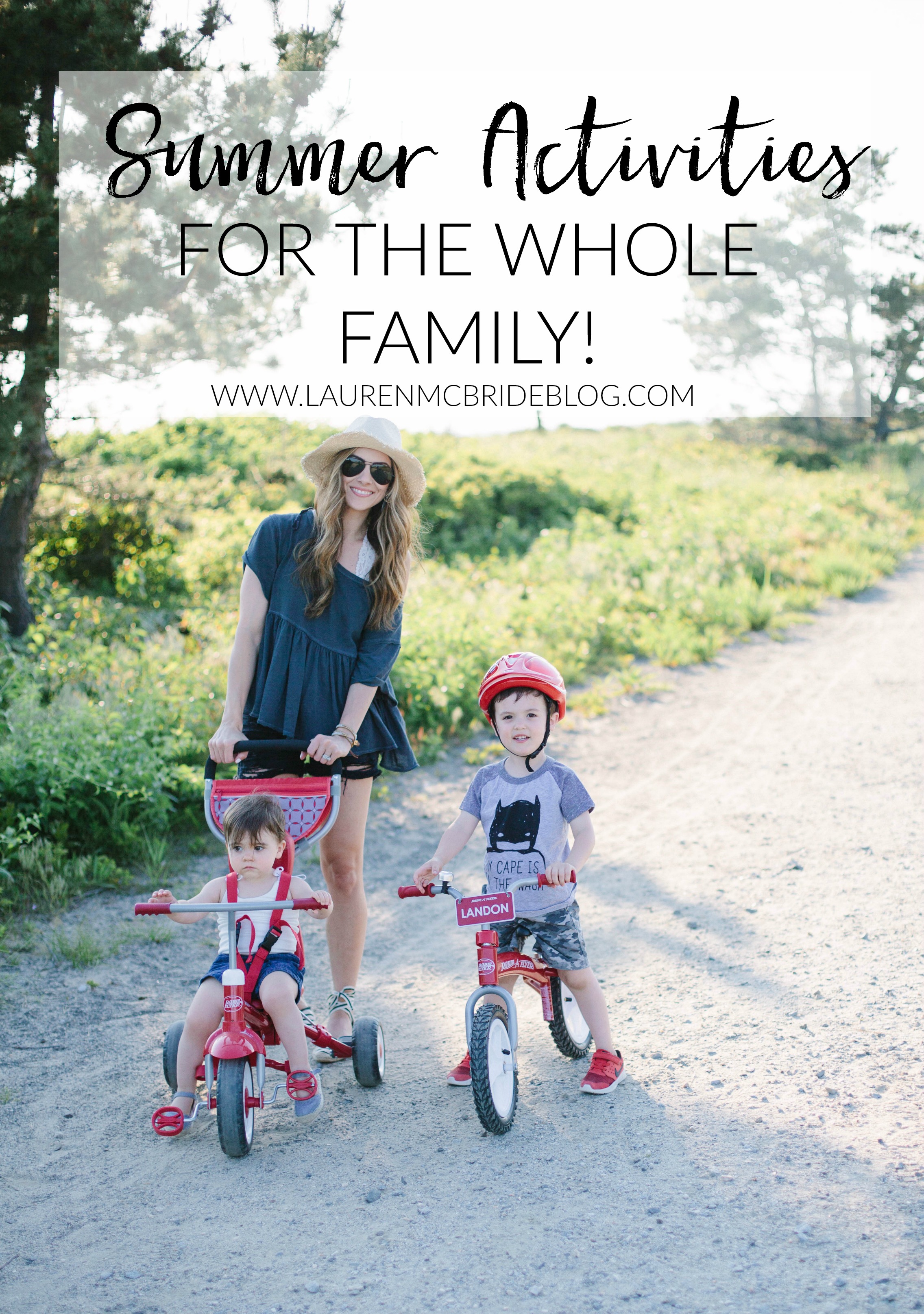 This is a sponsored conversation written by me on behalf of Radio Flyer. The opinions and text are all mine.