I'm not quite sure why there's this avoidance of all things maternity, or why women feel they can't purchase maternity clothing. I remember being this way with my first pregnancy. "I'm making it all the way through without buying maternity clothes!" blah blah blah. Raise your hand if that was you too! But then I had my second pregnancy and my thoughts QUICKLY changed. The thing is, muscle memory is legit. And that belly pushes out MUCH faster than the first go around. So while I didn't wear only maternity clothing, I invested in a few key pieces that made dressing way more comfortable than if I was to try squeezing into normal clothes!
It's no different this pregnancy, and if anything I'm showing even quicker. Jeans are no fun fitting into when they aren't designed for a pregnant body. The beauty of maternity clothes is they FIT your growing bump which only makes you look better in clothing. I plan on investing in a few maternity pieces this pregnancy, especially since I'll be pregnant through the winter (can't get away with as many maxi dresses as my last 2 pregnancies!)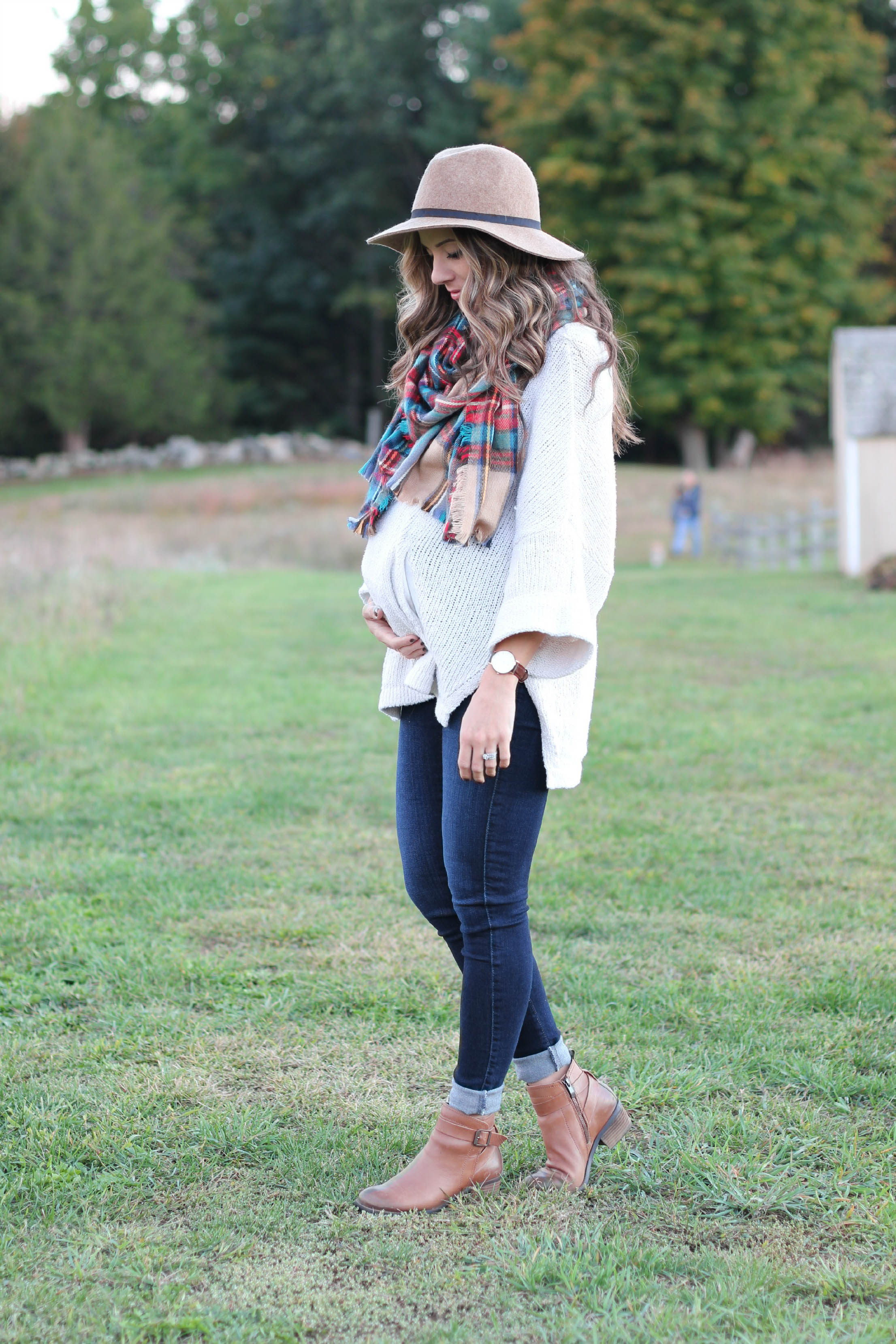 Maternity Jeans: I have a pair of AG maternity jeans from my last pregnancy and even let a friend borrow them while she was pregnant with her twins. They are STILL in excellent condition! Maternity jeans are so much more comfortable than regular jeans and a belly band, so I have zero issues with buying another pair!
SHOP MATERNITY JEANS

Maternity leggings: I've gotten away with my regular leggings during past pregnancies, but since I'll be pregnant for a good portion of the fall and winter this go around, I'm thinking of investing a quality pair of maternity leggings. I also feel they'll give me better support! The Ingrid and Isabel maternity leggings look like a great fit, so I plan to purchase a pair of these!
SHOP MATERNITY LEGGINGS

Maternity Tees/Tanks: I pick up some new maternity tees and maternity tanks every pregnancy because they fit the bump WAY better towards the end and they're great for layering! Old Navy is my usual go-to because I love the fit and they're well priced! I recently found these tanks by Ingrid and Isabel that I plan to try as well.
SHOP MATERNITY TEES


SHOP MATERNITY TANKS

Maternity (In)Formal Wear: I have a few events lined up for this fall/winter and I would love to invest in ONE beautiful dress that will fit my bump. I'm really loving some of the dresses from HATCH, and I also like that they can be worn postpartum as well.
SHOP MATERNITY (IN)FORMAL WEAR

I'll be sharing more maternity pieces I pick up during this pregnancy with you over on Instagram stories! I definitely don't mind investing the money into a few pieces if I know I'll be more comfortable wearing them!