Next week I'll be apart of the host committee for Dolce & Gabbana's Rose to Runway Fashion Show for Cystic Fibrosis! As a nurse, anything in the medical profession is near and dear to my heart, so when I was asked to attend, I didn't hesitate to say yes! I'll be there with TWO of my gal pals, Liz from Pure Joy Home and Christina from Oh So Glam, on the host committee. The fashion show is sponsored by Dolce & Gabbana, and the evening is filled with cocktails, food, and shopping for a good cause! This event is to benefit the Cystic Fibrosis Foundation, which is a non-profit organization devoted to attacking cystic fibrosis from every angle. Our focus is to support the development of new drugs to fight the disease, improve the quality of life for those with CF, and ultimately to find a cure.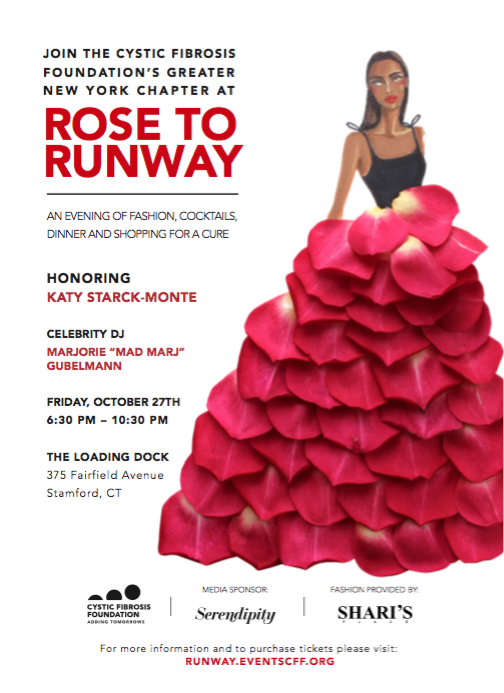 The event is taking place in Stamford, Connecticut at The Loading Dock on October 27th at 6:3pm. We have a little surprise for one local reader!!! We're teaming up to offer TWO TICKETS for one reader and their guest to come hang with us for the evening! Entry is easy, all you have to do is follow the directions below to enter!
If you're interested in attending or donating to the evening, you can purchase tickets by clicking here!
ENTER THE GIVEAWAY BY CLICKING "A RAFFLECOPTER GIVEAWAY" BELOW! (You'll get a check mark up top when your entry goes through!)
a Rafflecopter giveaway