With my two previous pregnancies, I didn't splurge on any quality maternity and postpartum gear. And honestly, I should've. My bras were so beat down, but I couldn't bring myself to spend the money on decent ones. I'm definitely not doing that this time (they were SO stretched out and terrible), and told myself I deserve some nice nursing bras after all that hard work! I also have a few other maternity and postpartum essentials on my list that I thought I'd share with you today!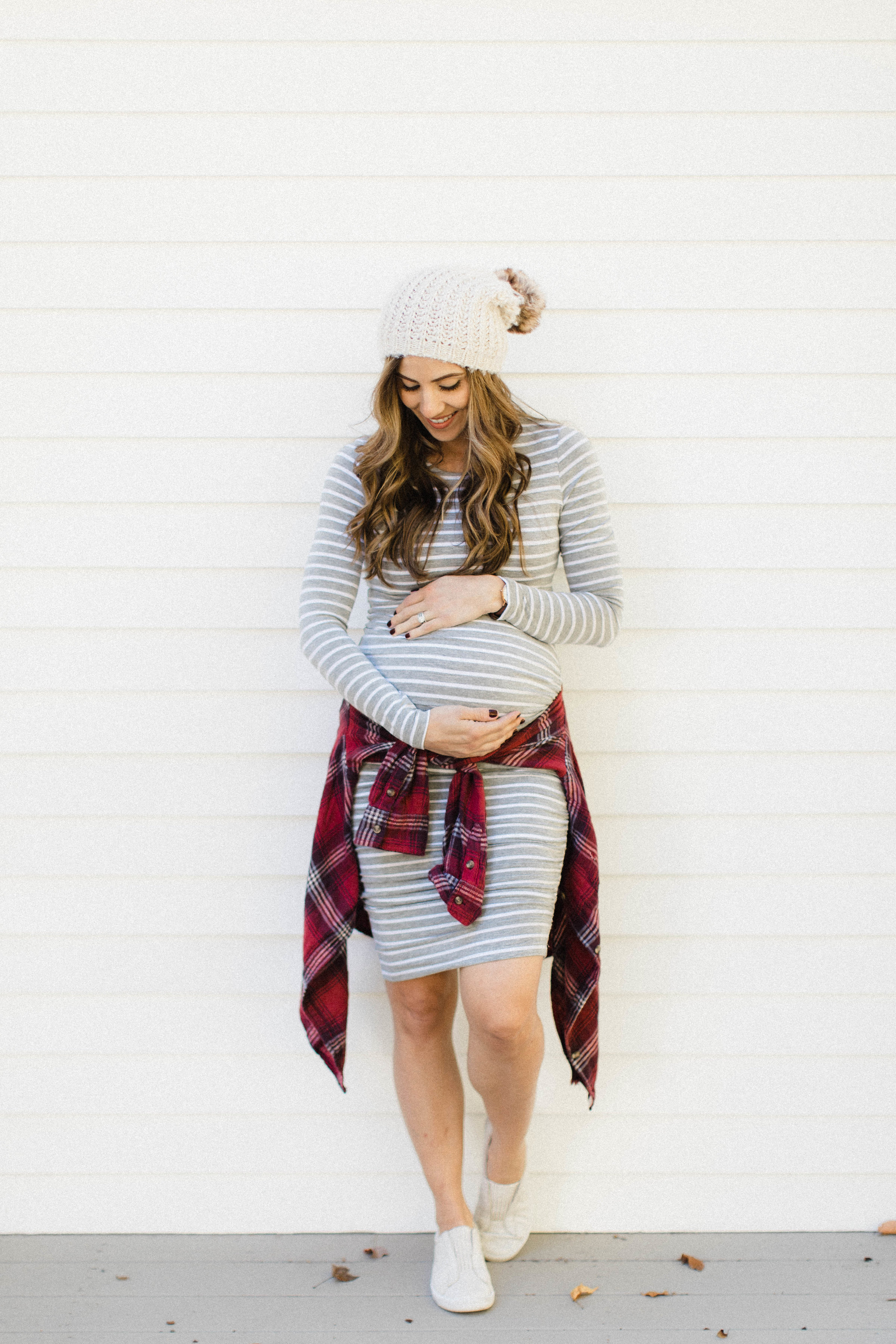 Rosie Pope Nursing Bras: I NEVER invested in good nursing bras with my last 2 pregnancies, and honestly the bras went to crap. I plan to at least invest in 2 better ones this go around, and I've had my eye on these Rosie Pope ones because the price point is SUPER reasonable. You can shop them here!
Ingrid and Isabel Nursing Bra: These Ingrid and Isabel nursing bras look great, as well, with an equally good price point. I'm especially interested in the seamless versions, as I tried to avoid underwires while nursing (I feel like that can cause clogged ducts!) If any of you have tried these or the Rosie Pope bras, I would love to hear your reviews in the comments!
Rosie Pope Nursing Cami: I bought a couple of CHEAP nursing camisoles last go around and I actually hated them. You get what you pay for, right? So I plan on investing in a couple of good ones this time, and these Rosie Pope Nursing Camis are reasonably priced!
Ingrid and Isabel Nursing Cami: Another nursing cami option I was checking out are these by Ingrid and Isabel! Again, I'll only be picking up a few, but I usually get a black and white one to wear underneath tops!
Plush Maternity Tights, Spanx Maternity Tights: A few of you asked about maternity tights, and I recently came across this pair of Plush Maternity Tights that are FLEECE lined and perfect for winter! Might have to grab this pair, plus they're under $40! I also found this pair by Spanx for only $28!
Spanx Maternity Leggings: I finally caved and bought these babies! These Spanx Maternity Leggings peaked my interest after I purchased a pair of regular Spanx leggings during the Nordstrom sale. They're insanely comfortable, so I'm interested in seeing how great the maternity version is! They are a little higher of a price point, but I'm willing to spend the money on a pair of GOOD quality leggings. I'll have to update you not the final verdict!

Ingrid and Isabel Tank Dress: I really feel investing in a good quality black maternity dress is one of the best things you can buy during your pregnancy. I have this one by Ingrid and Isabel and it's one of my most worn pieces! I have the longer sleeved version as well. I love wearing it layered with a tank or cardigan, and it will last into the winter season!
Rosie Pope Backpack: I love my Fawn Design backpack for a diaper bag, but loved this adorable backpack by Rosie Pope, too! It looks slightly smaller than my Fawn, but I love the sleek style! There are more great, chic diaper bag options right here.
What are some essential pieces you used through pregnancy and your postpartum days? I would love to hear about them!