Thank you to Nordstrom for sponsoring today's post!
Every season I like to invest in a few new basic pieces to freshen up my wardrobe. I picked up a few investment items last year that are carrying over to this year (like Hunter boots!), but I grabbed a few new items this year that are perfect for the fall season (and will also carry over to winter!). Today I'm sharing my Fall Wardrobe Essentials and some favorite items you've seen me wearing recently!
Fall Wardrobe Essentials for 2017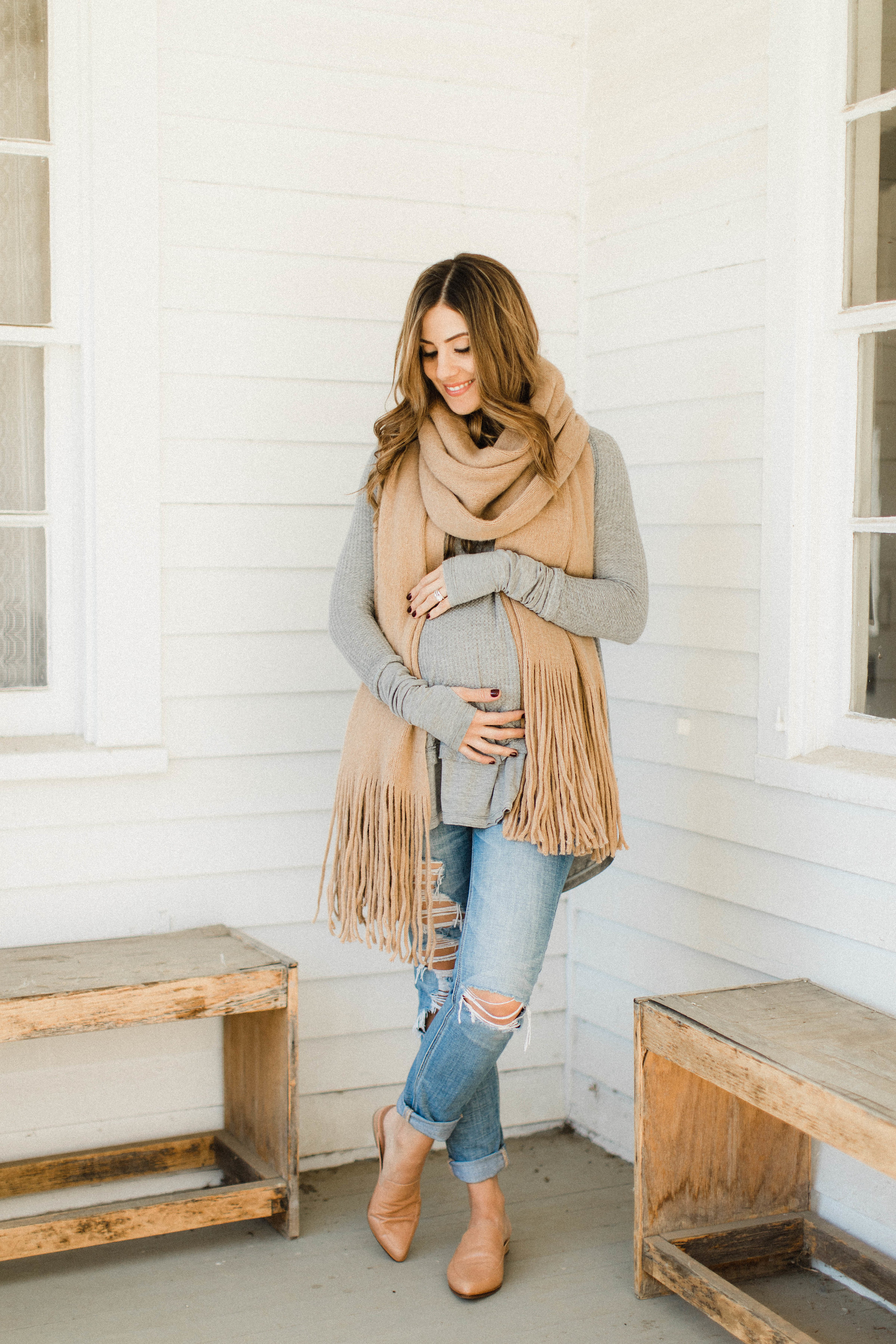 Thermal tees. I purchased some long sleeve thermals last year, and loved them for easy layering! This one by Free People is a little longer than last year's version, which I actually prefer especially being pregnant. I love throwing these under cardigans and or layering them with scarves for a cozy fall look.
SHOP THERMALS

Cozy knit scarves. I always like to pick up a new scarf at the start of every fall season, and I was bummed I missed out on this one from Free People last year! I was so thrilled to see it back in stock and purchased it in multiple colors. I love the clean, simple look, and at under $50 it's a steal for the quality!
SHOP SCARVES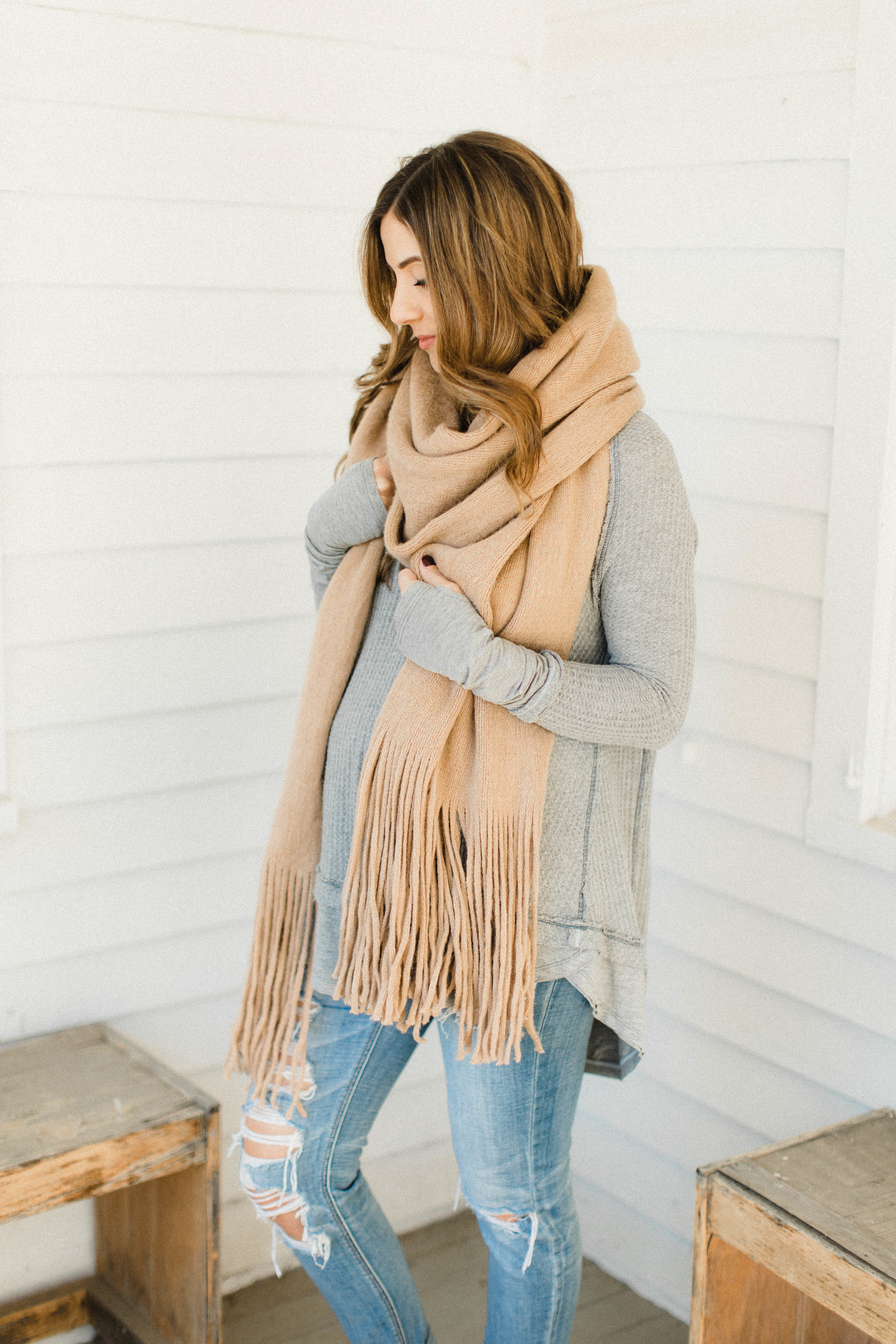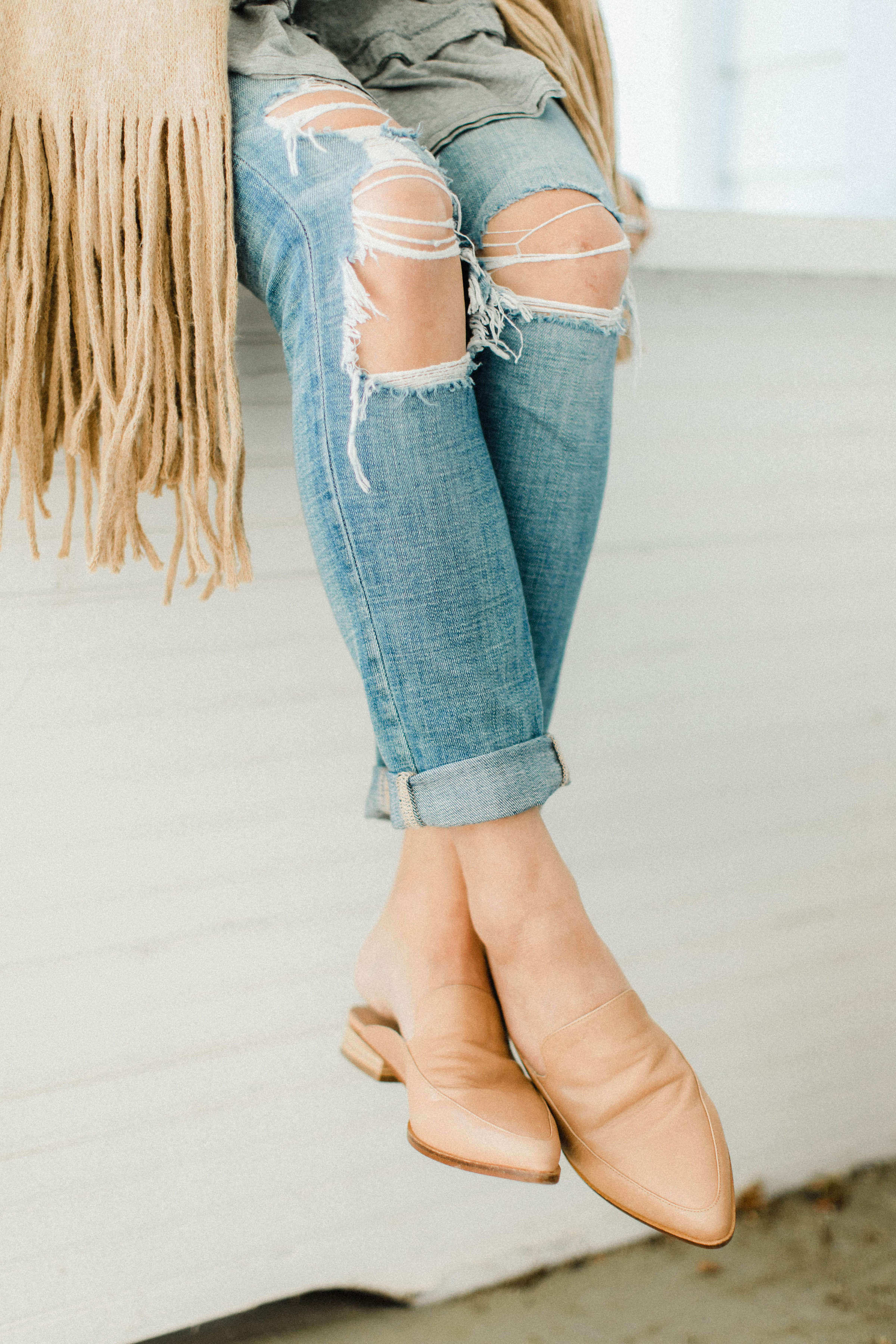 SHOP THE OUTFIT

Mules. I was hesitant to jump on the mule bandwagon this season, but I finally found a pair that are comfortable AND stay on my feet! These Halogen mules come in a variety of colors, and are the perfect basic mule. I like that the toe is a little rounded, too. I also love this pair because of the squared toe and adorable bow!
SHOP MULES

Booties. A good pair of booties will last you through multiple seasons, so I always like to invest in a good pair I can get a few years out of! I've never regretted spending the money on them in the past, and I've legitimately owned the same pair of boots for over 5 years. This year I decided to invest in a pair of low rise booties since those were missing from my fall wardrobe. I scooped up this pair by Kork-Ease and haven't regretted my decision! They're insanely comfortable and go with everything. I always believe in investing in shoes because they're more comfortable, wear well, and will last years!
SHOP BOOTIES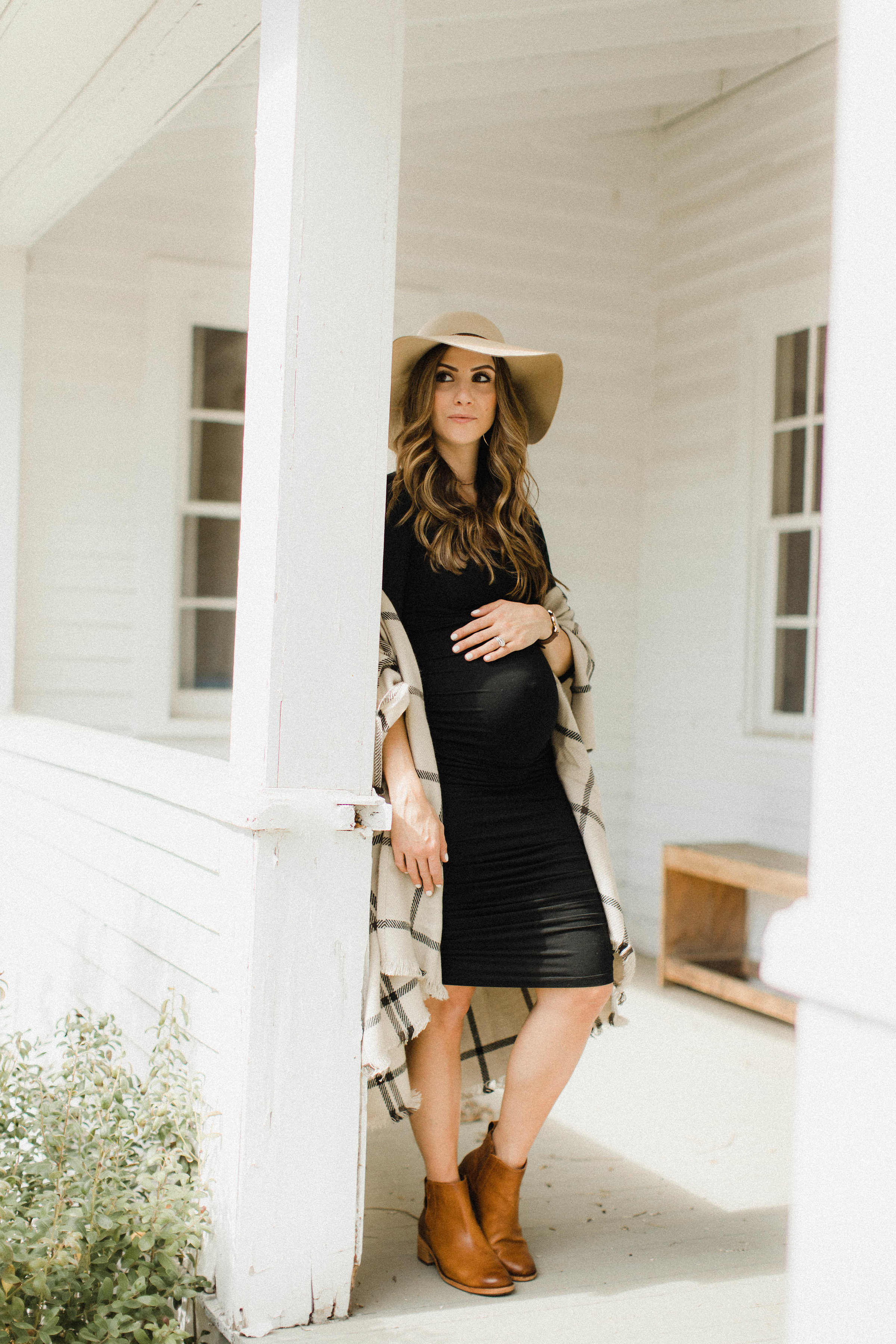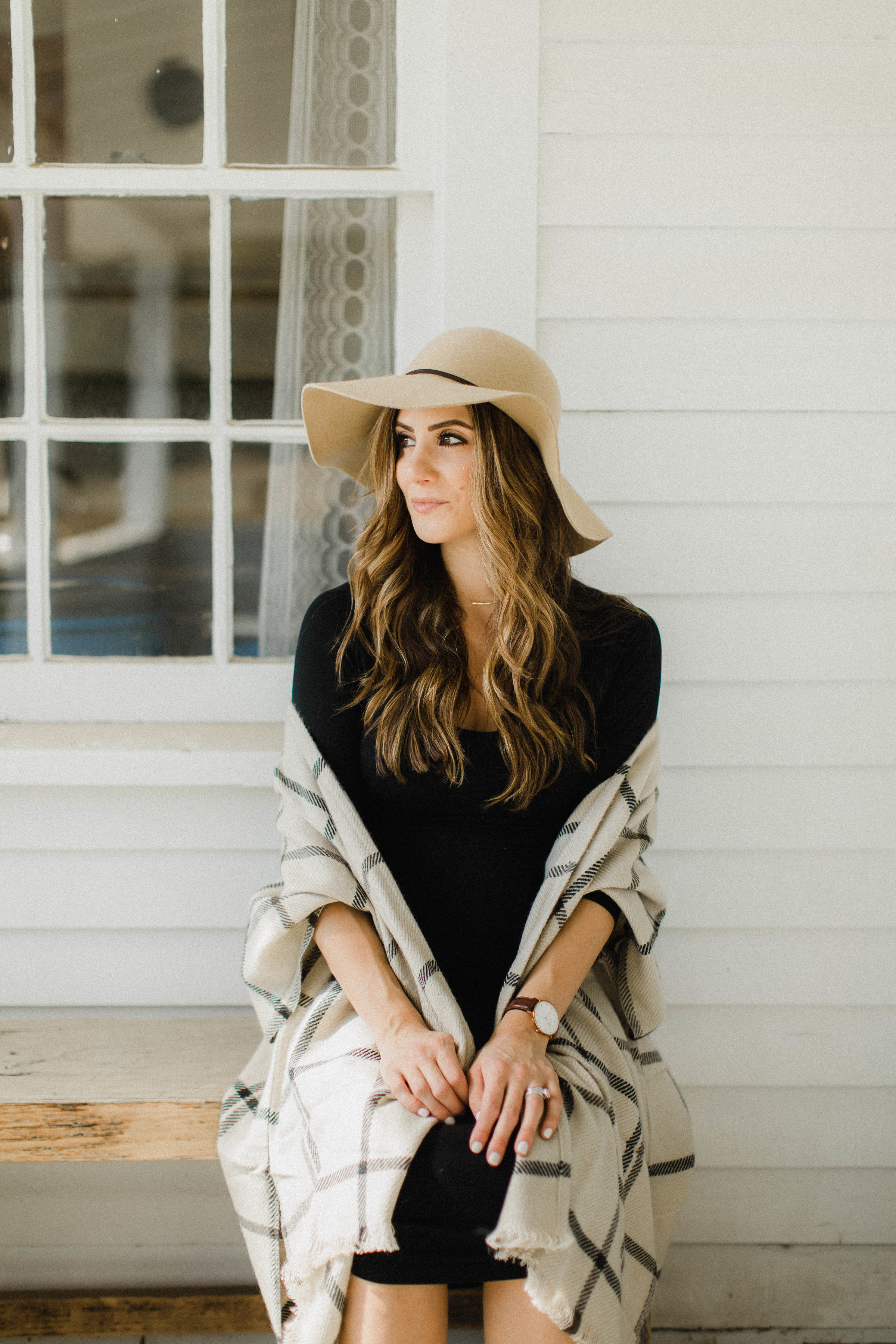 SHOP THE OUTFIT

Jogger pants. You all know my love for jogger pants, and it's because they're SO comfortable! I love that they are basically sweatpants but a little more sophisticated. I posted about my favorite pairs and how to style them in this post. I recently picked up this adorable gray pair with cinched bottoms for HALF the price, and I absolutely love the fit. These are great with thermal tees and cardigans, or even with a basic tee and a leather or suede jacket. Jogger pants are a step up above pajama pants, and equally as comfortable in my book 😉
SHOP JOGGER PANTS

Cozy cardigans. Always a classic, cardigans are great investment pieces for the fall. I always stock up on some new ones in various lengths and sizes because I live in them all season long! You know I'm a Barefoot Dreams cardigan lover, but the price of this BP. ribbed cardigan can't be beat. I also just picked up this one by Dreams by Debut, and it's a new favorite! And it's only $55!
SHOP COZY CARDIGANS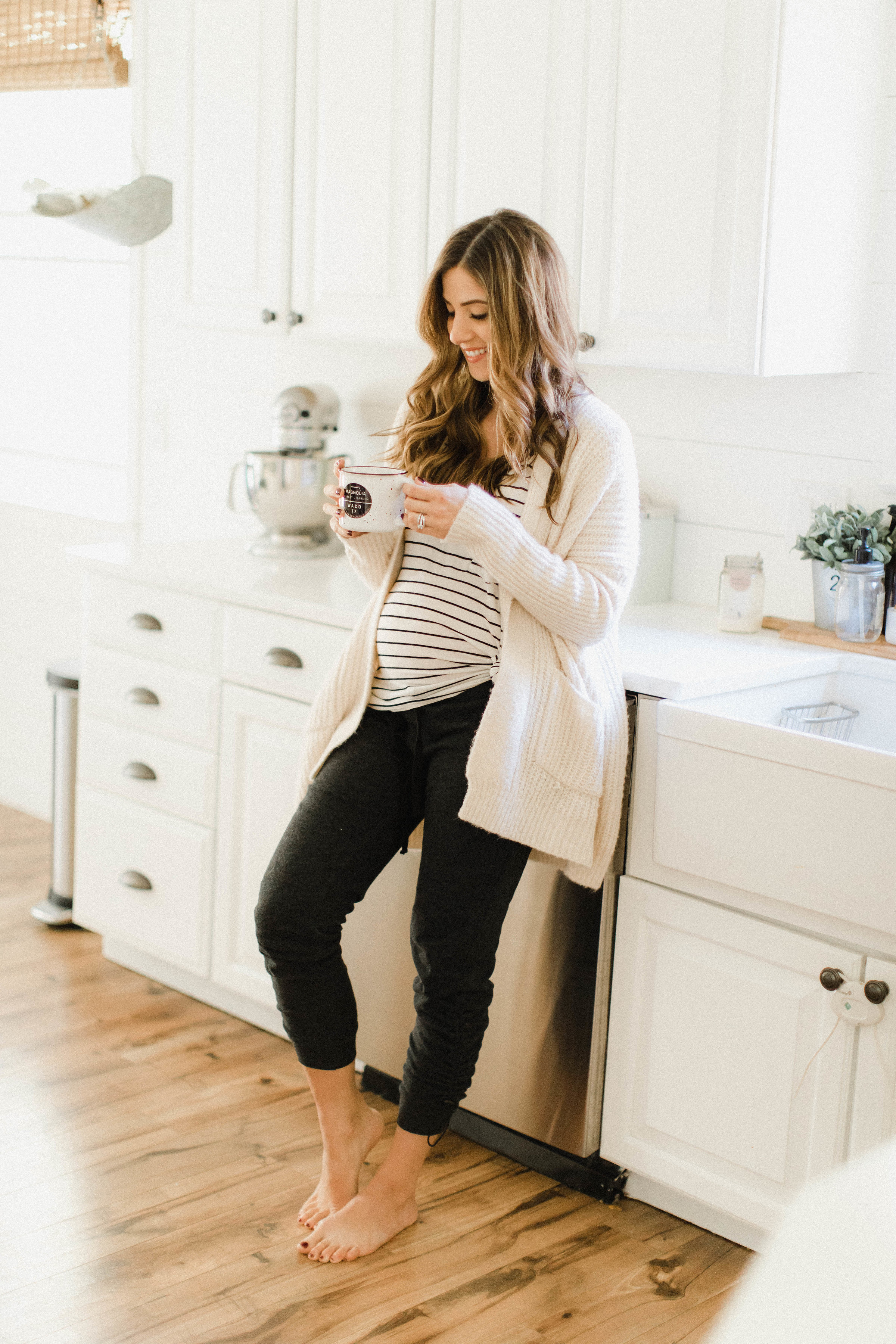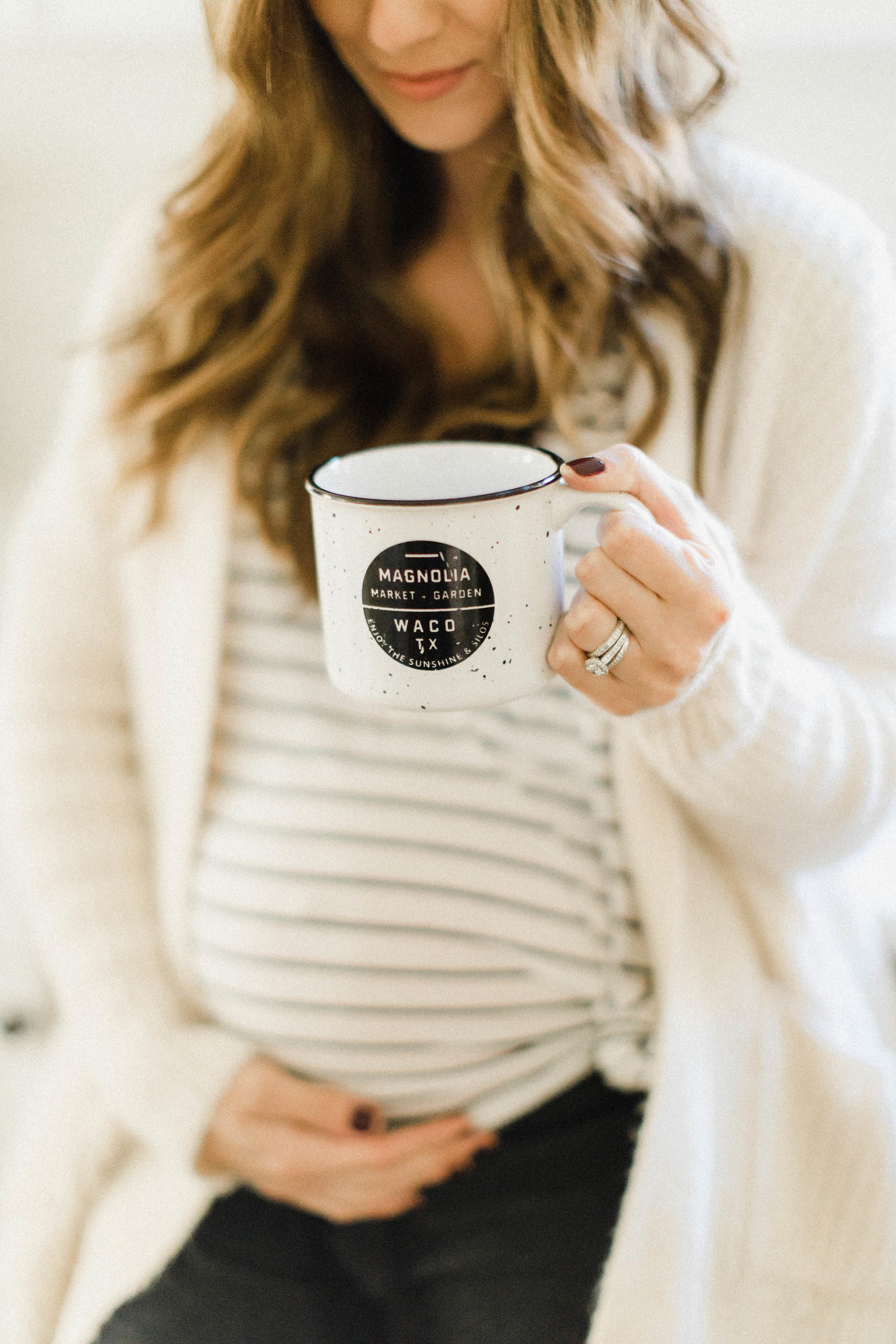 SHOP THE OUTFIT

I love shopping at Nordstrom (you guys know this!) because of their variety in price points! I love their in house brands like BP. that always carry similar items for a significantly lesser price, without compromising quality! My suggestion is to use their search bar to see what you're looking for to see comparable items! And don't forget about their awesome return policy 😉
What pieces are you adding to your wardrobe this season?