Thank you to Marks & Spencer and Shopping Links for sponsoring today's post!
It's been bitterly cold here the past week, and it's a frequent reminder that winter is around the corner. I'm not a fan of the cooler months, and feel like I borderline hibernate in the winter time. I always stock up on warm and cozy gear because I want to be as warm as possible when I step outside! Today I'm sharing my Winter Essentials with Marks & Spencer and why they're necessary for the season!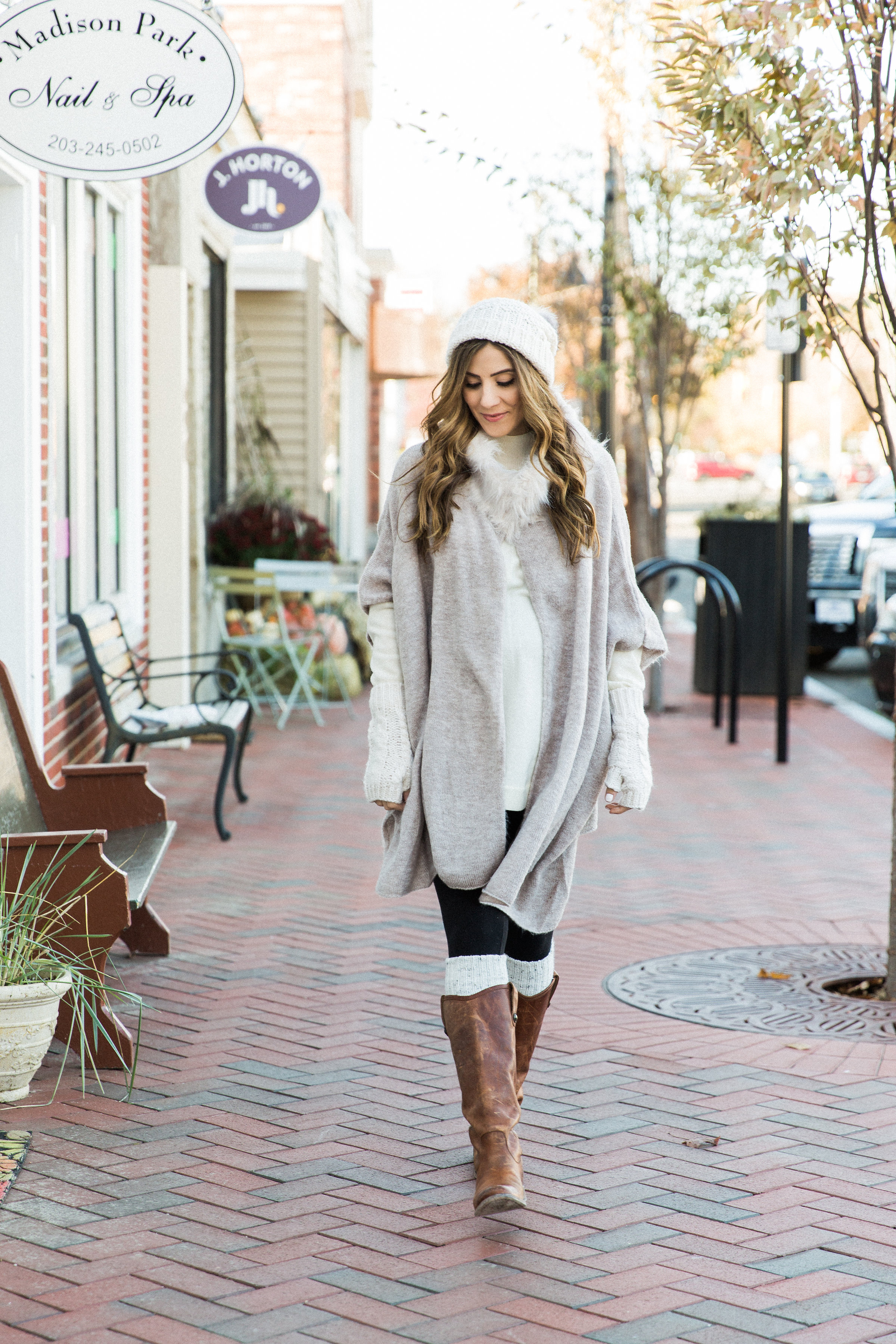 1 // Ponchos
I love wearing ponchos and wraps when I don't feel like wearing a jacket. I have an abundance of them in my closet, and they're great for a bump! This beautiful Faux Fur Knitted Wrap adds an extra cozy layer of sophistication to your look. I love the faux fur collar detail, and that it lets the baby bump peek out a bit! It's simple enough to throw over any sweater to pull your look together.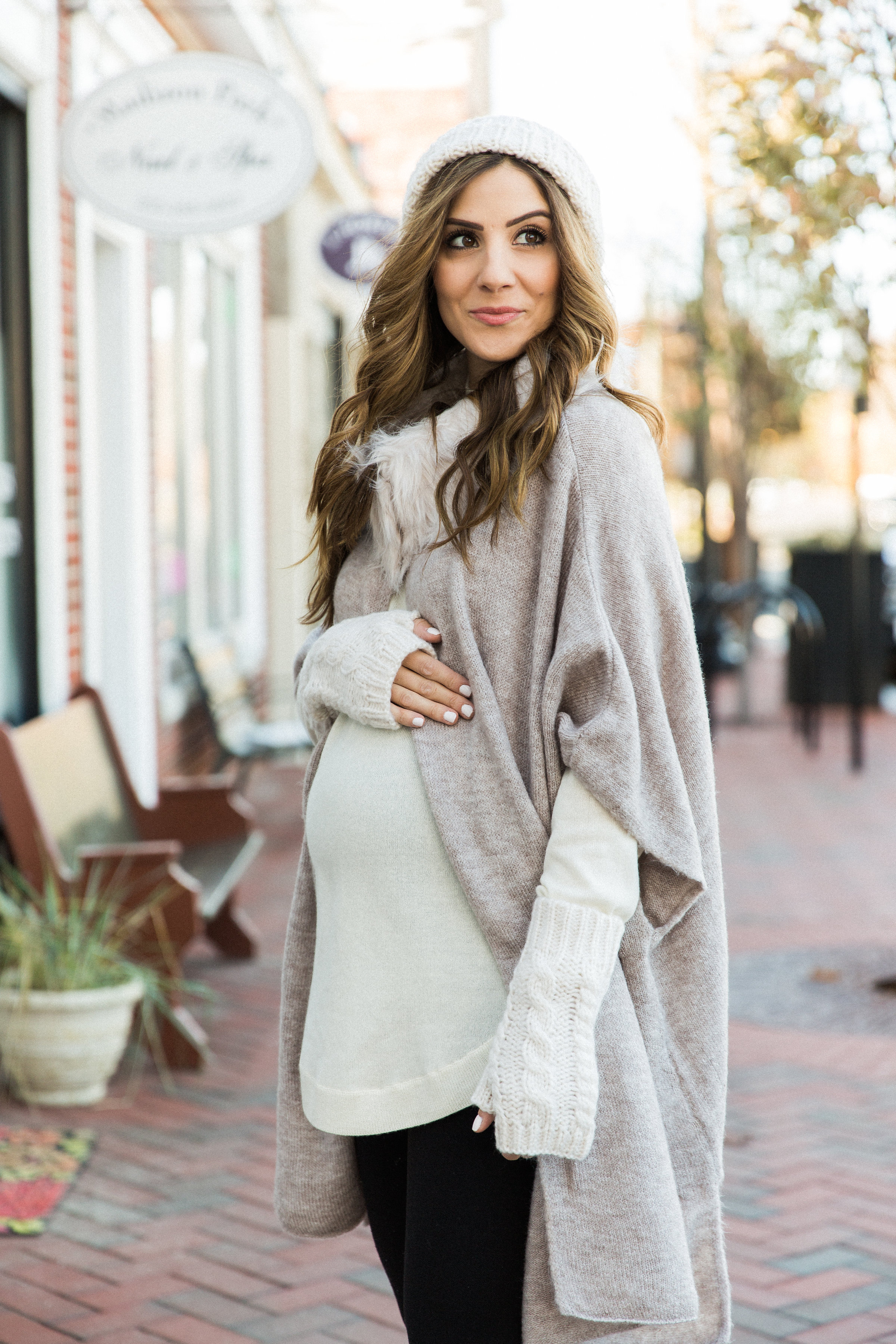 2 // Cashmere Sweaters
Cashmere is some of the warmest material you'll ever own, which makes it especially great in the winter! If I'm being honest, I had yet to own anything cashmere before receiving this Pure Cashmere Curved Hem Funnel Neck Jump from Marks & Spencer. But I completely see the appeal because it's SO soft and warm! I love the simplicity of this sweater, and that is also works with a baby bump. It's versatile enough to be worn a variety of ways, too! The price point at Marks & Spencer is really fantastic for cashmere, and it's the perfect luxury gift that will last.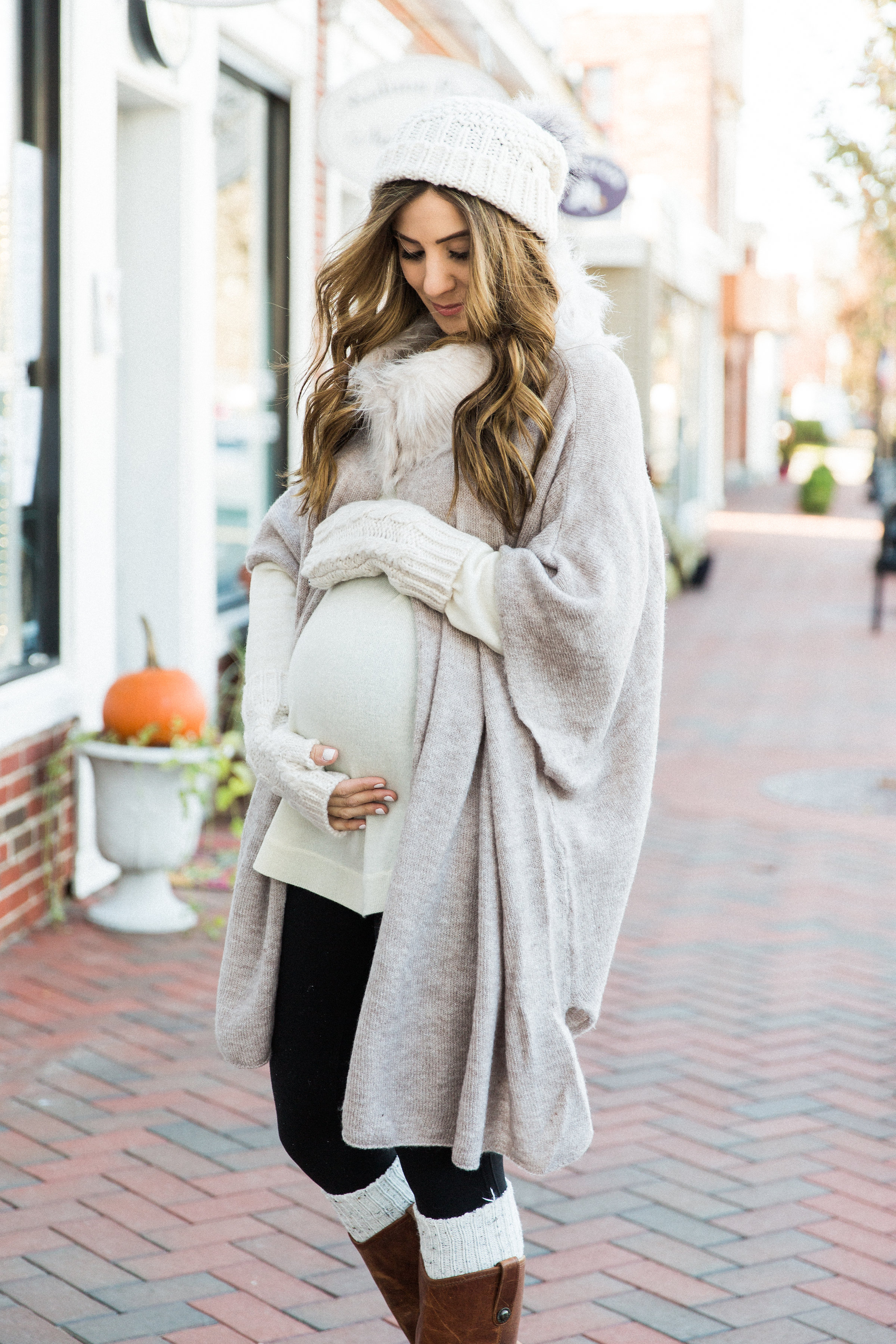 3 // Pom Beanies
You know my obsession with pom beanies, and I'm actually quite particular with how they should fit! I like them to have a little slouch, and I love for the pom to be a different color (is that weird? Haha, just a personal preference!). This Fur Bobble Winter Hat is perfect, and I love the overall look of it! Wearing hats in the winter is essential to staying warm, and I refuse to leave the house without one (which is probably why I have so many?).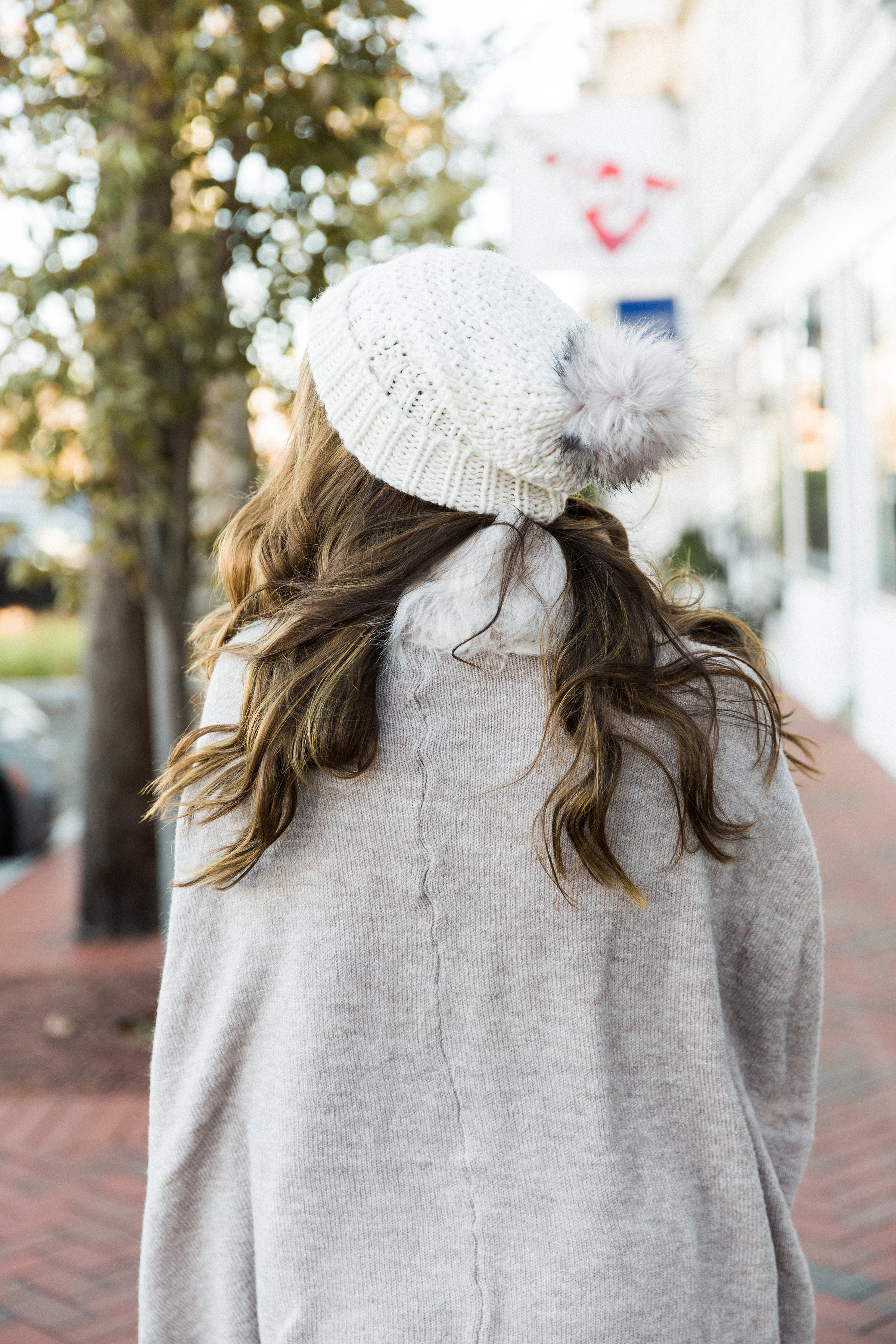 4 // Fingerless Gloves
Gloves are another essential for the winter season! I like to have a variety depending on the weather outside. I have a few pairs of fingerless gloves, which make it much easier to use my phone, and then I have a pair of leather driving gloves that I love for the car or when it's extra cold. These Cable Knit Fingerless Gloves are adorable for the season!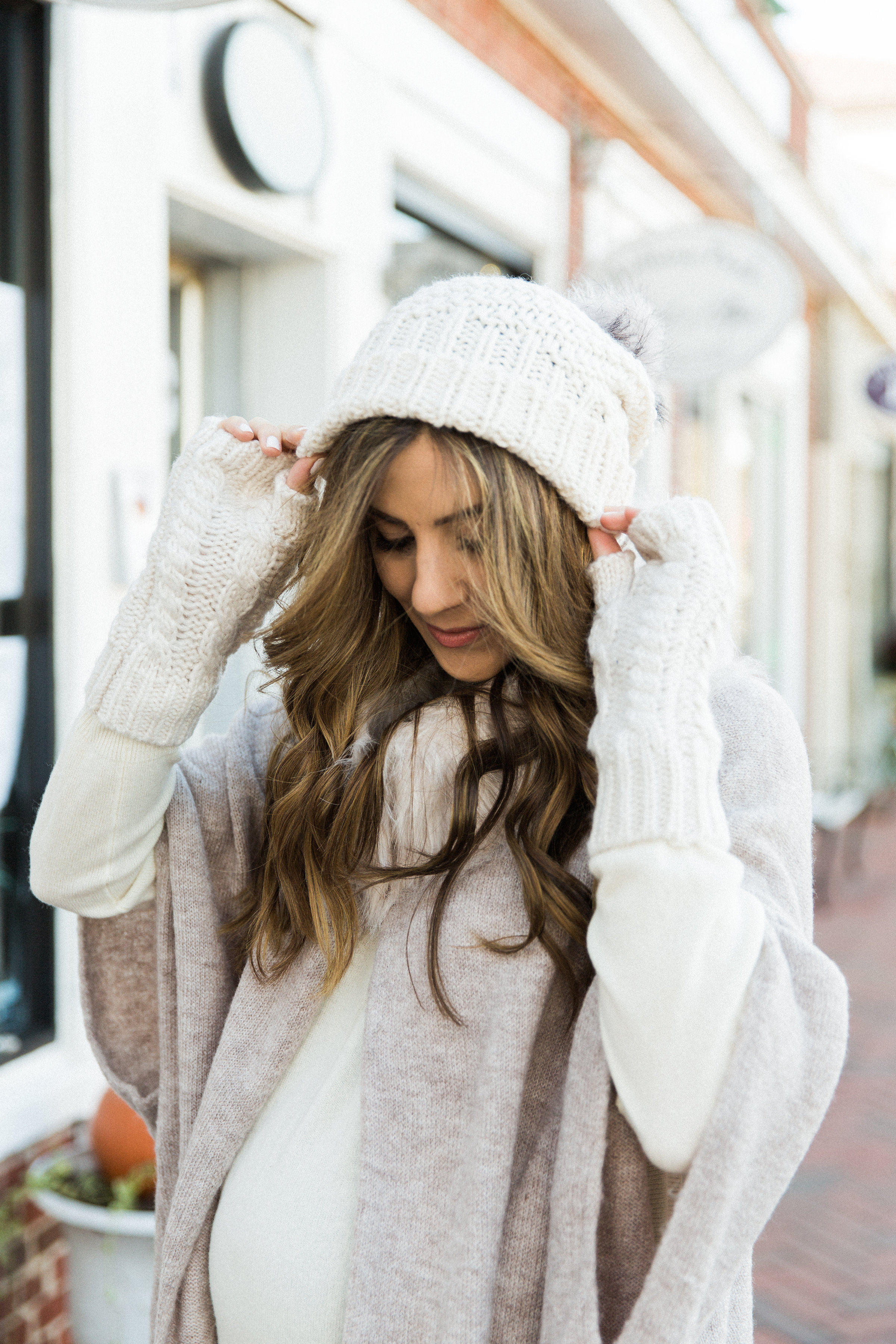 5 // Knee High Socks
You all know my love for knee high socks! I love layering knee high socks underneath my knee high boots for extra warmth and coziness during the winter. I have a variety of colors and styles, like this pair from Marks & Spencer. I love how they look peeking out over my boots!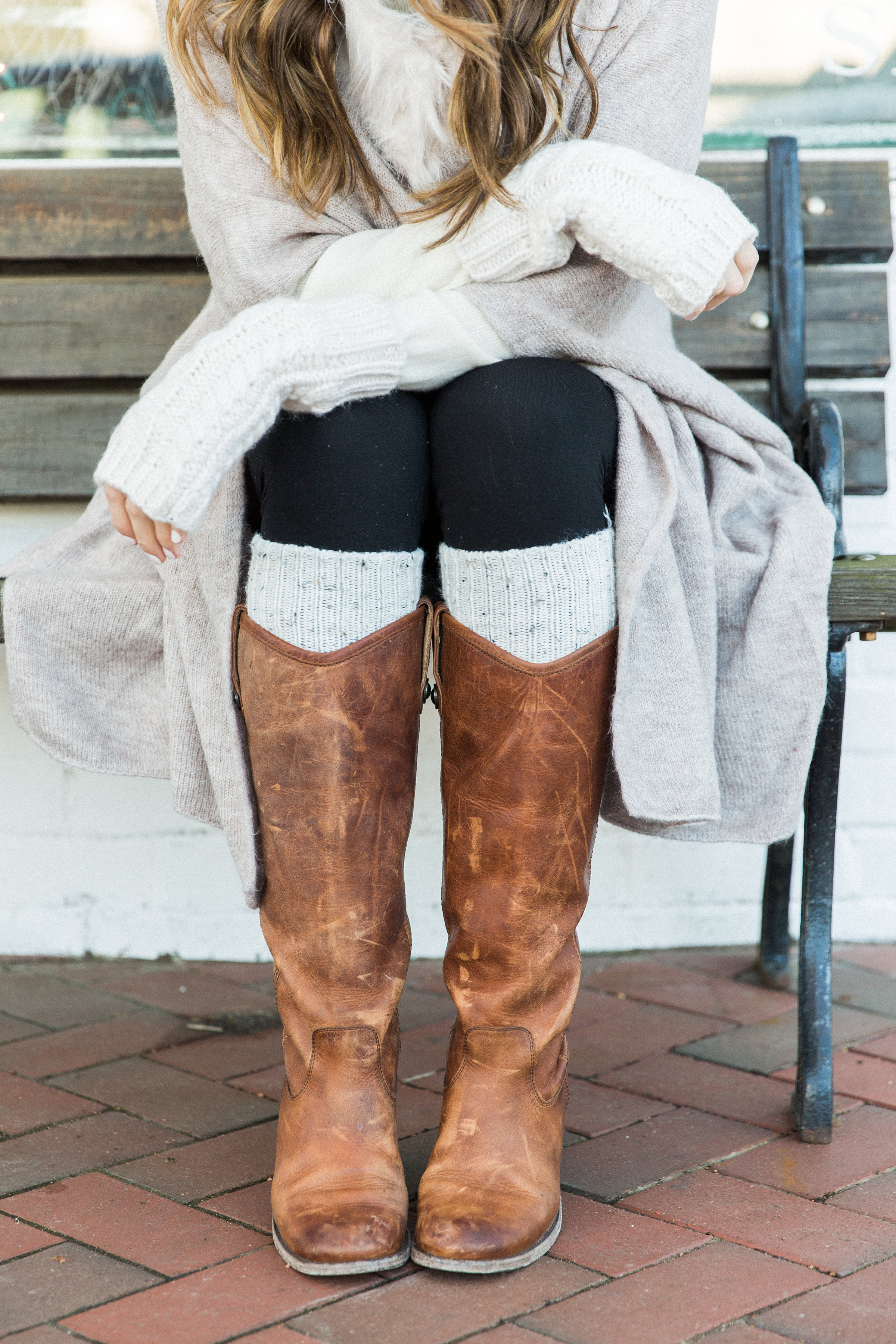 What are some of your winter essentials? I'm really impressed with the quality and pricing from Marks & Spencer, plus their shipping is CRAZY fast! You can check out more of their women's line here! I've got another fun post in the works related to holiday gifting, so stay tuned!