Thank you to Casèta by Lutron for sponsoring today's post! This is a brand we know and love, and we are excited to share it with you!
As many of you know, my husband is an electrician. This definitely has it's benefits around the house because he knows all the cool things related to lighting, and we have them all in our home. When we first moved here, he installed Casèta by Lutron for all of the outside lighting of our home. I recently shared about this over on my Instagram stories, but I had many requests for a blog post on a Casèta by Lutron Review and details on how it works! The best part is you don't need an electrician to install it!
Casèta by Lutron Review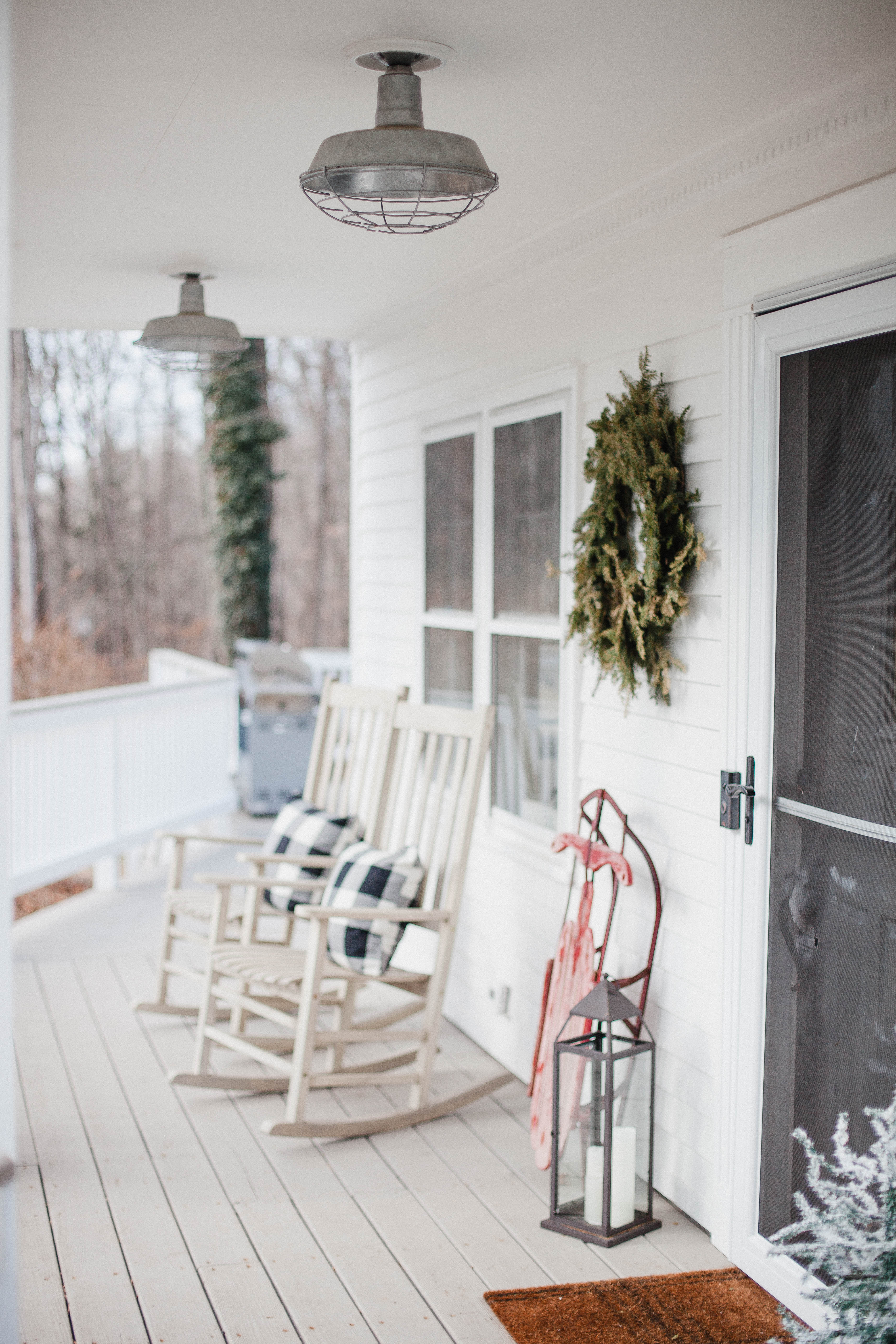 Choose the lighting you want it to control. No electrician required.
As I said, Casèta by Lutron is great because you actually DON'T need an electrician for installation. It's simply replacing your current light switch with the Casèta system so it can control the light you chose. This switch works with a smartphone app to program the lighting system. We chose to have it control our outside lights because my husband is very particular about outdoor lighting. The Casèta by Lutron system allows us to schedule our outdoor lights on a timer through the smartphone app, that way we never have to worry about turning the lights on. It gives us peace of mind in knowing we can always return to a brightly lit home!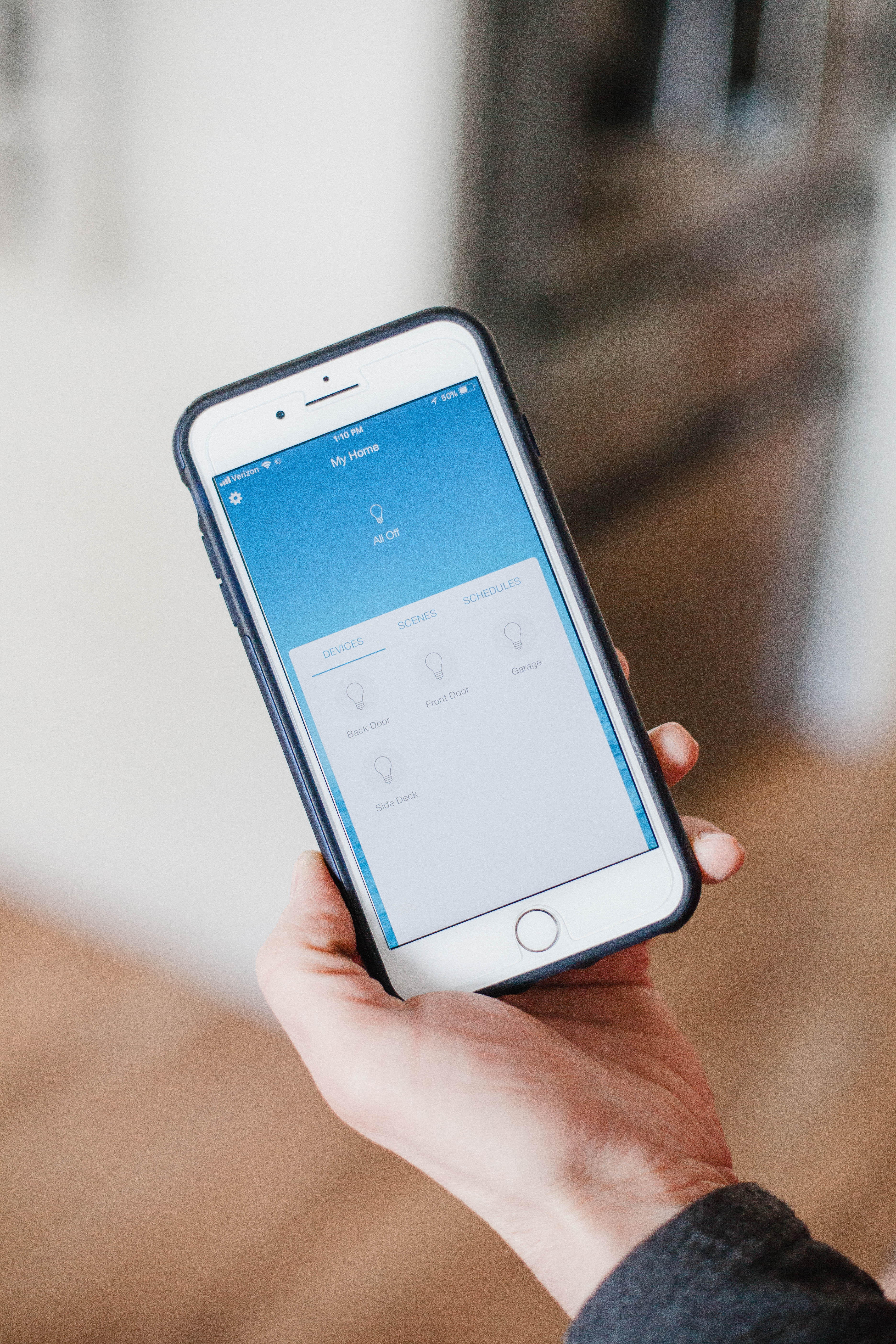 Program it via the smartphone app for easy scheduling.
Our home has two separate switches for our outdoor lighting – one for the garage and back door lights, and another for our porch and deck lights. Pat installed two of the Casèta by Lutron in-wall dimmers into the existing boxes that originally controlled those lights. That sounds complicated, but it's not! They simply plug in, no new wiring required. He then programmed the app on his smartphone to schedule the lights to turn on at sunset and off at sunrise. The best part is you DON'T need to be near your home to have your lights turn on!
Lighting control options are endless.
The Casèta by Lutron system has the ability to control indoor lighting, too (and even your shades and thermostat if you have compatible products!). Another great feature by Casèta by Lutron is SmartAway. This is great if you'll be away from your home for awhile because it will randomly turn the lights inside on and off to make it appear like someone is home. Perfect for vacations, or if you're coming home late that evening!
Go beyond lighting control.
The other neat feature is it's compatible with Siri, Alexa, and Google Home, so you can have complete lighting control even when your hands are full (if you're a parent, I'm sure you've walked into your home countless times with your hands overloaded with things for the kids! Or maybe that's just me, haha).
Casèta by Lutron also works with other connected home devices such as the Nest thermostat and camera, Serena shades, Sonos speakers, Honeywell Home thermostats, Ecobee thermostats, Carrier thermostats, Xfinity Home, and Logitech Harmony. It's really a great system to have! We've had it for a couple of years now and have NEVER had an issue. Once you install it, you'll wonder why you haven't done it sooner because it really brings peace of mind!