Thank you to Native Deodorant for sponsoring today's post! While this post is sponsored, all thoughts and opinions are my own.
I've had some of you ask to see more natural beauty products, and you're in luck because I have quite a few I already love! Today I'm sharing my five favorite natural beauty products with you, all of which I've been using for quite some time now and feel I can give you and really honest review! I have plenty of other natural products I use and love, but these 5 take the cake!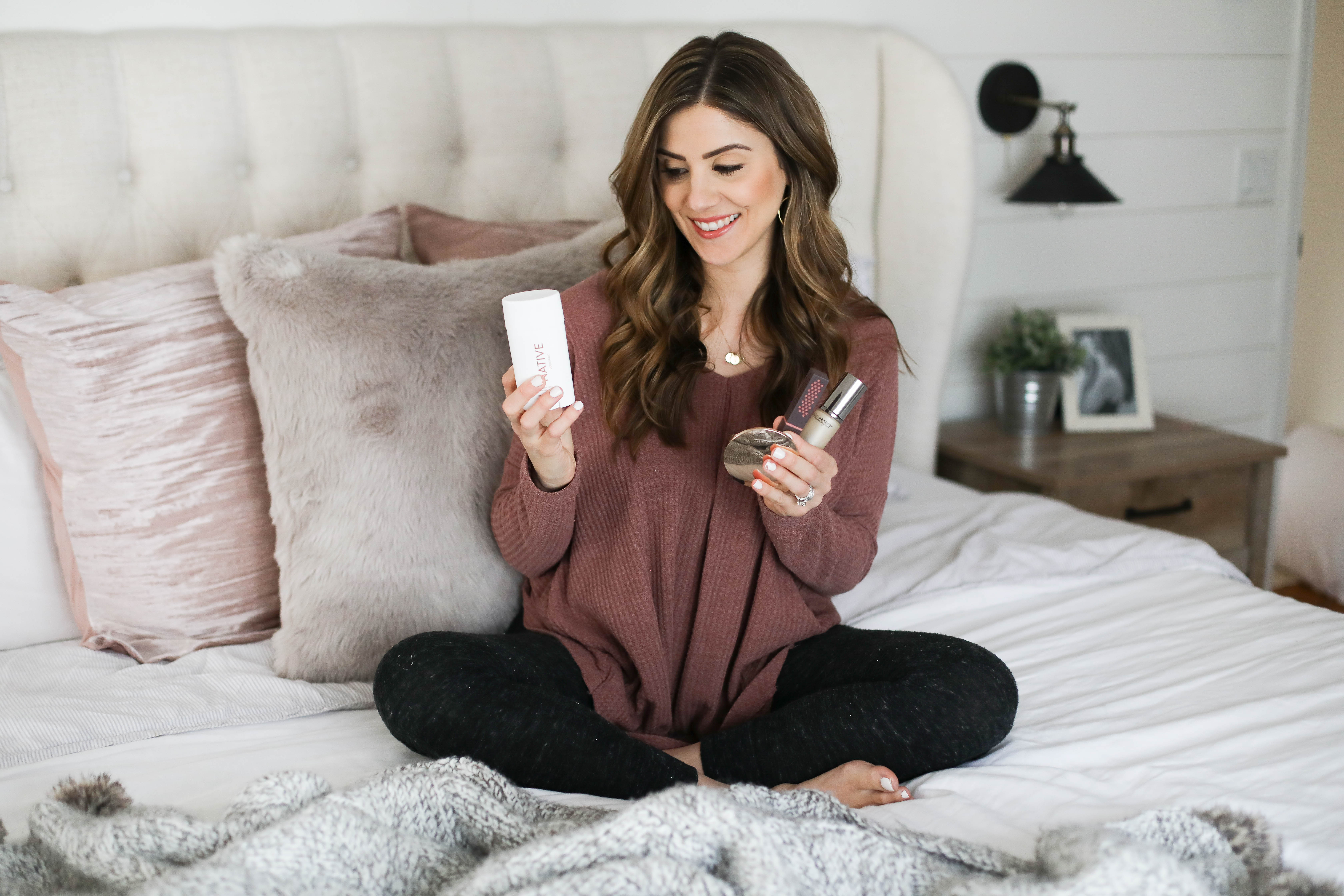 It's no surprise this is number one on my list! You might remember that I switched over to Native deodorant last year when I wrote this post. Nearly a year later, and after trying multiple brands, I'm still loving Native because of it's healthy ingredients (it's free of parabens and aluminum!) and it actually WORKS. The Coconut & Vanilla is my favorite scent because it reminds me of a tropical vacation, but I also love that they offer seasonal scents throughout the year! Be sure to read this post where I explained how I detoxed my armpits before I used it! You can use the code LMCBRIDE10 for 10% off your purchase Native Deodorant right here!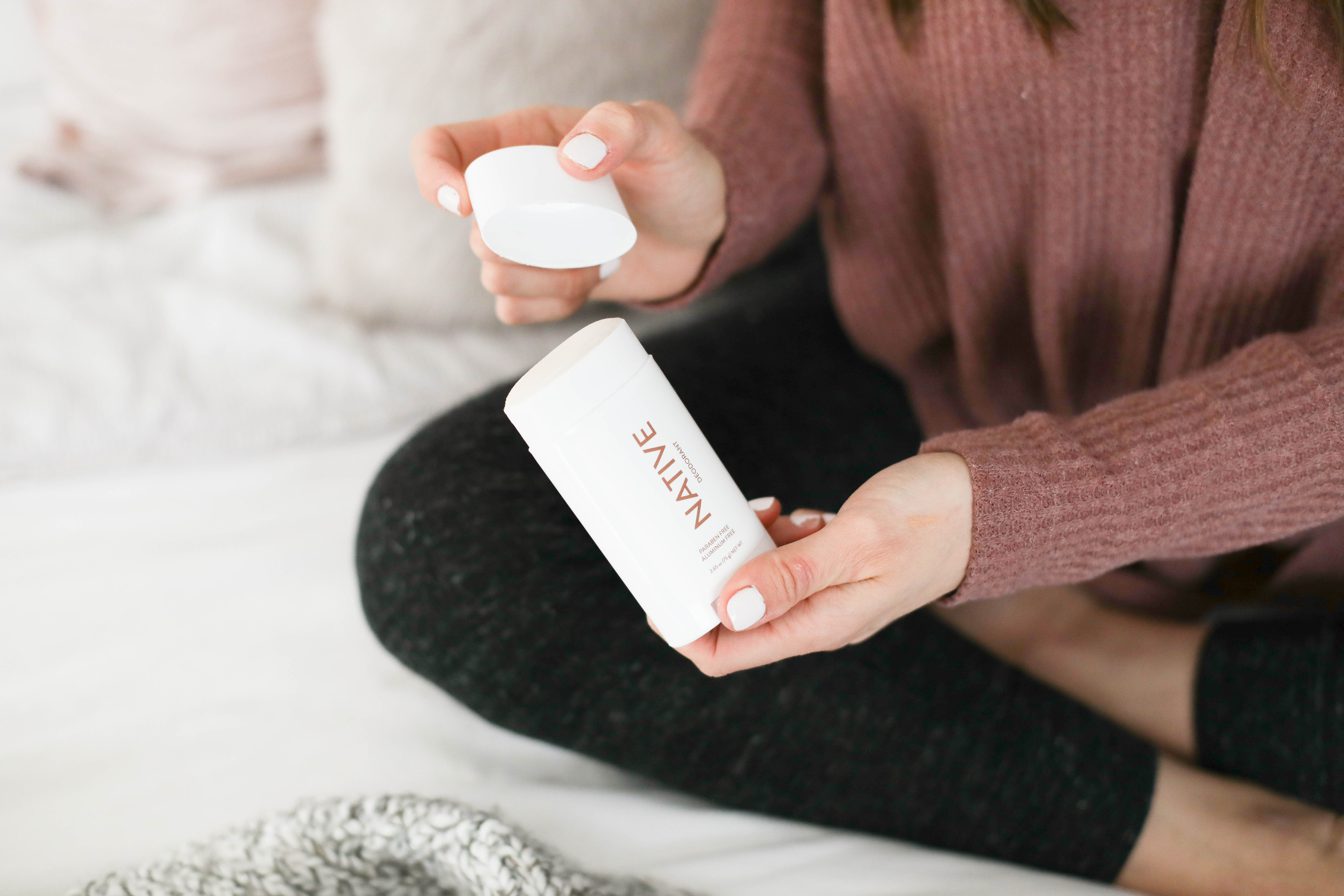 I was introduced to this brand last year and I was impressed at how much I loved the application and staying power of this PurePressed Base foundation. I like that the coverage is buildable, and it contains SPF 20 as well. I used it the majority of the summer because it was quick and easily to apply, and gave incredible coverage with just a small amount. I prefer to apply it with the flocked sponge, and I also LOVE to set it with the POMMIST Hydration setting spray! It's hydrating and keeps the foundation on all day long. Jane Iredale products are also ECOCERT certified!
Juice Beauty is another natural makeup brand I've come to love, and I really enjoy using their PHYTO-PIGMENTS Illuminating Primer. It keeps my makeup in place all day, is hydrating, and a little bit of radiance to your complexion. It works with all types of foundations and contains hyaluronic acid to blur fine lines and wrinkles. It also contains Vitamin E and C to protect against free-radical damage. It's also certified organic! I love a variety of Juice Beauty products, so if you're looking for a great, organic skincare line, I highly recommend!
I was introduced to Burt's Bees lipstick line before it actually was released in stores and I've been hooked since! The color Blush Basin is my go-to lipstick color, and I love how hydrating it makes my lips feel. They offer a wide variety of lipstick shades, and it's a great natural buy for under $10! I promise you won't be disappointed in this one.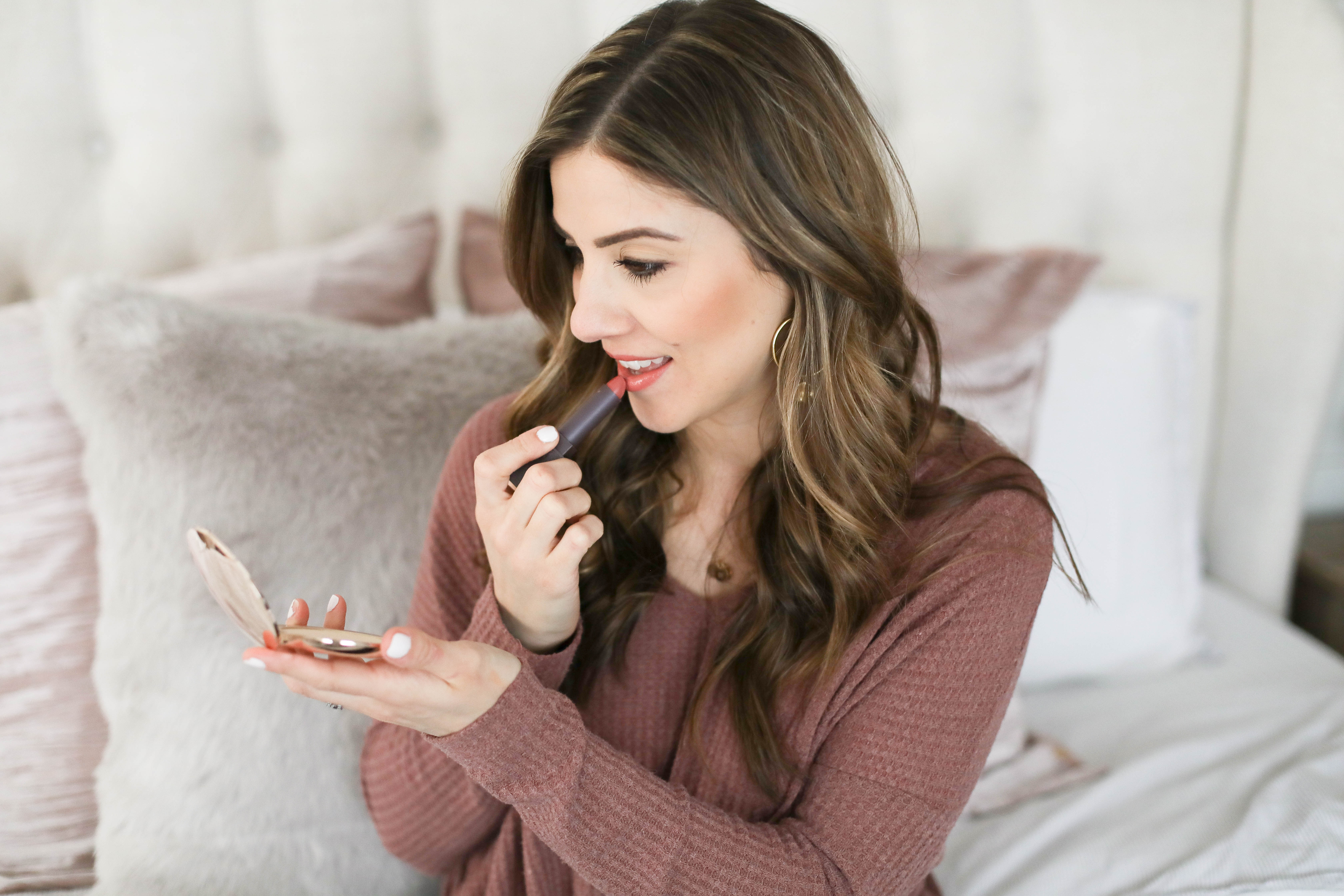 I started using this after my friend Jamie, from Makeup Life and Love, recommended it to me and it's completely changed my skin for the better. Great for ALL skin types, Drunk Elephant Virgin Marla Luxury Facial Oil is high in antioxidants and helps hydrate and even out your skin tone. Yes, it's an oil, but no it does not stay greasy on your skin. I can honestly say this product alone has transformed my skin. I use 1-2 drops in the spring and summer, and 3-4 drops in the winter depending on how much hydration my skin needs. A little goes a VERY long way, and one bottle easily lasts me 6+ months using it as I stated. I use this as the last step in my skincare routine (with the exception of SPF during the day). It's pricey, but I promise you it's worth it!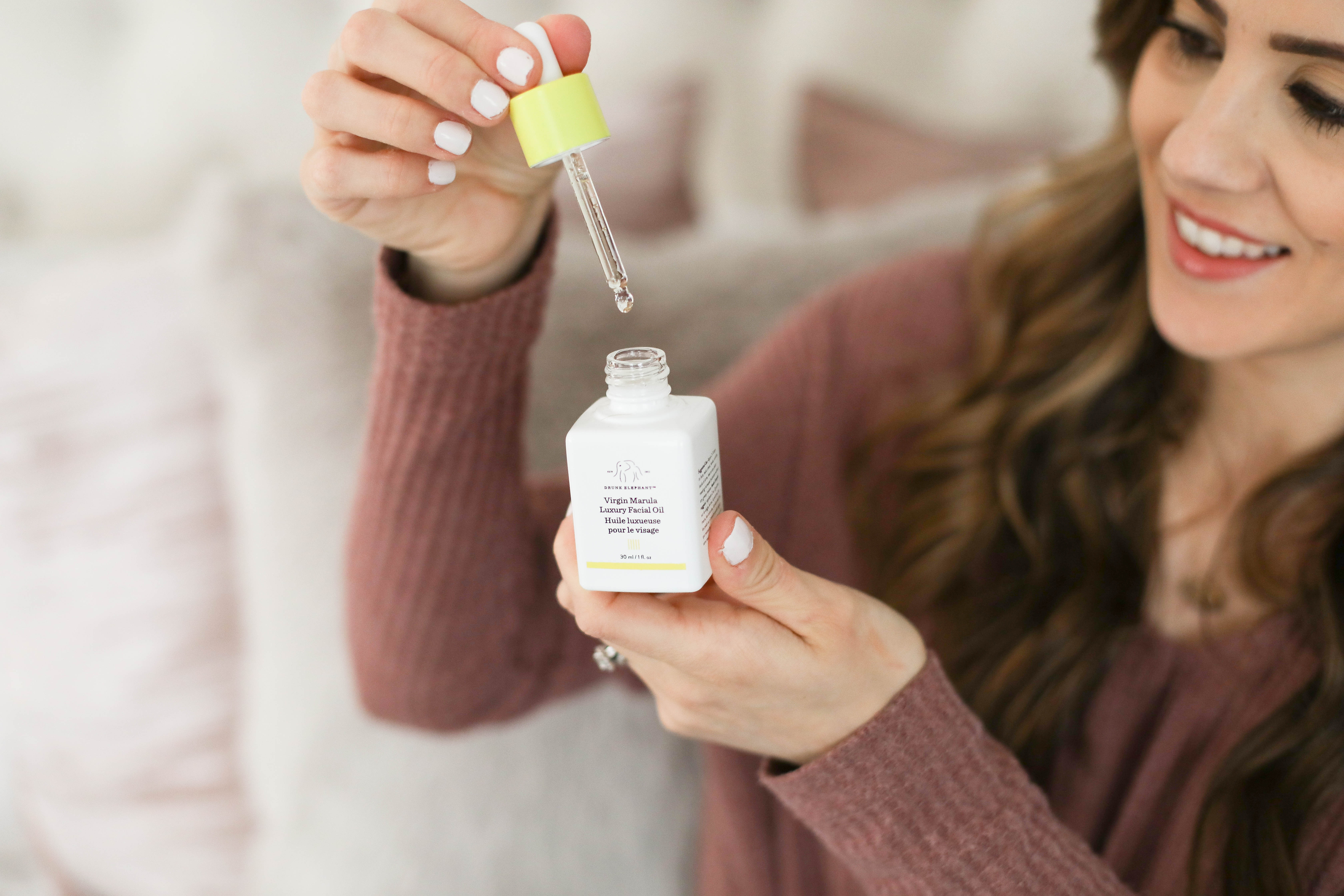 These are my top five, but there are a variety of natural beauty products I love!
I'd love to hear some of your favorites below (I'm always open to trying new products!). Leave a comment with one natural beauty product you can't live without!