I recently shared some tips for a dual purpose playroom, and while I like using functional pieces that service multiple purposes and have an overall neutral look, I still believe kids need to be kids! Everything in our playroom/living room is set up to allow our kids to be creative and have fun. Today I'm partnering with Walmart and sharing a few simple ways to foster imaginative play and creativity in your home!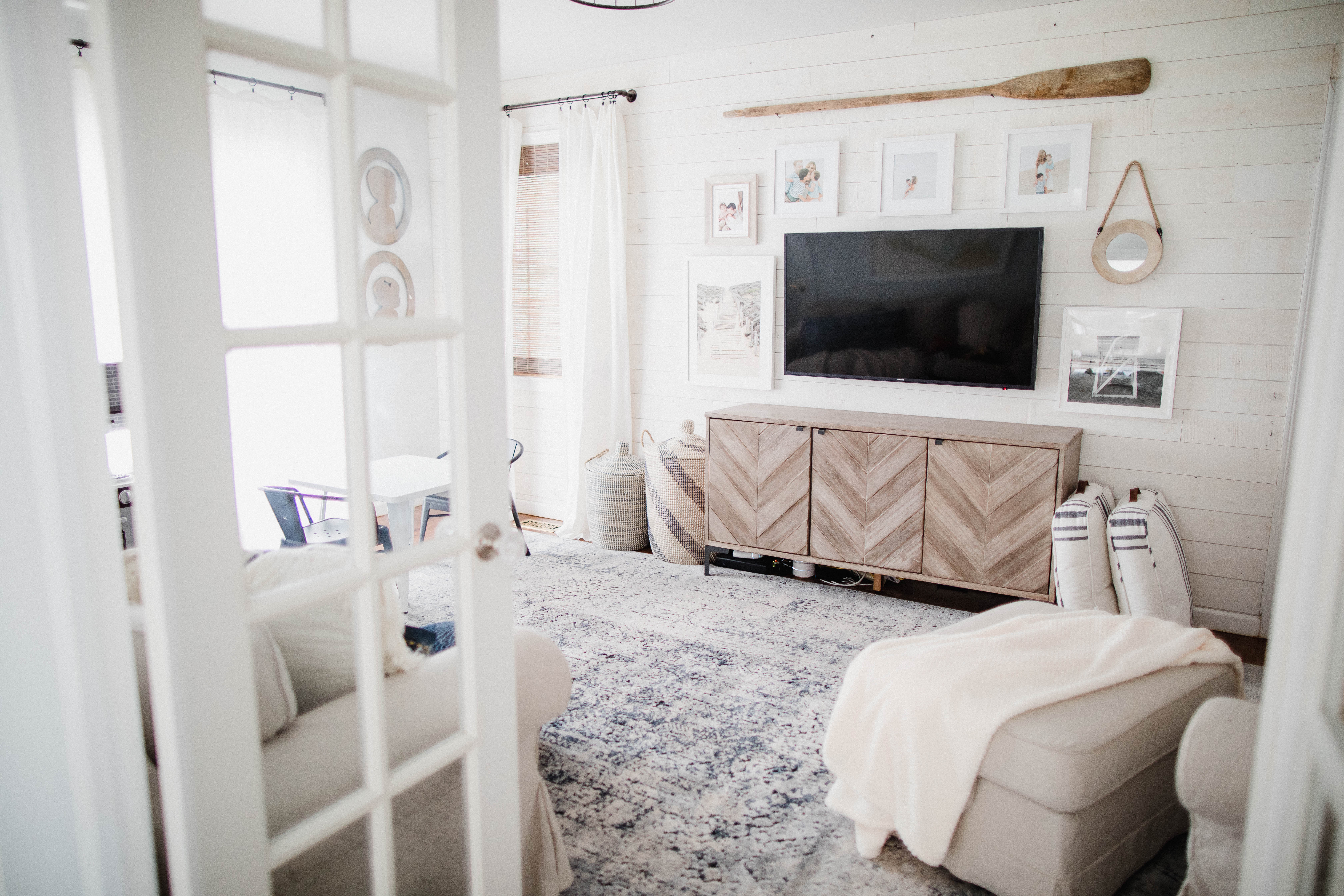 Set up a craft table. I love this adorable Mainstays Graham Kids Metal Industrial Table, and having it out encourages the kids to use it. They love to color, play with play-dough, sticker books, or arts and crafts while sitting in this designated space. It also helps cut down on the mess. 😉 We already had chairs, but you can scoop up the matching chairs here!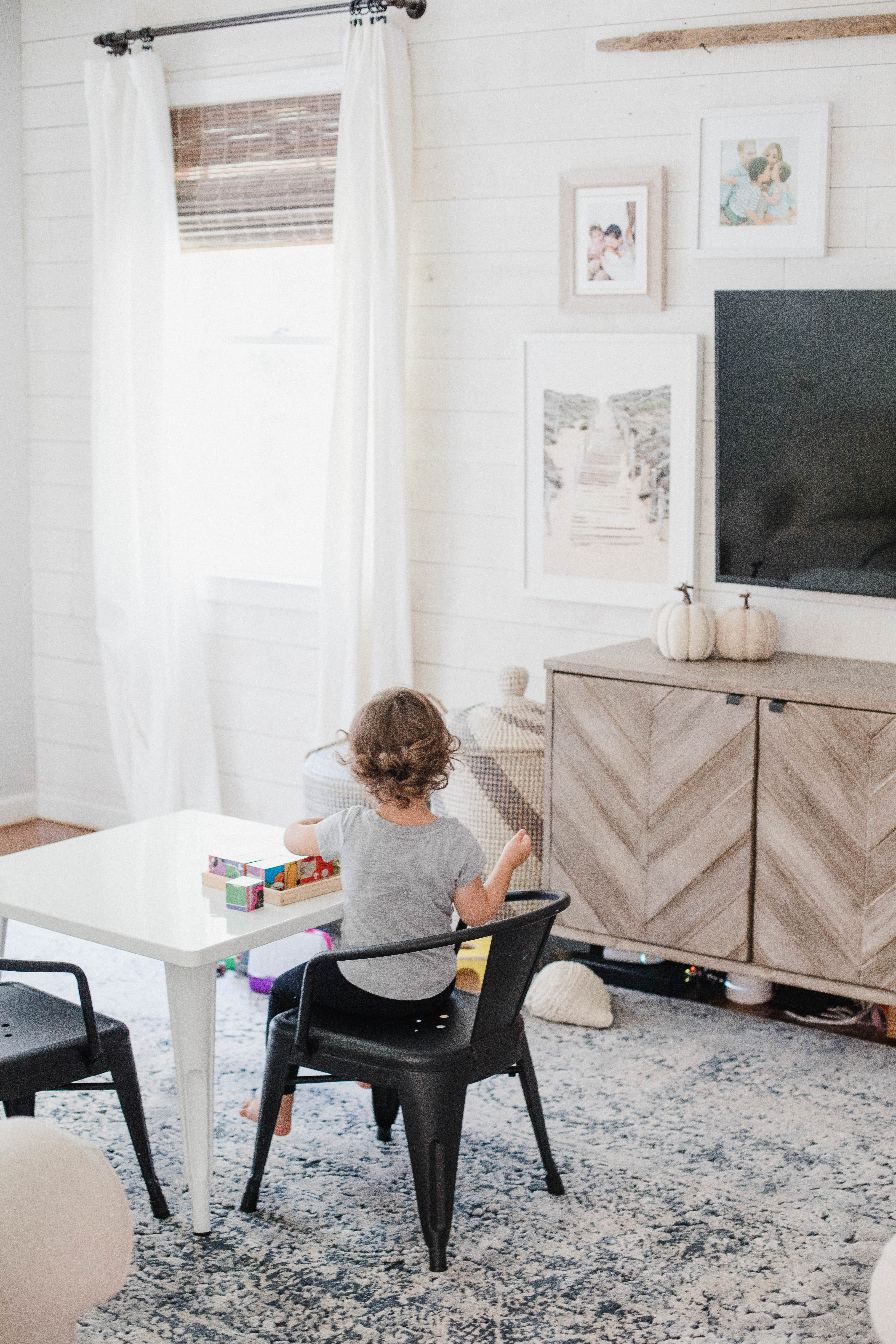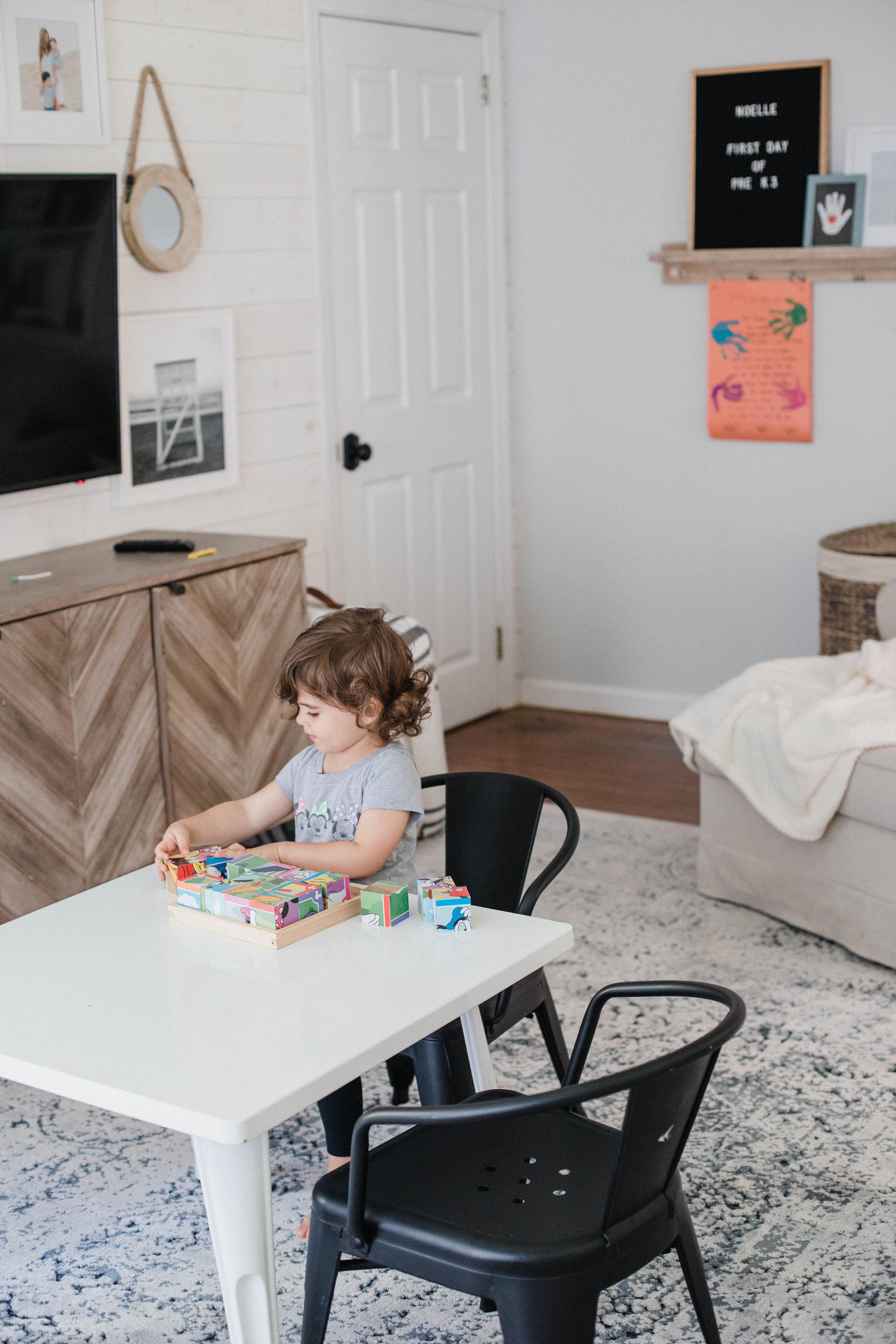 Create a cozy reading nook. This room is filled with floor pillows, cozy blankets, comfy chairs, and ottomans so the kids can get comfortable and read books or use their Leap Reader (and, I won't lie, have a space for watching movies too!). We love this soft blanket that the kids love and this knit pouf ottoman from Walmart.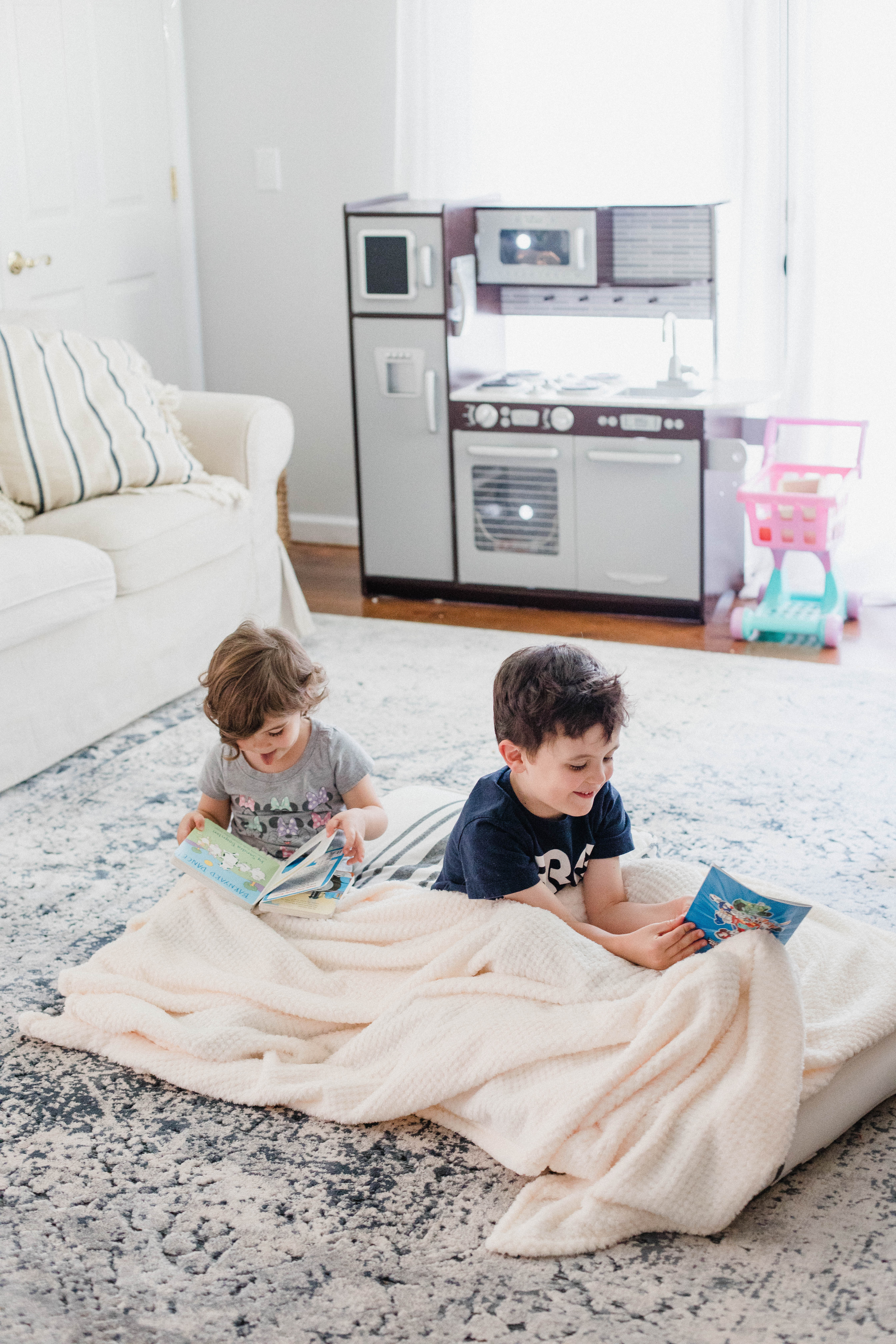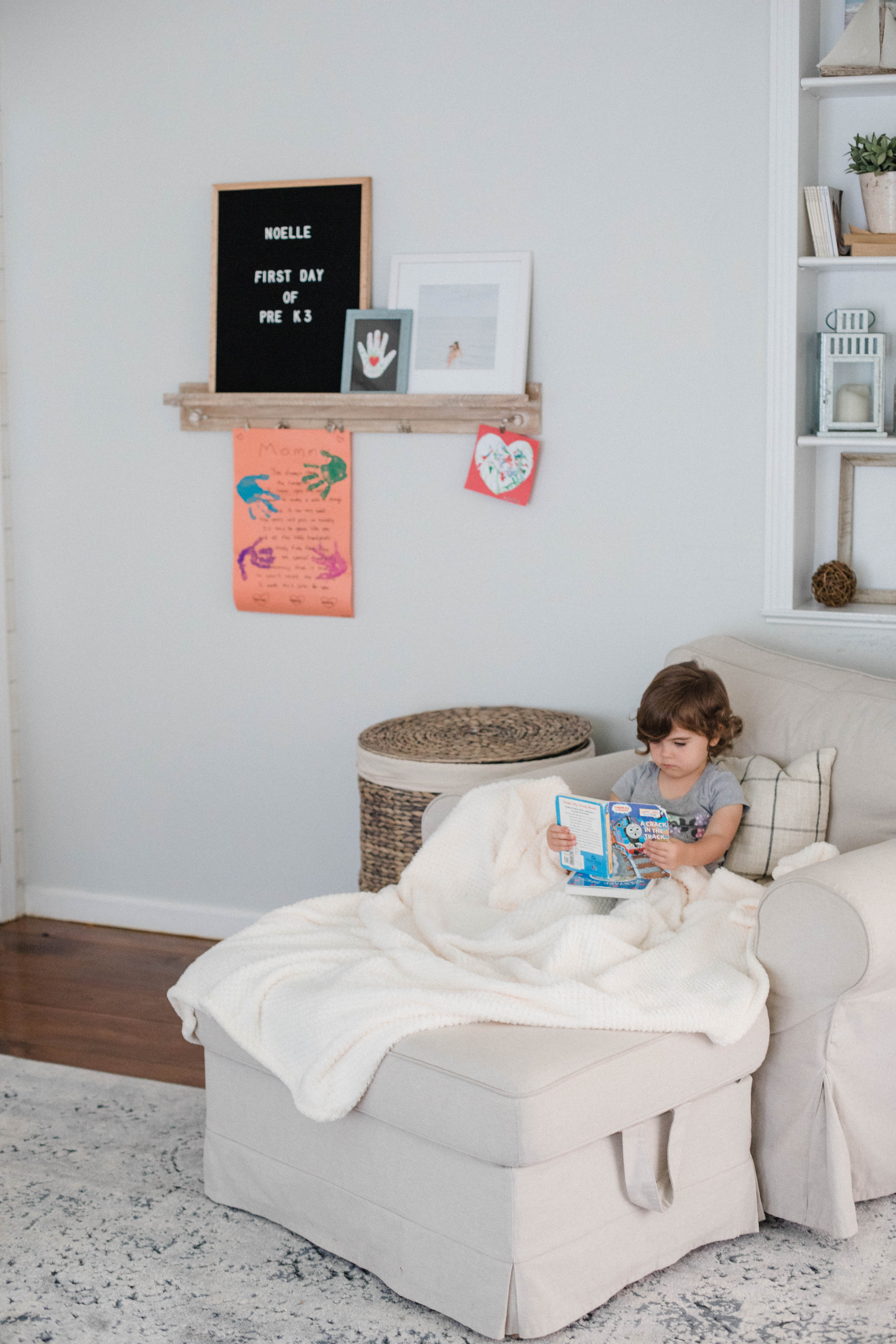 Create an artwork display. I rotate the kids' artwork from school for the season and hang it on a shelf in the room. Another fun idea is to frame artwork and have it on display! You can pick up some inexpensive frames and do this yourself on a budget!
Invest in imaginative toys. No lie, our toy kitchen is probably the most played with toy we've ever owned (and thank God because it took my husband like 4 hours to put that thing together!). They LOVE pretending to cook for me, or having a "picnic" on a blanket on the floor. I actually bought these metal wire bins to store the toy food in to make things a bit neater and more organized. It also helps them when they're cleaning up after play time!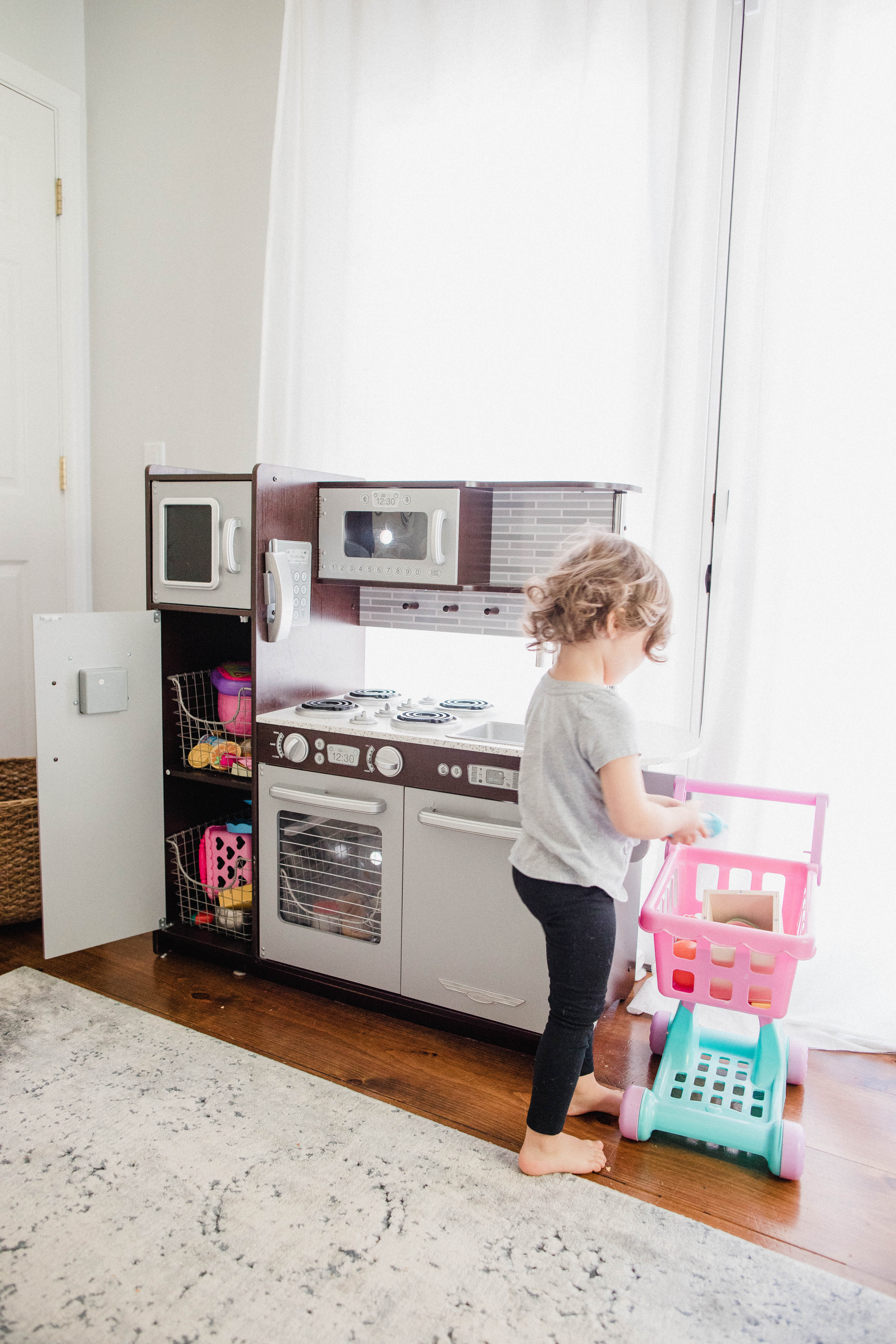 Do you have other ways to foster creativity and imaginative play in your home? I'd love to hear about it below!
Walmart has a wide selection of kid's furniture and decor at a variety of price options and styles! I was able to find options that fit right in with our decor. I was pleased with their shipping and store pick up as well! You can shop these kid's furniture finds below at Walmart!
SHOP THE POST

Thank you to Walmart for sponsoring today's post!