I have been compensated by QVC for today's post; all thoughts and opinions are my own!
Today, March 8th, is International Women's Day! This day means a lot to me as a mother of a daughter because I've always wanted to set an example as a hard working woman. I want her to look at me and feel empowered for her own successes in life. We truly CAN do anything, and I want her to know I will fully support her in whatever she chooses in life. It is so important that we, as women, support, uplift, and encourage each other on our journeys! Today I'm sharing my favorite items from women led brands on QVC and HSN!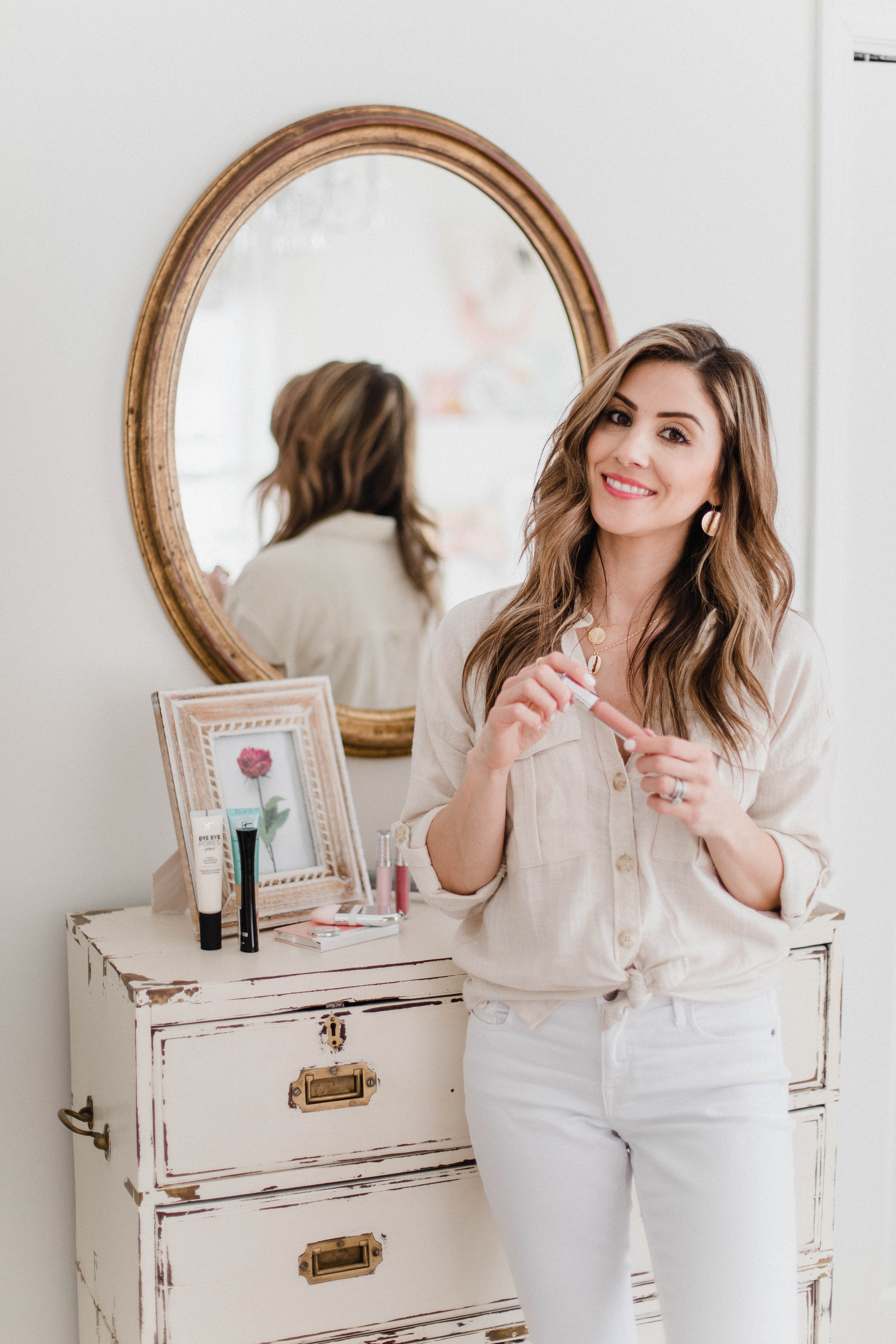 I previously shared about my experience with the Beachwaver HERE, and I love that it's a woman owned brand! This curling wand is incredible for those who might struggle with curling their hair because it essentially does the work for you! There's a bit of a learning curve, but once you get it you're golden! I highly recommend the S1, which is a 1″ barrel, for the perfect beachy waves!
I've been using this product for YEARS, especially in the summer months! My go-to shade is Instant Nude Glow because it gives the perfect slightly tanned, flush look. One simple sweep with the Heavenly Skin One-Sweep Wonder Brush and you've got and instant glow. You can get the brush AND powder for only $39.50 on QVC.com for International Women's Day!
I love using this primer in combination with the It Cosmetics CC Cream for a flawless face! It instantly blurs the look of your pores while still hydrating your skin. It holds makeup in place all day, too!
I've shared my love for It Cosmetics CC cream for years now, and typically wear it when I don't want a super full coverage. I know the name says full coverage, but what I love about this product is you can still see your skin while getting an even finish! The matte CC cream is my favorite (I've tried the regular and illuminating as well) because it gives the PERFECT matte finish without looking dry. You still have a natural, slightly dewy look all while still being matte (I know that's super confusing, but just trust me!) You can get the CC Cream PLUS the Heavenly Skin Luxe Brush to apply it with for only $39.50 on QVC.com!
It Cosmetics has some of my favorite lip products because they give a your-lips-but-better look. That's the main reason I love It Cosmetics – they're all about enhancing natural beauty! This lip trio is the perfect set because it has 3 natural lip shades depending on the look you're going for. They are super hydrating and give a slight flush to your lips. Keep them all for yourself, or split the pack with friends! My favorite is Soft Naturally Flushed because it's the perfect nude.
I used this mascara for years before switching over to my current one, but it's still a favorite of mine! I love how it elongates my lashes, gives them a volume boost, and is clump-free! I typically apply 2 coats!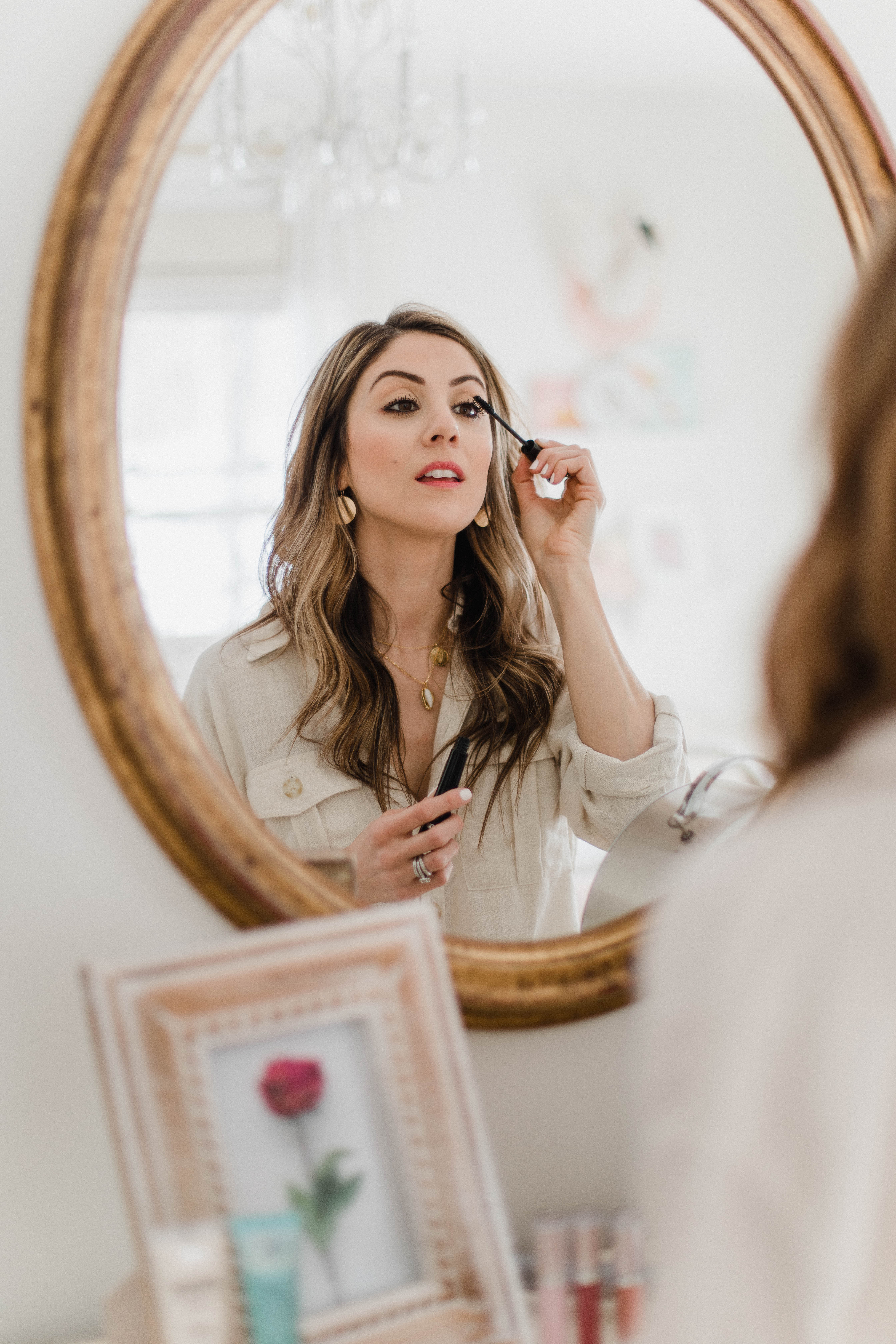 In honor of International Women's Day, QVC and HSN will be contributing $100,000 to Nest, buildanest.org, a global nonprofit committed to the social and economic advancement of women by supporting female artisans who might not have the resources they need to flourish! You can visit QVC.com to learn more and support Nest—they're even matching donations!
You can shop more products by women led brands on QVC and HSN for International Women's Day right HERE! And remember to support, uplift, and encourage the women in your life! 🙂