I didn't share outfits much while we were away in Turks & Caicos, so I decided to do a little roundup for you! Unfortunately some of the items are sold out :/ And there's a few I didn't snap photos of, but I included them below anyway for you! Here's what I packed:
Dress: I absolutely love this dress and own in it 2 patterns! It fits like a glove and the front slit is so flattering. It fits TTS, I'm wearing an XS.
Sandals: I've owned these Jack Rogers for several years, and they still look great! They one of my favorite pairs to throw on with any outfit. They're super comfortable, too!
Bag: This bag has a high price tag, but I grabbed it with a gift card. I LOVE it. But THIS is a similar option for only $25!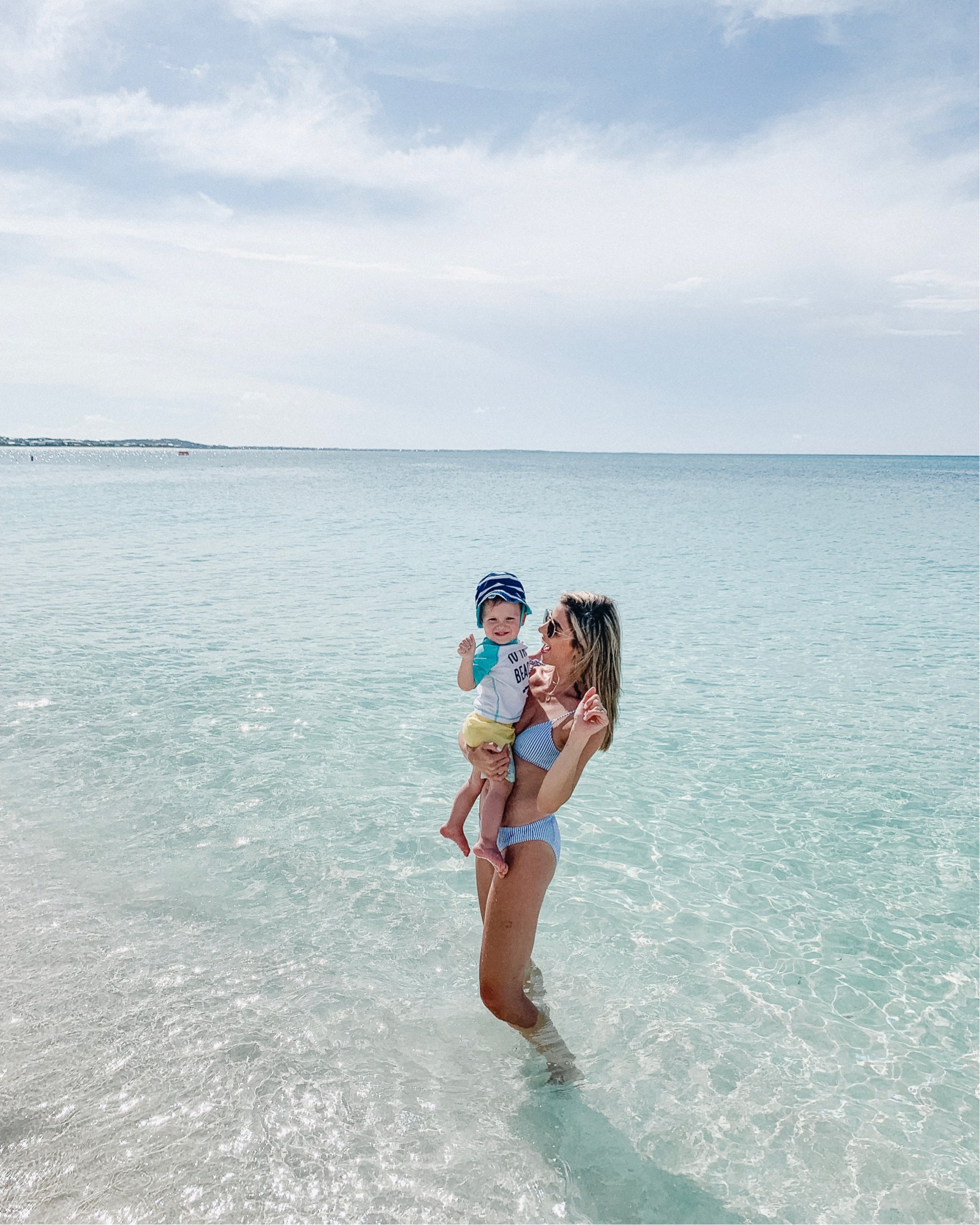 Bikini TOP and BOTTOM: I purchased this bikini last year, but I'm finally just getting around to wearing it! It fits TTS, and looks like it's currently on sale! I double knotted the top straps to avoid this little dude from untying it. 😉
Cover up (not shown): For some reason I didn't snap a photo of the cover up you saw me wearing the majority of the week, but it's the perfect lightweight dress for it and only $40!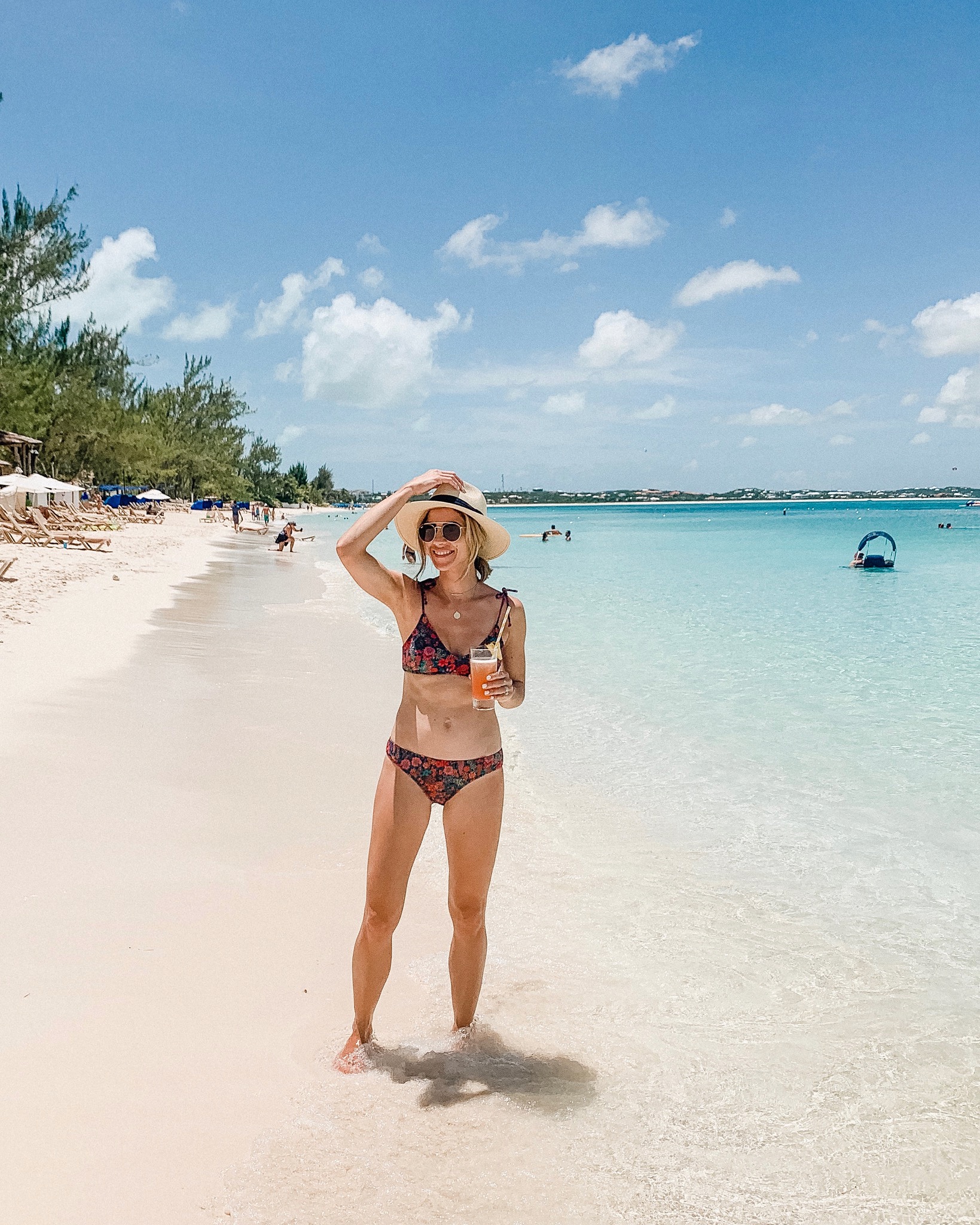 Bikini TOP and BOTTOM: This bikini is sold out, guys! I'm so bummed, it's the best print too! Just wanted to let you know in case you were looking for it!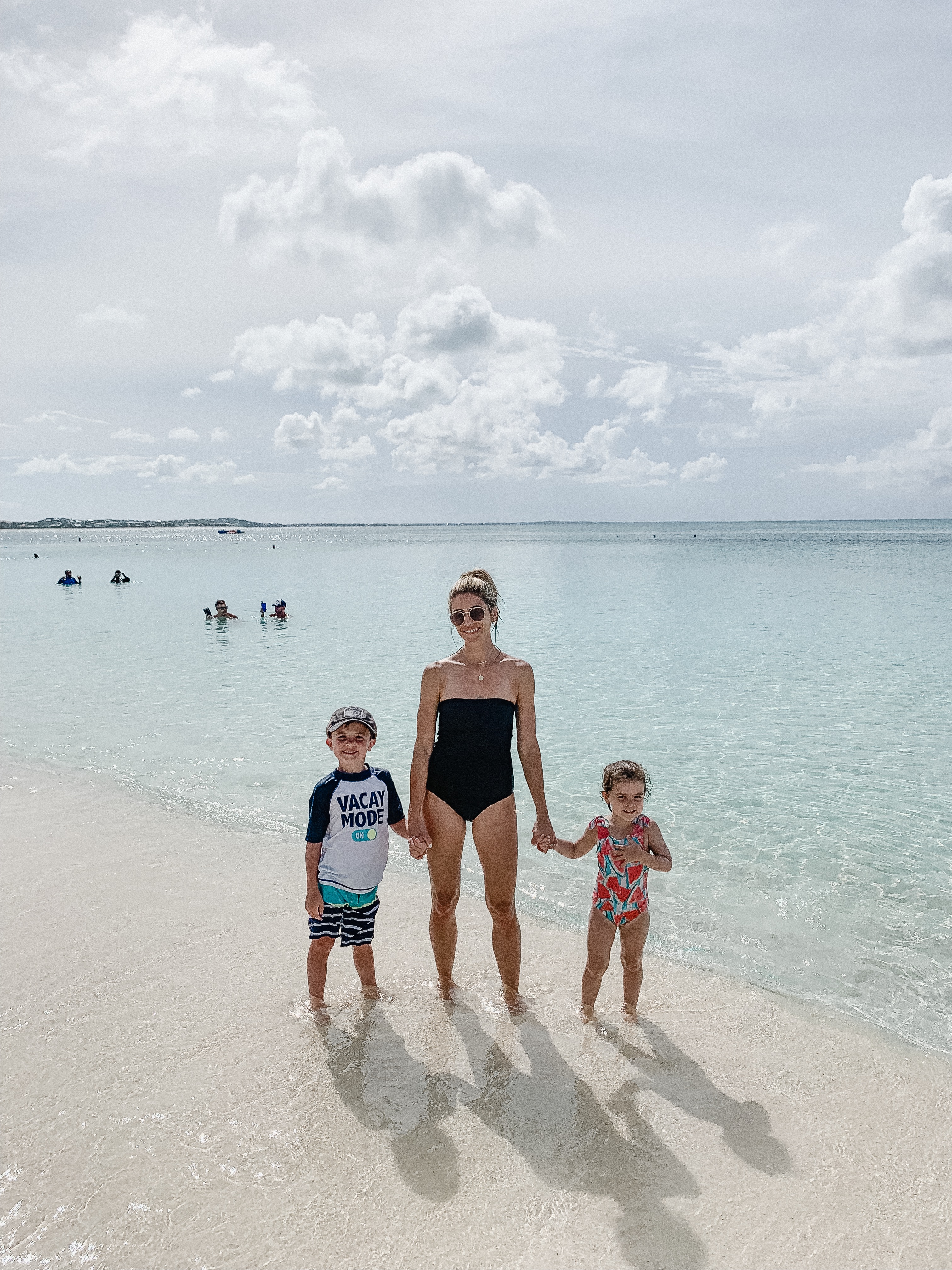 Swimsuit: This bandeau one piece has ruching that is super flattering! It fits REALLY well and has good booty coverage.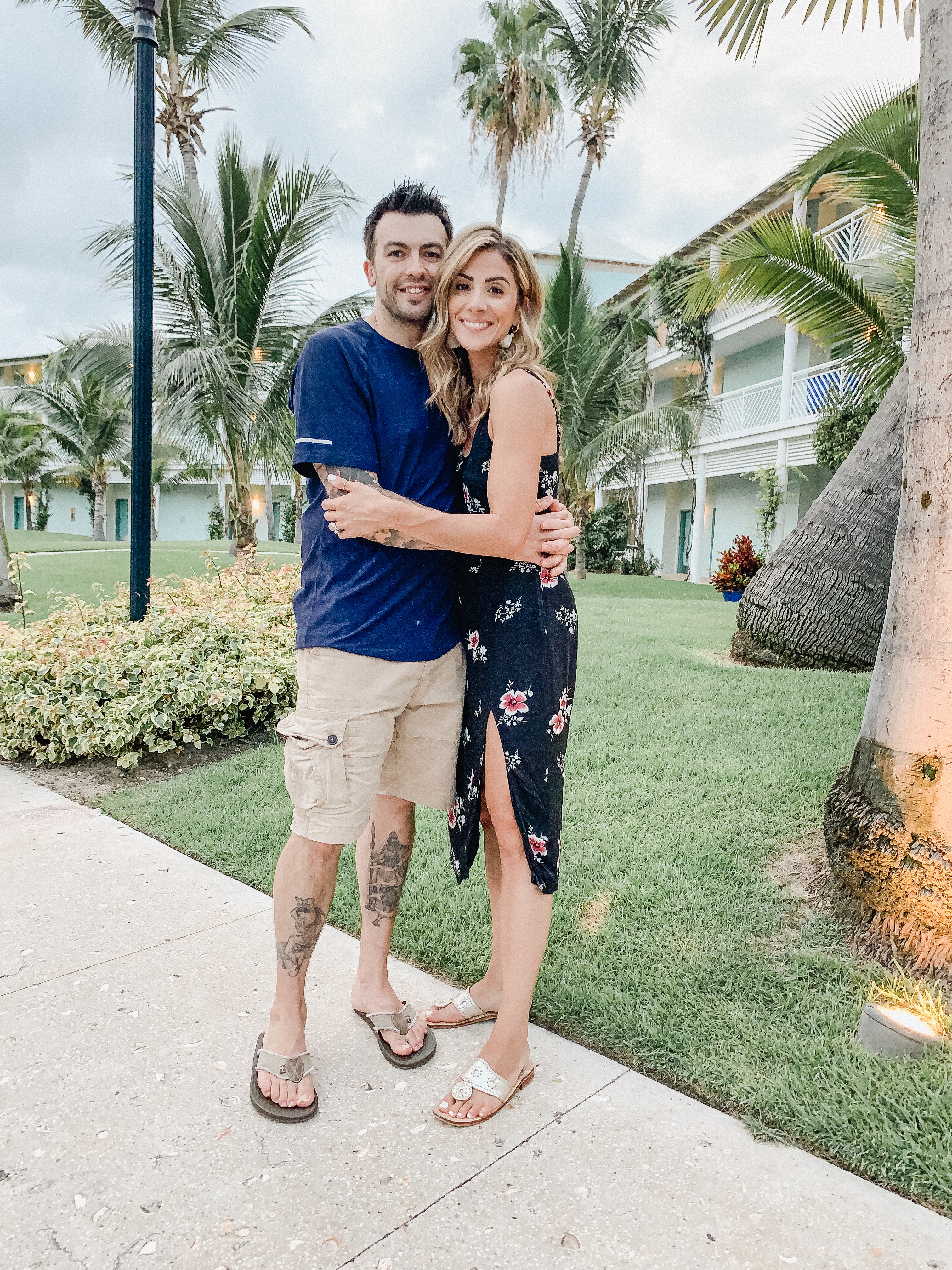 Dress: This is the same dress as the yellow one above! Again, fits TTS!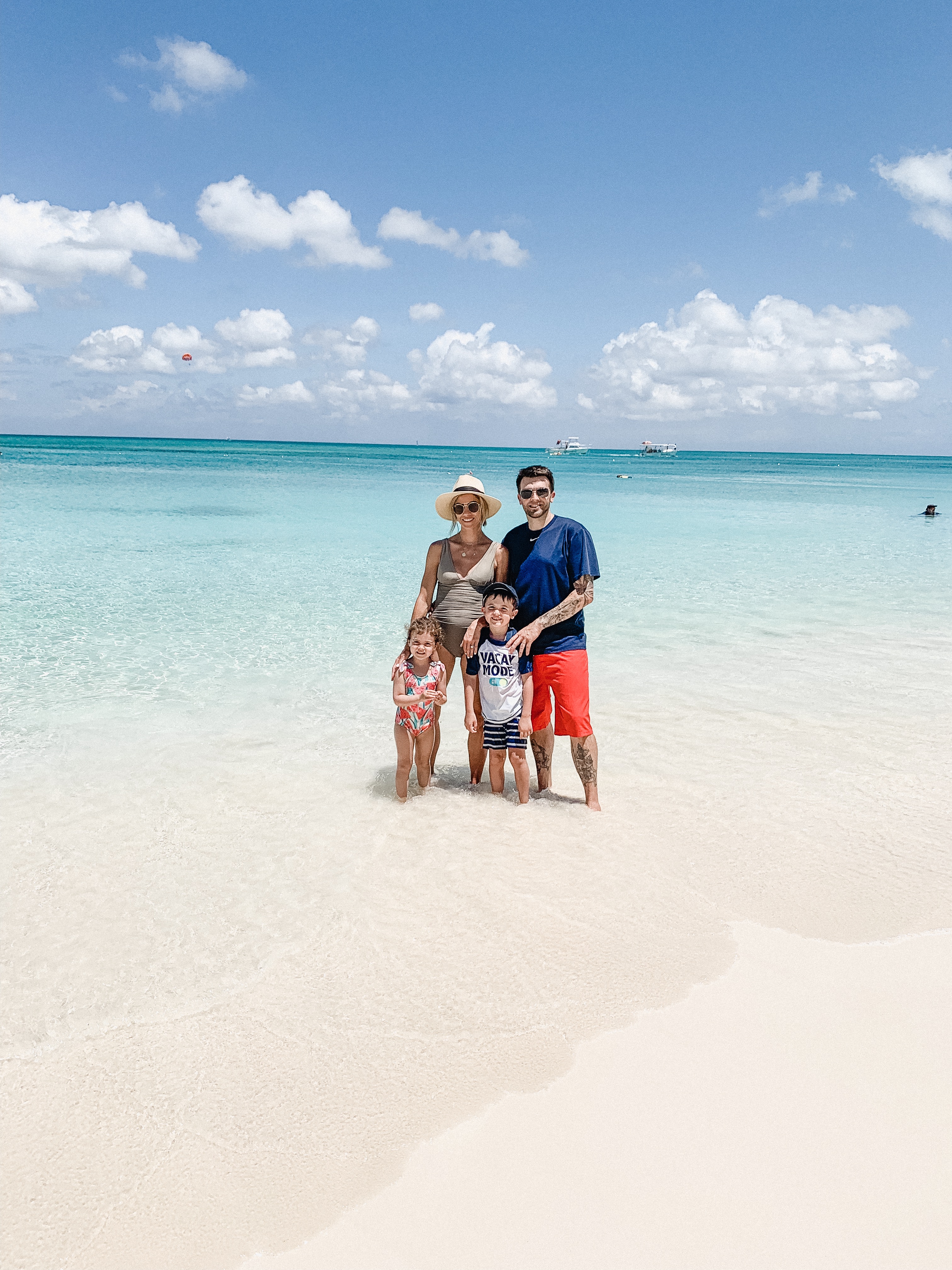 Swimsuit: This is my favorite one-piece – you guys know I've been sharing it for months now!
Panama Hat: I LOVE this Amazon find! It's packable and it's shape doesn't get ruined if it's folded up. It also has UPF50+, so it's perfect for sun protection!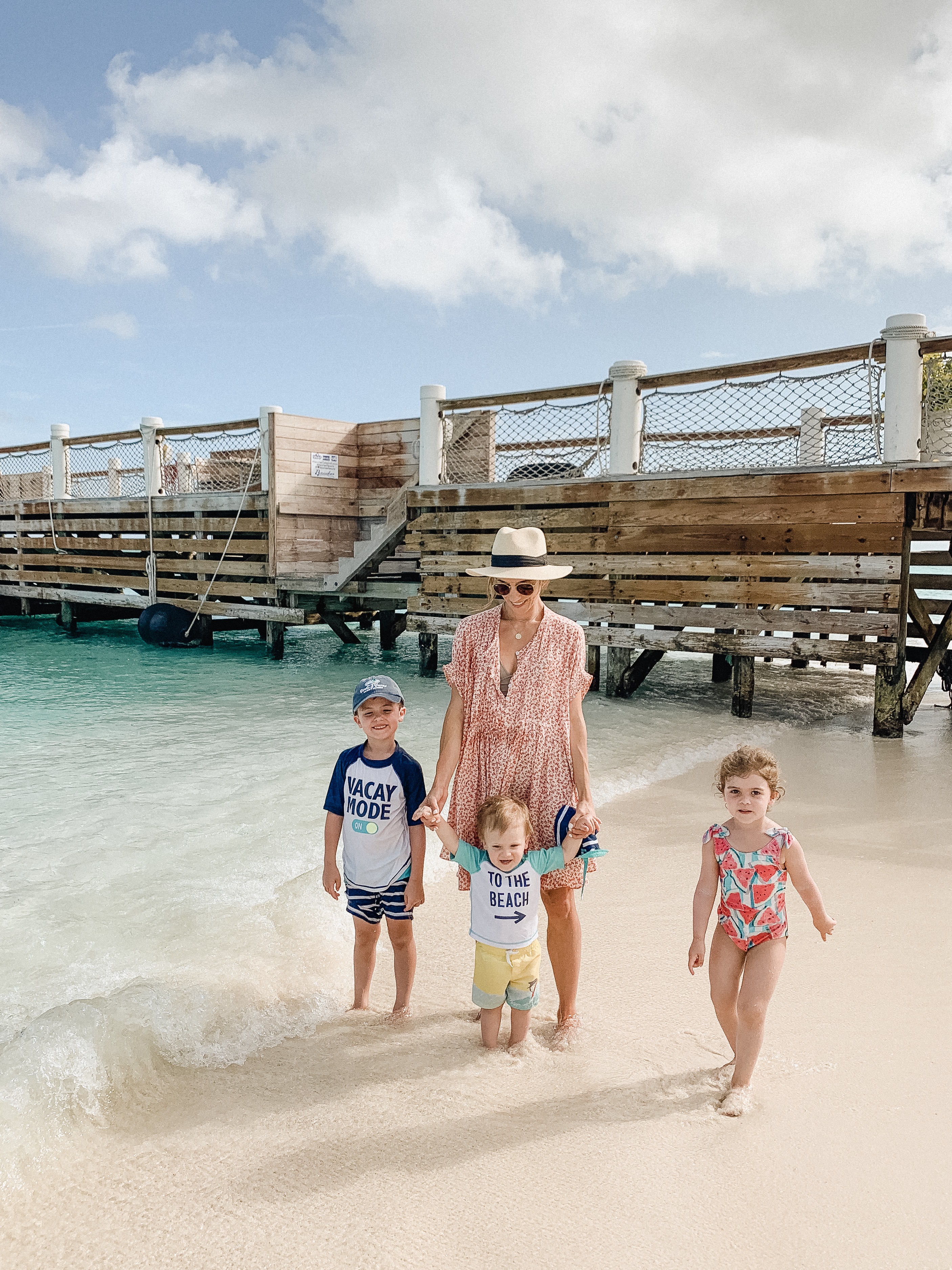 Dress/Coverup: I own this dress in another color as well! It is VERY flowy and short – therefore you definitely need some shorts under it if you're wearing it as a dress! I wore it as a dress one night and a cover-up the next day! It fits TTS.
Sandals: (not shown) I love these white Birkenstocks because they're easy to clean and make great beach shoes! The Birkenstock brand is sold out in white, but I found a cheaper pair (on sale for under $10!!) right HERE.