I started taking Mary Ruth Organics over a year ago when I was on the hunt for a better brand of supplements. MRO fit the profile I was looking for, and I loved that these supplements are created with non-GMO, plant based ingredients with minimal allergens possible. They taste DELICIOUS, too, and I felt were overall better for my kids as they aren't loaded with sugar!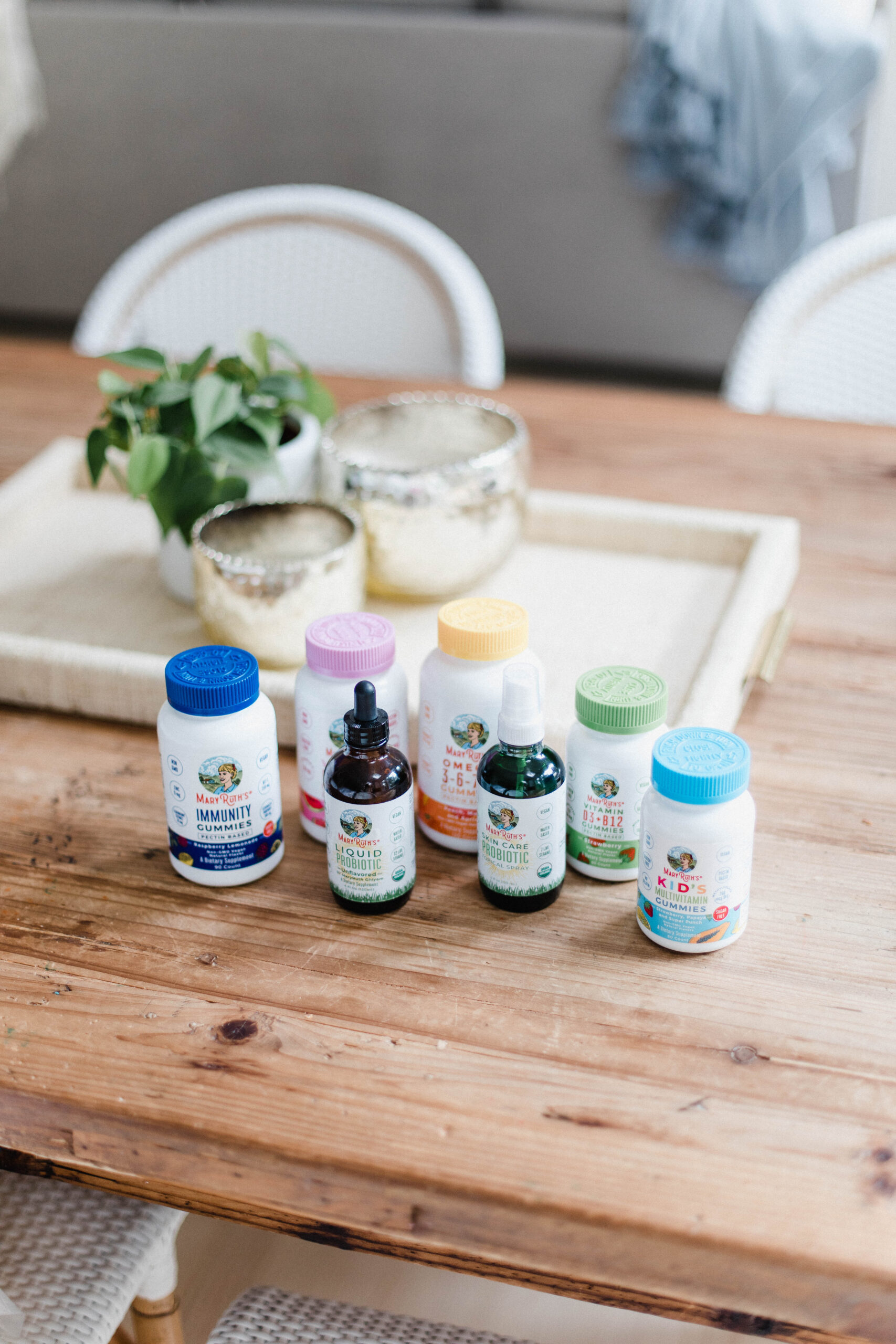 Below I'm sharing the supplements I take daily, as well as what we give the kids! Mary Ruth Organics was kind enough to offer you a code, too! Use LAMC15 for 15% off your order!
OMEGA 3-6-9 GUMMIES: (ME) MRO is currently out of these, but I'm sharing anyway! This is what I take daily for my dose of omegas! All of MRO gummies are paleo friendly, gluten free, dairy free, sugar free, and vegan. I've been taking these omegas for over a year now and have no complaints!
COLLAGEN BOOSTING GUMMIES: (ME) I started taking these a few months ago when I noticed my hair falling out. Instead of putting collagen IN your body, these help BOOST your body's ability to produce collagen. Also, I noticed the collagen powders were making my stomach a bit upset. I've noticed SIGNIFICANT hair growth (I've been doing a scalp treatment as well, but I do think these have helped!). I no longer take the powder collagen, just these gummies!
VITAMIN D3+B12 GUMMIES: (ME) I take these daily for my dose of Vitamin D and B12, especially over the winter when I'm stuck inside quite a bit with minimal sunshine.
IMMUNITY GUMMIES: (ME + KIDS) We start taking these around cold and flu season for an immunity boost. They recently came out with a new flavor that tastes great, too, so it's easy for the kids to take them! These immunity gummies have Zinc, Elderberry, Vitamin C, and Echinacea all in one.
LIQUID PROBIOTICS: (ME + KIDS) I love these for our whole family – we all take them! I truly notice a difference in our GI systems when taking them. The best part is it tastes like water, so there's no fighting the kids to take it! My kids call them their water drops.
KIDS' MULTIVITAMIN: (KIDS) My kids have been taking these vitamins for a few months now with zero complaints! I like that they aren't coated with sugar crystals, either. All of MRO gummies are sugar free!
SKINCARE TOPICAL PROBIOTIC: I've been using this for dermatitis or eczema flare ups and it's amazing! Great to have on hand for those with sensitive skin or just to have in your medical kit. It can be used to treat bug bites, scrapes, cuts, burns, and more! But I've found it's great for clearing up an eczema spot.
Again, you can use the code LAMC15 for 15% off your entire order!