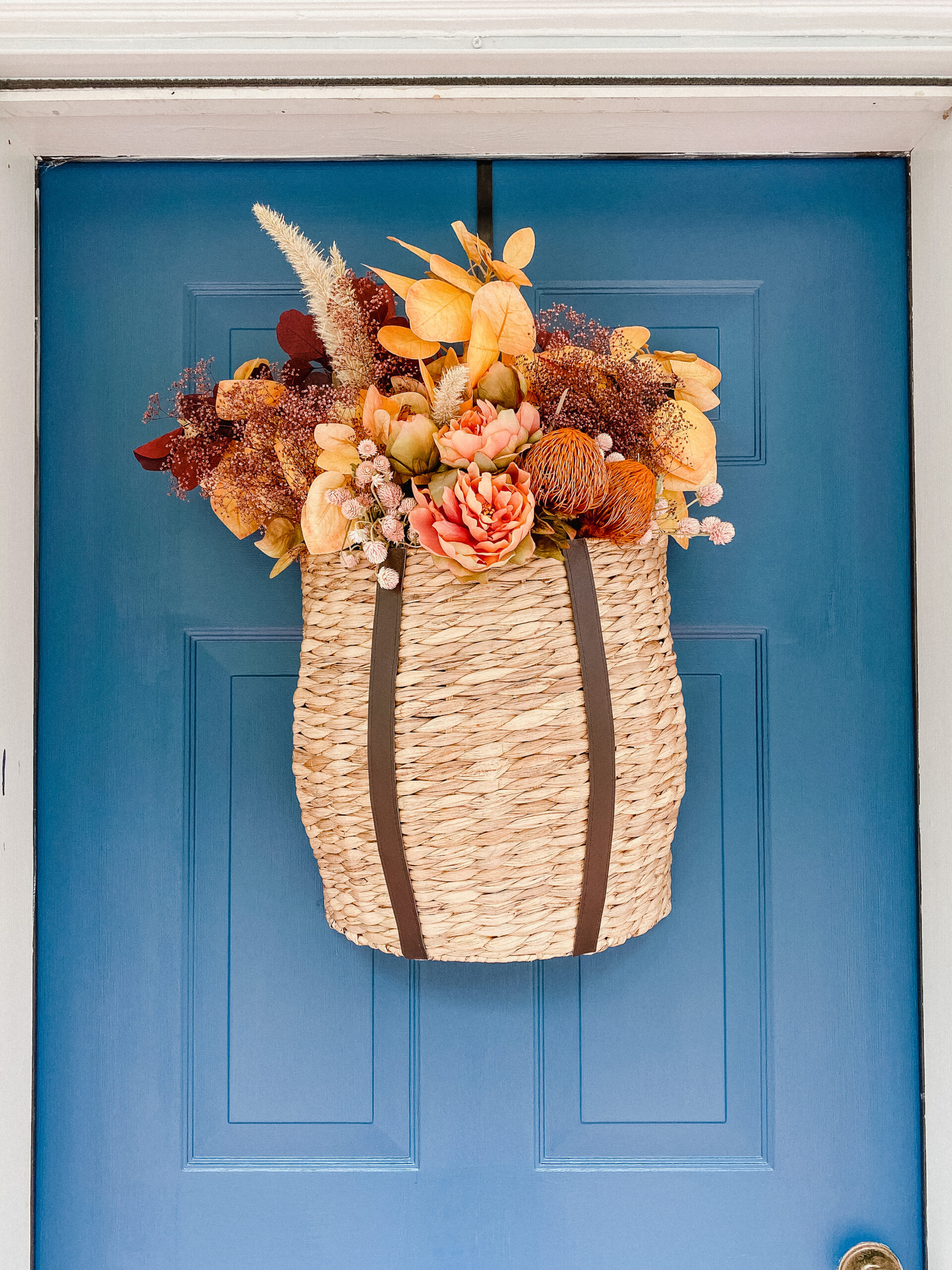 Decorating with fake fall florals is an easy way to add a natural and organic look to your fall decor! I love filling a door basket or beautiful dining table centerpiece with an array of beautiful dried flowers. I highly recommend checking Michaels or Hobby Lobby for great deals on florals, but I recently game across a website that has an array of florals I haven't seen before called Afloral! I was pleasantly surprised with the quality of the florals, and loved the options they have to offer. I even bought a few vases and vessels that I'll share in another post! I've got a ton of ideas for this fall season!
I recommend using a variety of floral styles and textures to create layers for your display. This gives the arrangement more dimension and creates a larger impact. Use larger leaves in the back of the display, and bring smaller florals forward. I included a mix of eucalyptus stems, flowers, grasses, and pods in my door basket for an eye-catching look. I love how it turned out! I linked what I used in my door basket below, but also linked some more budget-friendly options in similar styles as well below!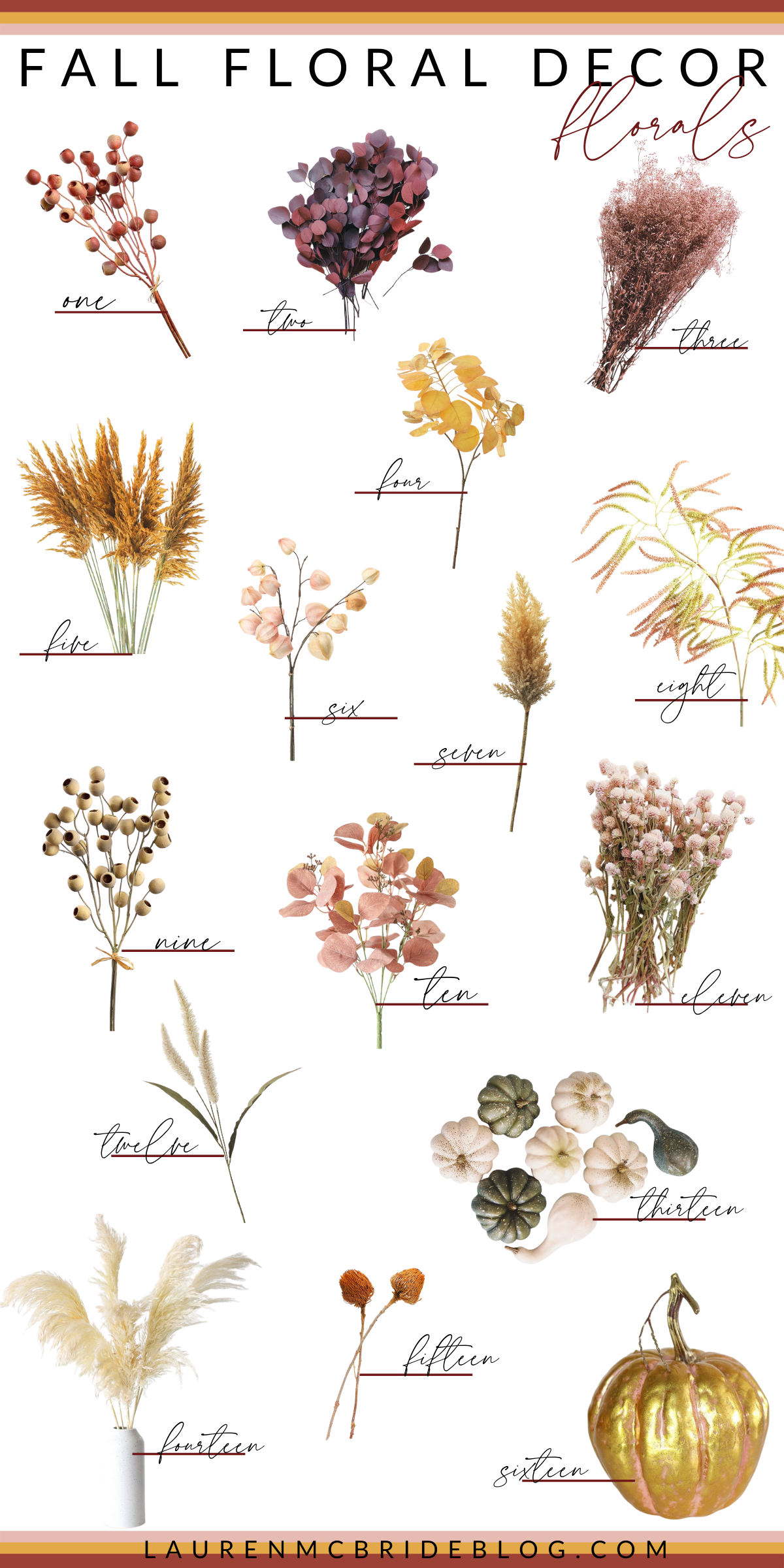 Fall Floral Decor Ideas: Florals
1 // Mini Bell Cup Pods in Red
2 // Burgundy Silver Dollar Eucalyptus
3 // Preserved Stardust Gysophilia in Mauve Brown
4 // Artificial Smoke Tree Leaves in Mustard
5 // Preserved Plume Leave Grass in Aspen Gold
6 // Fake Chinese Lantern Bundle in Soft Blush Pink
8 // Faux Amaranthus in Rust Green
9 // Mini Bell Cup Pods in Beige
10 // Fake Eucalyptus Bush in Mauve Pink
11 // Air Dried Globe Amaranth in Light Pink
12 // Fake Foxtail Grass
13 // Fake Gourds
14 // Textured White Fake Pampas Grass
15 // Dried Banksia in Orange
16 // Artificial Gold Pumpkin
Shop more budget-friendly options here!