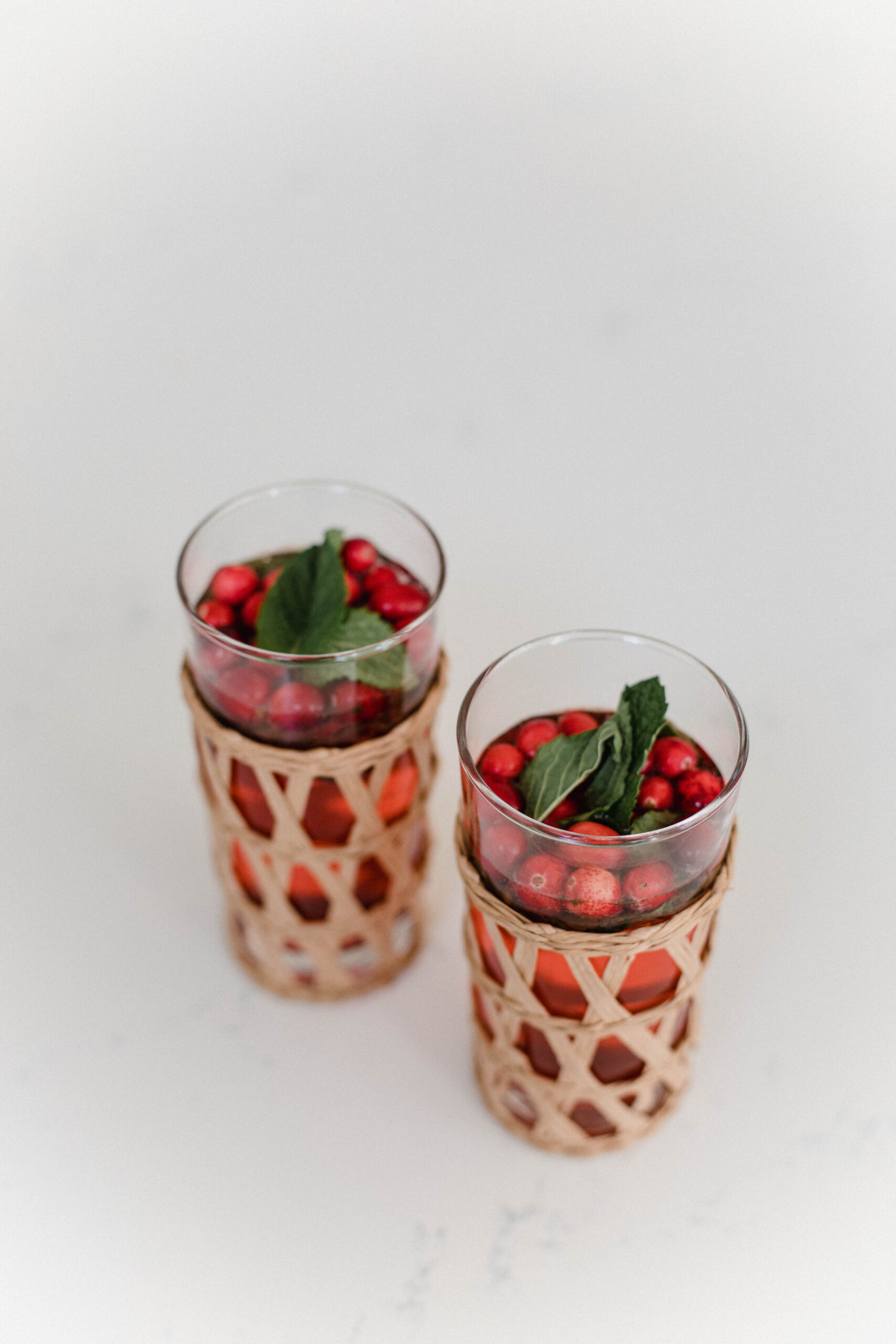 If you're looking for a fun and festive drink for the holidays, I have a great one for you! This Cranberry Mint Lime Spritzer is easy and delicious, and can be made into an adult beverage as well!
Ingredients
The ingredients are simple: lime seltzer water (I used our Sodastream and flavored the water with their lime drops!), cranberry juice, fresh mint leaves, and fresh cranberries. If you're using a Sodastream, there's one addition step in making the seltzer water, but this is still a very quick beverage to make!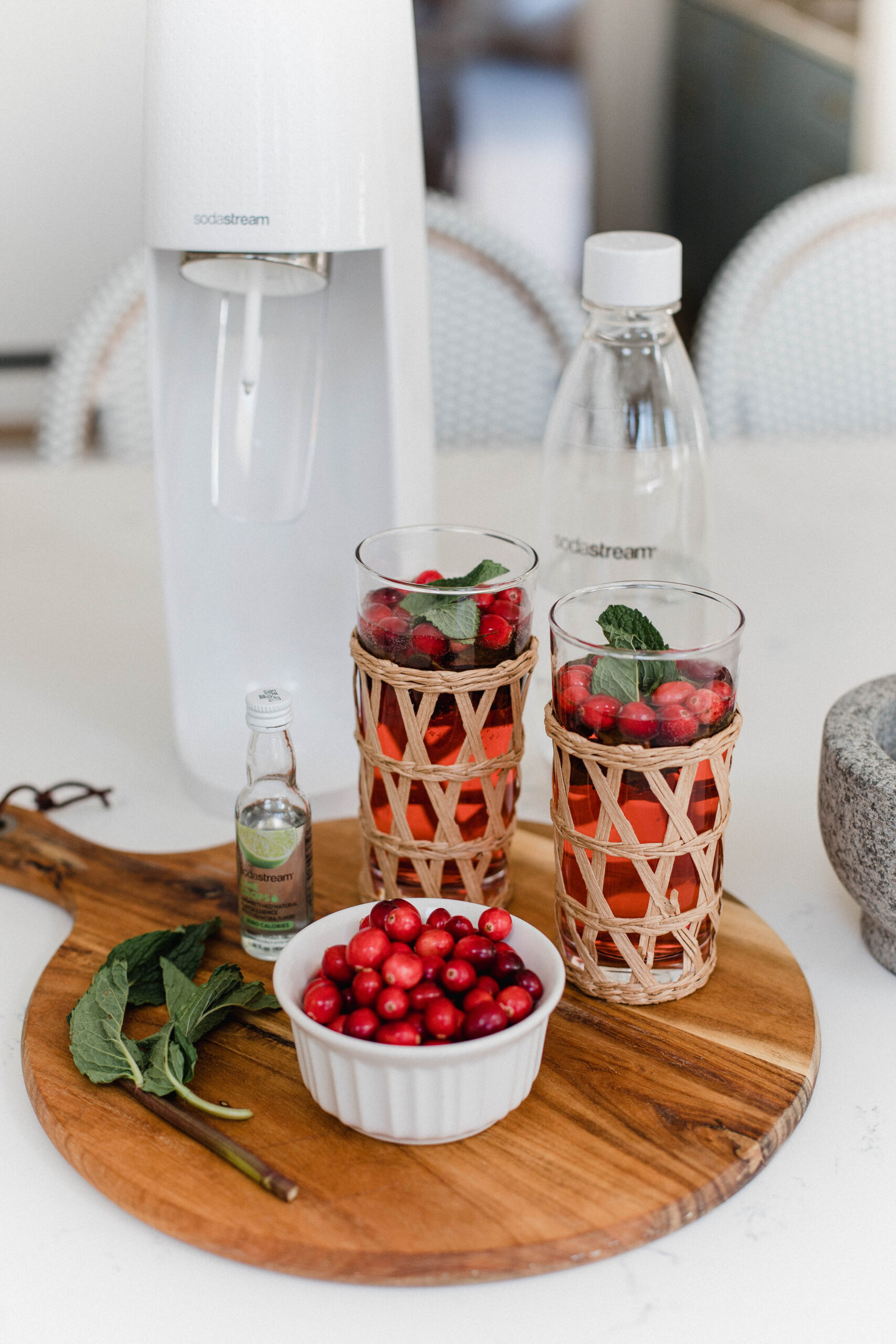 Instructions
First, muddle your mint leaves. Don't crush them to a pulp – you just want to muddle so the flavor releases! Then put them in the bottom of your glass. Next, fill the glass about halfway with lime seltzer water. (If you want to make this beverage alcoholic, this would be a great place for some Prosecco!). Then add the cranberry juice – I filled it until the liquid was a little over 3/4 full. Stir the mixture so the flavors blend. Top with some fresh cranberries, and enjoy! It's as easy as that!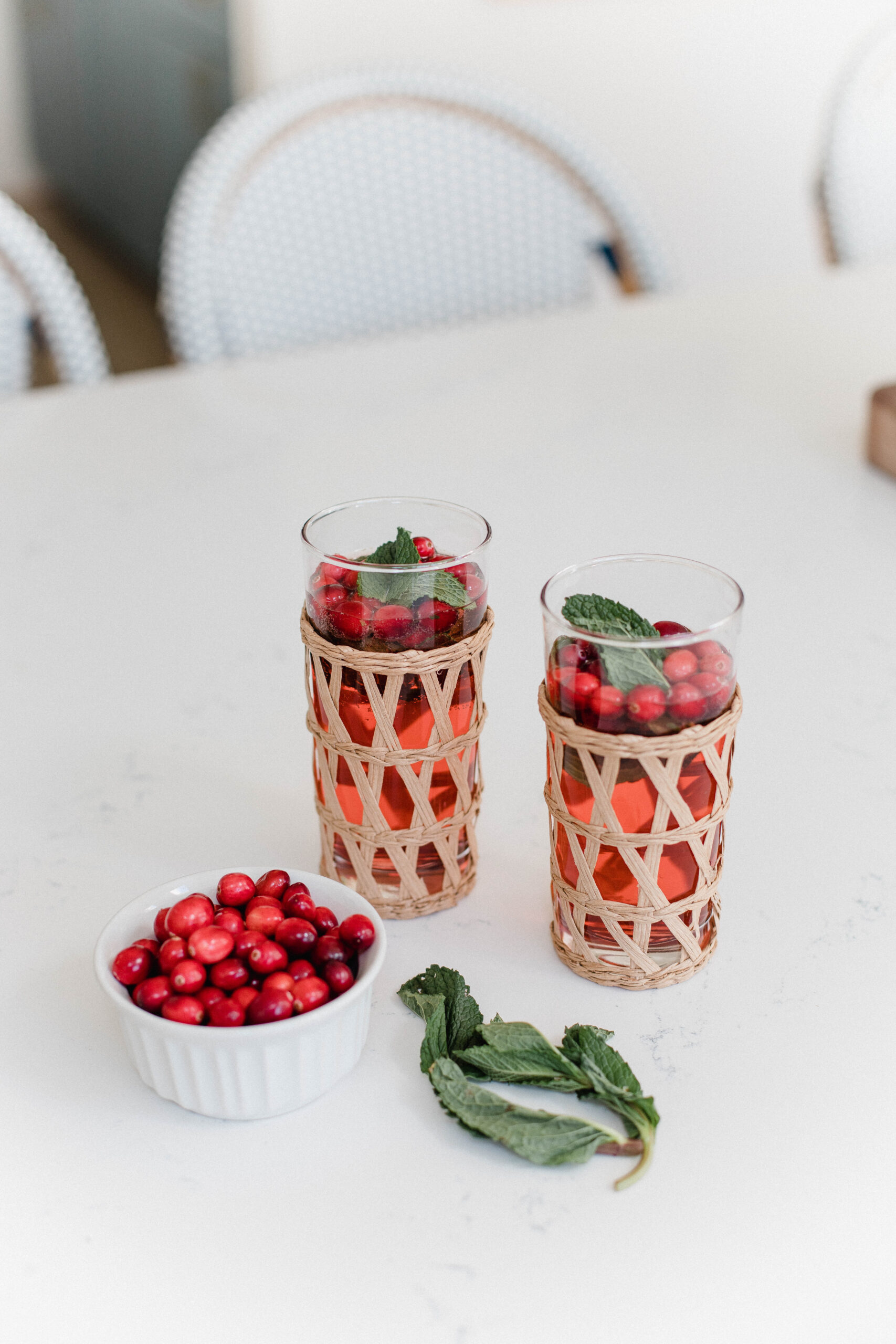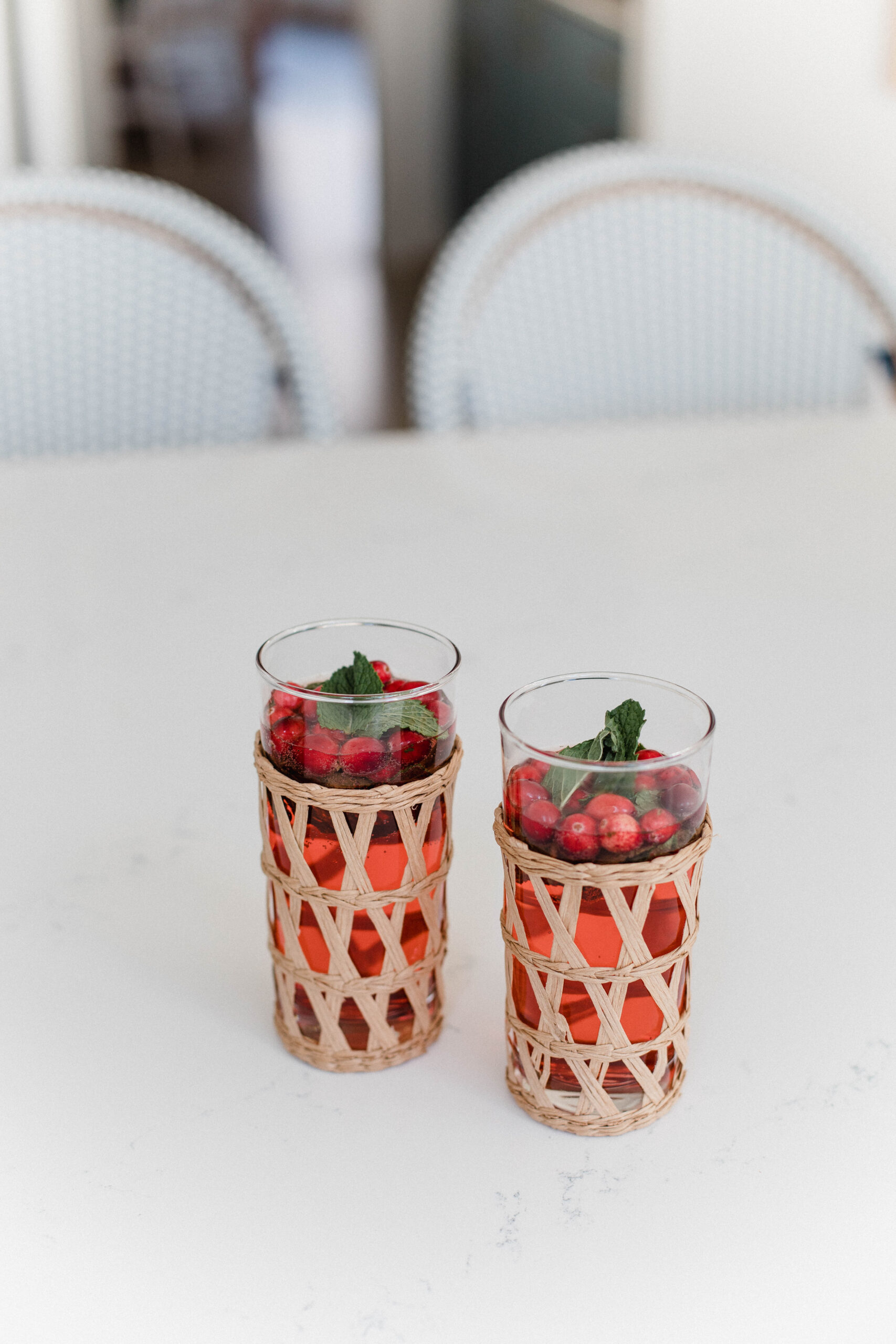 This drink is so fun for the holiday season! I hope you enjoy! 🙂