Thank you to Serena & Lily for sponsoring today's post! All thoughts and opinions are my own.
I'm super excited to share this space with you today! This bathroom makeover has been a work in progress for a bit now, and I'm so pleased with the end result! This space was already in progress when Serena & Lily reached out regarding making over a space, which was perfect as most of what I purchased was already from them! 🙂 Serena & Lily's product quality has exceeded my expectations time and time again, which is why I choose to invest in some of their items for our home.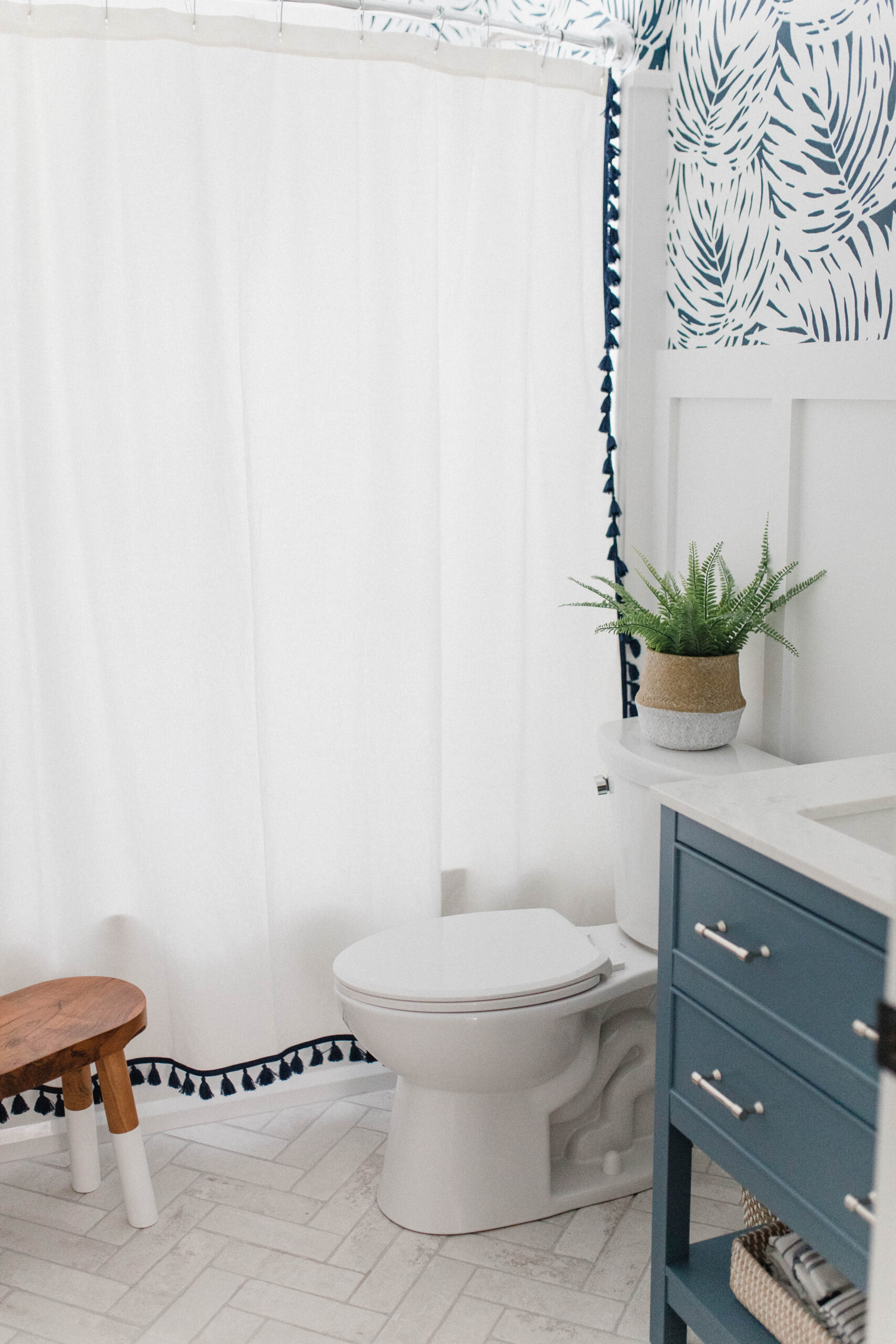 This bathroom is actually a FULL bathroom. I originally wanted to switch our laundry area to this space, but it didn't work with the dimensions. So we opted to keep the tub and shower and use it when things are reeeeallllyyyyy messy, or to give our pup a bath! The tile in the shower (not shown) would not be my first choice of tile, but we decided to not replace it quite yet. In the meantime, I changed out our shower curtain to this French Tassel Shower Curtain by Serena & Lily. I love that it's a bright white with a pop of navy tassels along the edges.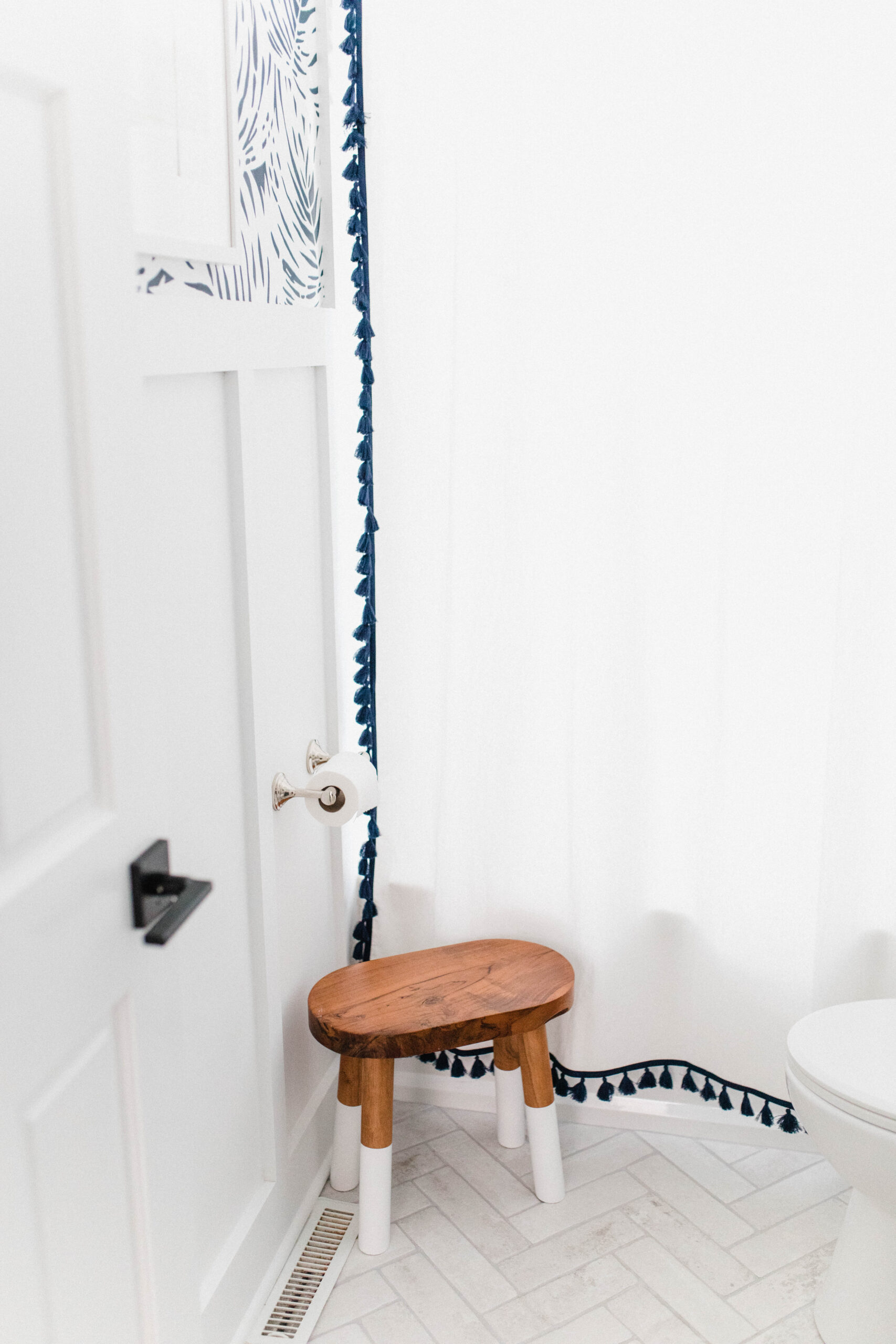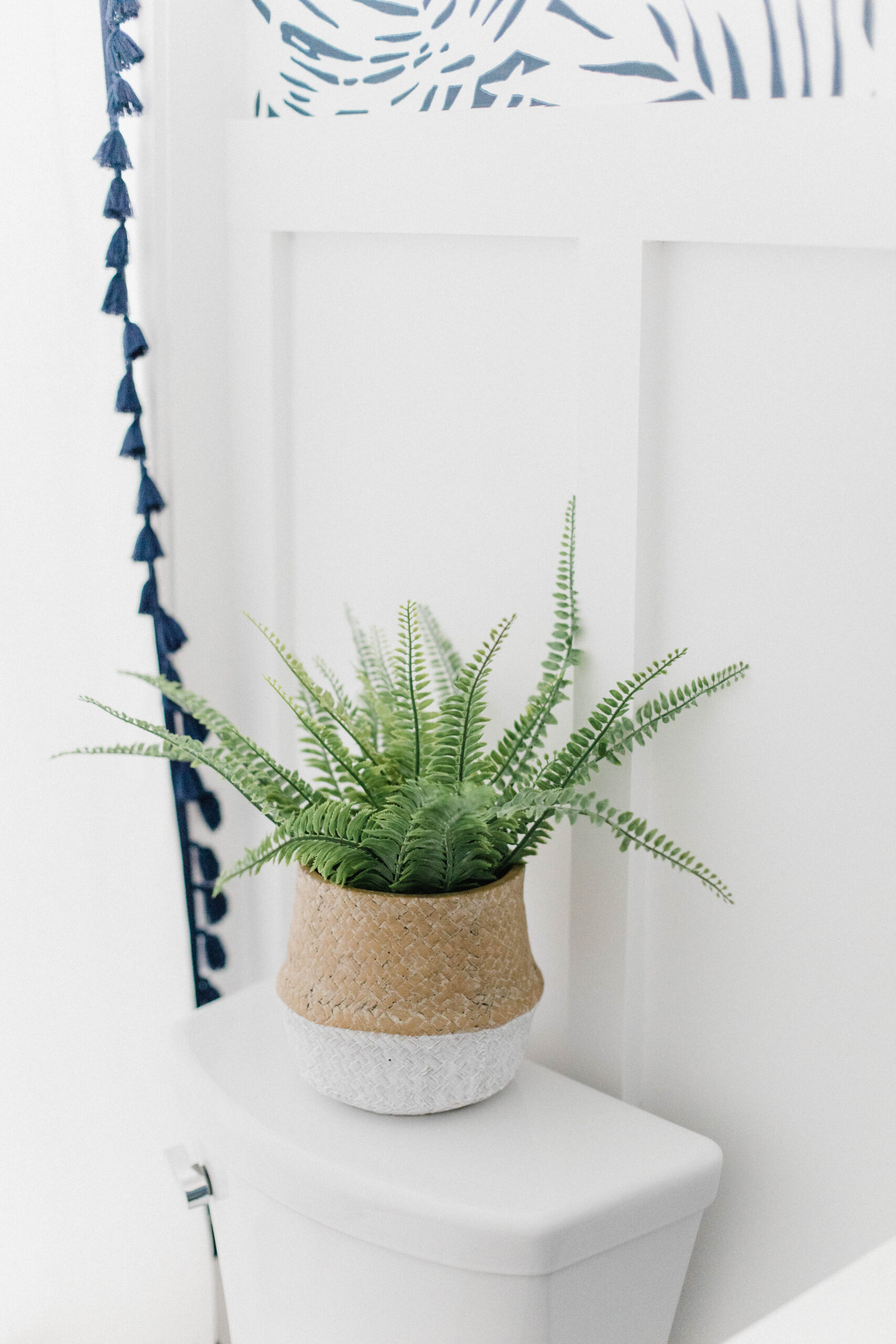 We had board and batten installed on the lower half of the walls, and I added this beautiful Palm print wallpaper from Serena & Lily on top. I went palms UP – they feel happier 😉 I installed the paper myself, but I would definitely recommend hiring out if you can. I wanted to attempt it on my own and wished I didn't halfway through, haha. But it's done! I love the bold print it adds.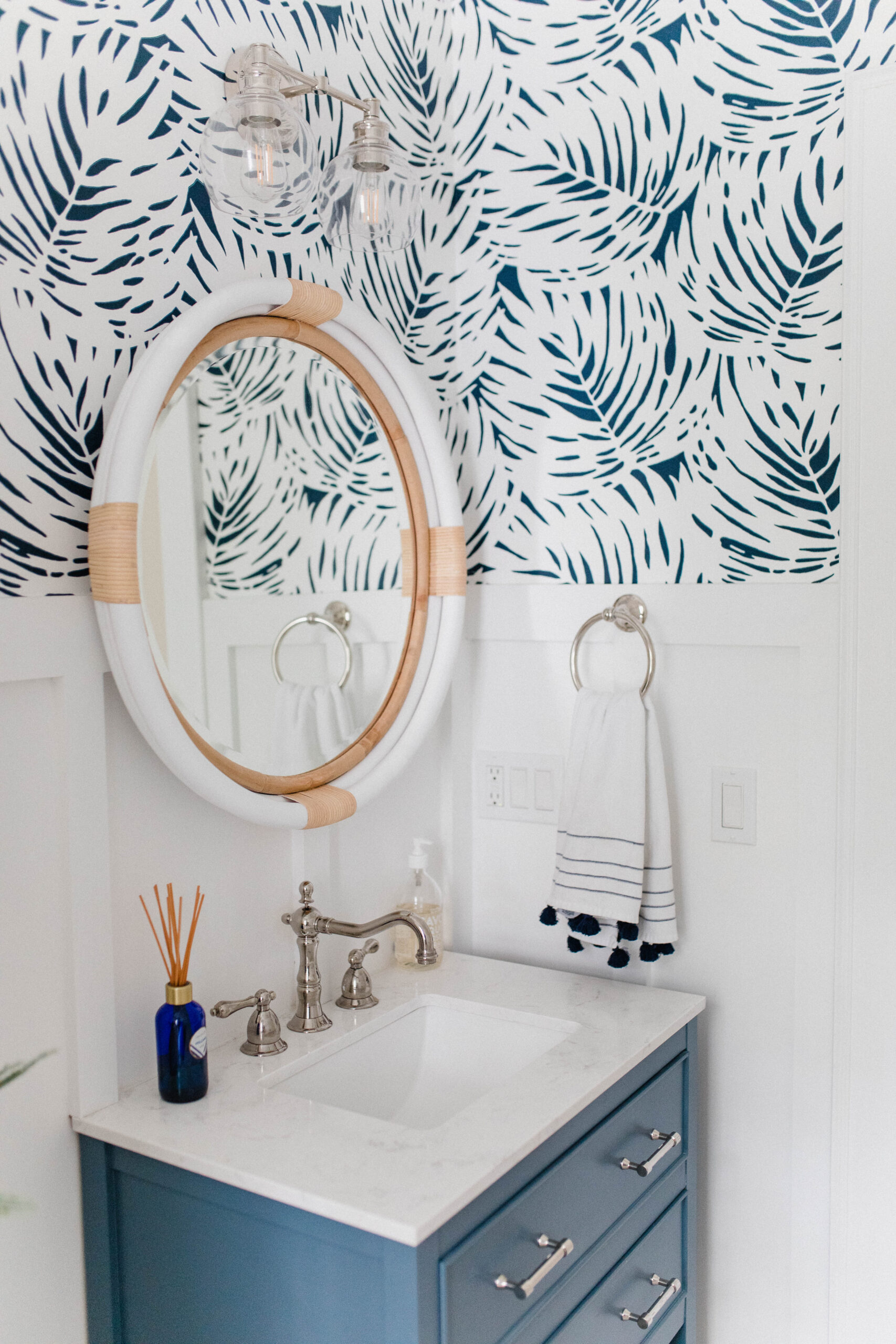 I knew I wanted to put Serena & Lily's Montara mirror somewhere in our house and actually ordered it back in March! It finally arrived, and I am SO pleased with how it looks. It's such a statement maker to this space. It's a SOLID mirror, too. I expected it to be lighter than it is, but it's a substantial weight! Serena & Lily sends all of the hardware to install.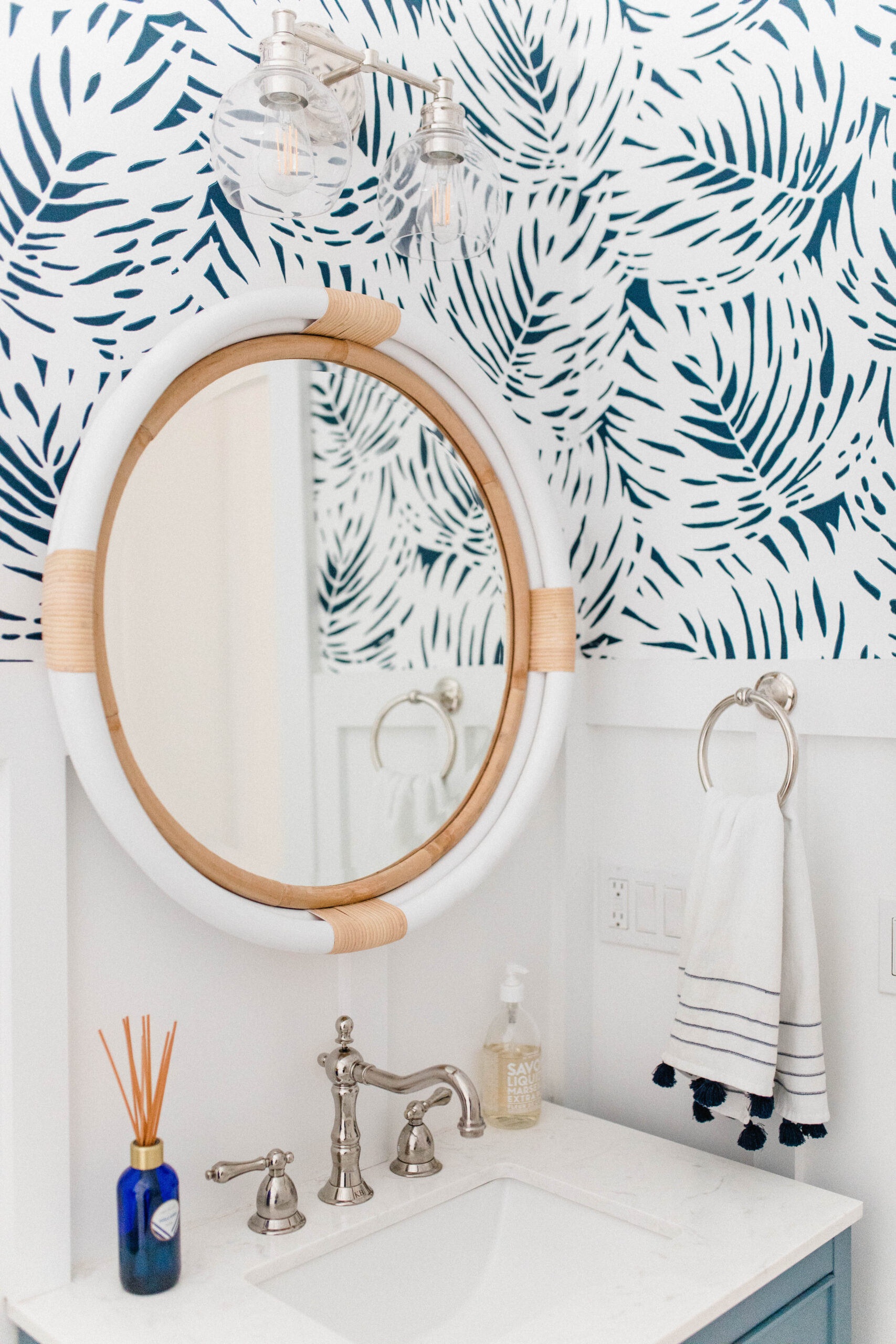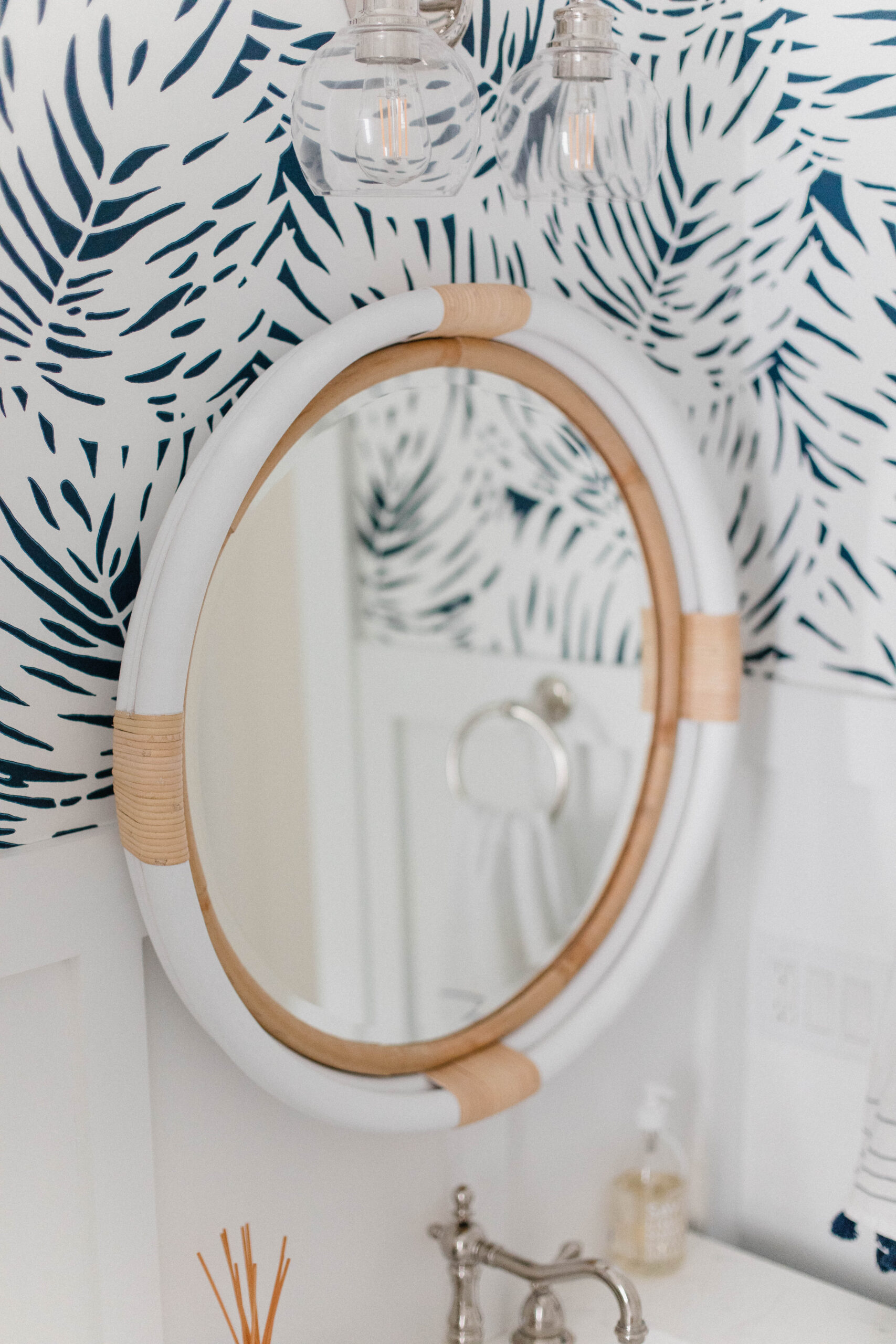 This bathroom isn't the most spacious, but I wanted to make it feel inviting for a bathroom. 😉 I added this little Dip Dye Stool in the corner, and a faux plant on the back of the toilet. I also bought these Bellport guest towels that I tucked underneath the vanity in one of my seagrass trays. Some beachy artwork completed the space!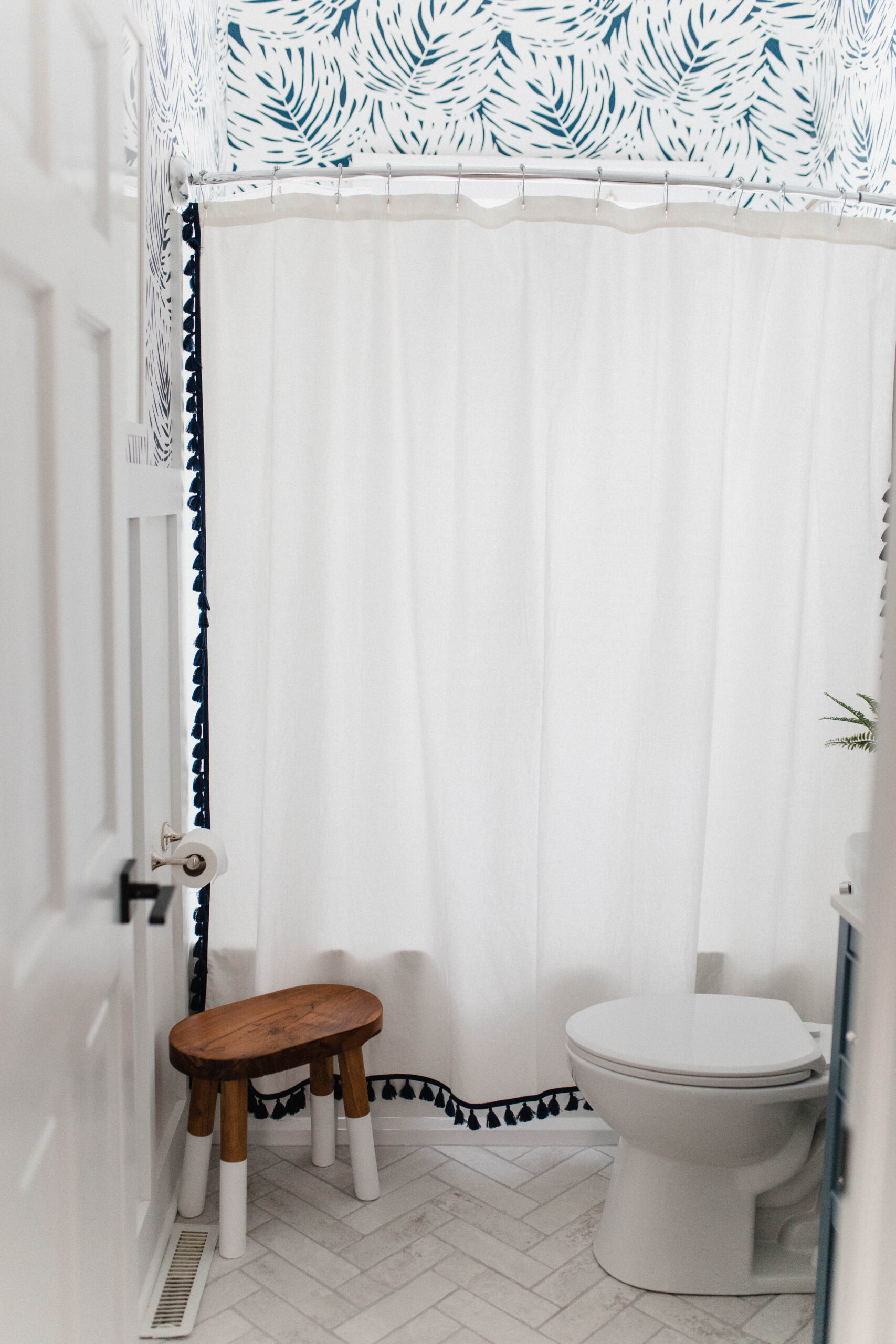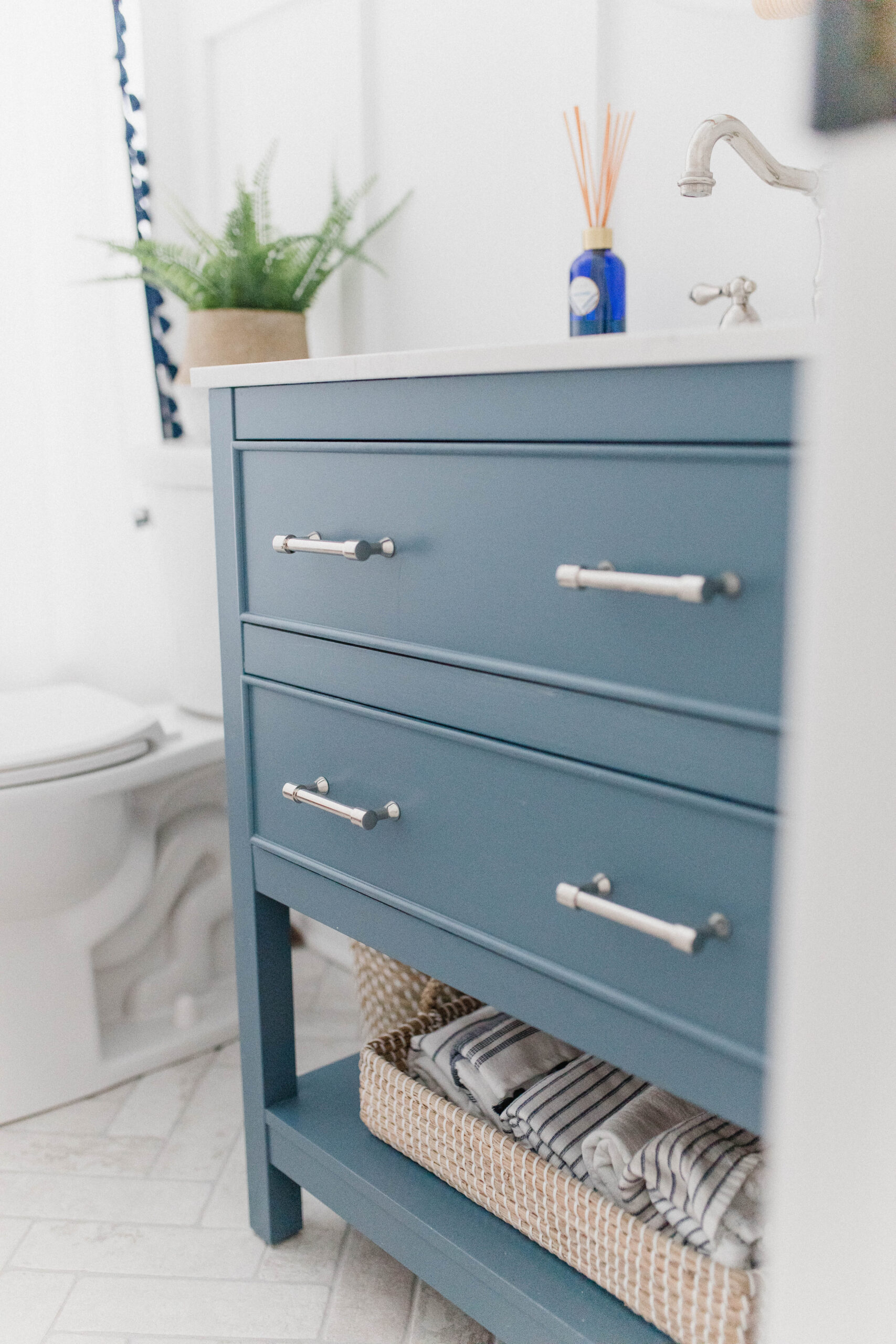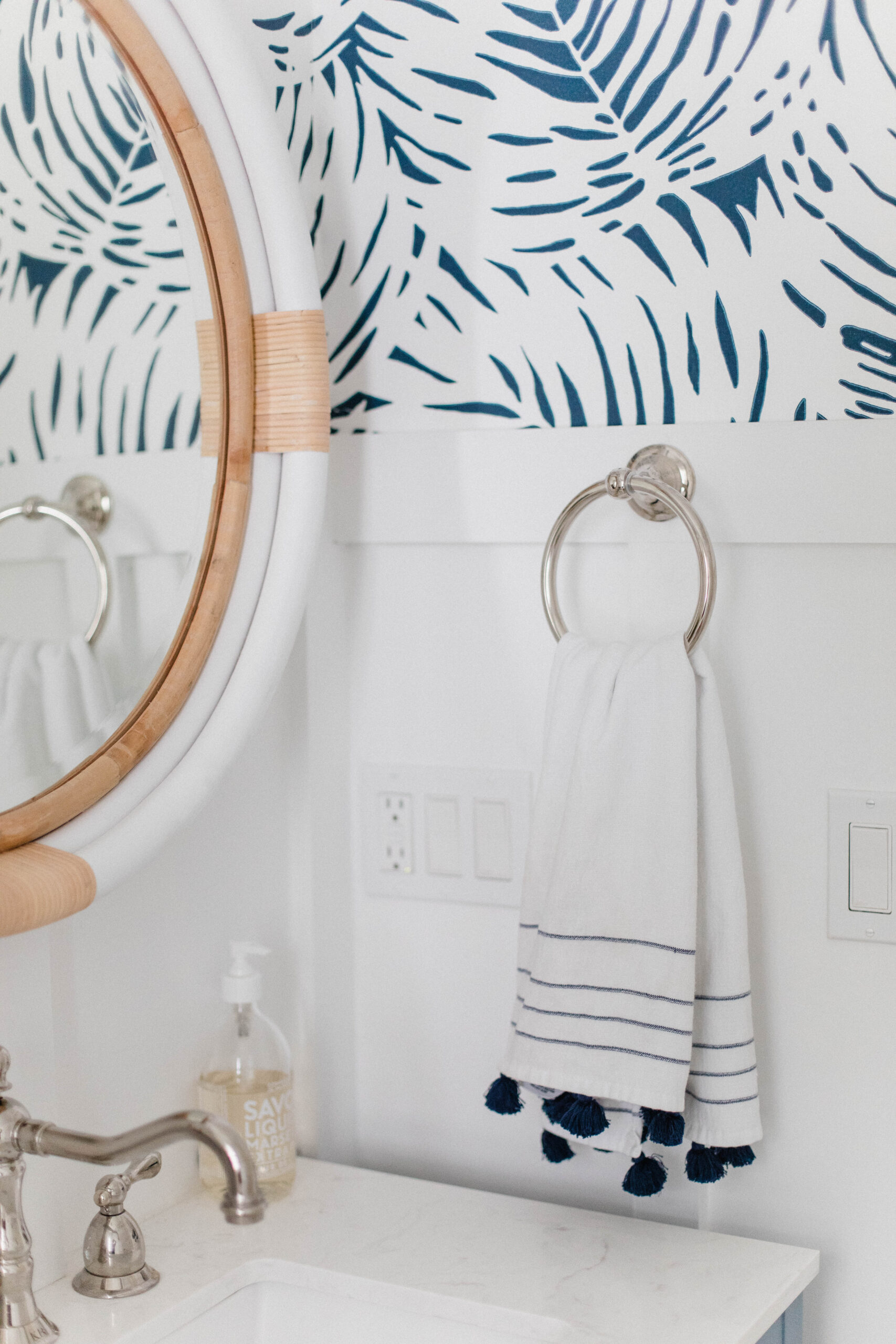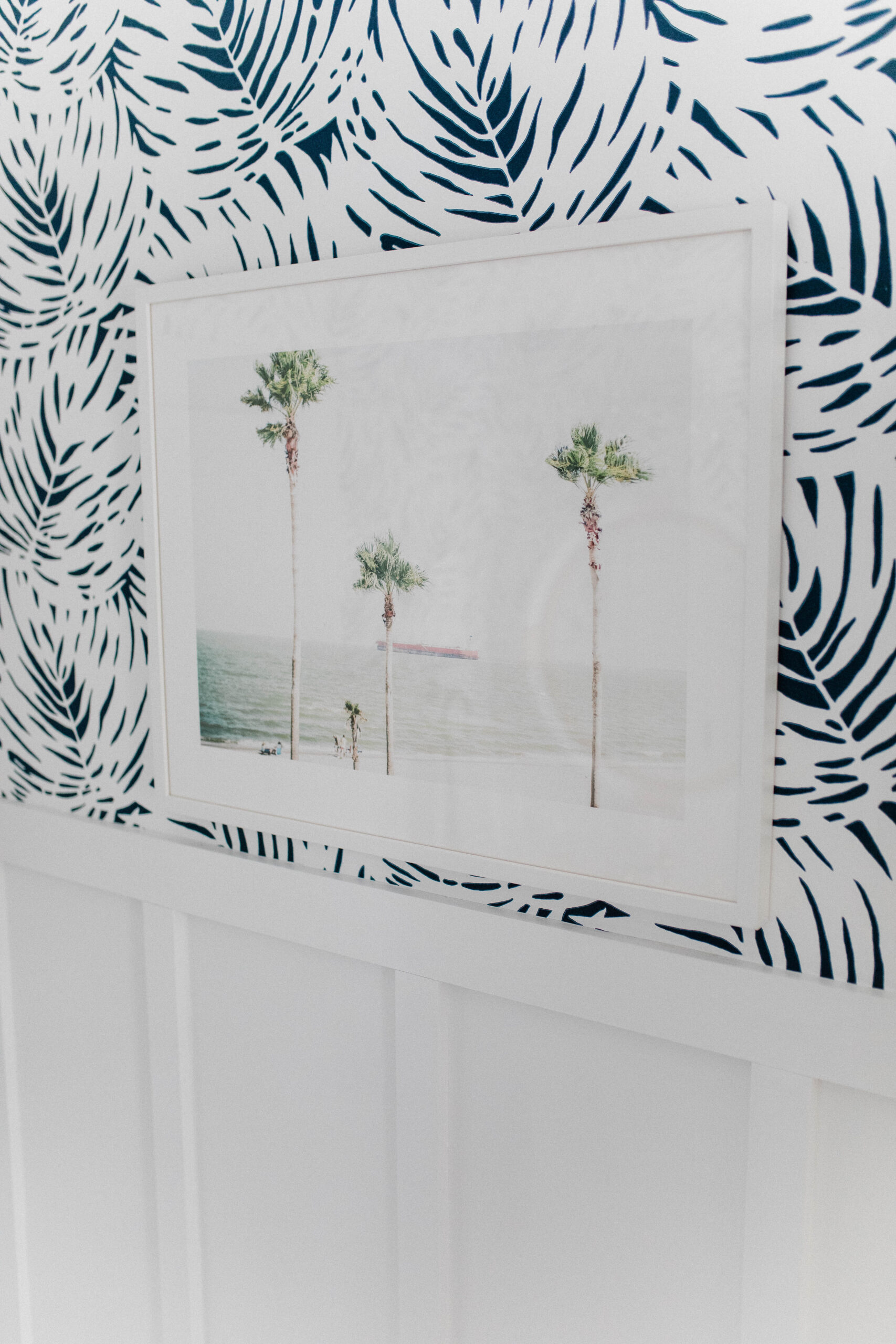 This is the most used bathroom on our main floor, and I'm so glad we gave it the update it desperately needed. I love the coastal vibe from the mixture of blues, whites, and natural materials. You can shop all of our bathroom accessories from Serena & Lily below!
Shop the bathroom