Disclosure: While I received this product from Maxi Cosi to review, all thoughts and opinions are (as always!) my own.
Top: TJMaxx (similar)
Jeans: AE (similar)
Sandals: Target (similar)
Bag: TJMaxx (similar)
Bracelets: Alex and Ani
Necklace: The Silver Wren
Sunglasses: RayBan
Landon's outfit: Carters
Landon's shoes: Freshly Picked
Lately I have been loving anything bohemian style (see here and here), so when Maxi Cosi asked me to take their Kaia stroller in Bohemian Blue for a test drive I was all in! I'm honored to be working with such a prestigious brand in the baby business. We really enjoyed reviewing this product, and while Landon doesn't look too thrilled in these photos, I can assure you it's because it was close to bedtime and he was just zoooonked from the day 😉
I fell hard for the Kaia's bold, summery stripe print when I first saw it. While I'm usually a neutral girl when it comes to large baby items (strollers, carseats, high chairs, etc), what caught my eye was the removable seat cover that revealed this gorgeous material resemblant of burlap. Having 2 looks in 1 really drive home that this vibrant stroller is gender neutral!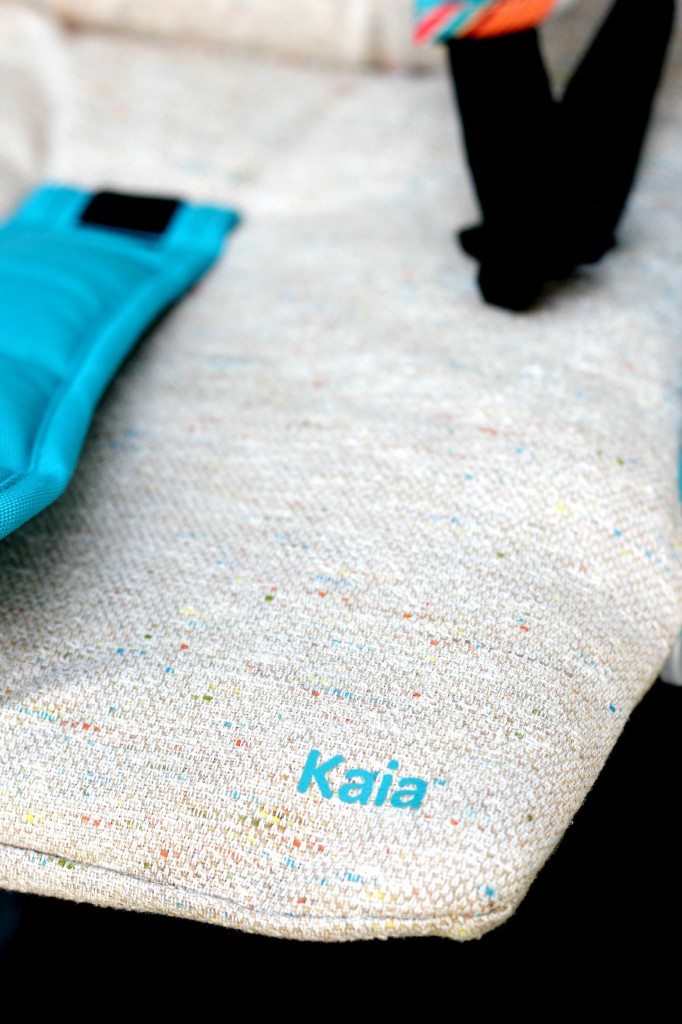 One of my biggest frustrations with some strollers is how difficult they can be to fold up. I was pleasantly surprised at how easily foldable the Kaia is, and that I was able to lift it one handed to place in my trunk. Some other great features are that it stands up easily for storage (bonus in my small condo!) and that it has the capability to recline for naps (which would be awesomeeeee if my child ever napped in the stroller). Another bonus? The large compartment underneath to carry my purse and other necessities while I'm out shopping with Landon. Seriously, that little space is a life saver.
Overall, we really loved this stroller and it's made a permanent spot in the back of my car for the summer! Be sure to check out Maxi Cosi's Blue Bohemian Kaia…the perfect "mom-cessory" for your summer bohemian look!