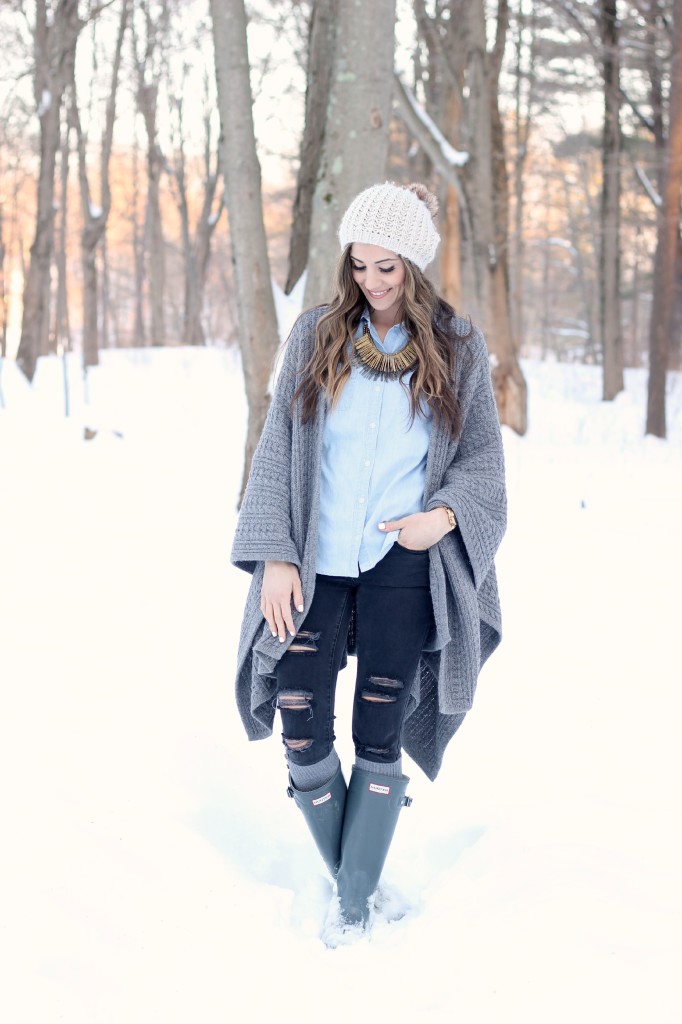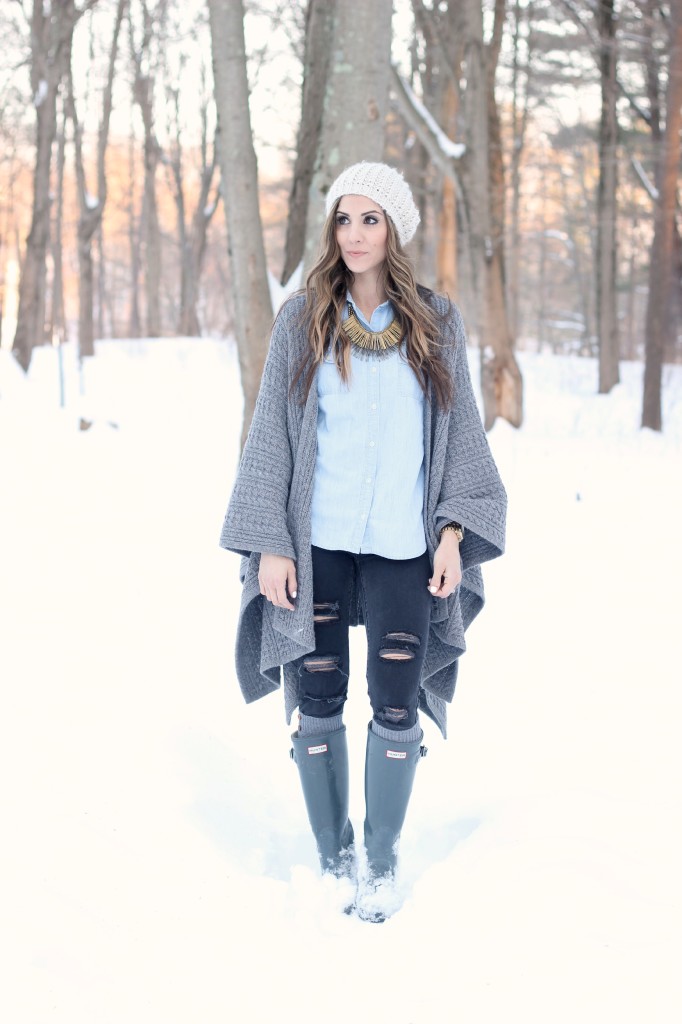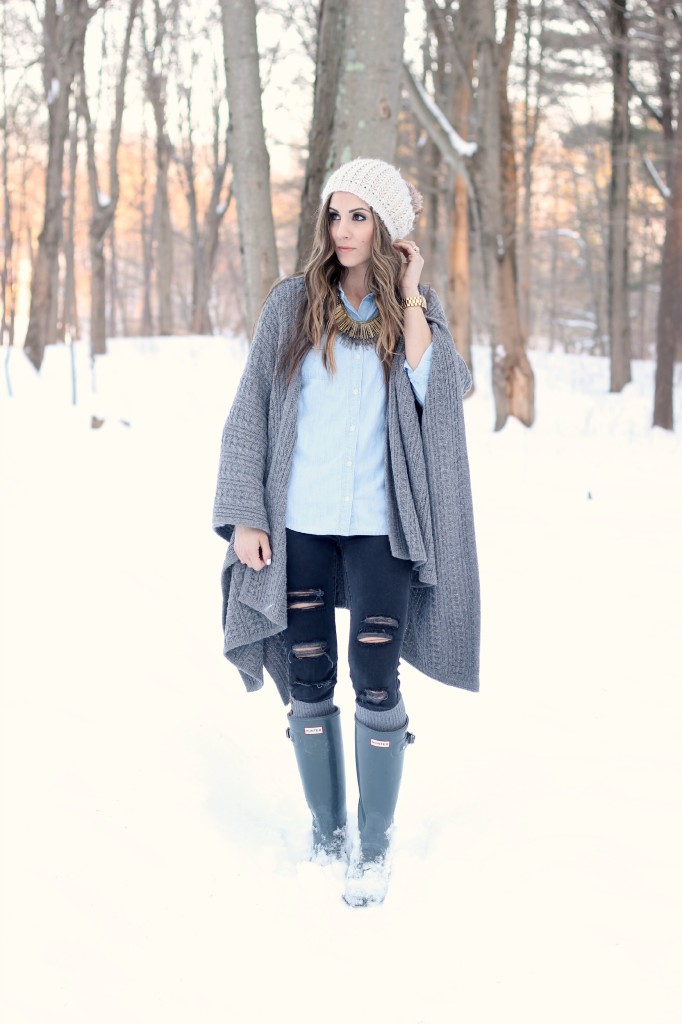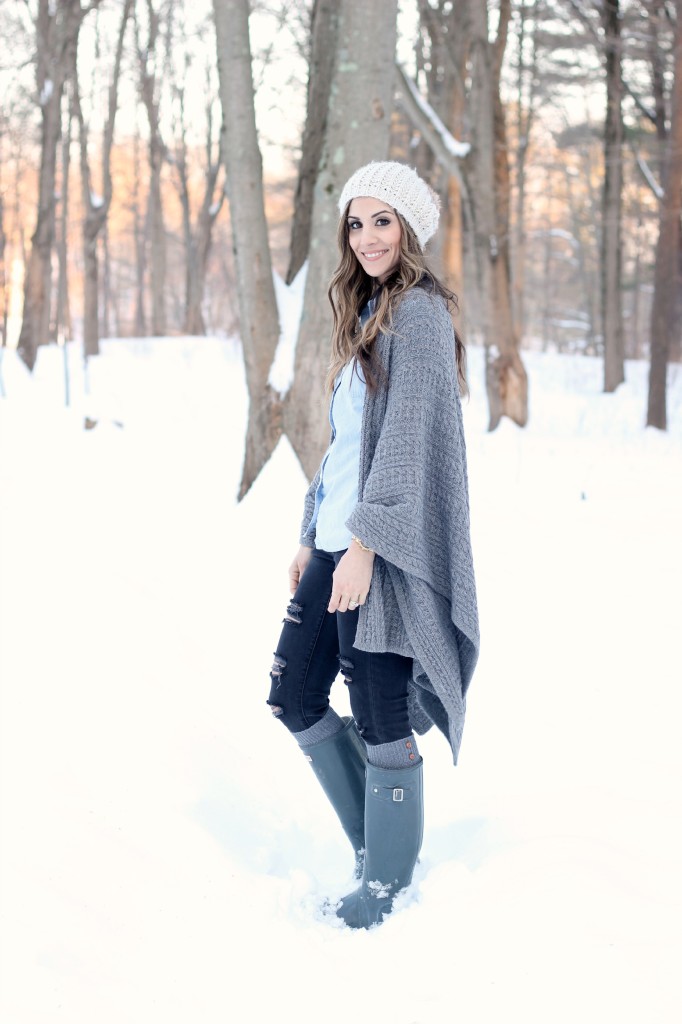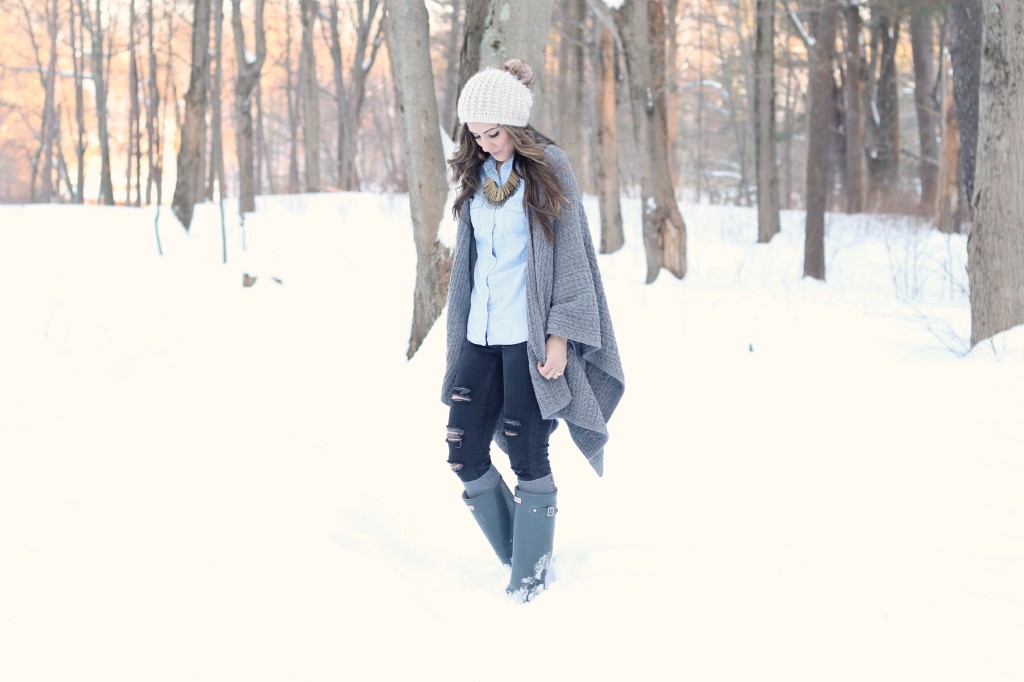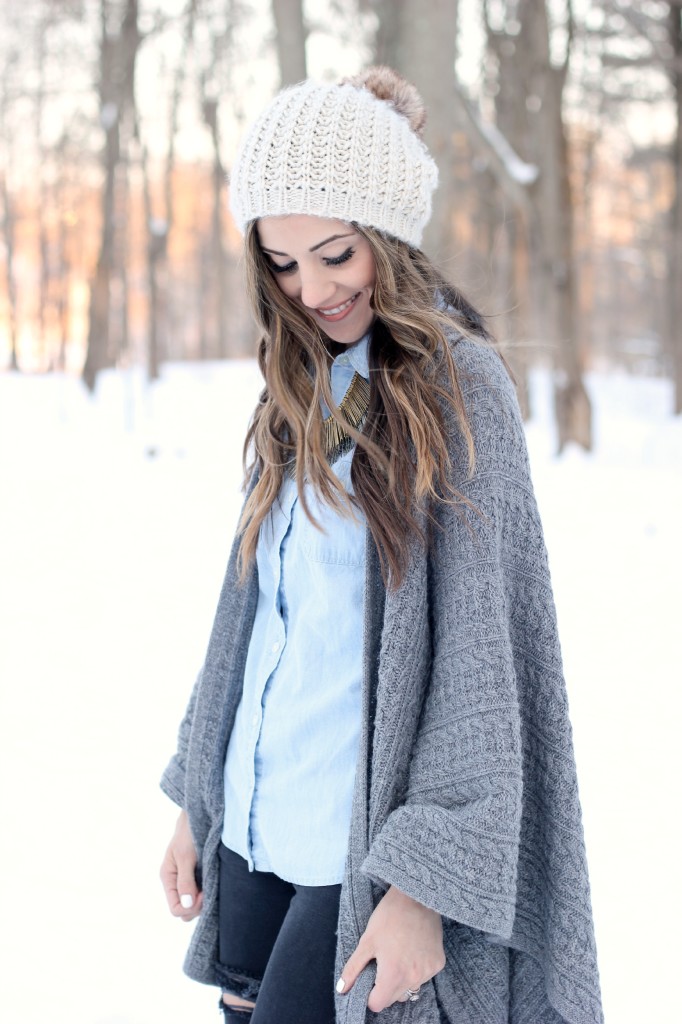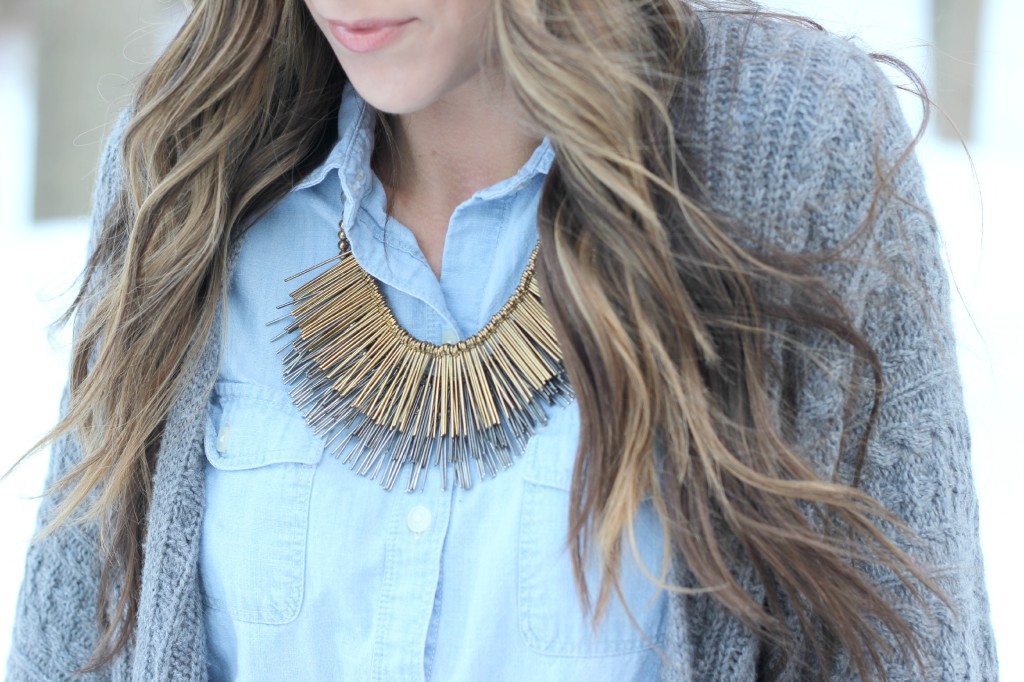 Sweater: TJMaxx (similar)
Shirt: Old Navy
Pants: American Eagle
Boots: Hunter
Hat: Forever 21
Necklace: TJMaxx (similar)
How many ways can I wear a sweater cardigan and Hunter boots? I mean, really. I'm waving the white flag, Mother Nature. Enough with the friggin' snow. How many times do I have to say that?! I'm at a loss for words, guys.
I'm sure you're all tired of seeing looks like this, buttttt there is like no where to take photos except the snow at this point. Or dirty snow. Or dirty roads. There's just so much snow. So. This is my issue. #fashionbloggerprobs
I'm keeping it short and sweet today to remind you to enter The Silver Wren giveaway, which ends at midnight tonight! I have more great giveaways coming up in the next few weeks!