As a mom of two, "me" time is something I really have to plan out. It's not impossible, but it definitely requires some strategic planning and schedule arranging with my husband or our sitter. Sometimes the hassle isn't worth it, and I come up with a way to have "me" time here in my own home. This could mean during nap time if they are both simultaneously napping, or even after bedtime. Whenever it may be, I do make an effort to get in some time for myself every day!
Prior to becoming a mama, I used to go to my favorite spa and get a mani/pedi or facial on a regular basis. It was easy to just pop in whenever they had availability without working around other people's schedules! That isn't the case now, so I've had to get creative with my spa days. Today, I'm partnering with GLAMGLOW to bring you my favorite DIY at-home spa treatment for the busy ladies out there, whether you're a mom or just downright can't find the time to get to the spa! The best part is this only takes 30 minutes and will leave you feeling and looking amazingly refreshed and rejuvenated.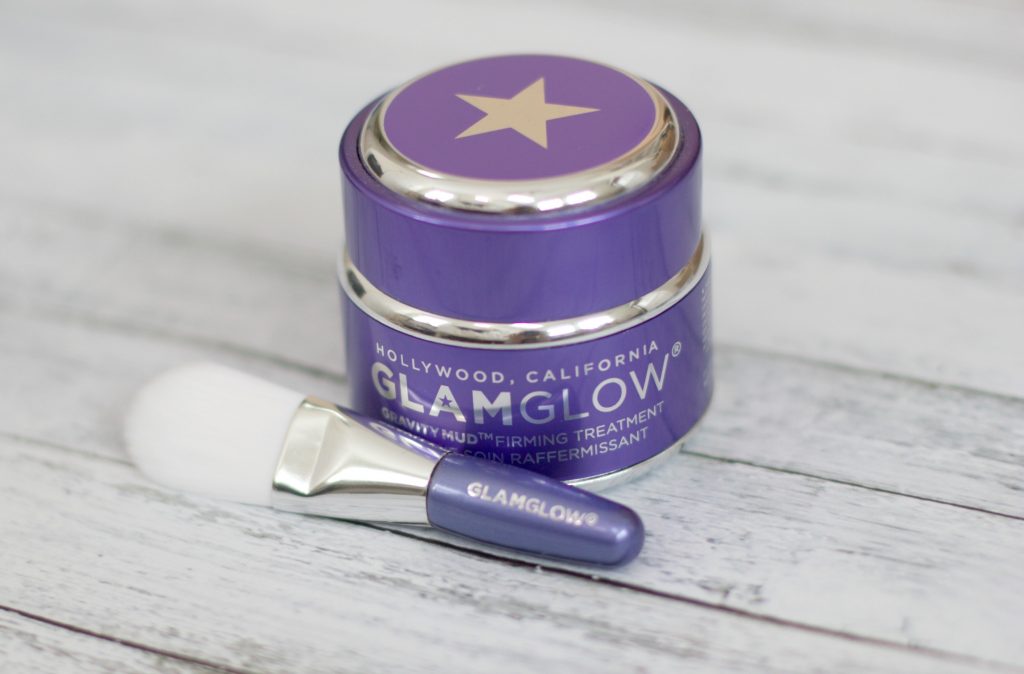 First things first, draw yourself a bath. I was never a huge fan of baths until I started actually taking them. They're so relaxing before bed and a really great stress reliever. Pour a few drops of lavender essential oil in the water or use your favorite bath bomb to give it a spa-like experience. Light some candles, play some spa music, and pour yourself your favorite beverage to really amp it up!
While your bath is running, apply a face mask like GLAMGLOW GRAVITYMUD to clean, dry skin. This is hands down my favorite face mask (if you follow me on Snapchat – laurmcbrideblog – you already know this!). This product is like an instant face lift; I've never seen anything like it! It firms and tones, and leaves your skin looking and feeling baby soft. Apply it using the brush included in a generous, even layer all over your face while avoiding your hairline and eyebrows. The mask changes colors to a bright and brilliant chrome as it dries! The mask has to sit on for 20-30 minutes, which allows you the perfect amount of time to soak in your glorious bath. Just be sure to not get it wet!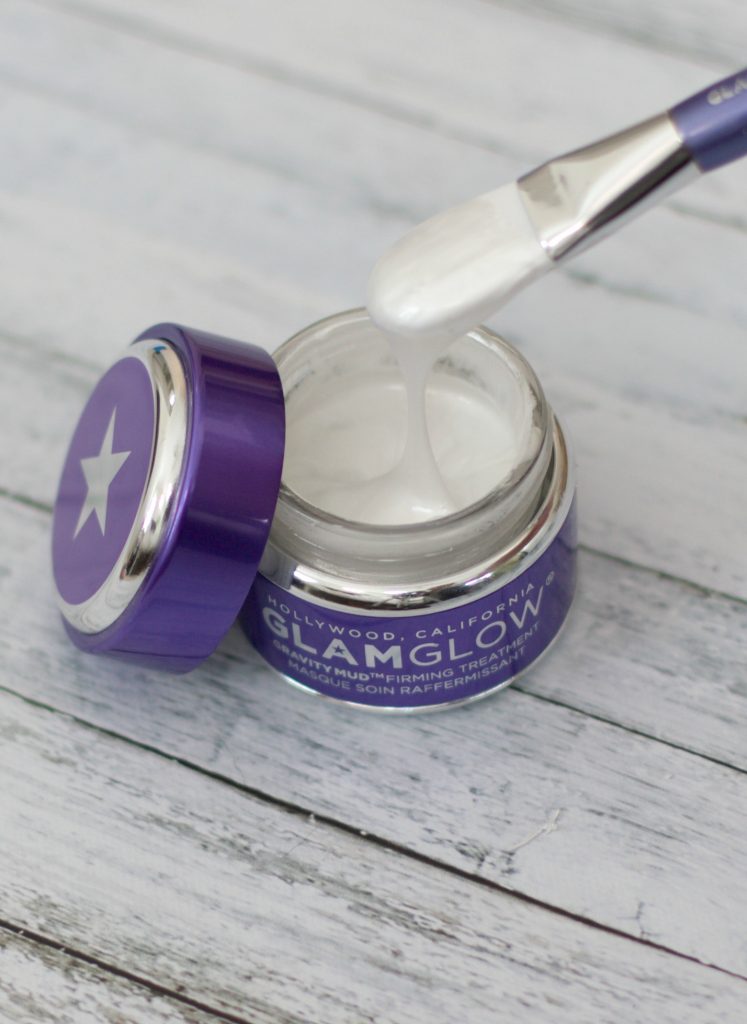 Once you're near the end of your 30 minute dry time and you've soaked in the tub, use a body scrub to exfoliate your entire body. I love the way my skin feels after I've exfoliated; it's silky smooth and feels refreshed. After exfoliation, rinse off your body (again, being sure to not wet the mask!) and towel dry. Apply your favorite body butter all over your skin to really lock in the softness. At this point, your GRAVITYMUD face mask should be dry; carefully peel off from the outer edges to reveal your firm and toned skin!
In just thirty minutes, you've achieved a spa-like treatment without even leaving your home! "Me" time is so important; we can only be the best versions of ourselves if we actually take care of our mind, body, and soul.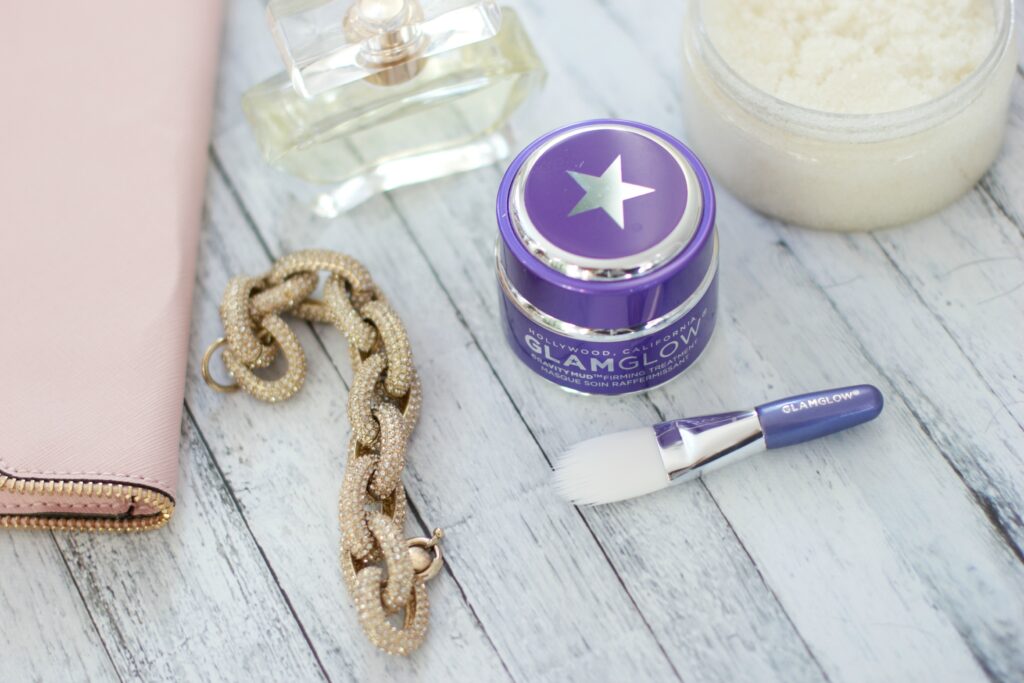 You can purchase GLAMGLOW GRAVITYMUD here for the ultimate spa-like experience. Also, GLAMGLOW is offering 20% off for readers on glamglowmud.com for a limited time with code GG20lm **Excludes POUTMUD, GRAVITYMUD, PLUMPRAGEOUS, eGift Cards, Kits and Sets. Offer Valid in US Only. Subject to change. Expires February 29, 2016 11:59PM PST.**
Thank you to GLAMGLOW GRAVITYMUD for sponsoring today's post! All thoughts and opinions are, as always, my own. Thank you for supporting the brands that make this blog possible.