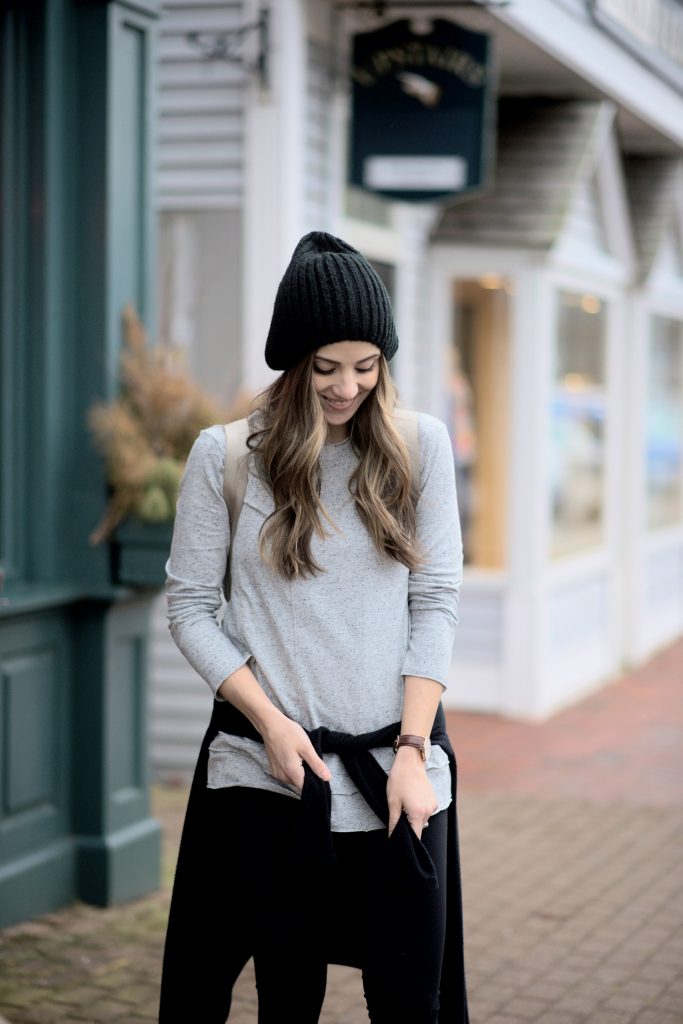 Since this is my first time actually nursing a baby, I've had such anxiety about nursing in public. We're only 3 months in, and I'm JUST getting the hang of it. It's not as easy as some women make it out to be, and I'm basically a first time mom all over again when it comes to feeding. I never realized the challenge that was behind breastfeeding when it came to clothing! It's been a whole new ball game, and as I'm dressing I always have to keep in mind the fact that I'll be whipping out my boob multiple times during the day. This of course has it's restrictions – I can't exactly wear a dress unless it's a button down. Not that I'm wearing many dresses anyway, but you get my point. That's why I've been on a mission to find the best breastfeeding tops!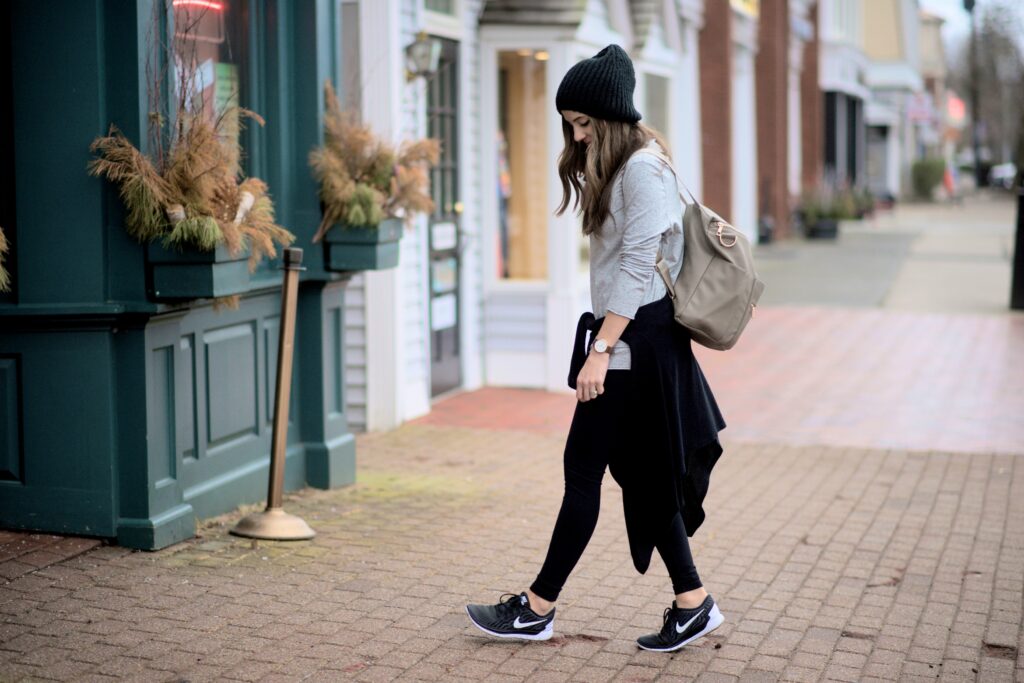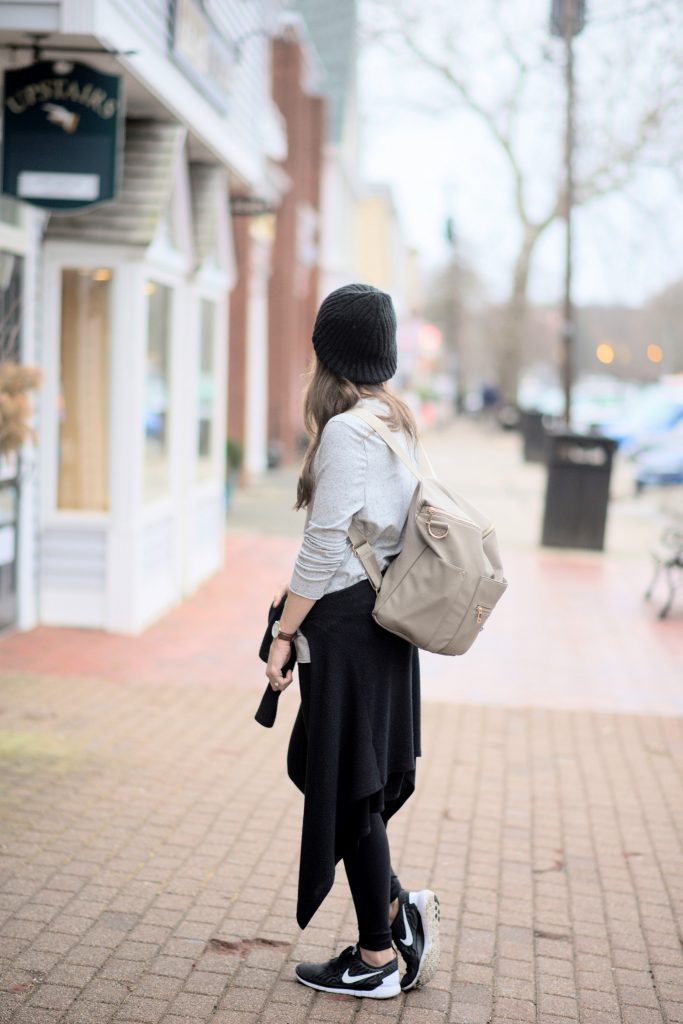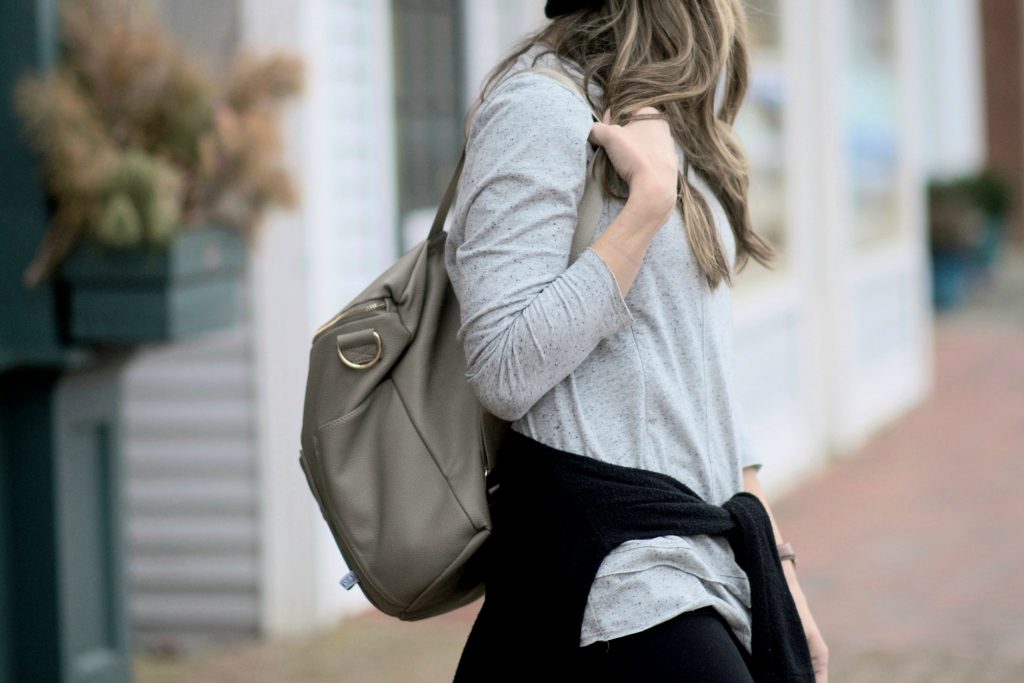 Top: c/o Loyal Hana // Pants: Nordstrom (comfiest leggings EVER) // Shoes: Nike // Sweater: Nordstrom // Bag: c/o Fawn Design (see previous post here) // Watch: Daniel Wellington
That's what I LOVE about this Loyal Hana top. Head over to Lynzy's blog to see how it functions, but in short there's a concealed zipper on both sides that zips down to feed! It's made breastfeeding in public so much easier for me. All I have to worry about is my nursing cover (I'm still afraid of accidentally flashing my boobs to the world), and I wear a nursing tank and bra underneath for "easy access." I'm wearing the Christy in the above photos; I've styled it as athleisure wear because it's been my go-to lately! Lynzy is dressing it up a little more than me, and I love that it can be worn in both ways. The convenience of this shirt is a necessity for nursing mamas.
Lynzy and I teamed up with Loyal Hana to offer you an AMAZING coupon code to her site!
Use code sparkling40 for 40% OFF!!!!
AND, because Loyal Hana is SO generous, they are going away a $100 gift card to ONE of you lucky mamas!!!! Enter via the widget below! GOOD LUCK! And stay tuned, because we have two more looks to show you!
$100 coupon code to Loyal Hana
SHOP THE POST