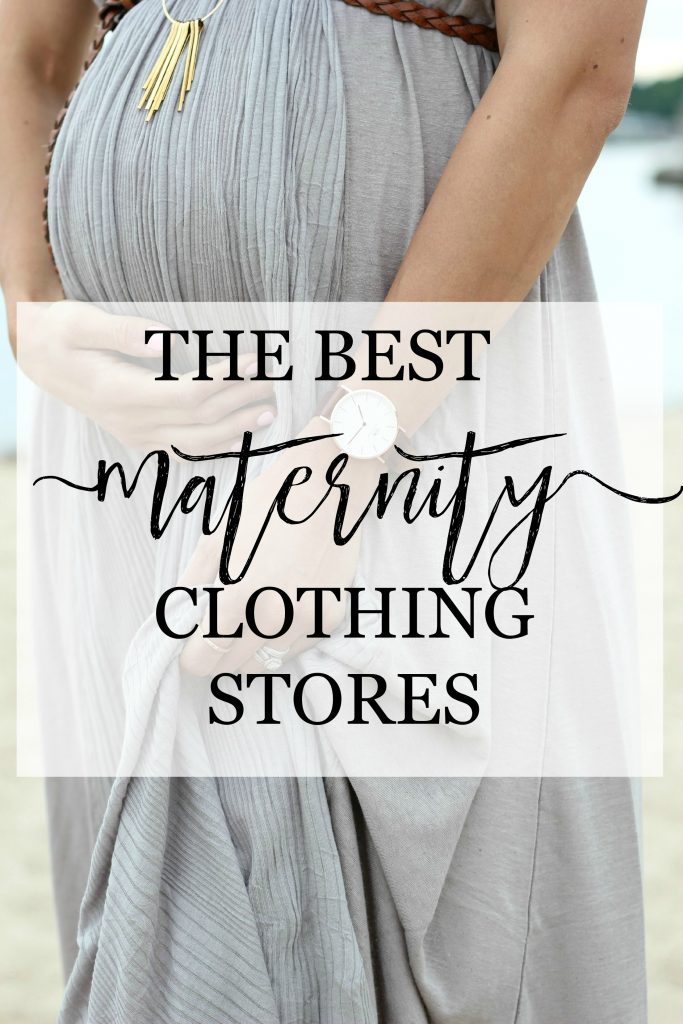 Best Maternity Clothing Stores
While I'm no longer pregnant, I'm still frequently asked what the best maternity clothing stores are and where to buy from. Maternity fashion has significantly changed for the better over the past few years and gone are the days of the moo-moo looking clothes (thank God)! During my first pregnancy, I was against purchasing any maternity clothing, but the second time around was completely different. I needed to! Things get bigger faster with each additional pregnancy, so I was grateful for a pair of maternity shorts and jeans. I've done my research and today I'm sharing with you the best maternity clothing stores I've come across.
A Pea in the Pod/Destination Maternity. These stores have really upped their fashion game, and you can get some great designer pieces here! I have an amazing pair of maternity shorts and jeans from A Pea in the Pod that I wore ALL the time. They were definitely worth the investment. I also have a variety of dresses from here as well, and since they are designer brands, the quality is great. You can see my favorite maternity shorts, jeans, and one of the dresses below.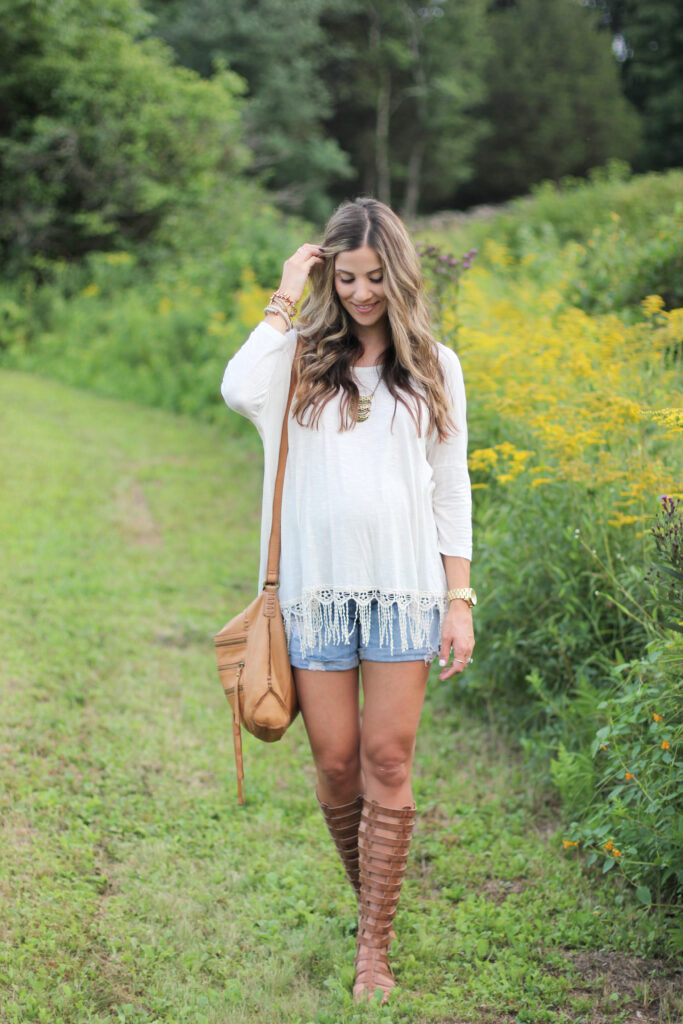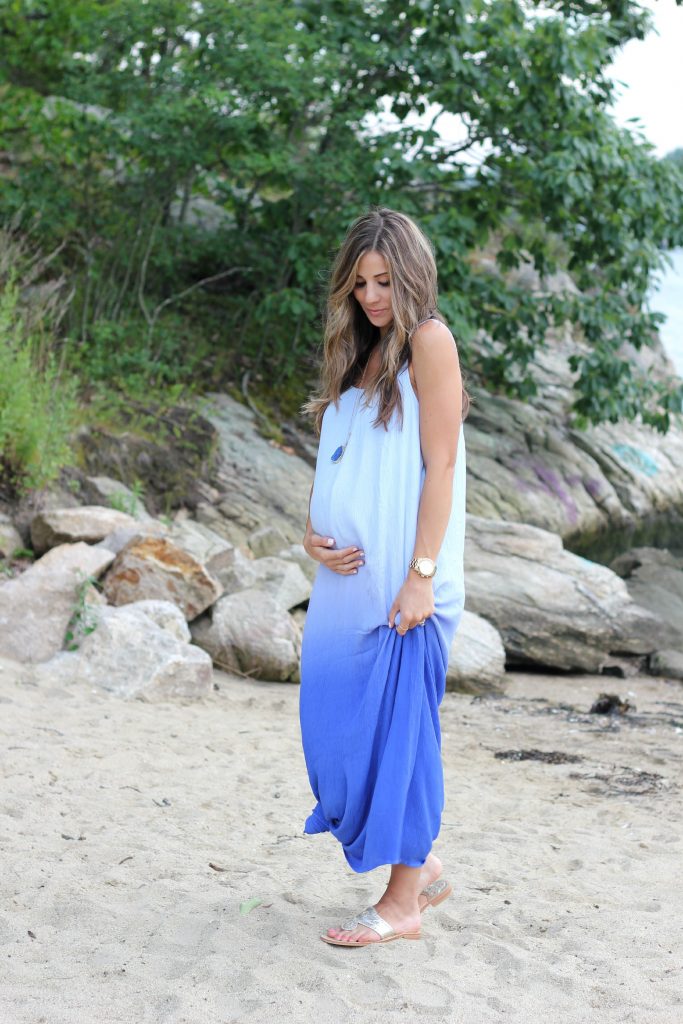 Old Navy. Old Navy is great for stocking up on maternity tanks and tees (they have the ruching I love because they fit tightly to your gorgeous bump and make it really stand out!) because they're always on sale. I purchased 3 tanks and 4 tees and wore them with everything. They're great for layering and even worn alone during the hot summer months. Shorts, a tee, and a pair of Soludos was basically my staple outfit during the summer of this last pregnancy.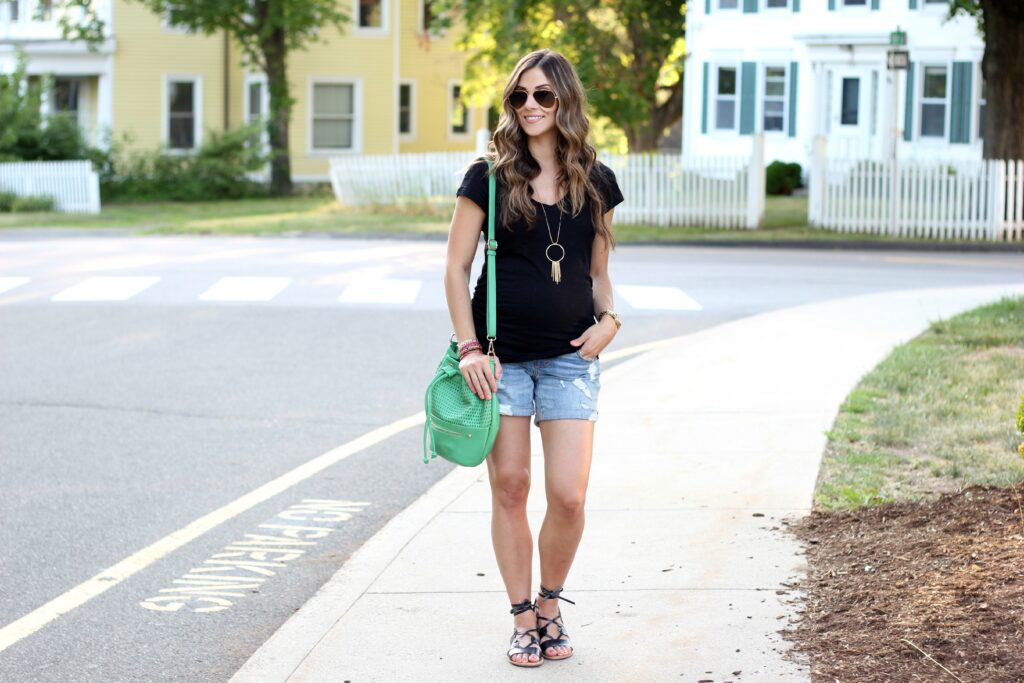 BAE the Label. This brand just recently launched this past summer, and I was hooked. I love that their clothes can also be worn while not pregnant which I totally plan on doing this summer! If you love neutrals, this line is for you. Their pieces are chic, sleek, and for the modern mom. You will surely find something you love! The tank I'm wearing below is a BAE favorite of mine and will definitely be getting some use again soon.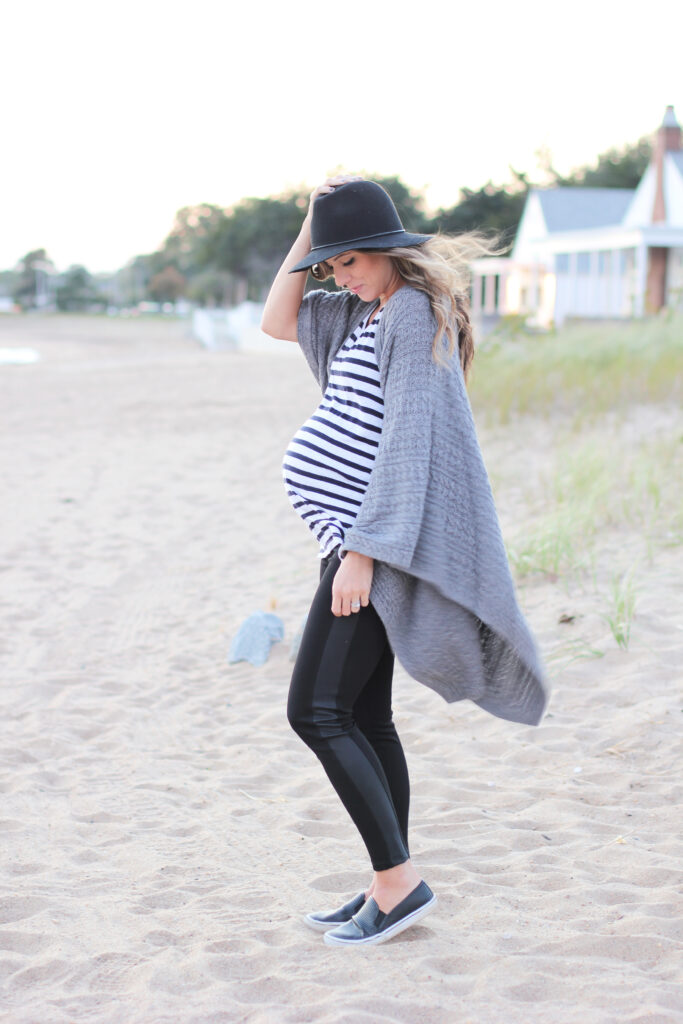 H&M. I suggest shopping their MAMA line online because it's not sold in every store! But H&M is a great place for inexpensive tops and jeans, and they even have some cute dresses. The dress you see below is from the line years ago. Also, please someone buy this because I freakin' LOVE it!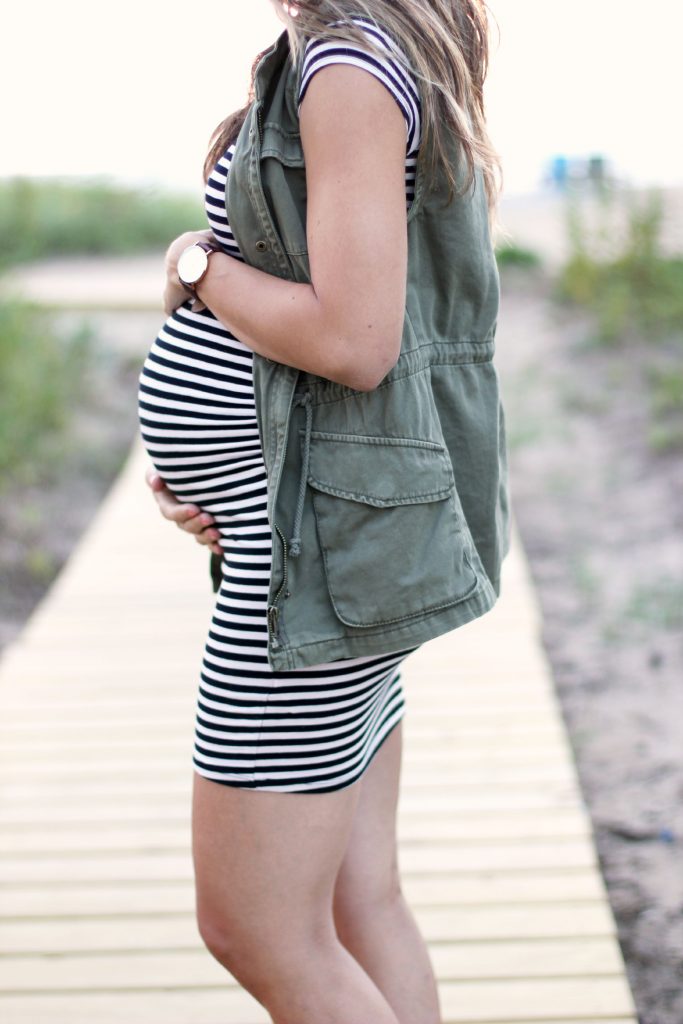 ASOS. I can always count on ASOS to have some really beautiful maternity pieces. I feel like not many people realize they carry a maternity line, and there is so much I love about it! There are some beautiful blouses for the working woman, gorgeous coats, pants, jeans, etc. And there's such a variety! I definitely recommend.
Pink Blush Maternity. This brand was introduced to me this pregnancy and I really loved the pieces I received! And apparently so did you because the kimono below was one of the top maternity posts for quite some time! They have a wide variety of options at a great price point. They also have a regular line as well!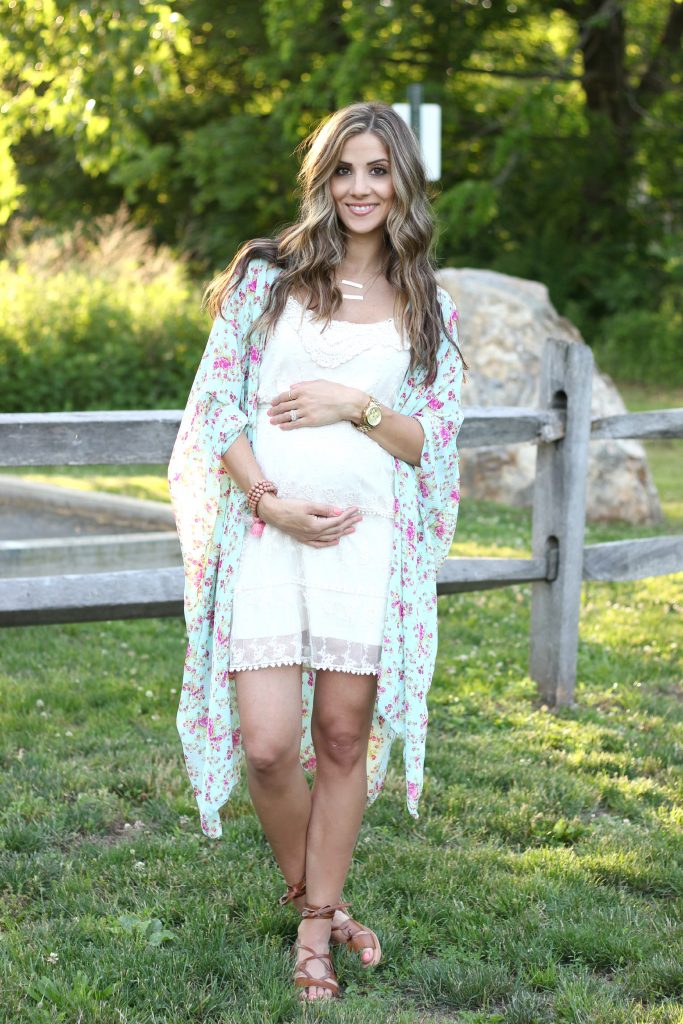 Non-maternity stores: Forever 21, Free People. These were my two favorite stores to shop at for pieces I could wear during and after pregnancy. I always kept an eye out for flowy dresses that would work both ways, and I'm so glad I did because I can wear them again this summer without a bump! Some of my favorite maternity looks are below.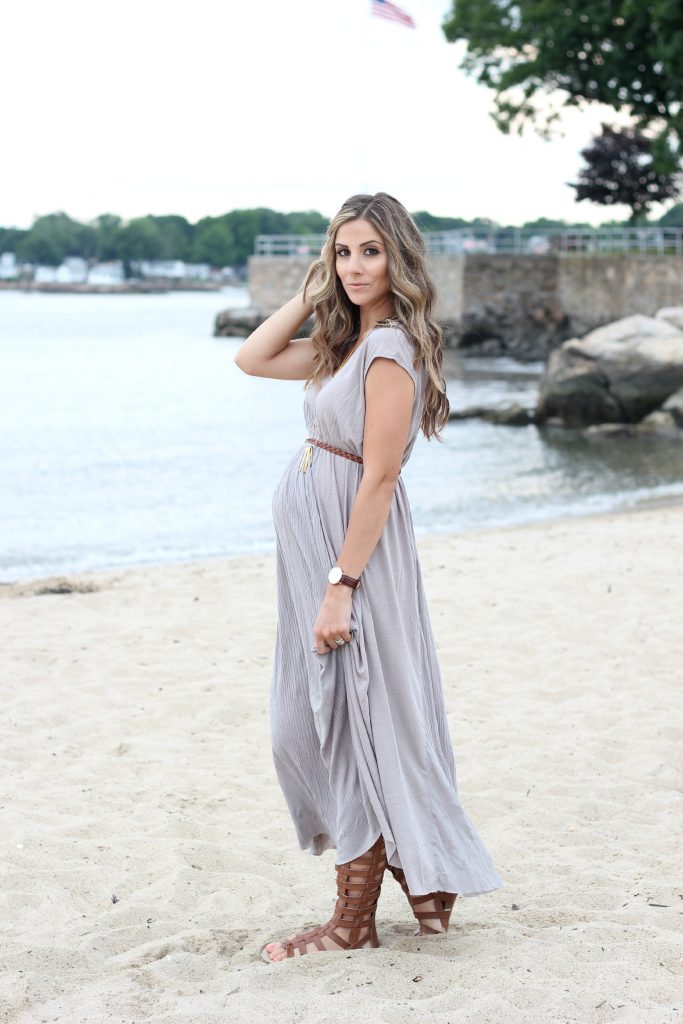 I totally get not wanting to spend a fortune on maternity clothes, but I do recommend investing in some pieces like jeans, tanks, tees, and a dress. You will thank me once you realize how comfortable it feels to be wearing clothing fit for your pregnant body! Embrace your growing bump and don't be afraid of the clothes…they're made for a reason! 🙂
You can see all of my maternity fashion style here!