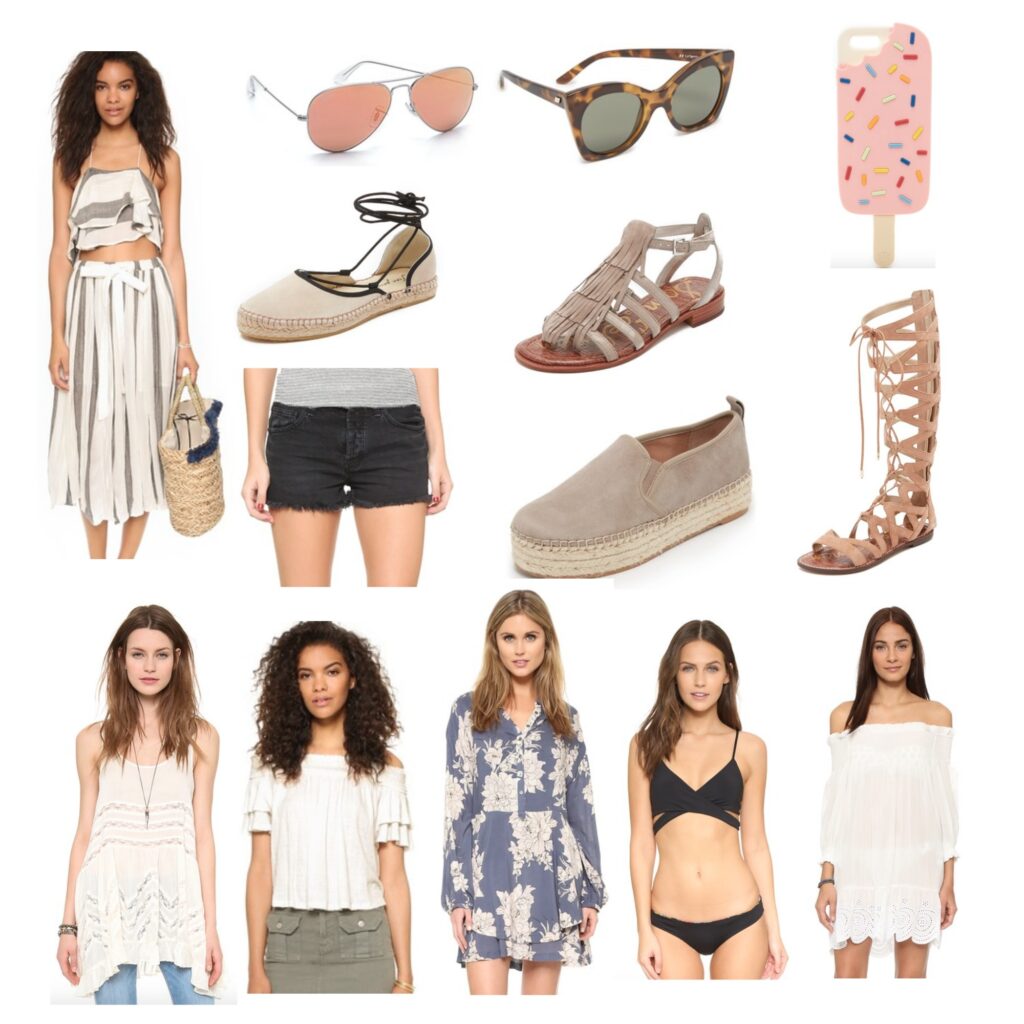 It's time for Shop Bop's Friends and Family sale!!!! With code INTHEFAM you can get 25% off most items (there are a few exclusions!) Naturally, I took advantage and got myself a few spring tops, a pair of jeans, those black jean shorts, and a pair of sunglasses. I love Shop Bop's items, but of course my wallet loves when I can use a discount code to get a deal!
Free People has some gorgeous spring items, like that lace top, off shoulder crop top, and gorgeous blue and white dress. I snagged two of those items for myself, you'll have to wait and see which ones! Also, if you follow me on snapchat (laurmcbrideblog) and LOVED that two piece dress, you can now get it for yourself at 25% off! I'm mildly obsessed with those espadrilles by Free People and Sam Edelman. And those fringe sandals are on point. I included a pair of gladiator sandals because I know these will be back on trend this upcoming season! And the change of season is always a great time to invest in some new shades.
Head over to my Instagram for more details! The sale only lasts THREE days, so get shopping!