Thank you to thredUP for sponsoring today's post! Keep reading for a special coupon code! (I promise, it's worth it!)
As a mom of two under 3, the majority of my days are spent dressed in workout clothes (being a mom IS a workout) or jean shorts and a simple tee. But I'm a sucker for beautiful clothes! Yet I hate spending a lot of money on them, especially when they'e only worn for a night out. I figure a lot of you ladies might feel similarly, so today I'm sharing all about how to shop designer on a budget!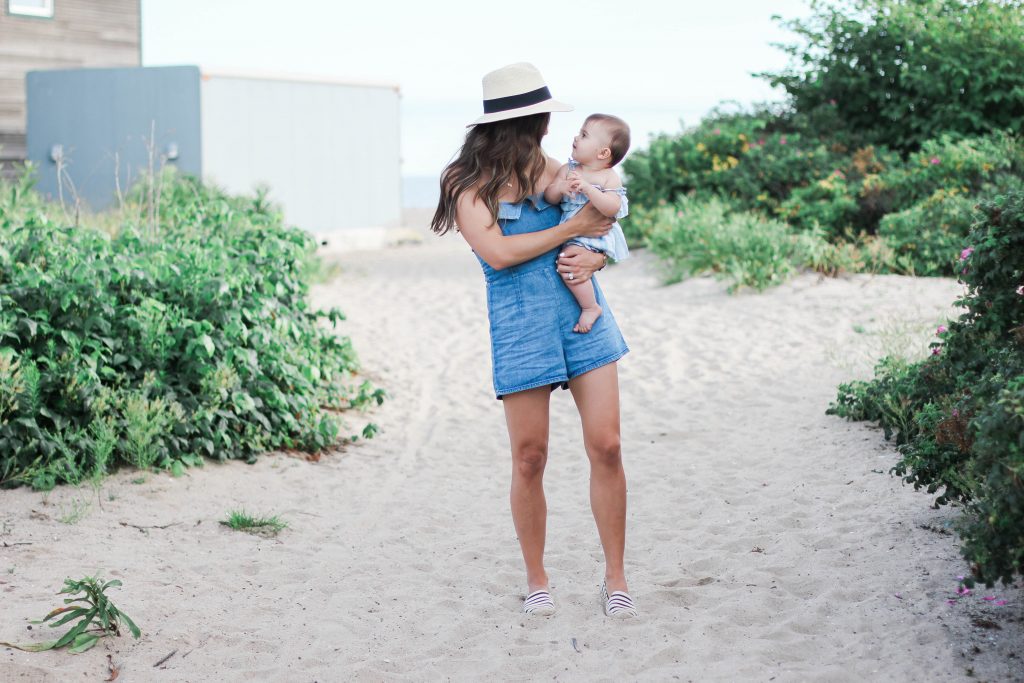 Wait for the sales. The best time to purchase designer clothing is post-season. I'll take advantage of this and purchase highly discounted items for the following year. I do this a lot for the kids too, especially in larger sizes. If something cute is on sale in a size too big, I'll grab it for them to wear at a later time.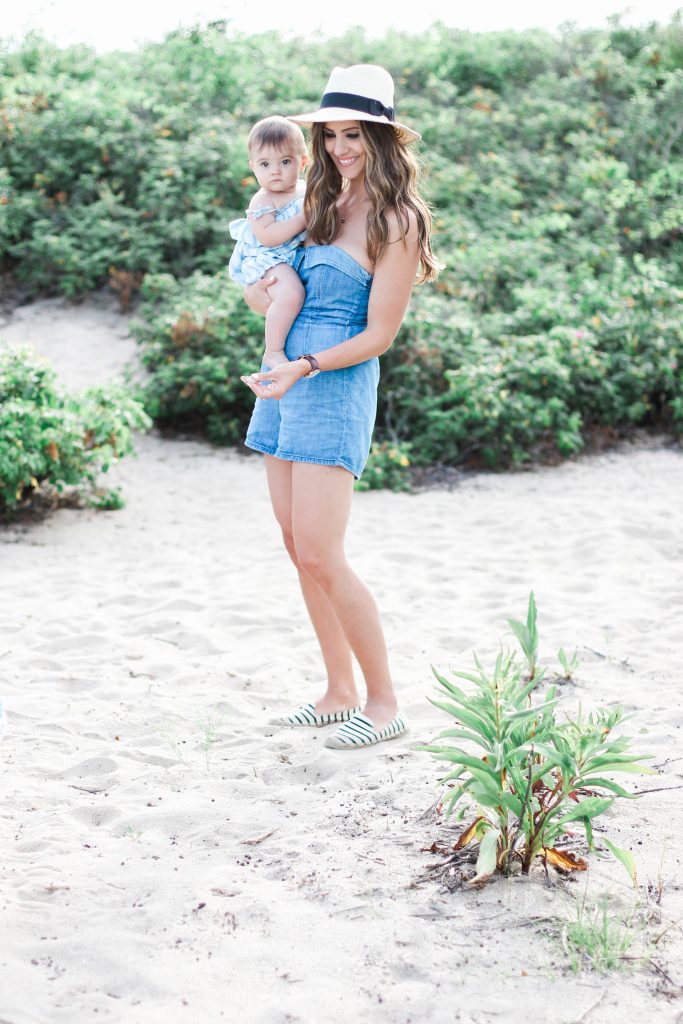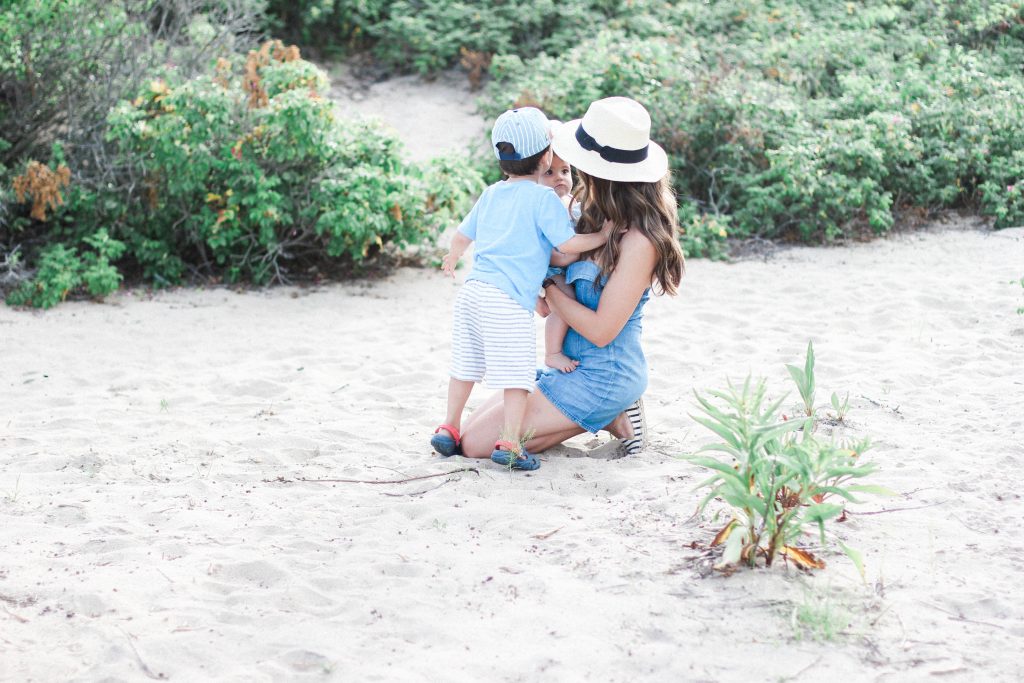 Sell old clothing to purchase new. I do this a lot! I'll sell some pieces I've barely worn and splurge on a designer item I can't live without. It makes me feel less guilty about it because it's money I'm putting right back into my closet.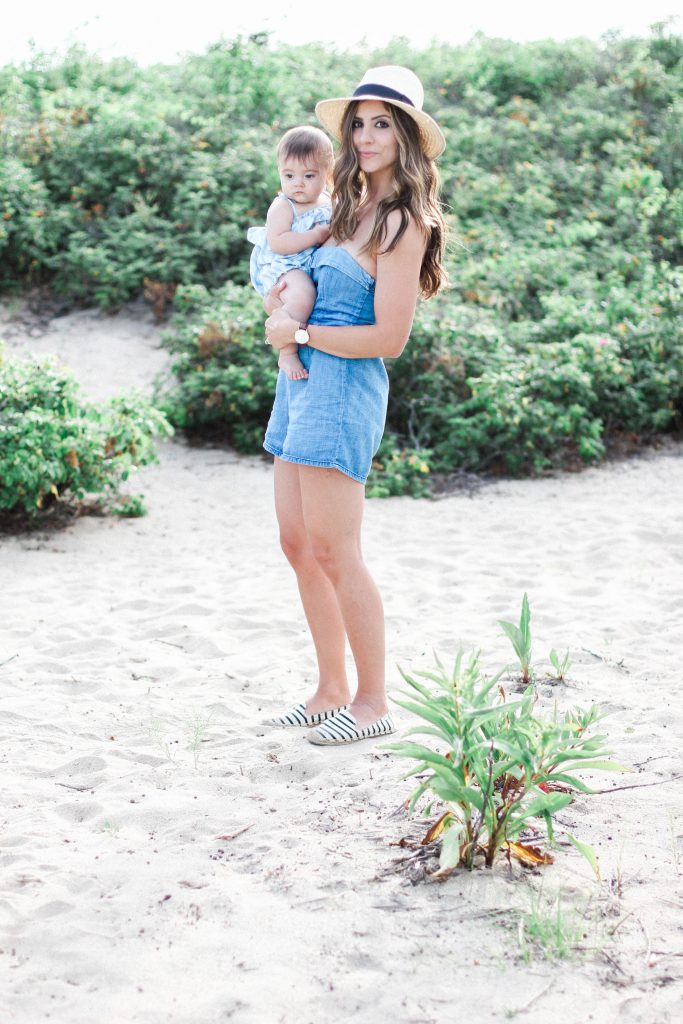 When purchasing designer, invest in a timeless piece. I usually splurge on jeans because they will never go out of style. Same with a classic handbag or pair of pumps. I've always found designer quality holds up better during washing and wearing, so I feel confident knowing I'll get my money's worth.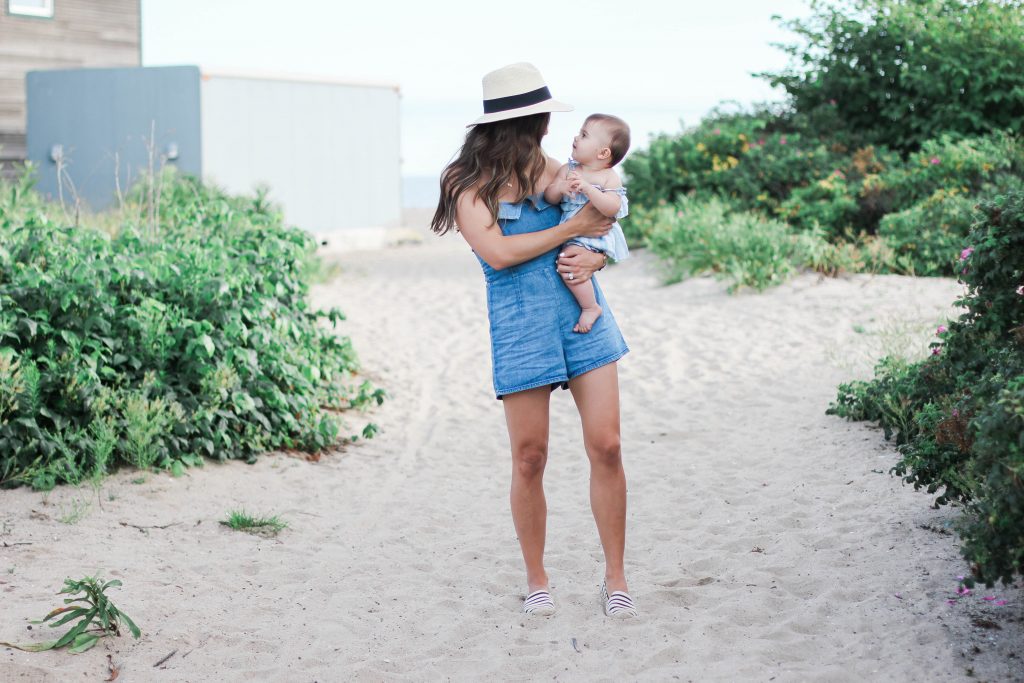 Use a second hand site like thredUP. I love buying designer second hand, and thredUP in particular is my favorite site to do so. I love that I can buy like-new designer clothing I normally wouldn't be able to afford. This romper is actually by Current Elliott, a brand I know and love but never splurge on because of the hefty price tag. Buying second hand makes the process guilt free because I don't need to worry about my husband finding my receipt! 😉 I also snagged a Sanctuary cargo vest for less than $50, and a Theory dress for less than $40!
thredUP is kind enough to offer you guys 40% OFF your first time purchase ($50 max discount) with code LMCB40, valid through Oct 1st! That discount on top of the already amazing prices will guarantee some great additions to your wardrobe!
Do you have any tips to add for shopping designer? Be sure to checkout the awesome brands thredUP currently has, and is adding daily!