I'm sharing #DSW in my life as part of a Designer Shoe Warehouse sponsored series for Socialstars™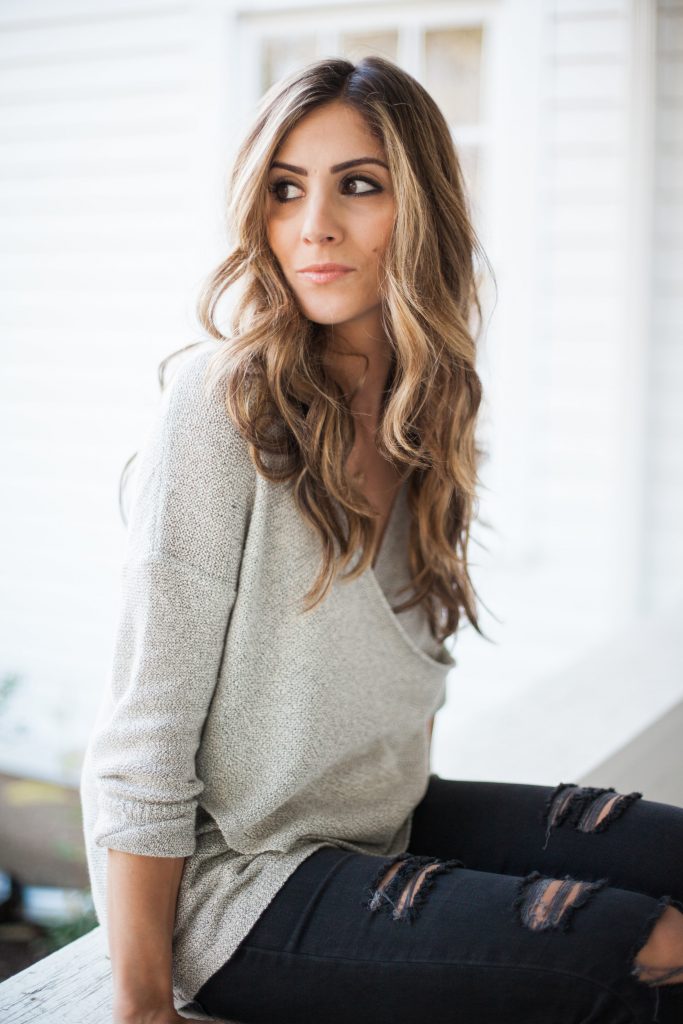 Chic Sneakers
There was a time in college where I would be out partying every night wearing a cute top, jeans, and way too high heels. I wish I had some chic sneakers at that point, let me tell you! I danced my butt off until the early hours in the morning, ended every night at the diner with grilled cheese and cheese fries with gravy, and slept in until I had to be up for class. Now, my nights out are few and far between (usually ending before 9 pm), my outfits consist of jeans, a breastmilk-stained tee, and sneakers, and there's no such thing as sleeping in!
Top: Urban Outfitters (similar) // Jeans: American Eagle (similar) // Sneakers: HERE // Watch: Daniel Wellington // Ring: Gorjana
Being home with the kids during the week means I often forget about myself. Sure I'll do my hair and makeup, but it's a miracle if I'm wearing something different than the clothes on my floors from the day before. The hair and makeup is just so I don't scare whoever I come in contact with 😉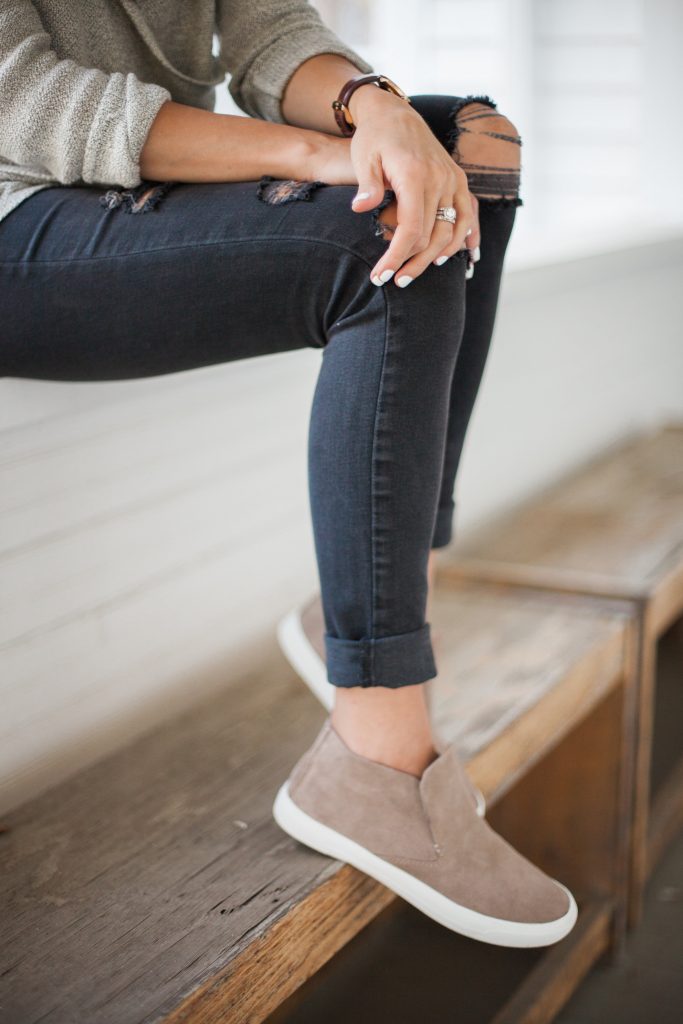 On fall days I want to look a little more put together, I opt for a simple sweater (this one is also nursing friendly, so WOO to that!), some comfortable jeans, and stylish sneakers. I love the variety of sneaker options available to us because some are chic enough to be styled for athleisure. While I didn't go the athleisure route for this outfit, these Dolce Vita Xandie Sneakers from DSW can be styled a variety of ways. I have a feeling they'll be my shoe of choice this season because they're comfortable, easy to slip on, and go with everything. I'm tempted to purchase the other color as well!
Photos by Alicia Ann Photographers
These chic sneakers are the best, I promise. I've alway been a huge DSW fan ever since the first local store opened near my mom's house years ago! I have fond memories of shopping trips with my mom and roaming the endless shoe aisles in search for the perfect new pair. DSW has a variety of shoe styles for everyone regardless of gender, age, or size! They also make it super easy to buy in store, online and even have store pick-up. Great options for moms like me with little time on our hands!
The fact that this outfit is comfortable AND nursing friendly is a total win for me. Comfort and ease are a top priority on my list as of late! Stay tuned to see what other chic styles I picked up from DSW and how I styled them for fall!