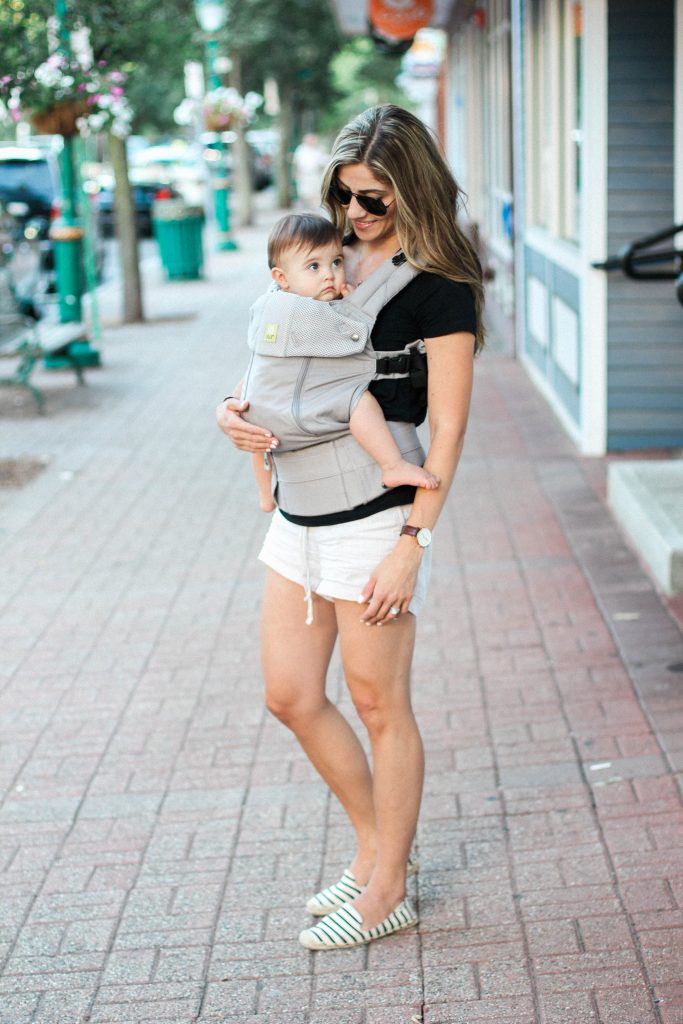 I owned a couple of different baby carriers with Landon. I registered for them out of principle, but never found the need to REALLY use them. Probably because he was an only child and I only had one kid to worry about. I used them only when he was fussy and having a tough day, but that was the extent of it. The second kid has been an ENTIRELY different story.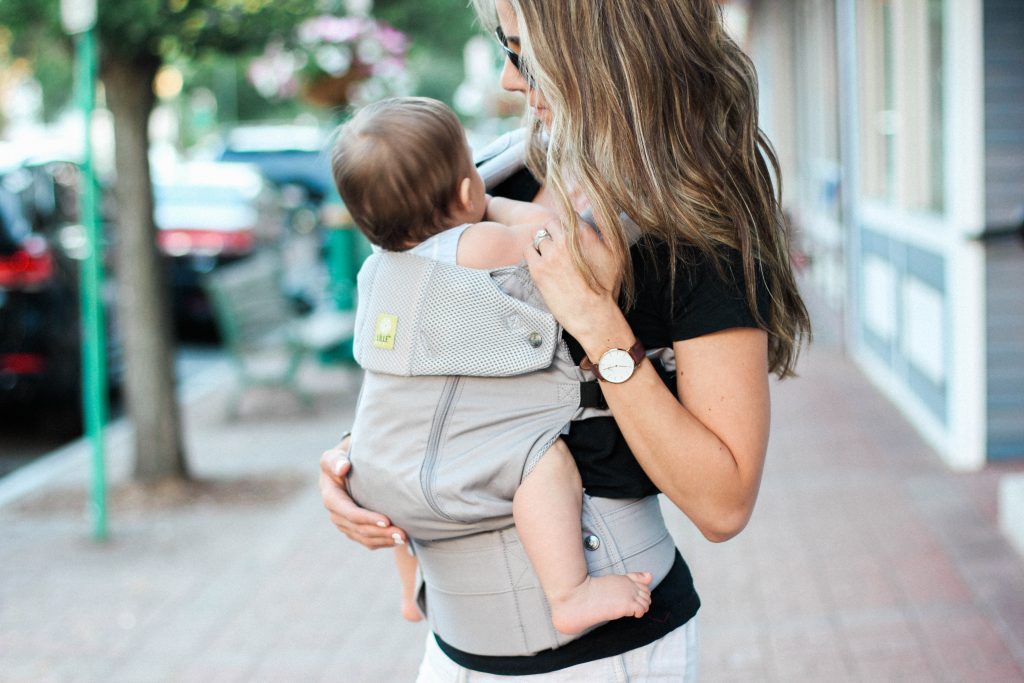 I'm calling it now, Noelle is going to be my wild child. She's been a tough cookie from the start. In a world where Landon must have everything lined up and in order, Noelle is Godzilla ripping it all down. In the early days of being a mom of two, I found myself struggling to get anything done (although I'm still like that, who am I kidding) because I would be trying to juggle a 3 year old and cranky baby on top of it. And that's when I remembered this beautiful creation: the baby carrier.
My baby carrier is LIFE. Literally life. I don't know where I would be without it. I have multiple carriers scattered wherever I'll need them, specifically one in my car and in the house. They are the solution to all of my problems when trying to juggle things with two kids. I've cooked (carefully!) with her in the carrier. I've cleaned with her in the carrier. Hell, I've even used the bathroom with her in the carrier. It's a must-have for all parents with a baby and older siblings!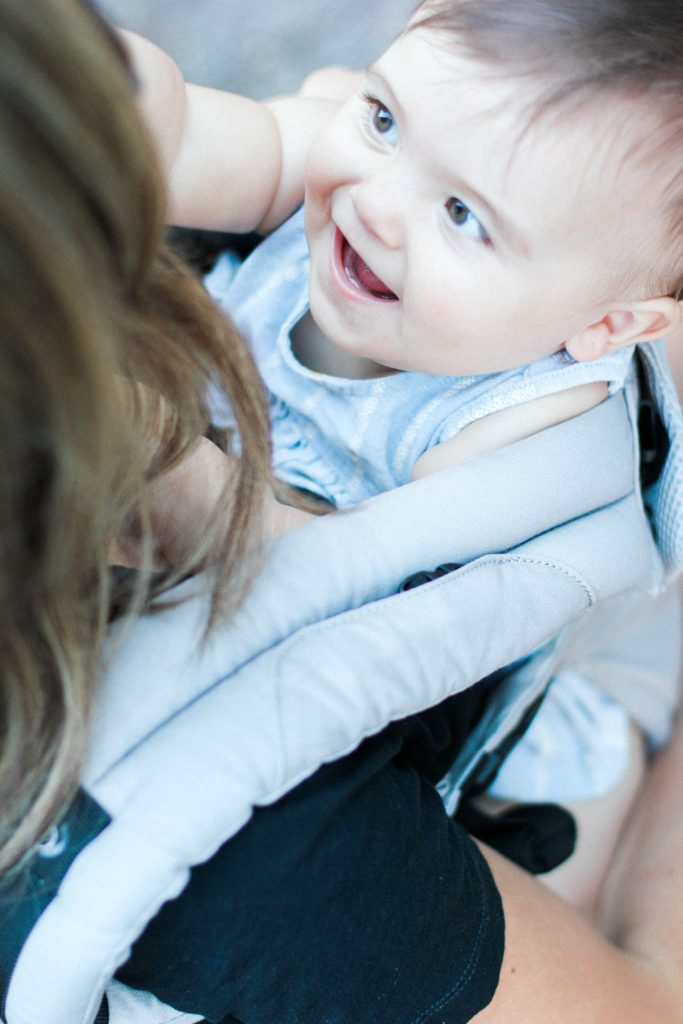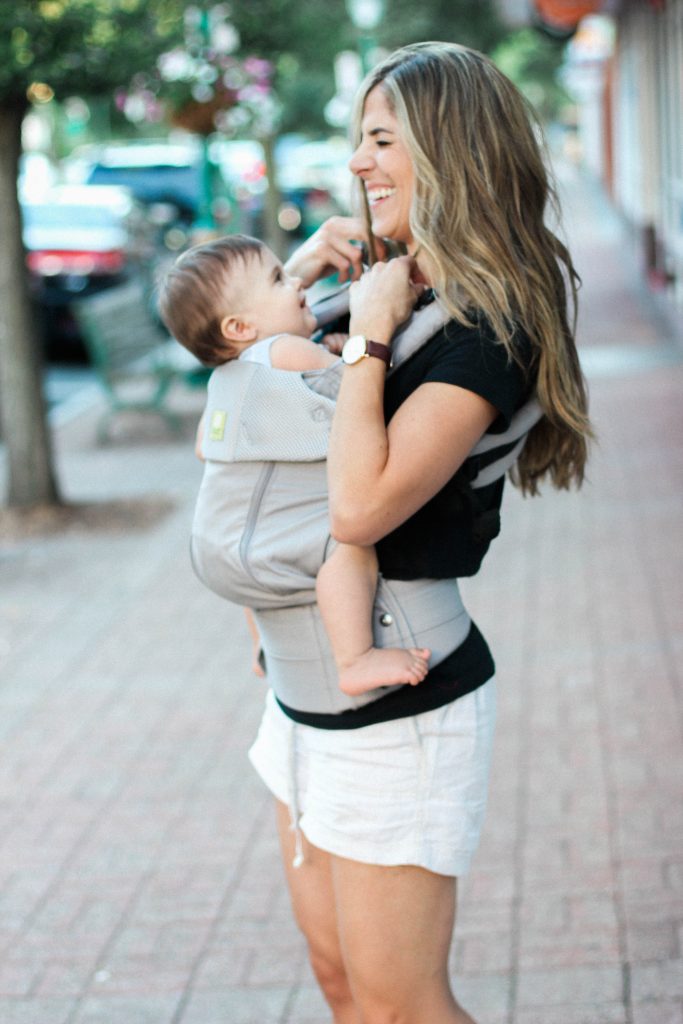 I've never been one for all the different carrying styles (mainly because I've never taken the time to learn), so I always just stick with the front carry for Noelle. In these photos we are sporting the LILLEBaby Complete All Seasons Carrier, which I love because of its temperature-control panel. I also love that it's lightweight and easy to put on and take off. Noelle loves it too! Baby wearing has literally saved my sanity.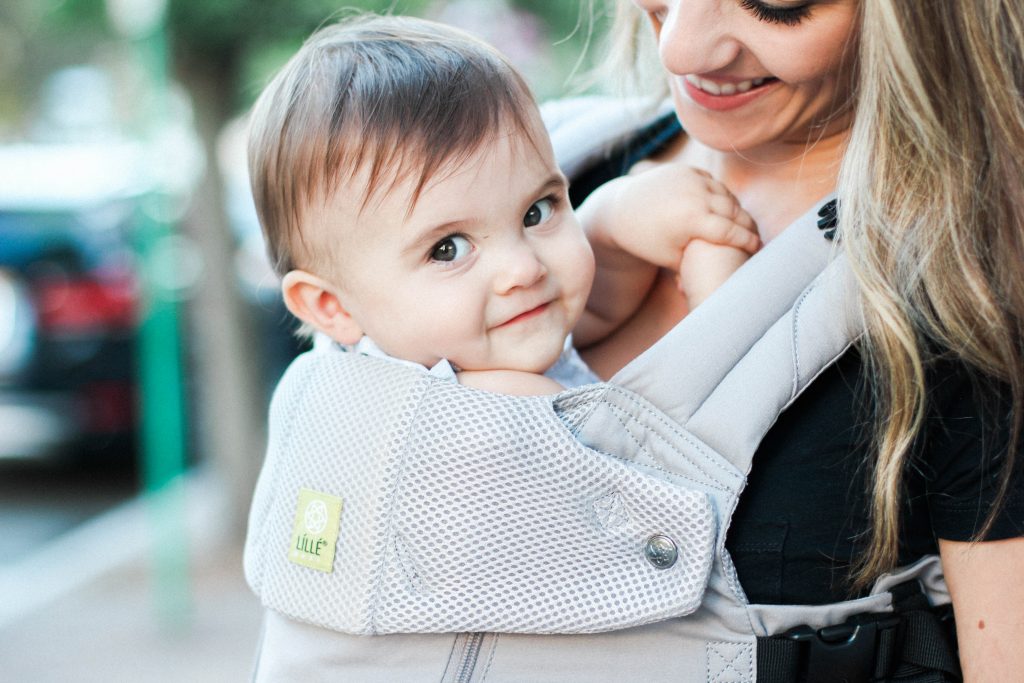 While I'm showing you a simple front carry, The LILLEBaby can be worn in multiple positions! Check out Carly from Lipgloss and Crayons sporting her cute toddler in a back carry, Rachel Pitzel wearing her toddler in a front carry, and Molly from Still Being Molly being a total rockstar and TANDEM wearing her baby and toddler!
You're in luck because today I'm teaming up with some lovely ladies to giveaway ONE LILLEBaby Carrier to a lucky mama! Enter via the widget (or click the link!) below!