Thank you to Cost Plus World Market for sponsoring today's post!
Last week I had the pleasure of attending the Cost Plus World Market Hyannis, MA store opening. I corralled my mom and her best friend, as well as my new friend Charlotte from Ciburbanity, and we piled in a small SUV for a girl's road trip to the store. We knew it was going to be a long evening, but a fun one at that. Plus, shopping is always more fun with friends, right?
This was my first experience ever in a Cost Plus World Market, so I was thrilled to finally have the opportunity. Cost Plus World Market is one of my favorite stores and takes credit for many items in our home! I love their seasonal and holiday items (you can see their fall guide here), which greeted us as we entered the store. I was scheduled to demonstration a Halloween tablescape, so I gathered many of my items from this section.
The store is set up in sections for each area of your home, including furniture, decor, kitchen, bath, and even food! I spent an hour just combing through all of the incredible items, some of which I'd never seen before online. I get great joy out of store shopping, and I like to actually feel all the textiles in a store. It was so nice being able to see the items I've had my eye on online in person in the store! I even found the daybed I've been waiting to purchase and confirmed that I NEED it in my home (need being the keyword there).
I had so much fun meeting some of you (thank you to all who came out!) and setting up my tablescape. You can see some photos from the event below!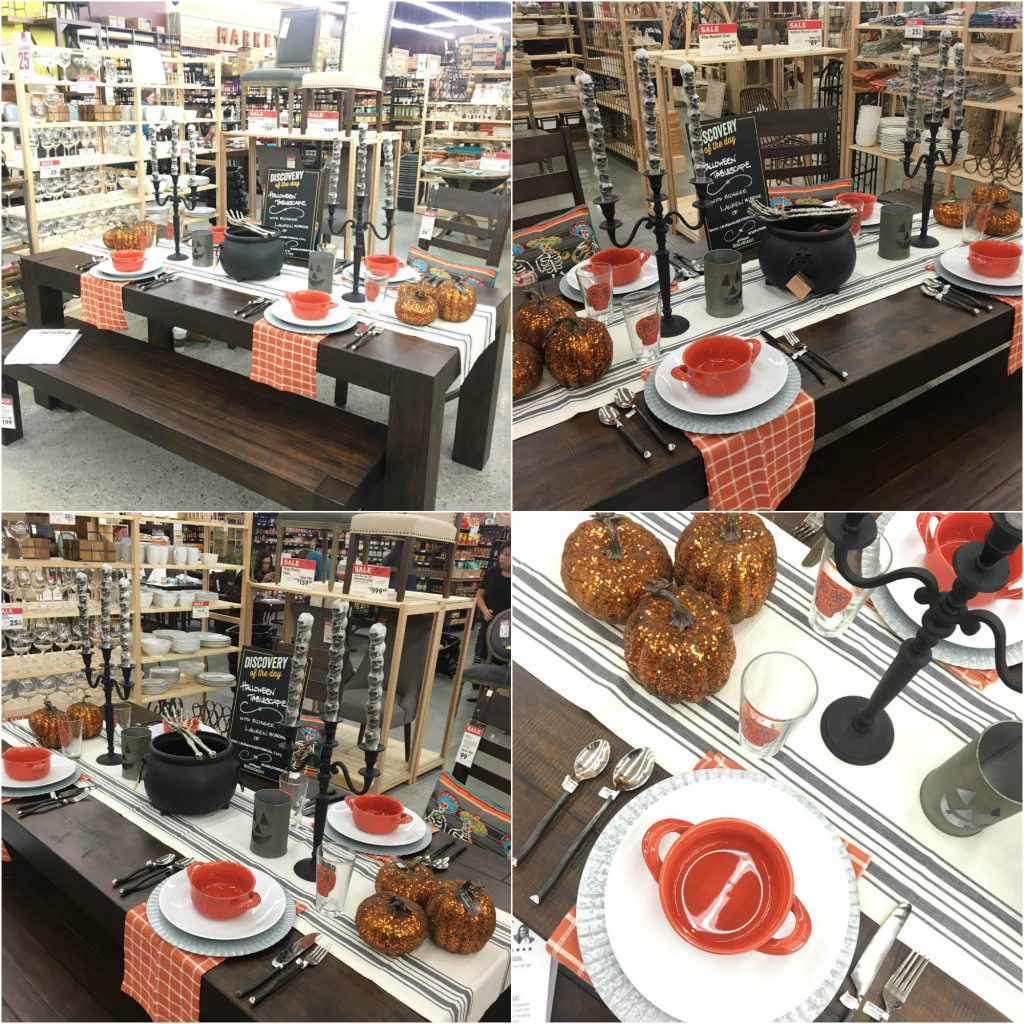 I couldn't leave without grabbing some items for our home, so here's what I picked up!
I've been wanting this rug for our playroom, but they're out of stock for a couple months. I found the smaller version instead, and decided it would be the PERFECT third rug for Noelle's room. If you remember, I layered some rugs in her room and was in need of a third one! It fits her decor perfectly and I love how soft it is.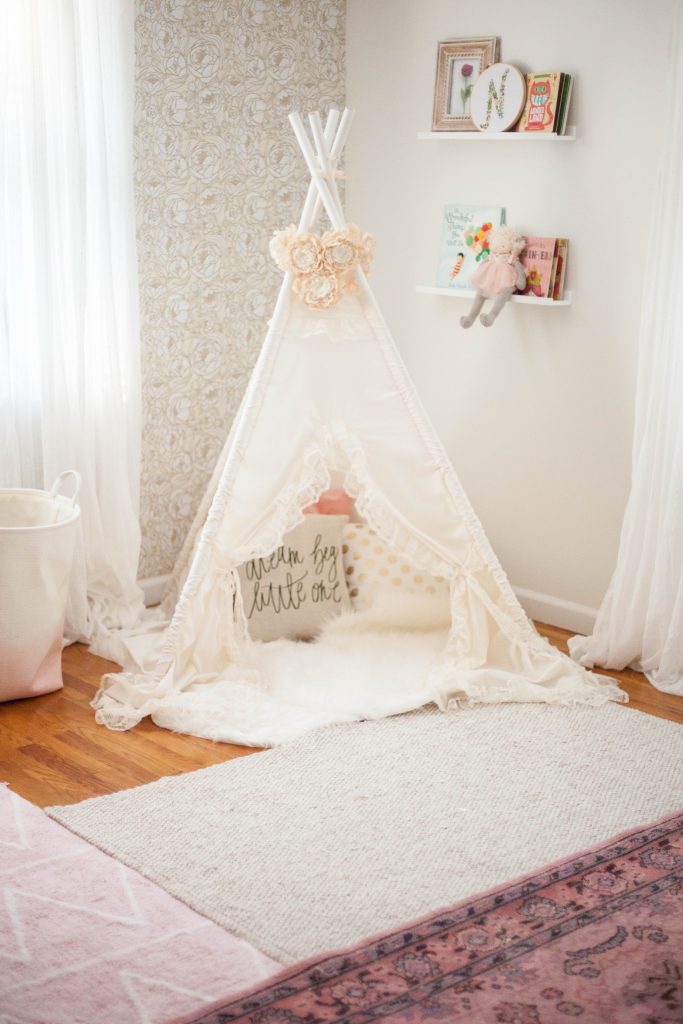 I found these beautiful gold hooks for our upstairs bathroom makeover (still in progress), which will match our new gold faucets beautifully once they're installed! This is our big project we'll be working on over the winter, so stay tuned for that.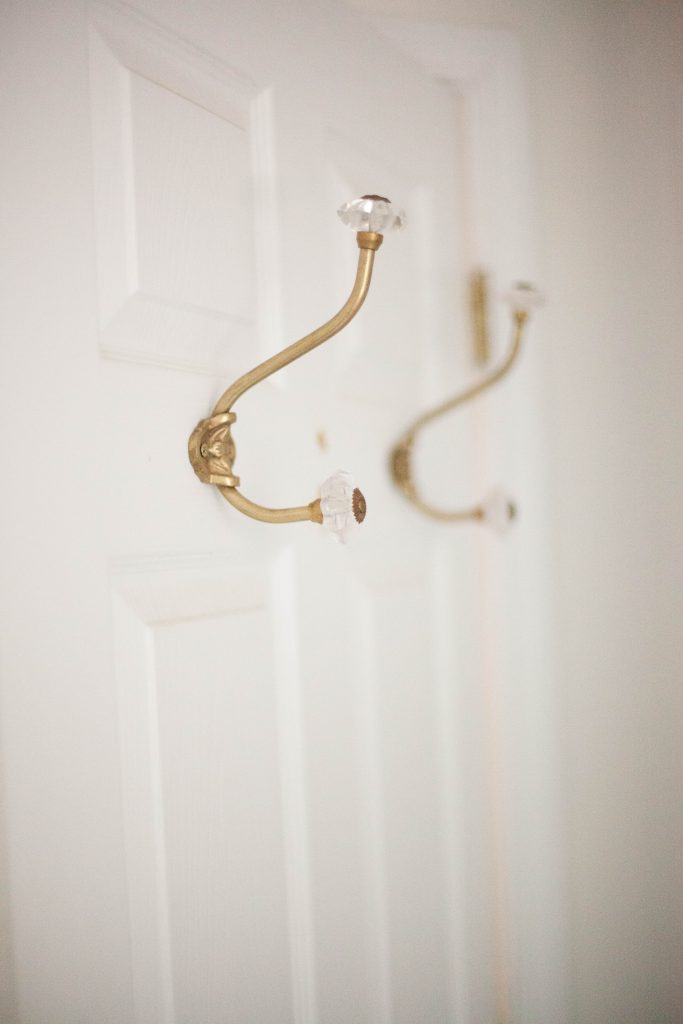 I recently added these shelves to our master bedroom bathroom, and fell in love with this lotion and bath salts to display on them! The labels remind me of vintage apothecary labels, and I love the little scoop the salts come with. I also came across these little soaps that remind of the square french soaps I love so much. I couldn't find an apothecary jar to fit them, so I'm displaying them on this old silver tray I found at an estate sale for now instead.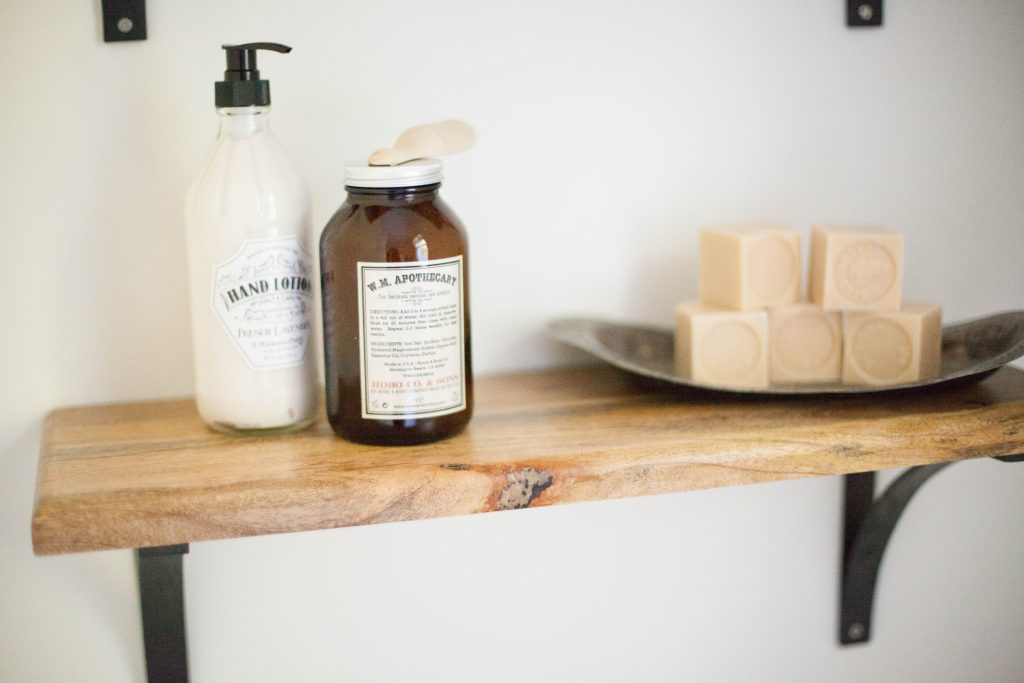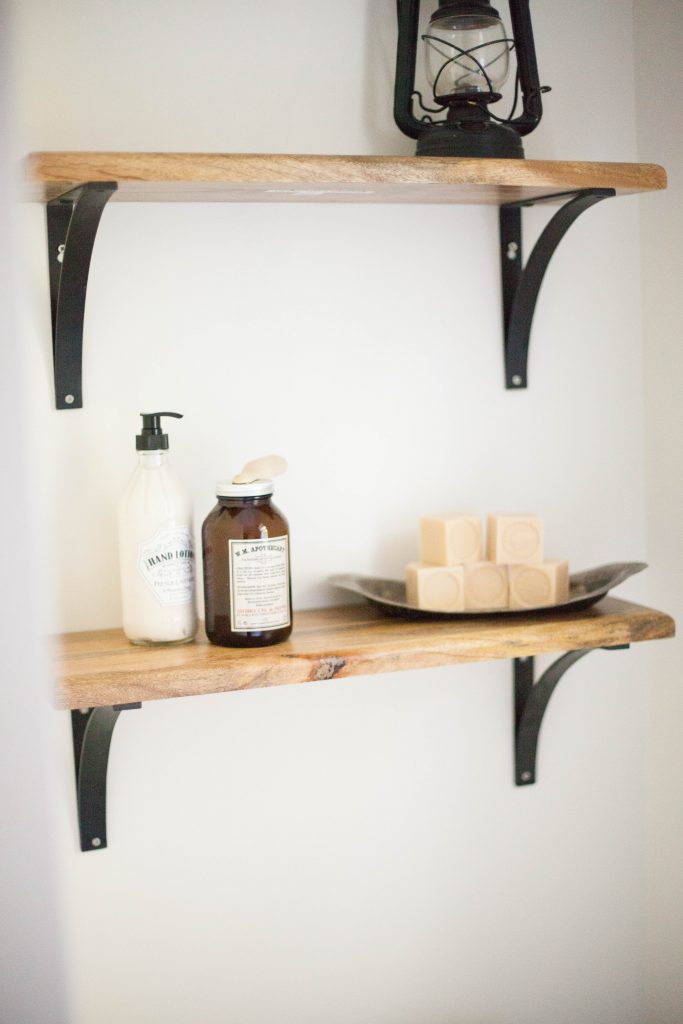 In our downstairs bathroom/laundry room area, I found the perfect linen shower curtain and adorable round bath mat. I've also been wanting one of these wooden bath brush to display on the hooks in the bathroom, so I was pleased to find one while shopping the store. The full bathroom reveal is coming, so you're only getting a sneak peek!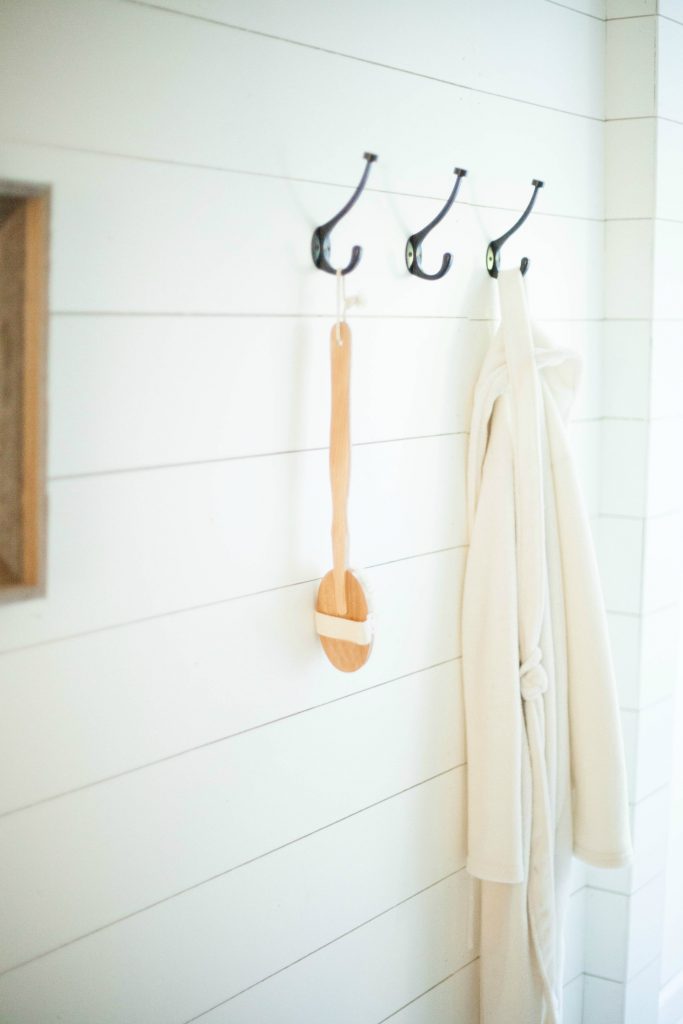 I've been wanting some cute farmhouse-y (not a word, but whatever) soap dispensers for our kitchen, and I fell in love with these for hand and dish wash! They're just simple mason jars, but it was the cute labels again that had me sold! I plan on refilling them with clear hand and dish soap once these run out that way I can keep the cute dispensers.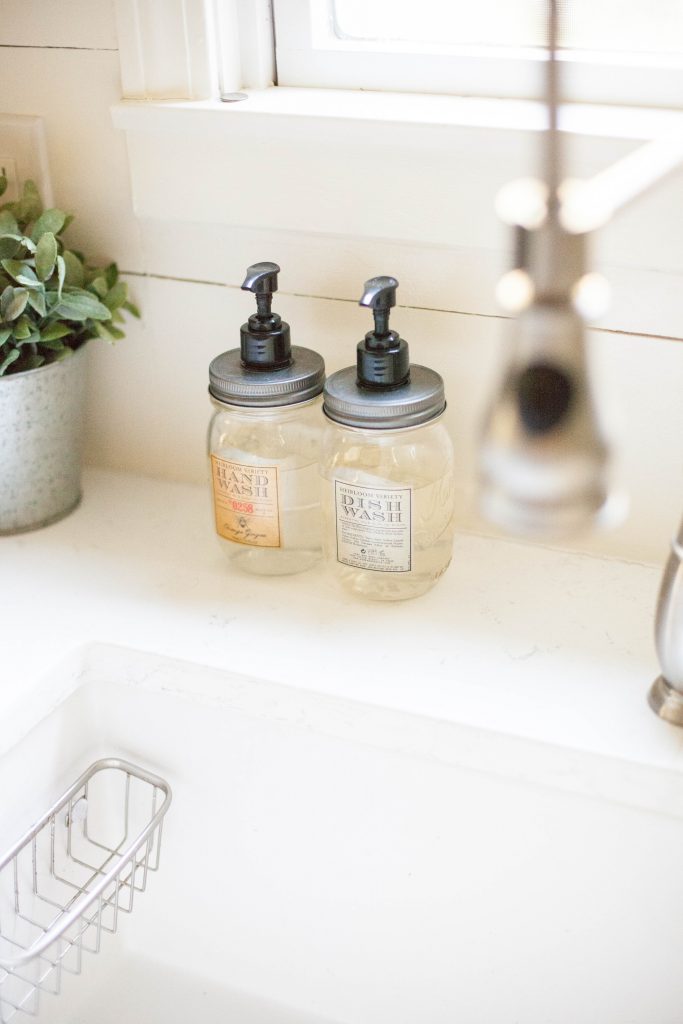 Landon and I love making cookies together, and a certain adult in our house (who shall not be named) recently RUINED one of our mixing bowls. I found this cute mint colored bowl in store, and I love the rubber bottom so it won't slip with Landon is whisking the eggs and syrup for our paleo cookie recipe. I also found this adorable "Homemade" cookie stamp for when we make sugar cookies this winter. I also had to have this copper colander because I've been loving all this copper for the fall. Ours also recently broke, so I used that an excuse to pick up with one 😉 Last, I grabbed some new dish towels because I always seem to be in need of them!
I'm keeping my fingers crossed that Cost Plus World Market will eventually open a store in CT! Maybe if we beg enough, they'll make it happen?! If you're local to Hyannis, make sure you stop in! The staff were super sweet and the store is just beautiful.