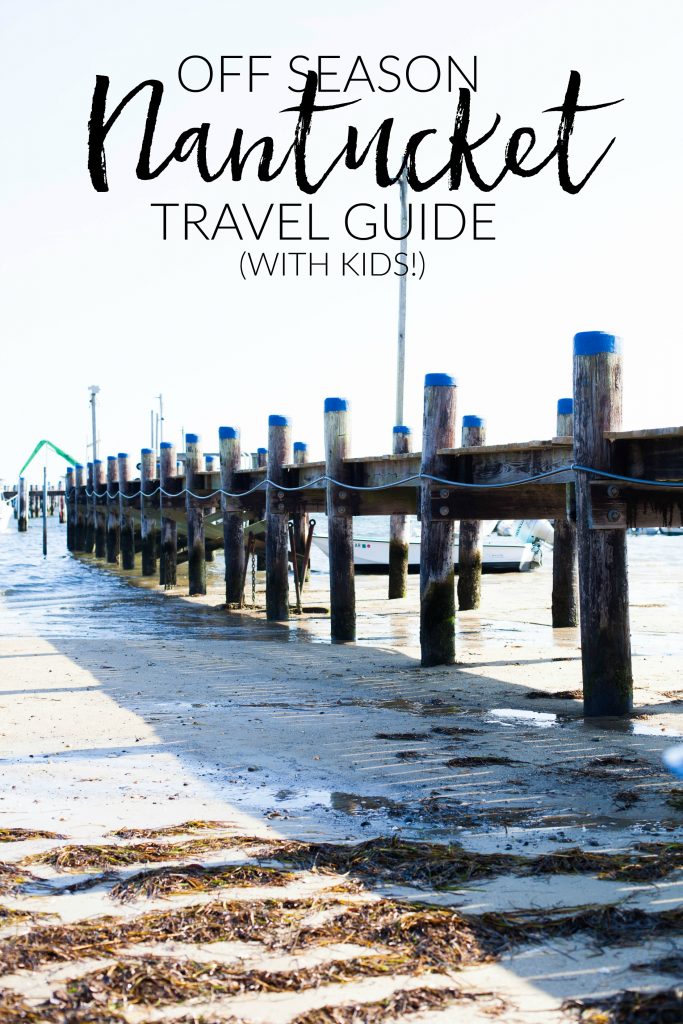 Last week we were invited to spend a few days in Nantucket, and seeing as our family vacations are very rare we jumped at the chance to go! We've yet to take a big trip with the kids and have been choosing to stay fairly local until we feel confident enough to travel far distances with both (I'm not good at flying…at all. And the thought of flying with two kids gives me anxiety especially since we got a nasty flight attendant when we flew to Florida with Landon). We'd never been to Nantucket and it sounded like the perfect little family getaway. Today I'm sharing with you our off season Nantucket travel guide (with kids!).
To get to Nantucket from Connecticut, we drove to Hyannis, MA and took the Hyline high-speed ferry over to the island. I was actually SUPER surprised at just how smooth this entire transportation process went. The parking lot was right across the street, we got priority boarding because we had a stroller (WOOOO!), the ferry was CLEAN, and it was easy on/easy off. I was so grateful to pay a little extra for the 1 hour trip as opposed to a 2 hour trip (2 hours on a ferry boat with kids after a 2.5hr car ride? No thanks!). We got there in no time!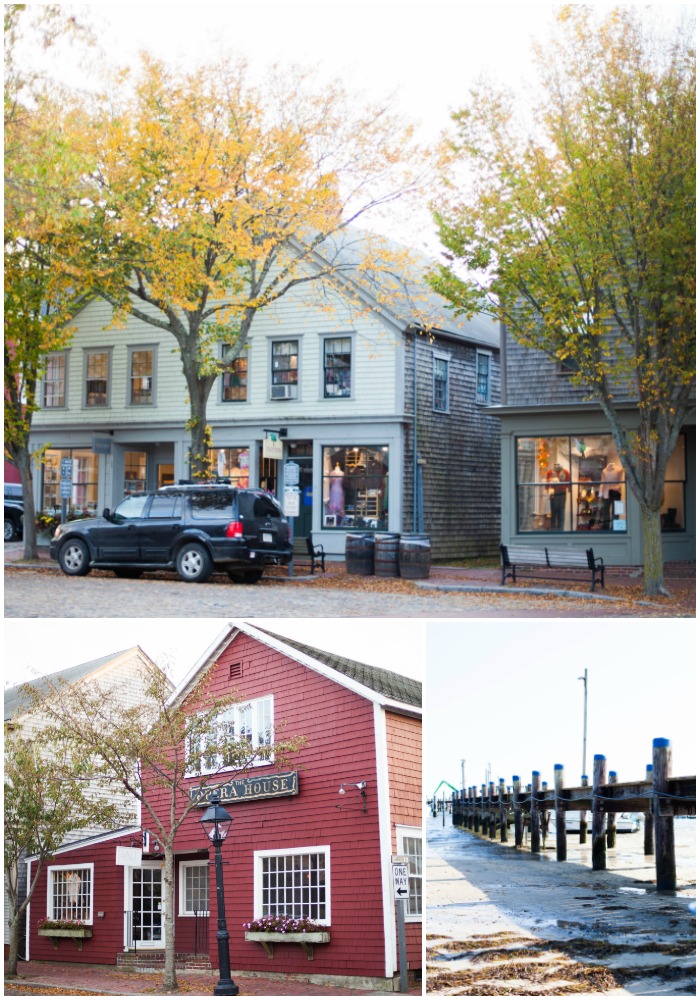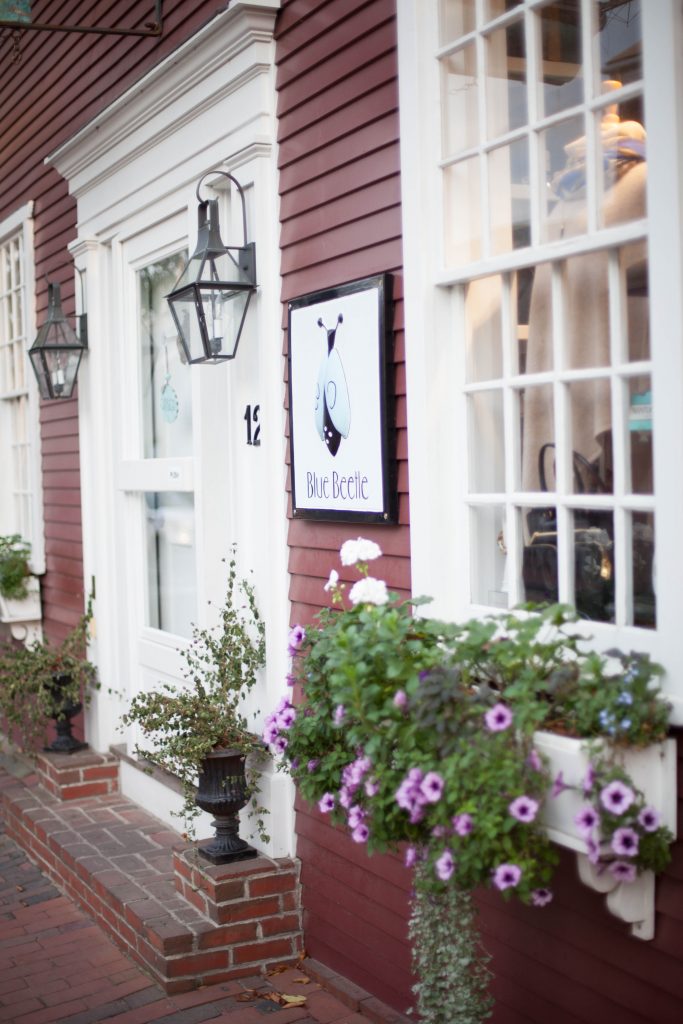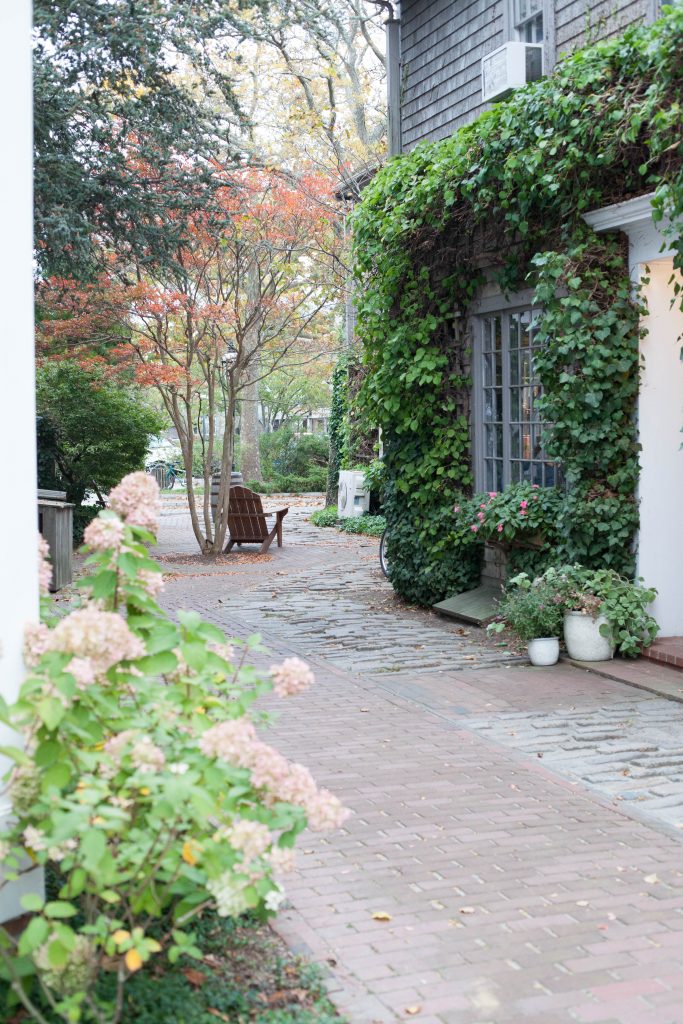 The Harborview Nantucket was kind enough to host us for two nights in their Ebb & Flow cottage, which I swear was made for me. This cottage was just BEAUTIFUL. From the dining chairs, to the coffee table, to the window treatments and lighting, to all the little details, it was the perfect coastal modern cottage retreat. We literally felt right at home since our style is so similar. I loved that we had two separate sleeping areas, a master bedroom and a loft, because I was able to put the baby in one room and Landon in another. I didn't feel comfortable with Landon sleeping in the loft by himself, so my husband stayed up there with him and I stayed down in the master with Noelle. In a perfect world, both kids would've taken one room and my husband and I the other but we just aren't quite there yet given their ages! But older kids would LOVE that loft for sure.
Each cottage has free Wi-fi, a dishwasher, washer/dryer, and basically everything you could possibly need with the exception of food and clothes (although the Harborview would get them for you if needed!). We actually requested some bread, eggs, and bacon to be waiting in the fridge for our arrival because we knew breakfast would just be easier cooking it ourselves. Our kids are early risers, and I've always preferred to prepare our own breakfast instead of going out to eat. I loved that the kitchen was fully equipped to do this. I also can't forget to mention the wood-burning FIREPLACE in each cottage. The office kept wood freshly stocked right around the corner, and I loved how homey this made each cottage feel.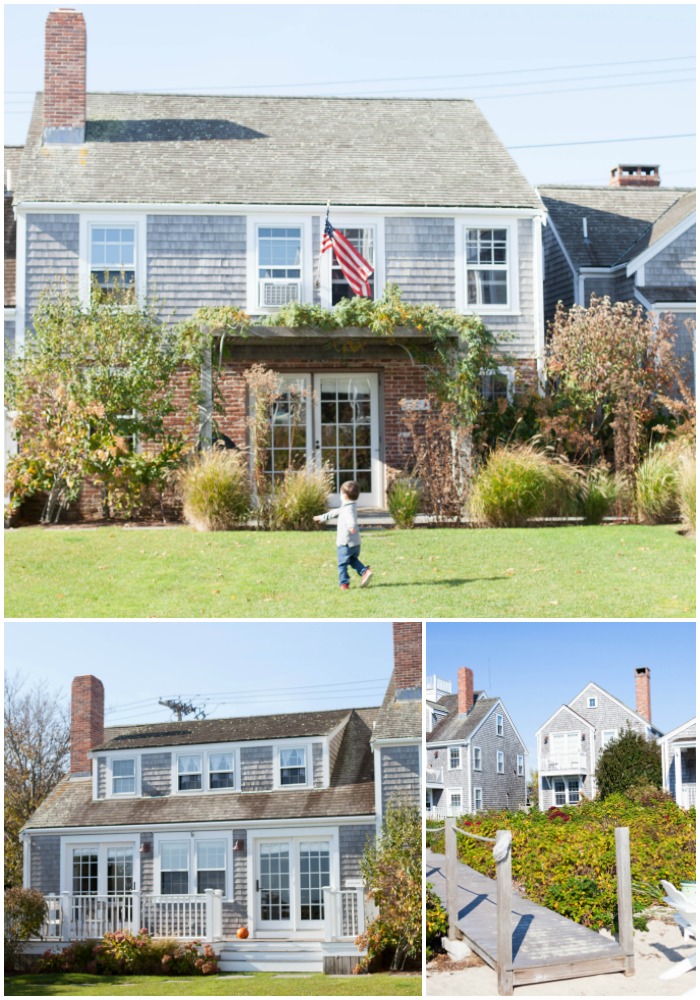 Since it was the off season, the Harborview was pretty quiet during our stay! It's right on the beach, so Landon and I took a trip over to it during Noelle's nap time one morning (my husband was equally as exhausted, so took a nap with her). I loved how convenient it was to walk only a few feet to the beach. Landon played trains, I snapped some photos, and we both enjoyed listening to the waves. Landon is my beach buddy, so I can always count on him to be up for a beach trip (even if it's 65 degrees!). We were lucky to have BEAUTIFUL weather for mid-October during our stay.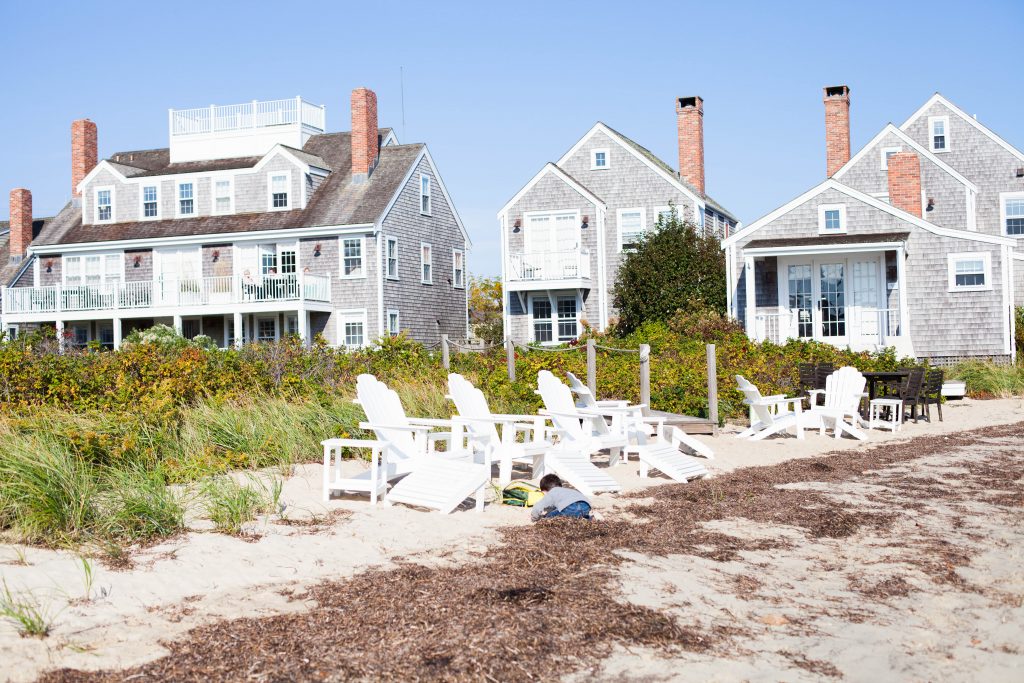 There are a variety of cottages at the Harborview, some with 3 and 4 bedrooms! I would love to come back with a few families and split the cost. It's super affordable to do it that way! We are looking forward to returning next year (and maybe even for a girls weekend with my friends!).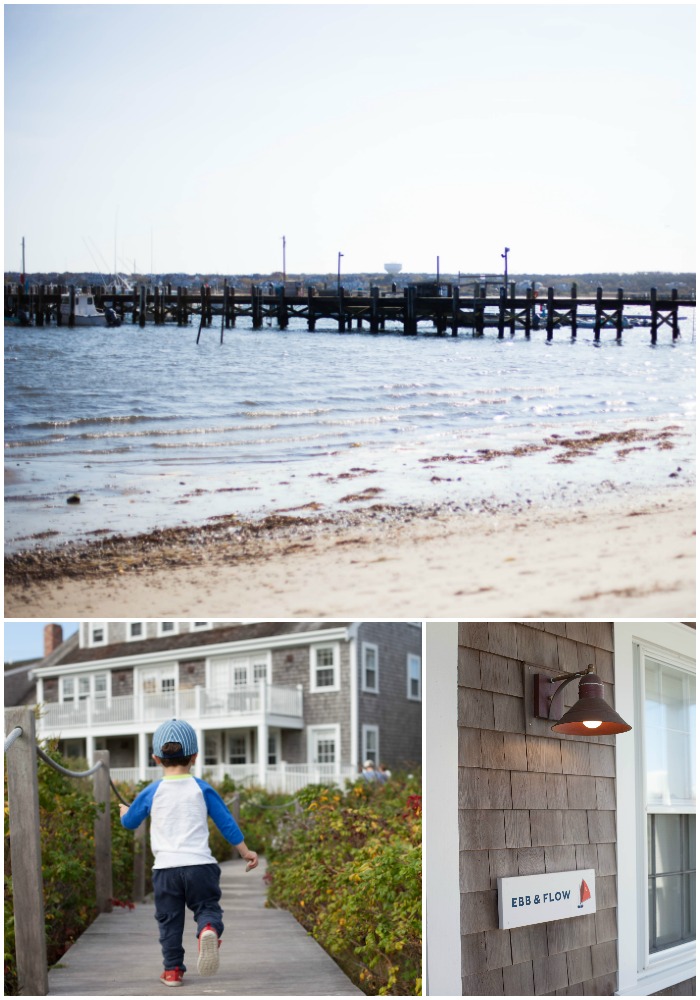 Eating during the off season is a little different because many of the restaurants close down for the season. But those that remain open are less crowded which means a better dining experience 😉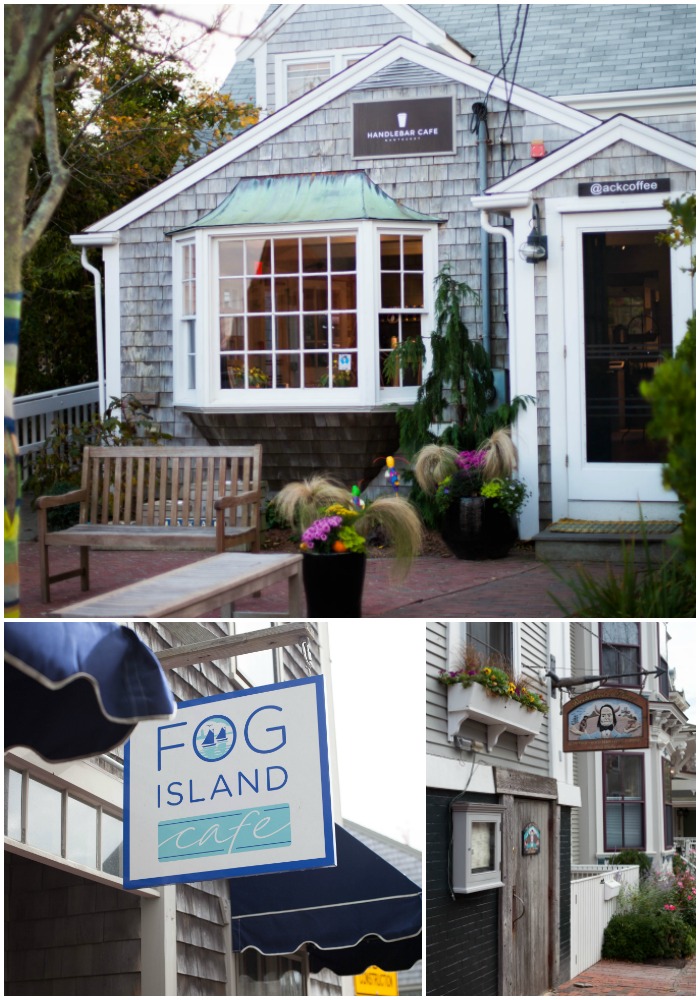 Brotherhood of Thieves: We stopped here for dinner the first night after receiving a recommendation from a few people. It's definitely a moody little spot, but I probably wouldn't return with the kids because it was so dark inside of the restaurant (just a personal preference!). They had amazing nachos and good food, and I probably would've enjoyed myself a little more if the kids weren't having a tough time!
The Handlebar: It was recommended that we stop here for a Morning Bun and a Red Eye coffee, and it didn't disappoint! It's a great little coffee shop that also had healthy snacks to grab and go. They also had almond milk for dairy-free people like me!
Lemon Press: There are two healthy/paleo/gluten free places on the island, and this one remained opened during the off season! We popped in briefly and I grabbed a Strawnana smoothie to split with Landon. They have healthy salads, wraps, and a delicious smoothie and cold pressed juice menu. They also had a lot of grab and go options, and even overnight oats!
Fog Island Cafe: I had bought eggs and bacon to make breakfast for the kids in the morning, but our stove needed to be serviced so we headed out for a quick breakfast the first morning! This place is great for quick diner atmosphere (which is perfect with kids) and had a delicious menu. I went with my usual eggs, bacon, and home fries, but my husband chose one of their specials which didn't disappoint. We were in and out super quick, which I always prefer when I'm dining with the kids.
Other places I wanted to check out: Millie's, LOLA, NativMade (healthy food!). These were closed during the off season!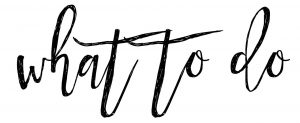 Nantucket is much quieter during the off season, and many stores aren't open. But we were okay with this because we have little kids and weren't exactly planning to be in and out of stores anyway. Honestly, I just enjoyed walking the cobblestone streets and taking in the scenery. It's just the most CHARMING little island I've ever seen. We did check out the following places, which we LOVED.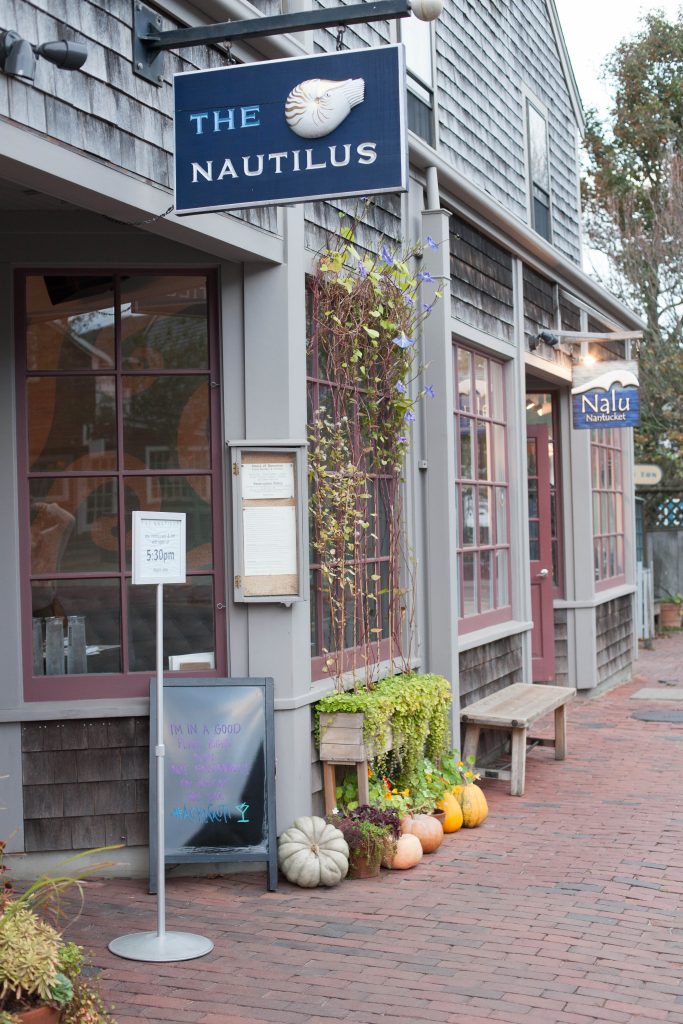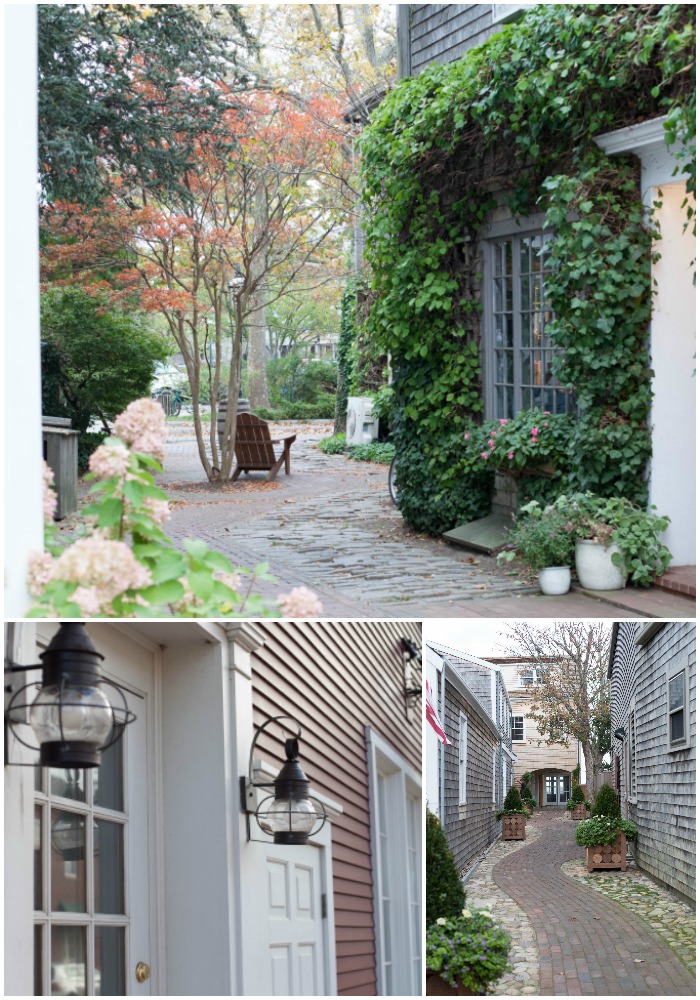 The Whaling Museum: It was highly recommended we check this out during our trip, and I'm really glad we did. It's been a long time since I've been to a museum, and I forgot just how much you take away from them. My husband and I were really intrigued learning about the Essex and actually had a hard time even reading about some of the unfortunate events. If you don't know the story, I won't ruin it for you..but WOW. Landon really enjoyed their Discovery Room for kids, too!
Nantucket Bookworks: I always like to stop in cute book stores with the kids, and this one did not disappoint. It had an incredibly cute kids area with a little reading nook just for little ones. They also had a variety of unique toys and books for kids of all ages. Landon chose a new Thomas the Train book (of course), and I was going to grab cute book for Noelle but then Landon started throwing a fit over some toy I refused to buy because he already had. Toddlers. 🙂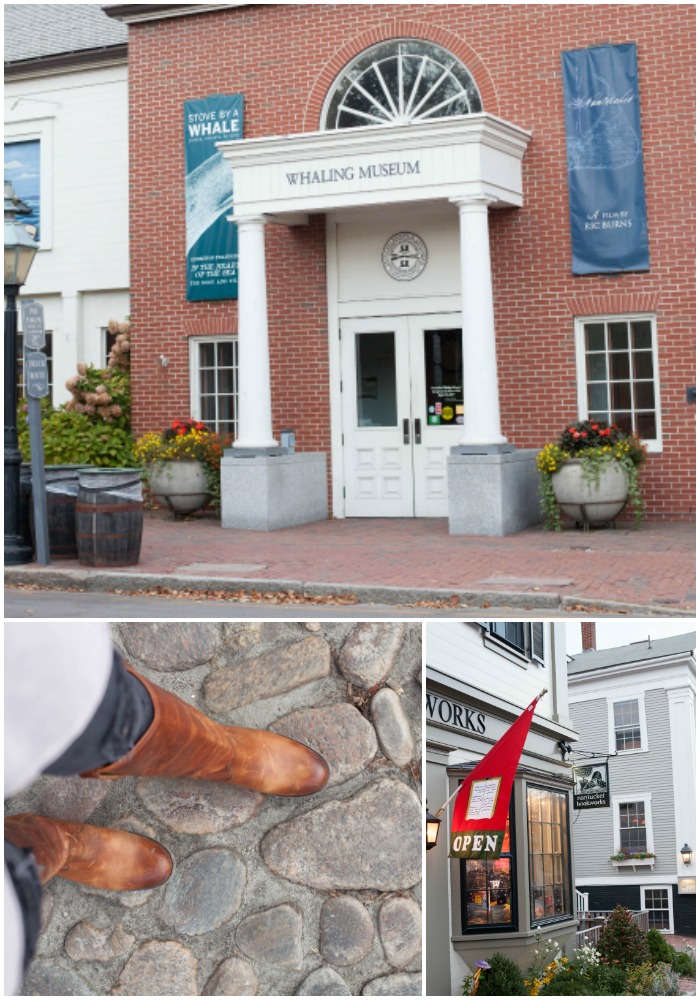 Nantucket Candy Company: My husband and I have a major sweet tooth, so no trip is complete without a trip to a local candy store. We found one during while walking the streets, and had to stop in to pick up some sour candy, jelly beans for Landon, and chocolate covered gummy bears (my favorite!)
The beach. Of course, the beaches of Nantucket are just stunning. We didn't rent a car because we figured it wouldn't be worthwhile for the one full day we were in town, so we stuck to the beach at the Harborview instead. But renting a Jeep from Affordable Rentals and cruising the island is apparently the way to go. You can even drive on the beach! We plan to do this the next time we visit the island and hopefully have a little more time on our hands.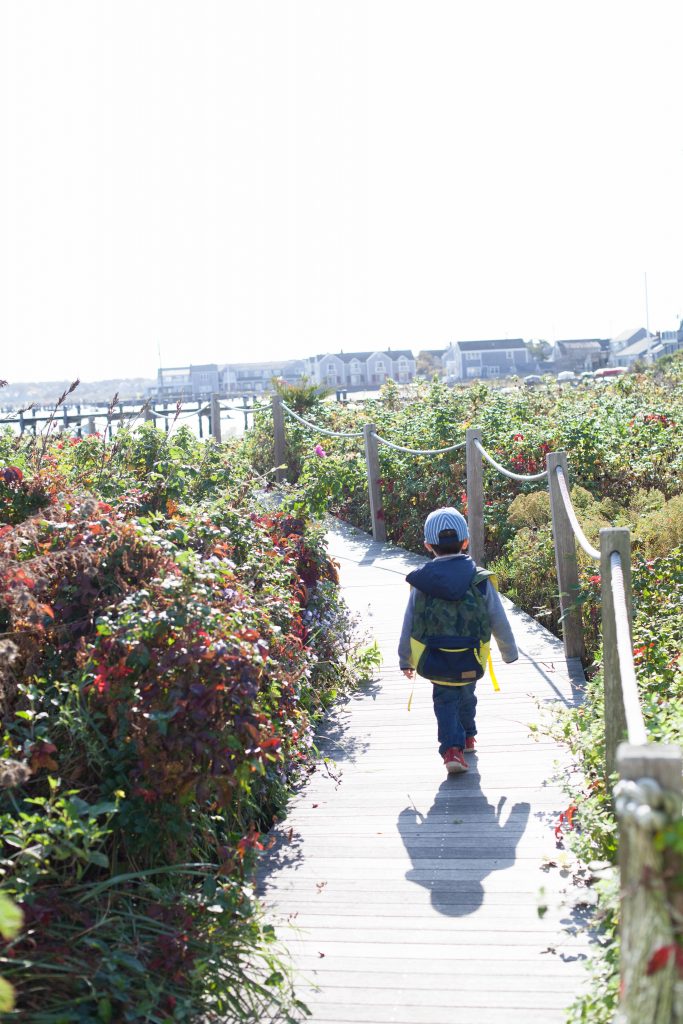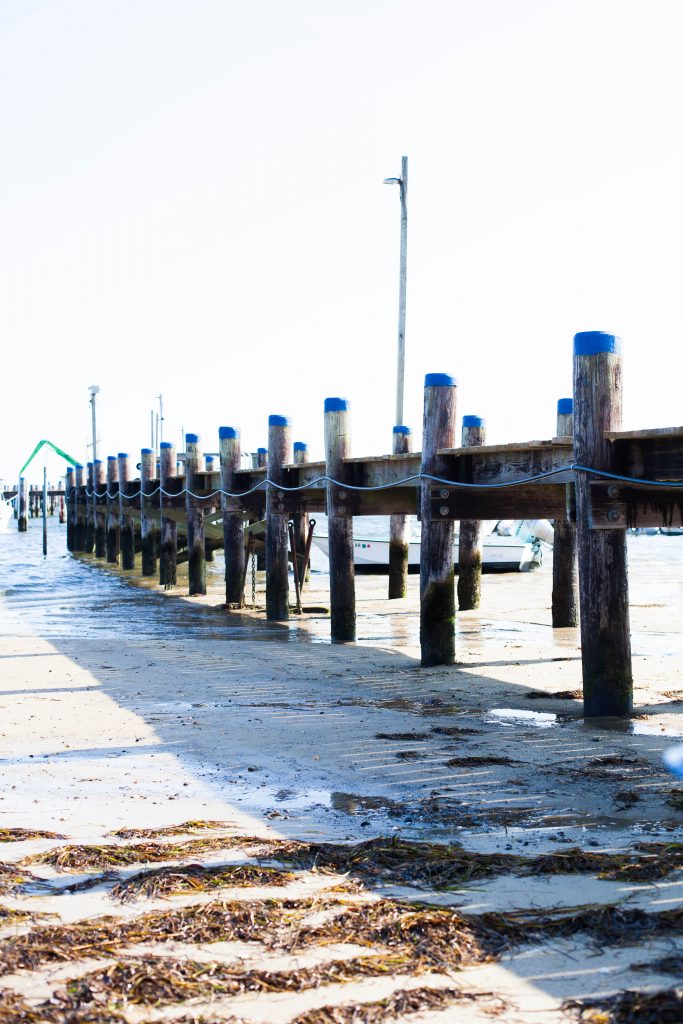 I think the best part of Nantucket is the vibe I got while being there. Everyone is so kind, we were able to leave our stroller outside without worrying, and it was just a very laid back atmosphere. My husband and I kept saying, "Imagine if we lived here? Having that kind of lifestyle all the time?" It's something we often think about, which is why I don't mind visiting places like Nantucket or even Cape Cod during the off season. Sometimes the hustle and bustle isn't relaxing, and I wanted to disconnect from work related things for a few days and just chill out. It was perfect for that, and I'm so glad we took the trip (even if Noelle screamed her head off during the car ride home!)
Do you have any other Nantucket recommendations that we should visit in the future? Leave us a comment below!