Thank you to Maeband for sponsoring today's post!
Okay ladies, we can agree finding a good pair of maternity jeans is a bit of a daunting task, am I right? I've shared different pairs over on my Instagram stories, and how I haven't really LOVED any pair. Which is frustrating, to say the least! But I recently learned about a new to me item that I wanted to share with you because it's a game-changer in maternity fashion. This simple $22 product will avoid you from have to invest the money in a zillion pairs of maternity jeans!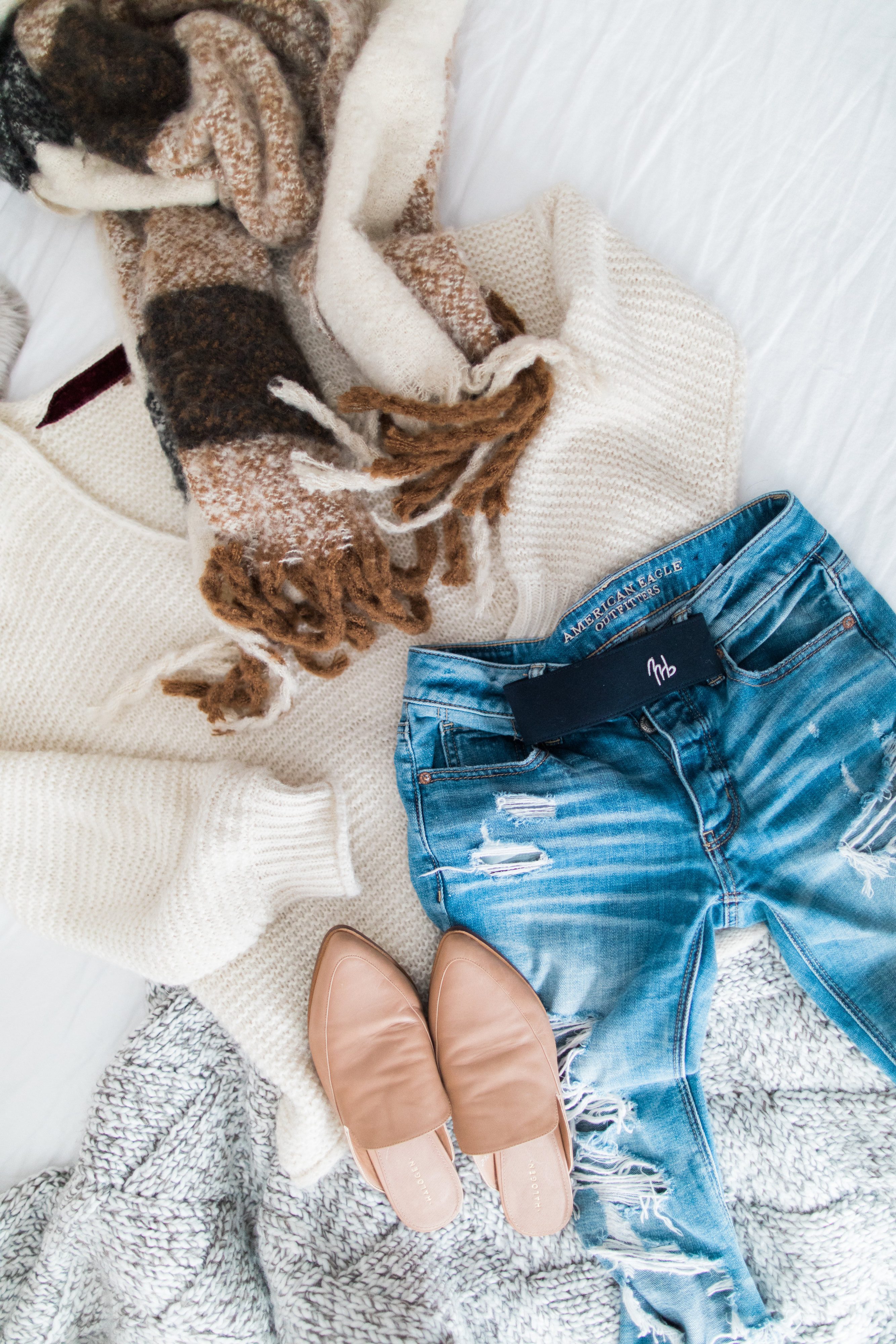 I introduce to you…Maeband.
Maeband provides temporary expansion of your favorite pants throughout pregnancy (and in your postpartum days!). You simply keep your pants unbuttoned, loop the Maeband through the first front belt loops, and then adjust the velcro to a comfortable fit. It allows your waistband to stretch comfortably without constricting your bump! You can adjust the velcro to a variety of settings, giving you a custom fit throughout the duration of your pregnancy. How awesome is that?!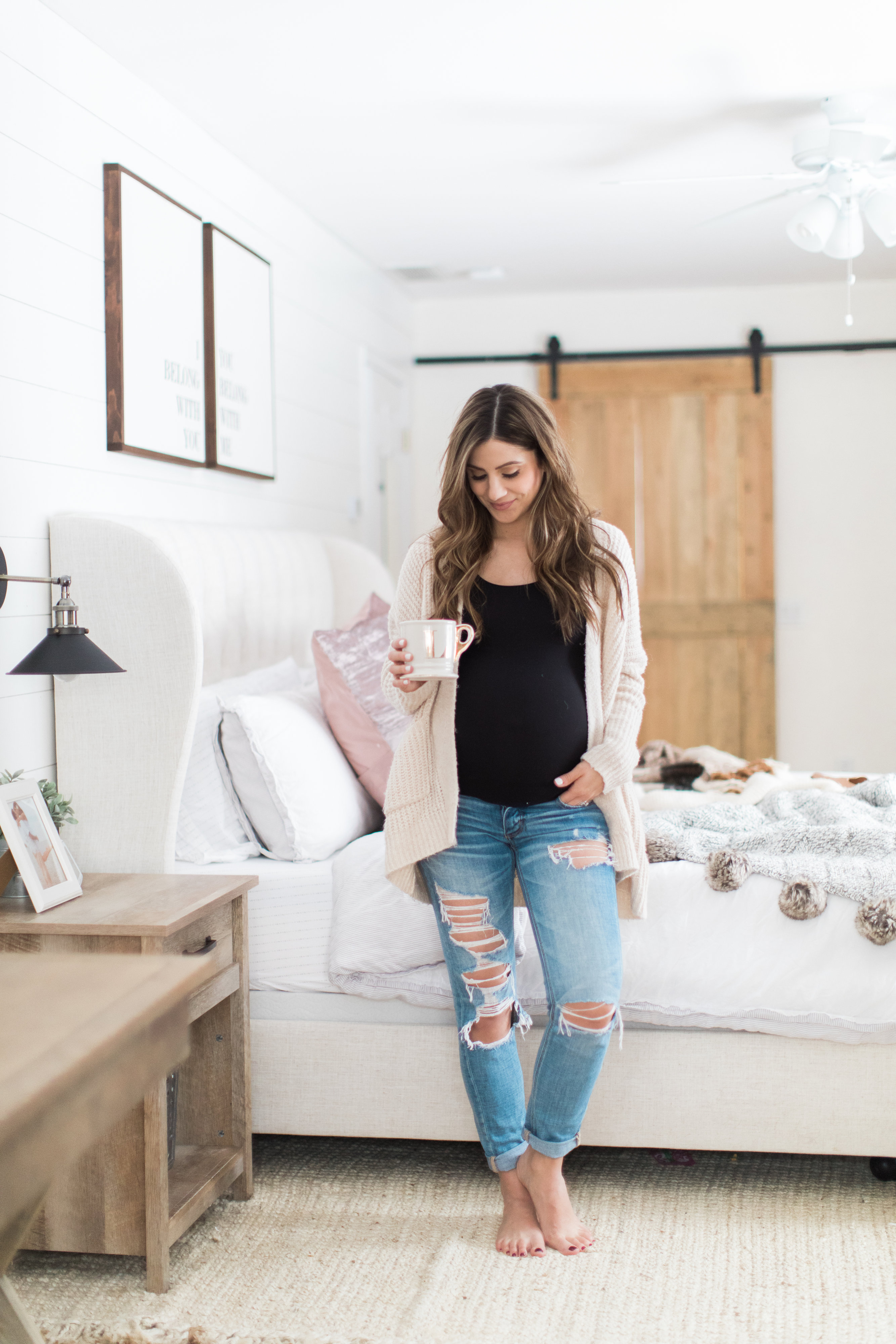 I haven't been wearing jeans as of lately (mainly because I rarely leave the house in this cold weather and also just have no desire to put real pants on at 9 months pregnant), but Maeband has been a lifesaver when I need to! I'm able to wear my favorite pre-pregnancy jeans without feeling uncomfortable. It also comes in midnight black, royal blue, and pearl white, so you have a variety of color options for all your jean types. I have the black one and royal blue one myself!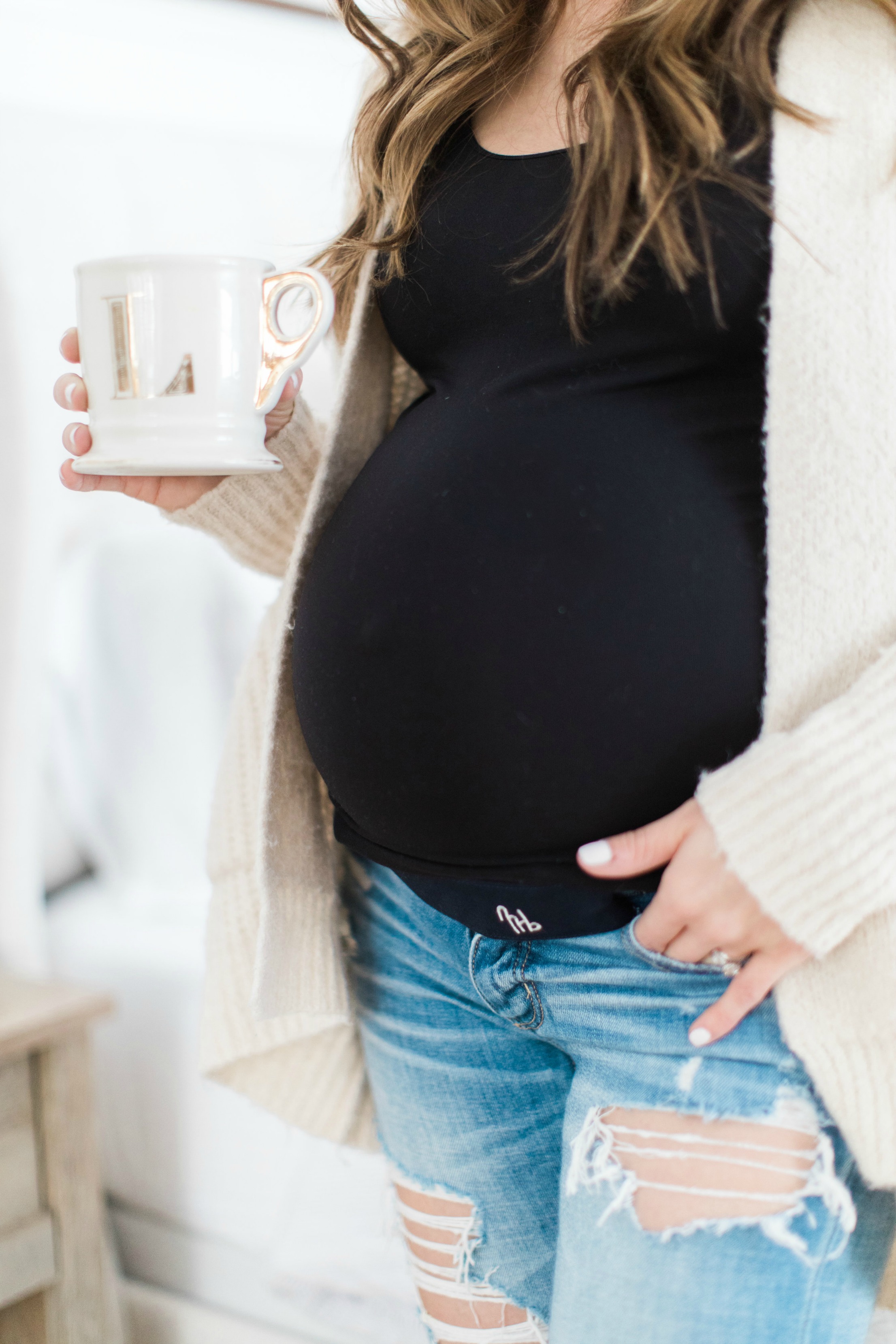 One quick tip: I personally found that Maeband performed better with low rise jeans. Low rise jeans are already meant to sit lower on your hips, whereas mid and high rise fit a bit differently. I've tried it on with my favorite low-rise jeans and my favorite mid-rise jeans and definitely preferred how it fit with the low-rise better. You might have a different experience, but I'm just sharing my two cents! I also carry my babies really low, so this could be why too.
If you aren't pregnant, can I just add that this is amazing for those days you need your stretchy pants? You know, the days you're feeling more bloated than usual (that time of the month my friends), or maybe for Thanksgiving dinner, haha! It's a great little investment item for anyone! I plan on using it during my postpartum days. I'm always hesitant to buy new jeans (I did last time and they were too big within a month..total waste of money!), so this is a really great option to avoid that! I think I'll be able to use it with my mid to high-rise jeans after baby for quite some time until the belly is back down to a new normal.
The best part is you can buy Maeband on Amazon! And it's available for Prime! So if you haven't purchased one yourself just yet, I highly recommend…regardless of what stage of pregnancy (or postpartum) you're in! You can purchase it right here! 🙂